The chilly season has well and truly descended and it has never been more important to choose the best heating solution for your home or office. Depending on your needs, lifestyle and budget, Harvey Norman has a heater for you. But how do I know which one is right for me, we hear you ask? Don't worry, we won't leave you out in the cold – check out our helpful heating guide.
The Hot Topic This Winter: Gas or Electric Heaters?
There are a few factors to consider when selecting the right heating for you. Let's look at the different types of heaters, how they work and some of their benefits.
Gas heaters require your home to have a gas mains supply. Gas is a relatively inexpensive form of energy, the running costs are lower than electricity and it's kinder to the environment, too. Heaters powered by it offer high heat output and cope easily with heating large spaces.
Check out the performance of a Rinnai gas heater, such as the Avenger 25 Unflued Natural Gas Convector Heater and LPG Convector Heater.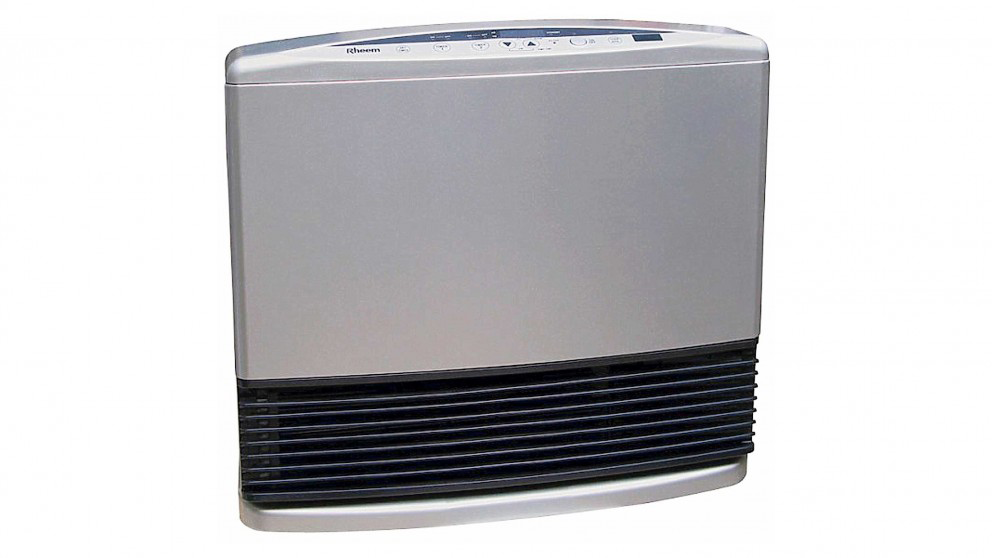 As there will be some waste gases from the combustion process, a number of Australian states (namely Victoria, Tasmania and South Australia) regulate and prohibit the sale and use of unflued gas heaters. Be sure to ask your local Harvey Norman Heating Specialist about products that comply with the regulations in your home state.
Electric heaters are powered by mains electricity, so just plug them into the wall socket and voila! Different types of electric heaters include the following:
Convector heaters contain a heated element over which air is drawn – it's then pushed out the top of the unit. Generally speaking, these types of heaters are lightweight, portable and energy-efficient.
Ceramic heaters warm the air flowing through their ceramic heating elements before circulating it around the room. They're available in panel or tower versions, even wall-mountable ones. Depending on size and power (Dimplex ceramic heaters, for instance, are available in 2000W and 2400W versions), a ceramic heater is ideal for quickly heating smaller floor spaces.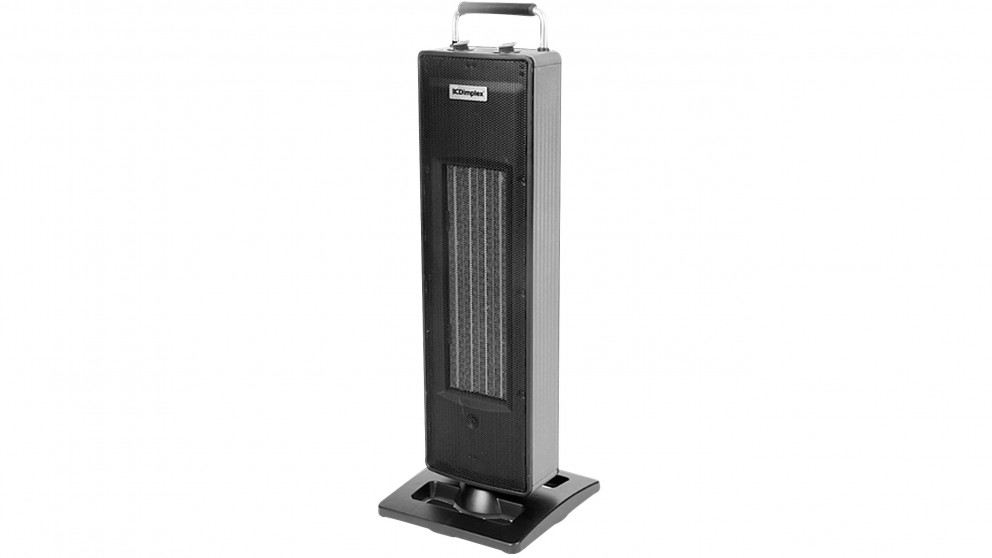 Fan heaters, as the name suggests, use a fan to blow air through the heating element. The benefits are faster warm-up and greater, more even heat distribution – a clever solution for smaller areas, like a study.
Panel heaters work by drawing cool air over a large panel surface, where it's heated and expelled through the top via vents. An inherently slimline design means they're perhaps more aesthetically pleasing than other heaters. This also makes a panel heater perfect for wall-mounting, especially in living areas, bedrooms and even hallways.
Column heaters heat up oil inside their columns, which look like metal fins. The oil's heat is then transferred to the surrounding air. A column heater is suited to heating most rooms, especially those where they'll be on for a long period of time. See our range of Dimplex column heaters, including the 1500W Premium Eco.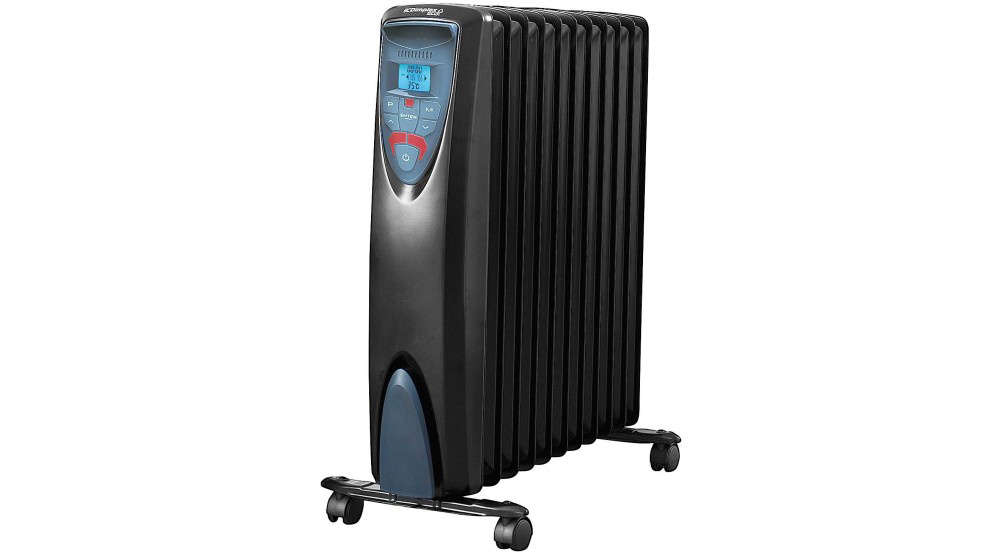 Radiant heaters have glowing electric elements with reflectors to radiate heat directly, kind of like the sun does. They provide instant, directional heat to small spaces and are ideal for "spot heating" – for instance, when you're watching TV. A radiant heater creates a lovely effect too, thanks to its warm, ambient glow.
Bathroom heaters not only warm the air in the room — great for winter — but also help reduce condensation. Couple heated towel rails together with a bathroom heater and you can say "so long" to shivering in the shower.
Fire heaters are perfect for anyone looking for a more traditional answer to heating.There's nothing quite like that wonderfully cosy feeling of sitting by a fireplace. For the next best thing, consider an "electric fire" heater with its realistic flame effect.
Looking To Buy a Heater? Here are a Few Hot Tips:
Choose a heater that will warm a space quickly and efficiently.
A thermostat lets the heater determine ambient room temperature, then you can set and maintain the desired temperature.
A timer switches the heater on or off automatically, preventing wastage and saving you money on energy bills.
An energy meter calculates the amount of power your heater is using, letting you monitor energy usage throughout the winter.
Prevent heat loss (and keep cold air outside) by using weather strips to seal windows and doors.
What's the Burning Issue? Play It Safe With Fire
Be careful of where you position a heater. Allow at least one metre of clearance from curtains and furniture.
Avoid placing heaters in high-traffic areas where they may be bumped or knocked over.
Never leave heaters unattended, especially with children present.
Ensure your home is fitted with smoke alarms that meet relevant government regulations.
 Shop with Confidence on Heating!
Inspired to browse our extensive range of heating solutions? Head on down to your local Harvey Norman store and chat to our friendly, knowledgeable staff about an option that's right for you. Shop online or in store and purchase your new heater today!