Happiness starts at home, so you want to make it a sanctuary by creating a family-friendly environment. With the warmer Australian weather imminent, Harvey Norman has put together a Spring Clean Checklist for your residence inside and out. Clean 'n' tidy? Check. Cool 'n' comfortable? Check. Safe 'n' sound? Check. 
Kitchen Nightmares No More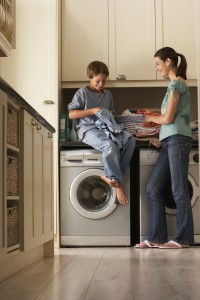 Keep It Clean In the Laundry
Wipe The Floor                           
A Breath Of Fresh Air
The Great Outdoors
Make sure you tick all the boxes on the Harvey Norman springtime checklist – it's sure to create a happy, healthy home life and help put a "spring" in your step.