My parents were shocked and horrified when I first admitted that I don't iron my clothes. Since leaving the nest eight years ago, I have never owned an ironing board. That's how much I hate ironing.
My collared shirts and pants I hang in my wardrobe and just let gravity eventually sort out those wrinkles.
However, I have to admit that there is the very occasional tinge of guilt when I enter the office with a less-than-presentable and crumpled collar or a wrinkled cardi.
Fortunately, a simple solution is at hand thanks to Philips.
We've selected three easy-to-use linen care products to road test: a heavy-duty steam iron, a handheld garment steamer and a stand-up garment steamer.
Available at Harvey Norman, these three handy at-home professional garment care products are ready to take on any kind of task, whether you need a travel-friendly little helper for that business trip, or something for easy at-home use.
But these products aren't just great for those of us with an aversion to ironing – they also offer a simple and practical way to sort out items that can be tricky to iron. Think of that gorgeous sequin skirt you save for special occasions, that beautiful beaded top, or that jacket with the ruffles.
So, how did our three product testers go?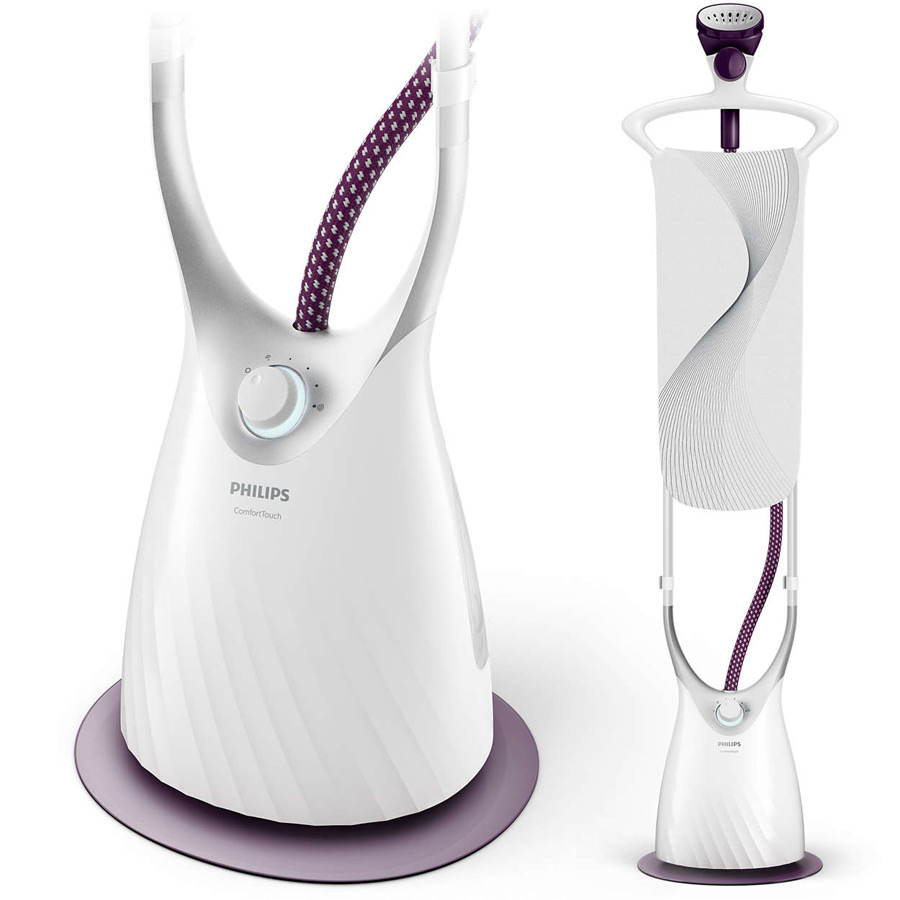 I've already told you about my lamentable lack of an ironing board. I inherited an iron somewhere along the way from one of my old flatmates, but it rarely ever sees any use – and without an ironing board, I'm reduced to using the kitchen table in emergency situations.
The Philips ComfortTouch Garment Steamer is a dream come true for people like me.
Easy to set up and use, this practical steam generator eliminates creases in a flash.
The overall design of the ComfortTouch is all about convenience and ease of use. While it is quite tall, it actually doesn't take up a lot of room – certainly nowhere near as much as a full-sized ironing board! Just find an empty corner of the room to stand it in and away you go.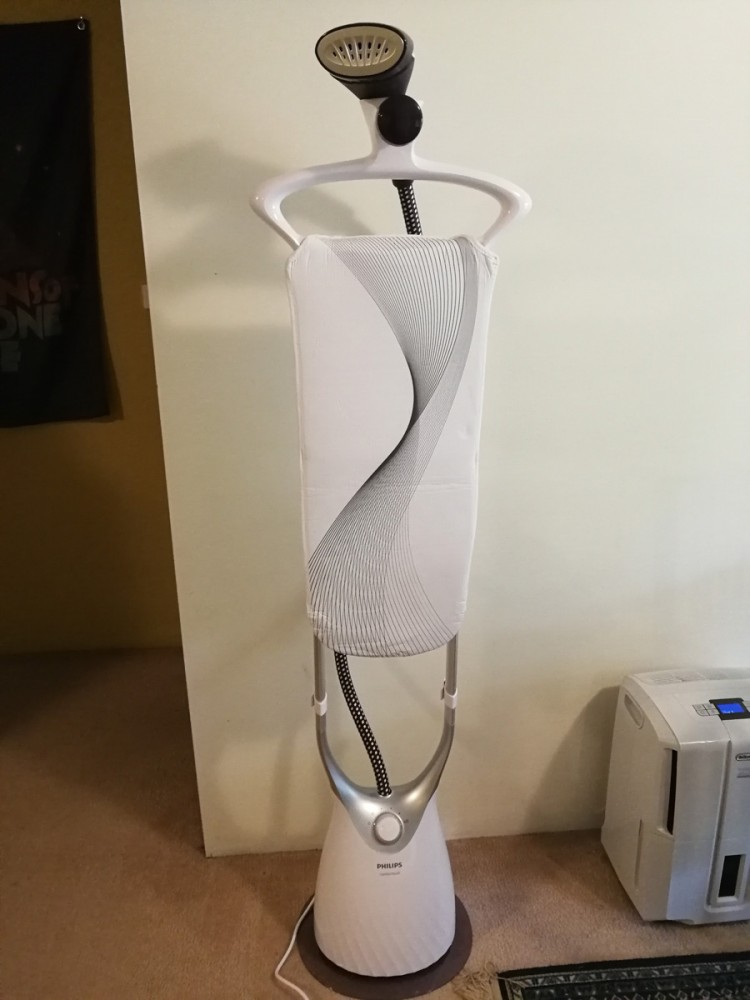 This space-saving design makes it an especially valuable product for people who don't have the room to spare for a large, unwieldy ironing board.
It's also simplicity itself to set up and use. First, hang your item on a clothes hanger, then attach the hanger to the Hang&Lock feature to hold your clothing item in place.
The water tank is also very simple to remove and fill up. Once filled to your desired level, pop the tank back in and you're ready to go.
And, with five different steam settings, you can use the Philips ComfortTouch without worrying about it damaging your delicate items.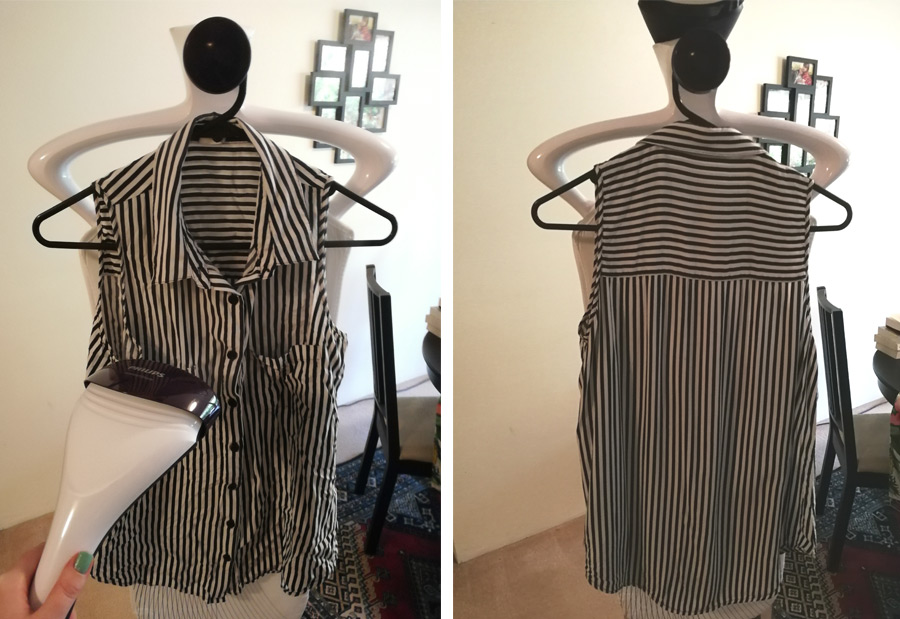 I decided to test this stand-up garment steamer on a couple of well-crumpled cotton shirts.
After filling up the water tank about half way, I turned the garment steamer on and was surprised to find just how quickly it warmed up. Within no time, it was ready to go.
I had the steamer turned all the way up to setting number four, which was more than enough power to eliminate those creases.
The steamer was incredibly easy to use. Lightweight and powerful, it made short work of smoothing the fabric out, so that my business shirts looked crisp and presentable.
The steamer head itself is very light, so there's almost no strain on your arm, wrist or hand while you work.  While I only ironed three separate shirts, I felt that if I'd had more ironing to do, it wouldn't have been difficult to keep going. Compared to a heavy, cumbersome, traditional iron, the Philips ComfortTouch Garment Steamer was incredibly ergonomic.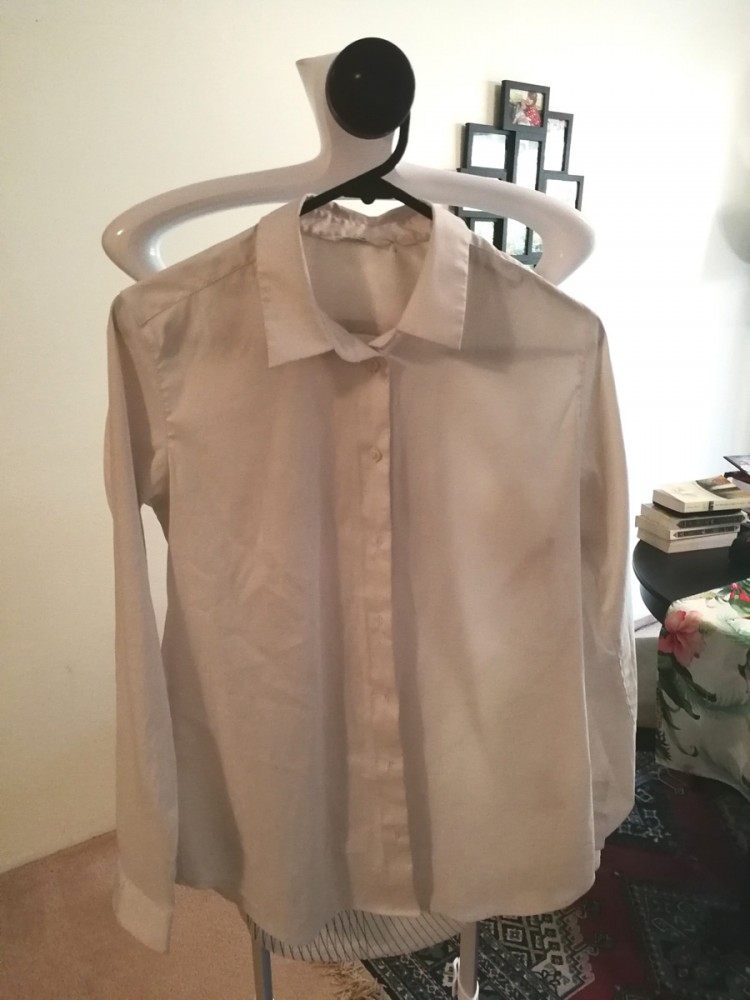 I was greatly impressed with the Philips ComfortTouch Garment Steamer's power, and was more than happy with the fast and flawless results.
This is the perfect in-home steamer for people who don't have a lot of space in their house or who don't like (or don't have much time for) ironing. This stand-up steamer is quick, efficient, and a great alternative to the traditional iron and ironing board.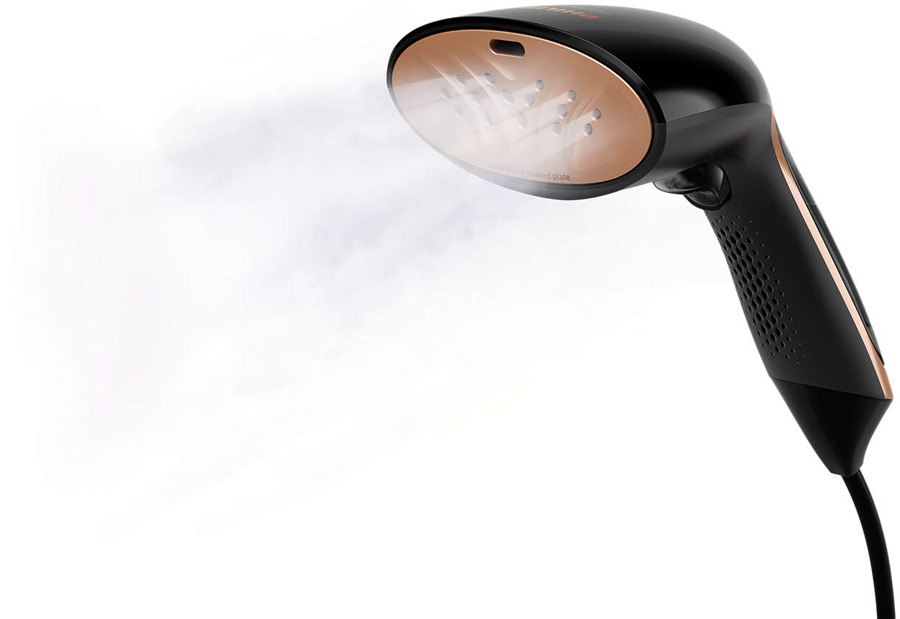 I asked Latika how often she irons at home, and her response was much the same as my own.
"To be honest – never. It has to be my least favourite chore and I try to buy clothes that don't crease easily.
"The items that do get wrinkled quickly, I try to place on coat hangers as soon as I take them off the clothes line.
"If all else fails, I try to sneak in a blouse here and a dress there when my husband irons his shirts and trousers."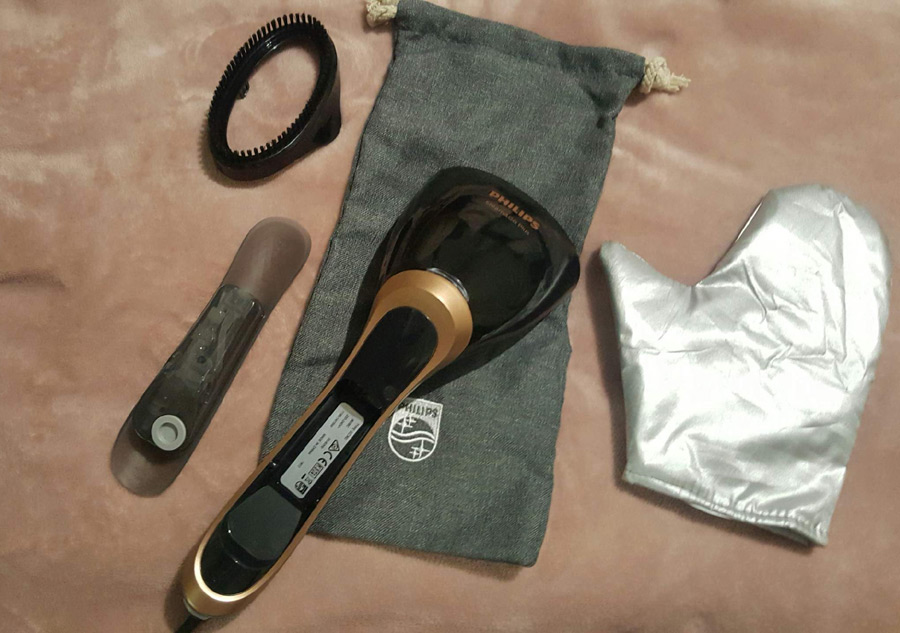 Despite her aversion to ironing, Latika bravely volunteered to test out the Philips Steam&Go SmartFlow Handheld Garment Steamer – the Mini Me companion to the full-sized ComfortTouch Garment Steamer.
Latika tested this handheld travel-sized garment steamer out on two tops and a dress.
 The top shown below "was a wrinkled wreck that had been shoved to the back of the drawer and neglected for months now.
"The Philips garment steamer made quick work of removing all the wrinkles and breathing new life into this old favourite of mine."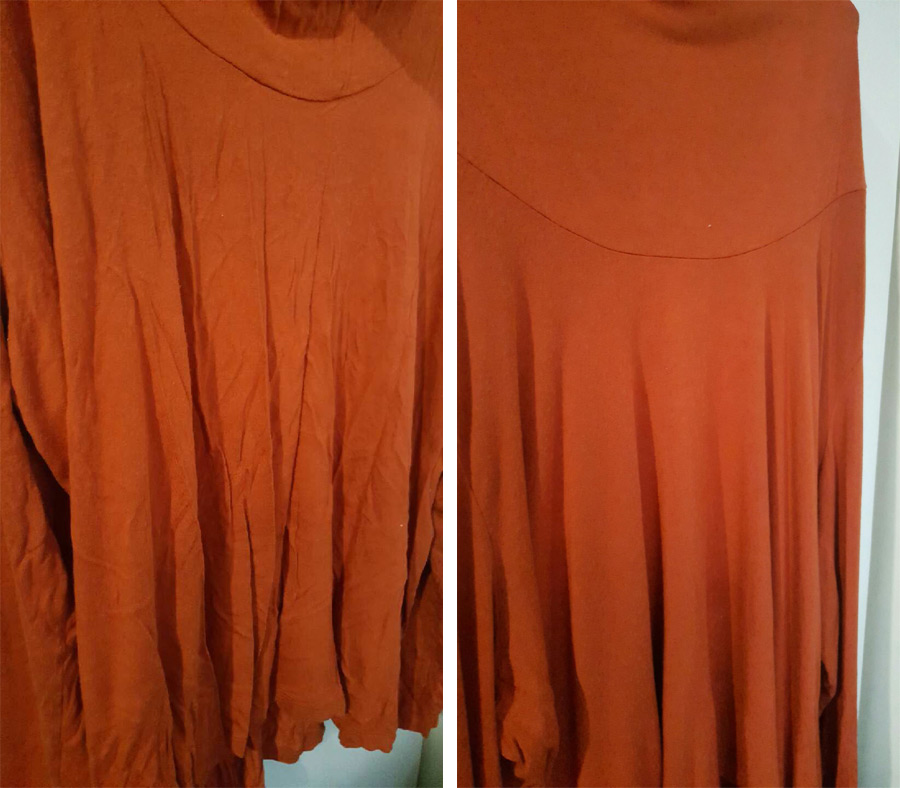 Despite its small size, the Philips Steam&Go does an exceptional job of eliminating those annoying wrinkles.
"The top shown below is one that I wear quite often. Like I said earlier, as soon as it's line-dried, I pop it on a coat hanger and in the wardrobe it goes."
"The only annoying thing is that I often get indents left by pegs near the shoulders, but the Philips garment steamer got rid of those within a couple of minutes. I was so happy with this because now I didn't have to wear a jacket or blazer over the top to hide those marks!"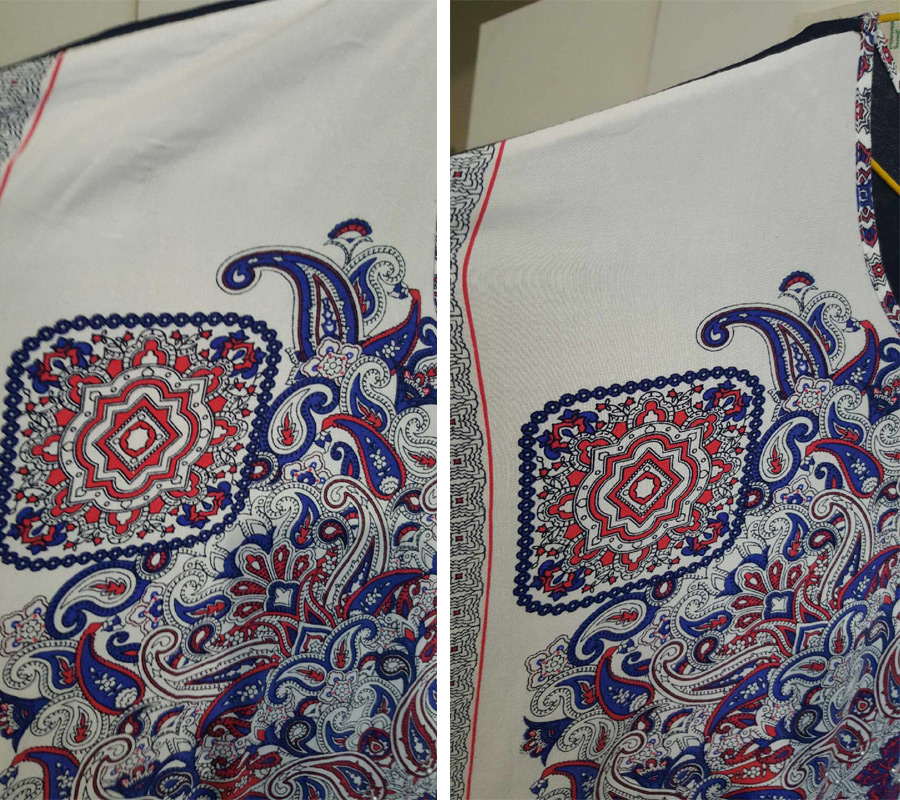 For someone like Latika, who doesn't have time to waste first thing in morning while running out the door for work, the Philips Steam&Go is a great little gadget that was both quicker and more convenient than a traditional iron.
"The best thing for me is the convenience factor. You can steam your clothing while it's still on the coat hanger, and it takes minutes to do. There's no clunky ironing board to contend with or a hot iron that may end up burning a hole through your clothes. And because it takes only a minute or two to get great results, you can use it every morning just before you wear your outfit and head out the door."
Latika believes that just about anyone will benefit from using this handy little steamer – busy professionals, frequent travellers and homemakers alike.
"Even people who iron regularly will benefit from this handheld garment steamer, especially if they do all their ironing in one go then later in the week see wrinkles forming on business suits or school uniforms. They can easily freshen up their kids' or their own outfit so they're looking their best at the start of their day.
"This is also a great option for people travelling on work conferences, destination weddings, etc, as it won't take up too much room in their luggage."
"Above all I'd recommend it to people like me – anyone who hates ironing. You can keep your clothes in great shape and look presentable for work without too much effort – something busy professionals will appreciate."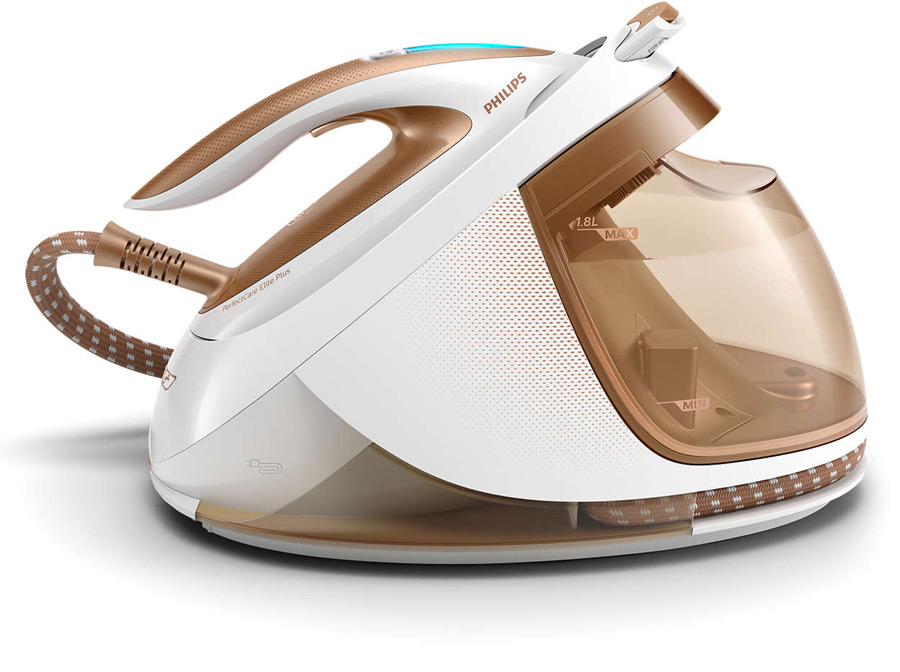 Leo offered to test out the Philips PerfectCare Elite Plus Generator Steamer, a powerful and time-saving device that makes short work of ironing.
Unlike Latika and I, Leo doesn't abhor the very thought of ironing, though he does admit he has little time for it.
Leo lives with his 9-year-old son Mace, and between the two of them, there's quite a lot of ironing to be done.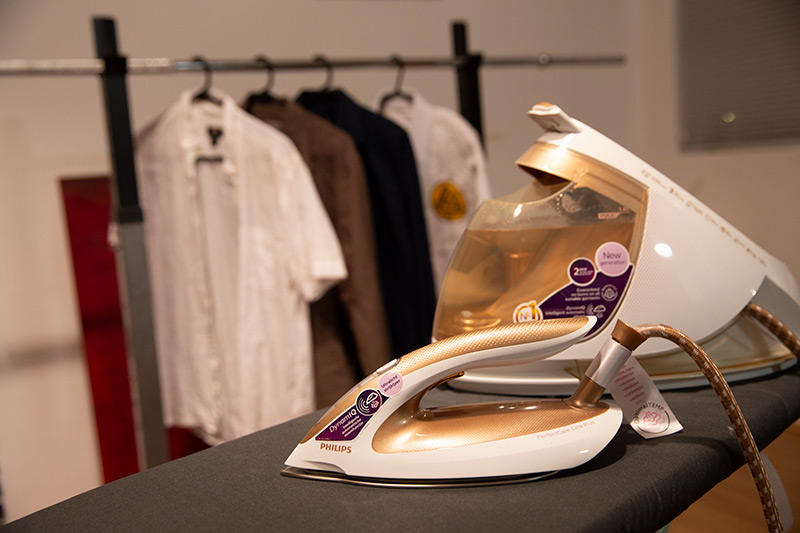 "I like to dress casually at work, but a few days a week I wear business shirts to mix it up.
"Mace has more ironing than me since he has to wear a school uniform nearly every day.
"I'm a pretty busy person, so I just iron as I need to – around one or two pieces every other night."
Leo was happy to discover that the Philips PerfectCare Elite Plus Generator Steamer offered a time-saving solution.
 "It makes ironing easier, because all you have to do is trace the wrinkles on the fabric till they disappear. The steam is so powerful and consistent that I didn't need to use any starch or ironing aids."

Leo told us that the generator steamer was extremely powerful: "I only needed to iron one side of some of the chinos and jeans. The same was true for Mace's school uniform."
Leo also felt safe in the knowledge that the appliance wouldn't damage any of his clothes – or cause any nasty accidental burns.
"The plate is heated by the steam and doesn't retain the heat unless the steam is passing through.
 "The fact that the plate does NOT generate heat allows me to rest the iron flat on the board without the fear of burning anything."
Leo was most surprised by the results when he ironed Mace's jiu-jitsu uniform.
"I set the iron to full power mode and pressed the trigger for continuous steam. It was very easy to iron – I also feel like the thick fabric was not as stiff after, and seemed a little fresher than usual. Usually, the material needs a lot of pressure and heat. With the Philips PerfectCareElite Plus Steam Generator, the constant steam penetrates the fabric and it removes wrinkles with minimal effort. I'm also confident the constant steam killed any bacteria that may have survived the wash."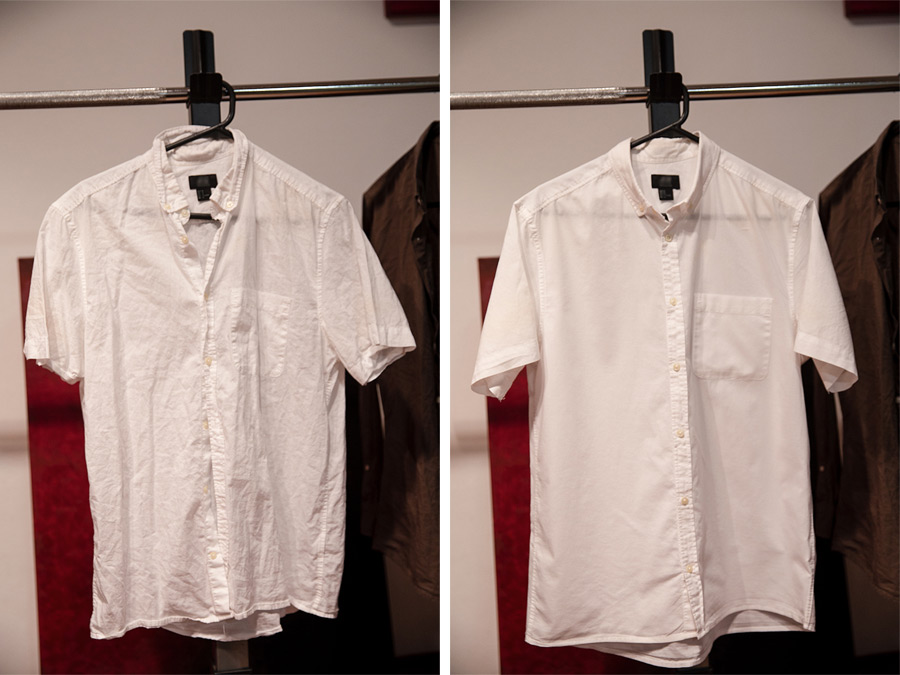 Leo reckons that this is the perfect appliance for households with a lot of ironing to do.
"While it took a little extra time to set up than a traditional iron, once you start using it, you'll find that it's lighter, more ergonomic, and more agile."
Thanks to the Philips PerfectCare Elite Plus Steam Generator, Leo feels that he can now organise his family's ironing better.
"I can see myself being more organised, because the Philips Steam Generator makes it easier to iron more things in one session – rather than setting up to iron a single shirt during the morning rush.
"It's a great choice for families who iron often, and need to iron a lot."
If you want to save time and energy on your household ironing chores, then drop into your local Harvey Norman store and talk to our friendly staff about finding the perfect steam generator to suit your lifestyle. Otherwise, you can browse our range of steam generators online.
¹ Iron weight & steam rate (norm IEC60311) vs. the 10 best-selling steam generators; tested April 2017.