I'm just going to say it: I hate doing housework. There are so many other things I could be doing in my spare time that are so much more fun – and just knowing that makes doing chores all the more tiresome! But what if there was a way you could get someone – or something – to do some of the hard work for you? Enter the Samsung POWERbot Plus Robotic Vacuum Cleaner.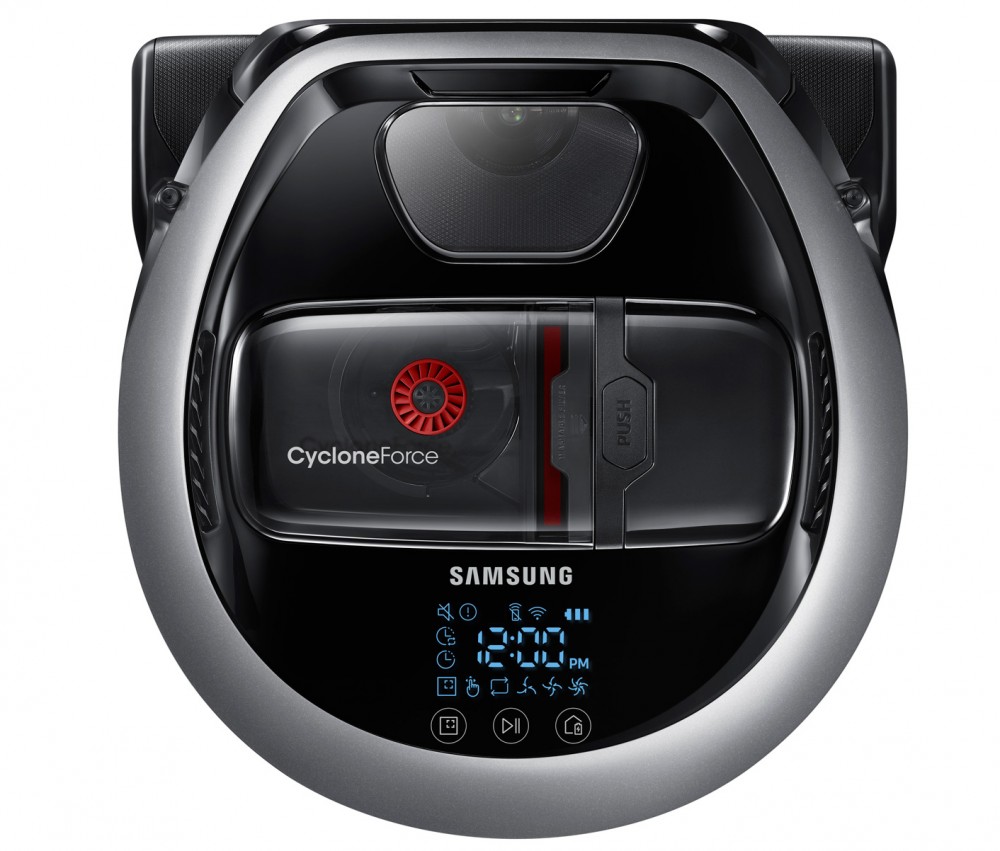 I was lucky enough to take home the PowerBot Plus one weekend to test drive. It worked out exceptionally well for me as I was having friends over for dinner on Saturday night, so having an extra hand to help clean the house was a huge bonus!
I set the PowerBot Plus to work on Saturday afternoon before I began preparing food for my guests. I'd left it to charge overnight, but an average charge should only take 160 minutes for a 30 – 90-minute run-time, depending on your suction power level. With a choice between light, medium and max power modes, I chose the maximum power mode to deal with my cream-coloured carpets.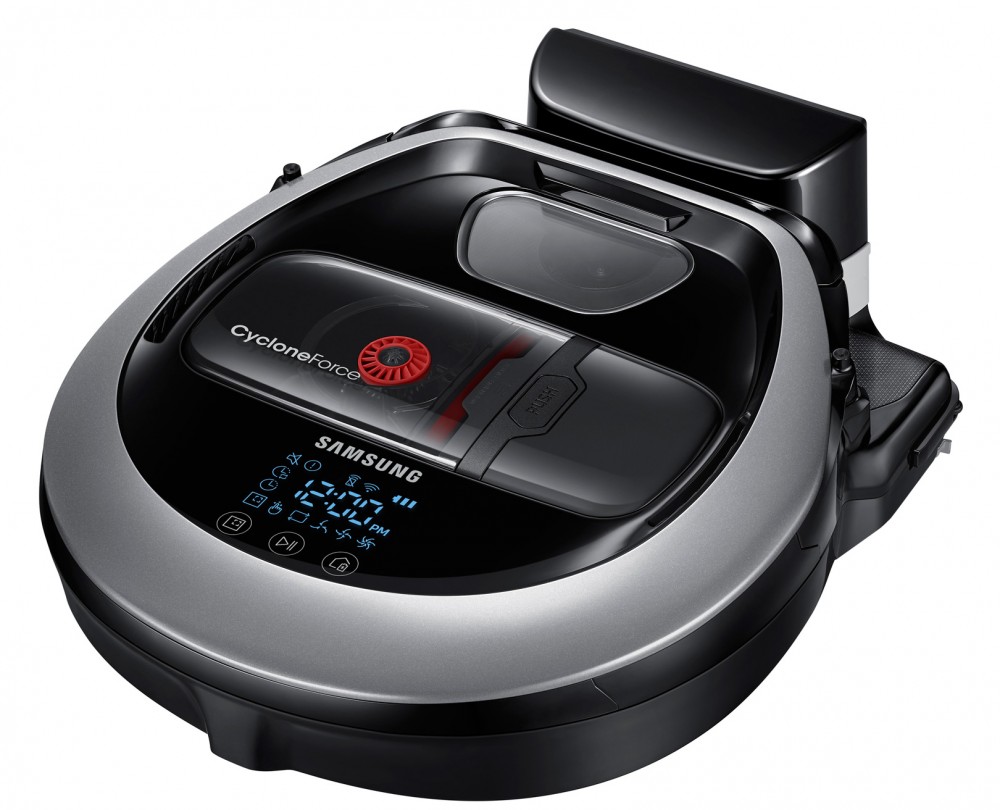 I admit that I was sceptical at first. How could this floor-cleaning robot do just as good a job of cleaning my carpets and tiles as my trusty handstick?
But this device really surprised me with its power. After cleaning just the lounge and dining rooms, I found that I already had to empty the dust-collection cartridge.  The 0.3L cartridge is relatively large for such a compact machine, and I was astounded (and just a little disgusted!) at the amount of dust, dirt and hair it had managed to suck up. My expectations for the PowerBot Plus were completely shattered – not only had it managed to do just as good a job as my handstick vacuum, but it had done so without me having to lift a finger!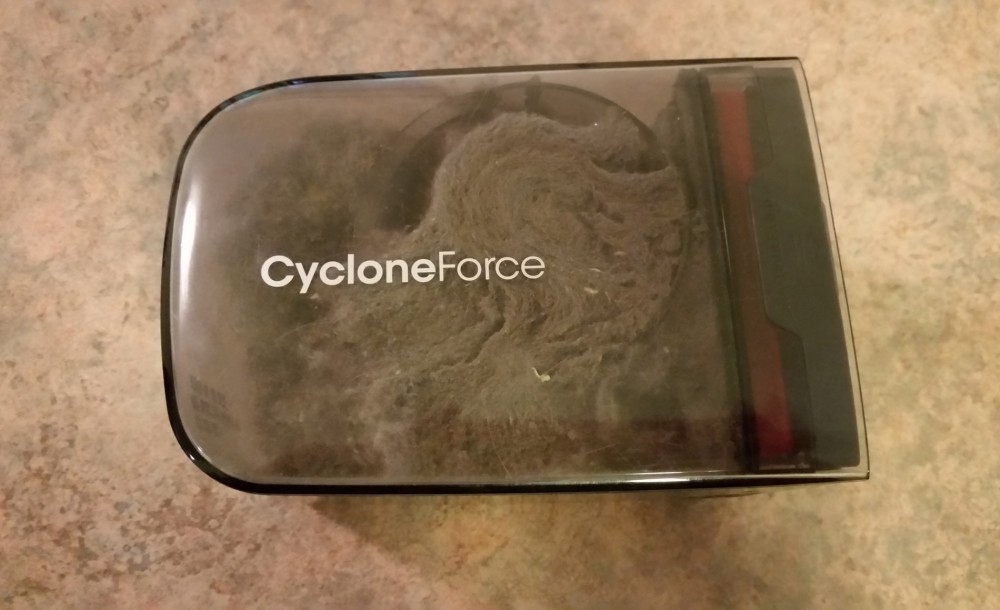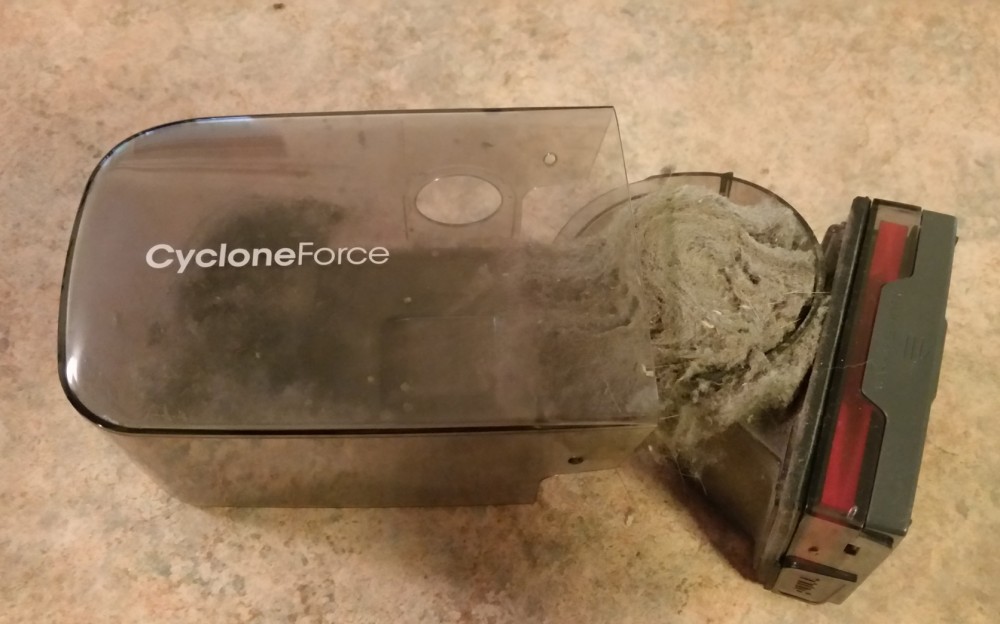 The PowerBot Plus proved to be every bit as powerful as promised, and it was incredibly thorough, too. Being thinner than its predecessors meant that it easily managed to fit beneath my lounge and coffee table, ensuring that no spot was missed. In addition to this, I also utilised the 'Spot' cleaning mode to clean the kitchen tiles. The PowerBot's auto cleaning function takes it in a tight serpentine pattern, but in 'Spot' mode the PowerBot cleans in a circle, making the circle gradually bigger with each pass.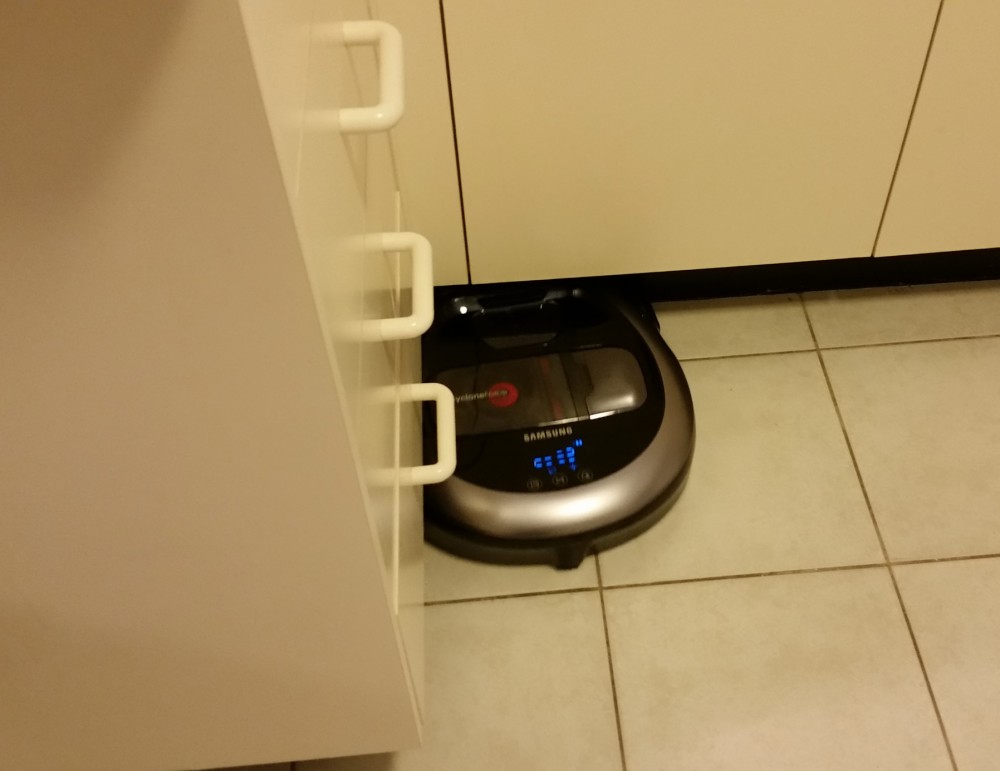 The PowerBot Plus had one more surprise in store. I had assumed that it wouldn't be able to clean the shaggy, high-pile rug I have in the lounge room, due to its extra-long, thick fibres. But not only did the PowerBot have no trouble at all getting from the carpet up onto the rug thanks to its 3-inch wheels, it did an excellent job of cleaning, too!
As the PowerBot cleaned, it was creating a map of my apartment's floor plan with its in-built camera, which scans your home's ceiling. This clever mapping system ensures that every inch of your floor is cleaned, and that the vacuum doesn't just clean the same spot over and over again while neglecting other areas. It can also come in handy when you want to tell the PowerBot to clean one particular room, or want each room cleaned in a specific order.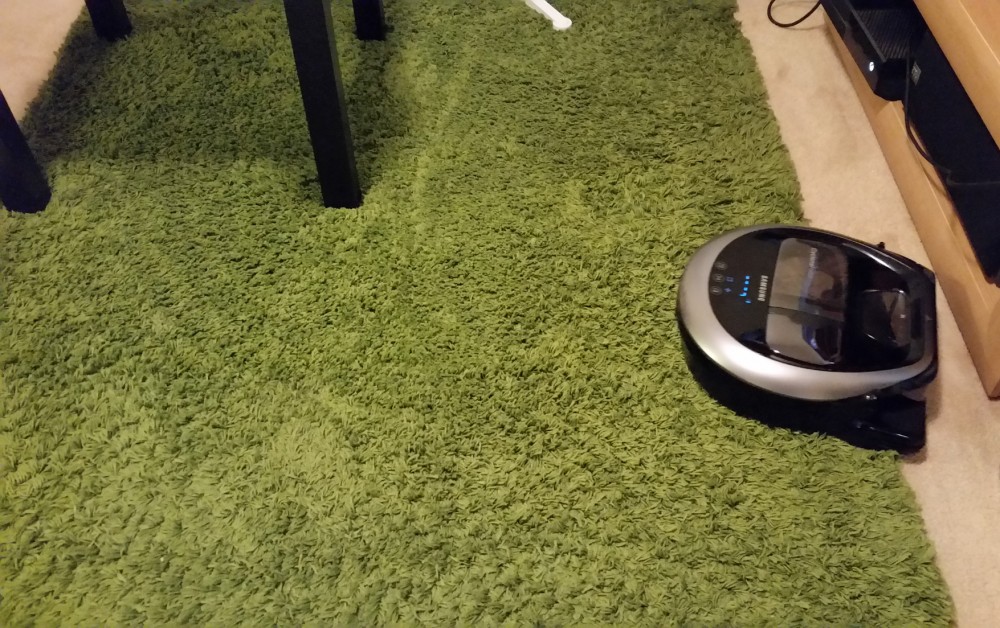 After this smart vacuum cleaner has created a map of your home, all you need to do is log into the Samsung Smart Home app and click on the room you want cleaned. This can be done if you're chilling out on the sofa or at the office 20 kilometres away. So long as your PowerBot Plus is connected to the internet, you can communicate with it through the app. Pretty clever stuff, huh? You can also easily schedule a cleaning time with the remote control. Just remember to program it before you leave the house. Letting the PowerBot Plus take care of the vacuuming for me over the weekend was a luxury I could definitely get used to. After all, who has time for house work when this little robot is more than happy to take care of things for you? If you're excited about taking the hard work out of housework, head down to your local Harvey Norman store or visit our website to view our extensive range of vacuum cleaners – robotic or otherwise. One thing's for sure though – the future for Samsung's robotic range of vacuum cleaners sure does look exciting!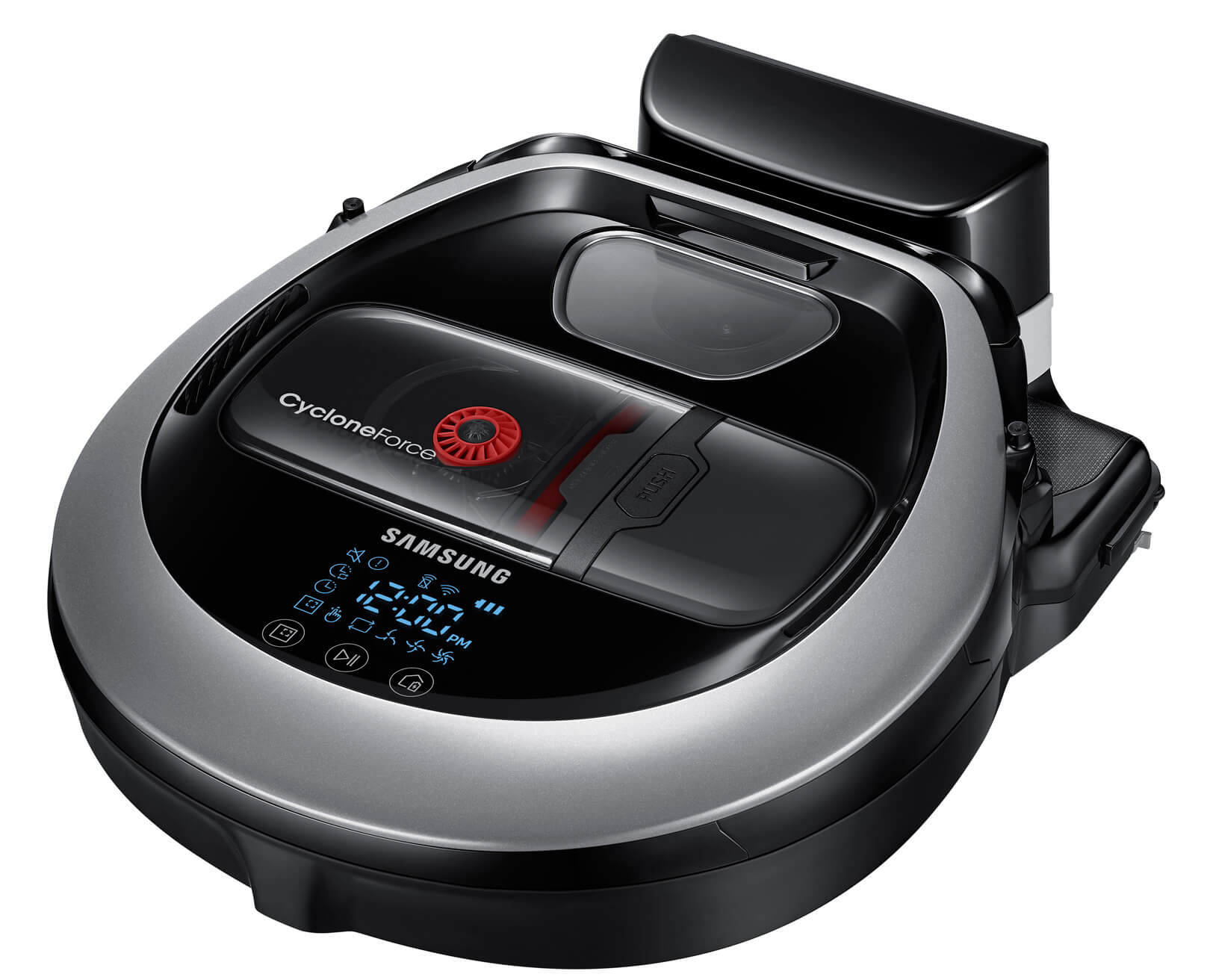 Samsung POWERbot Plus Robotic Vacuum