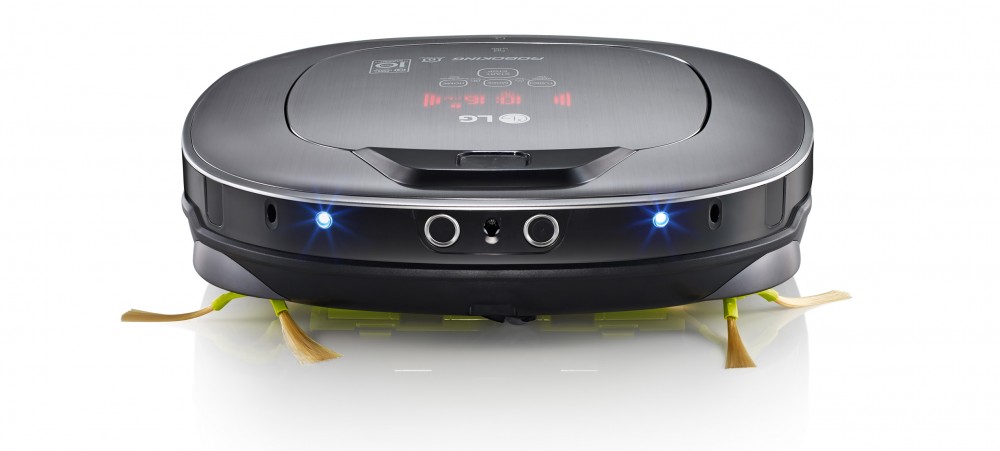 LG have taken their life is good hash-tag to heart, with this improved version of their original Roboking, to produce a robotic vacuum cleaner that employs the latest smart technology to deliver impeccable cleaning results. Two noteworthy features that set the Roboking, available from Harvey Norman, apart from its counterparts are the HomeGuard™ and HomeView™ functions that allow you to control your vacuum cleaner remotely and monitor not only its cleaning progress but also the safety inside your home (more on that later)! Bottom line: you can enjoy more me-time doing the things you love while Roboking cleans your castle. Yes indeed, life is VERY good with LG.
When asked to test out Roboking I was thrilled to let it loose in my home – and I have to say – I was not disappointed. Upon opening the box, I was instantly impressed by the lightweight and compact design. The packaging also included a charging unit known as Home Station, a remote control, two additional side brushes and one additional main brush. All I had to do was plug the charger in and let the Roboking power its batteries. So simple! Once fully charged, it was off – scanning my apartment, mapping the floor plan and thoroughly vacuuming as it went.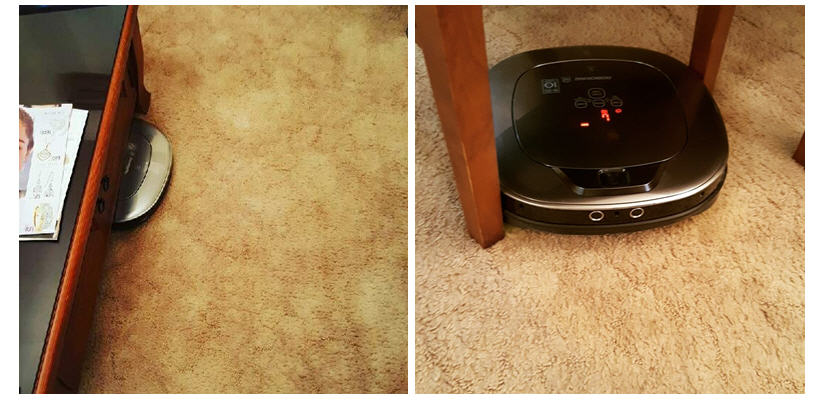 This is what excited me most about LG's latest offering: I'm able to control Roboking remotely, thanks to the user-friendly Smart ThinQ app that can be downloaded for free from the Google Play or the Apple store. This intelligent app lets me use the vacuum cleaner from my phone while I'm at work, out shopping, enjoying my weekend or even on holidays. Yes, really!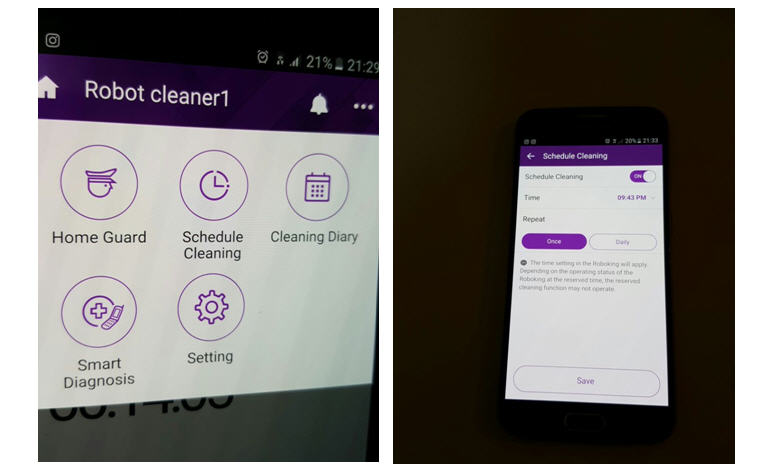 But wait, there's more! Utilising the app, the Homeview™ feature allows me to see inside my home when I'm not there via the vacuum-mounted camera. So if I have a niggling feeling that I've left the kettle or the iron on, I can use the joystick application on my smart phone to manoeuvre RoboKing to the kitchen or the laundry to suss things out.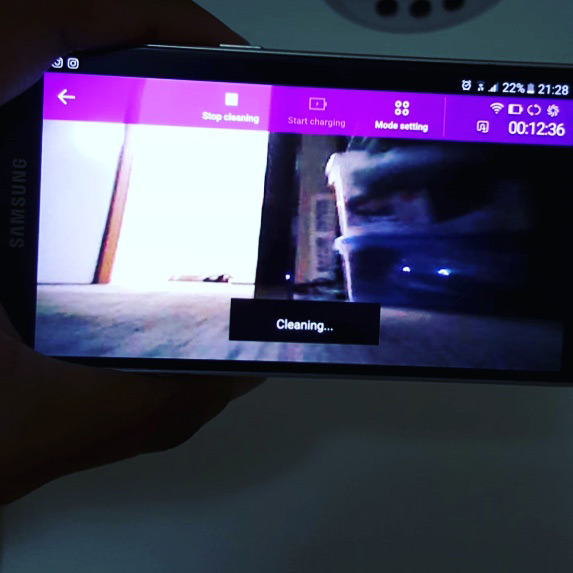 There's also the innovative HomeGuard™ feature which enables me to monitor the security of my home while I'm away. I receive images on my phone that the RoboKing captures when it detects any sudden movements. Mostly it's my husband waving at me or pulling funny faces as he comes home from work. It's reassuring to know that I'll be notified instantly if a burglar were to break in and enter my house.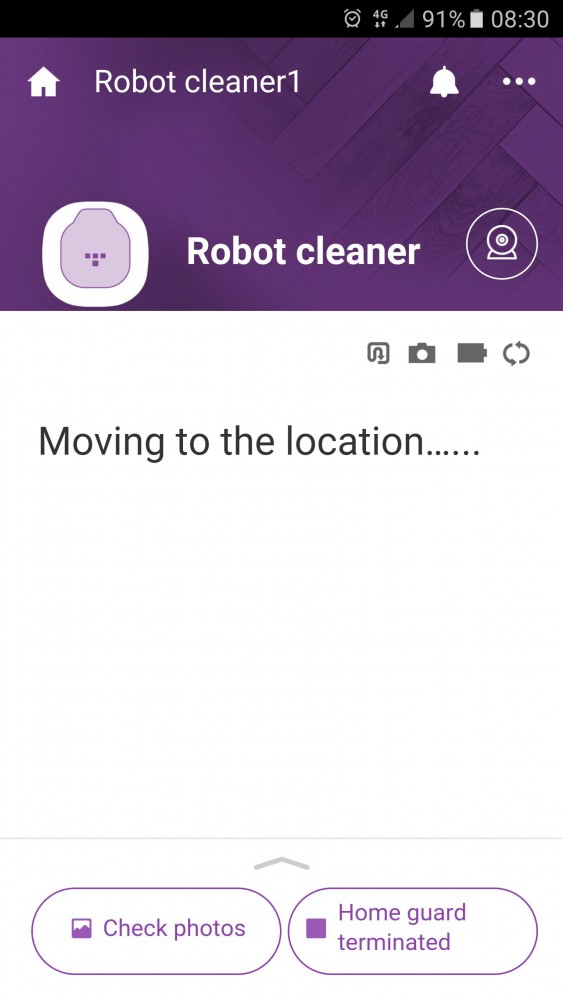 Another unbelievably cool feature is the app's ability to keep a cleaning diary on my smart phone. The robotic cleaner mapped the dimensions of my home so that upon setting up a cleaning schedule, I can monitor Roboking's progress of that map on my phone. This makes it easy to measure the vacuum cleaner's effectiveness.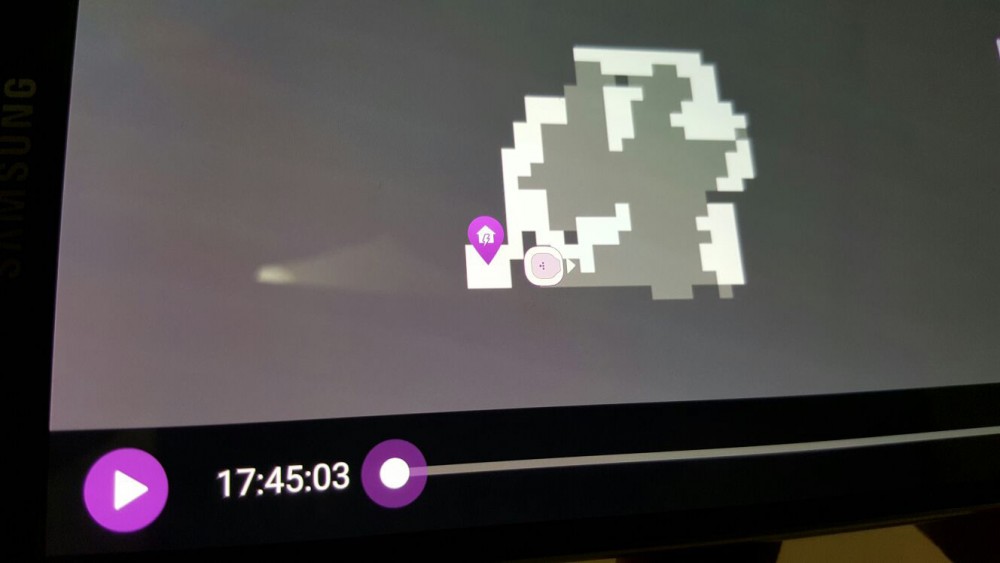 When it comes to cleaning performance, the Roboking's smart design proves to be both efficient and effective. LG have moved away from a round design in favour of a soft square profile which makes a lot of sense as most living spaces are square. According to LG, this has increased corner-cleaning by 89% and overall performance to 94% compared to LG's conventional model. The Roboking quietly glides on the floor, carefully manoeuvring itself around large objects such as sofas, tables and other appliances, while still catching the dirt near those items with its extended brushes.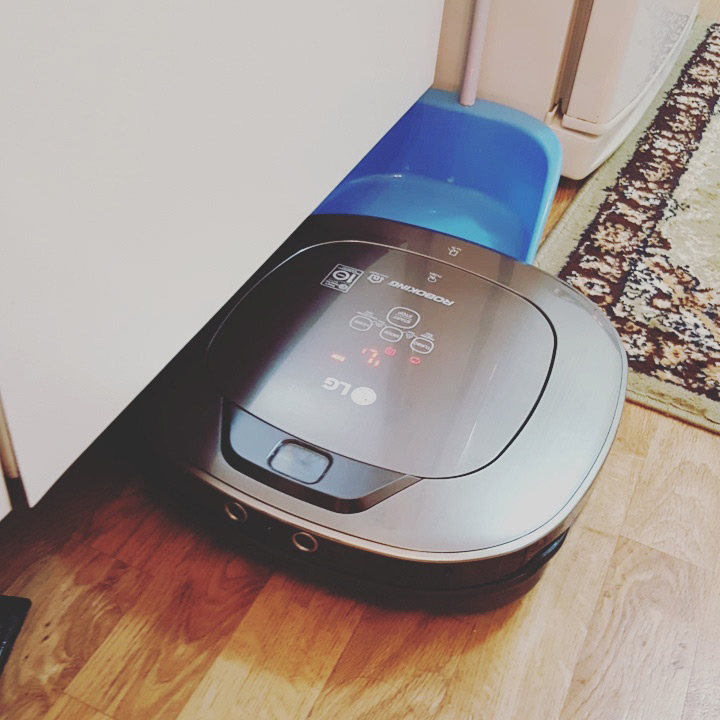 Furthermore, this clever vacuum cleaner is equipped with a dual eye sensor – there is a camera on top of the machine as well as the bottom, allowing it to scan its environment in order to vacuum dust and debris more efficiently.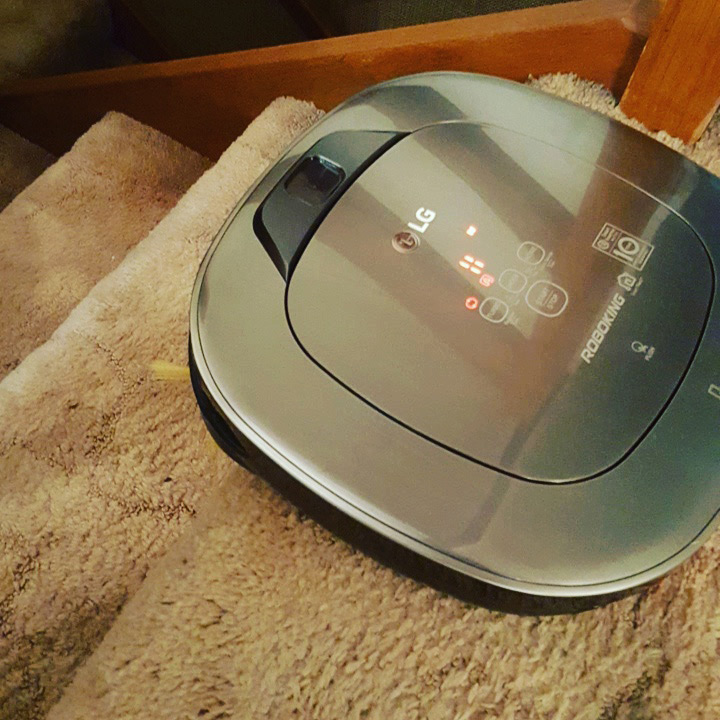 The LG Robotic Vacuum features a Smart Inverter Motor™ for superior performance, powerful cleaning and durability. Plus it also includes a 10 year parts warranty. The inverter motor has a micro CPU, which allows it to optimise voltage output and efficiency, making the battery life last longer.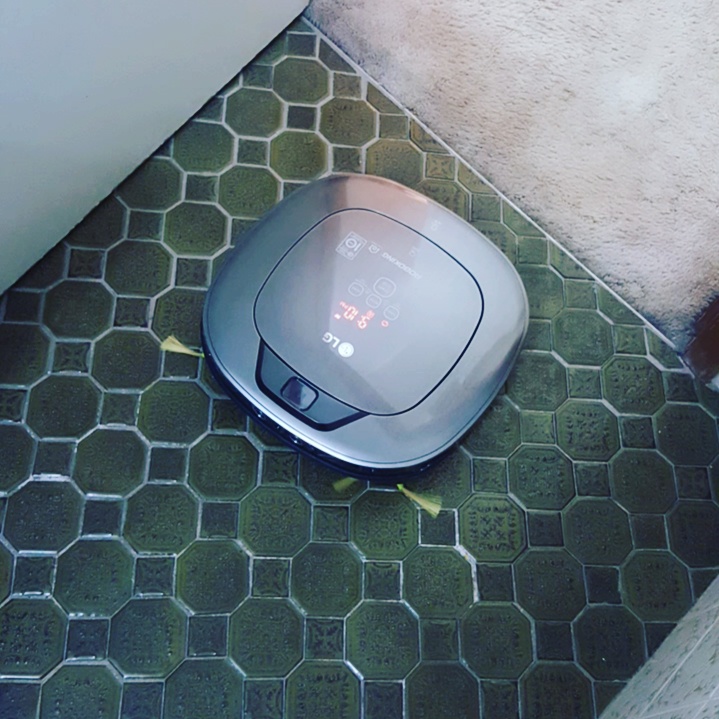 Apart from the kitchen and bathroom, my home has wall-to-wall carpeting. This is where the automatic Turbo Clean mode comes in handy – the RPM for the brushes and suction motors are maximised to give a more meticulous clean. The extended side brushes work in a rotating formation to reach deep into the carpet and demolish the dirt. Once the dust bin is full, the Roboking's voice guidance politely asks to be emptied so it can get back to business. I found emptying the dust bin to be simple and mess-free. I was amazed by the amount of dirt it had collected in my little apartment on flooring that didn't look at all dirty to the naked eye!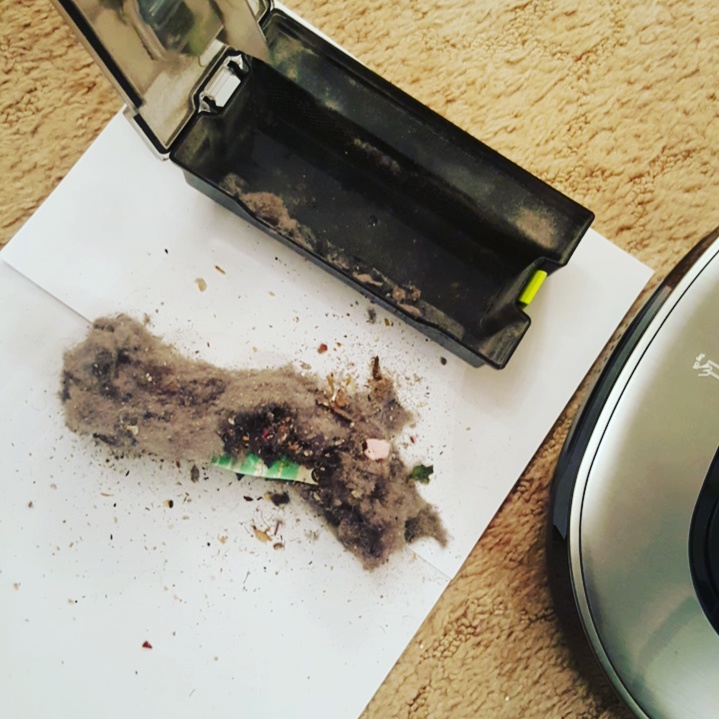 The other great thing I noticed as I watched the Roboking work was how quiet it is. In technical terms, it registers at 60dB. That's only 20dB more than the hushed noise levels of a library. Finally, a quiet, convenient and cordless home appliance that works on its own!
All-in-all, the LG Roboking is a truly intelligent robotic vacuum cleaner that does its job spectacularly well, while providing innovative added bonuses such as the HomeGuard™ and HomeView™ camera features. I've enjoyed the benefits of having this clever cleaner in my home so much that I'll be buying one for keeps!
Go into your nearest Harvey Norman store today and watch a demo of this talented LG robotic vacuum cleaner to discover for yourself how the RoboKing can keep your floors flawlessly clean and improve the quality of your home life.