There's a proverb that states "the things which separate you from the ground should be carefully chosen and not skimped out on; particularly shoes, tyres and bedding". And after experiencing at least one sleepless night thanks to an uneven mattress, surely we can all agree on that!
Recently, we looked at the essential tips and tricks you need to know to help you get a better night's sleep – and when it came to selecting a new mattress, some of the most crucial considerations included:
▶ Your age and weight. Do you need a King size, Queen size, Double size or Single size mattress? Will Plush or Super Firm be the best for you?
▶ Who the mattress is for. If you're buying for a young child, you'll want a bed that they can grow into.
▶ Your current mattress. If you've found it's caused you to overheat or experience discomfort, then you'd benefit by switching to a new material.
▶ Your sleeping position. This will affect the type of support you're looking for in a mattress.
Given we spend a third of our lives in bed, choosing a new mattress truly is such an important decision. However, it's an exciting one too when you consider all the latest fabrics, technology and modern features the leading mattress brands offer, such as memory foam, edge support and pocket spring technology, which assists in minimising partner disturbance.
At Harvey Norman, we're proud to be home to so many of the leading mattress brands, all of which come with their own range of benefits – and in the interest of helping you make one of your body's most vital choices, we've selected our top 5. In no particular order, these are the mattress brands that come with our highest recommendations.
1) King Koil by A.H. Beard
2) Sealy Posturepedic
3) SleepMaker
4) Beautyrest
5) Tempur
Read on to find out why.
1) King Koil by A.H. Beard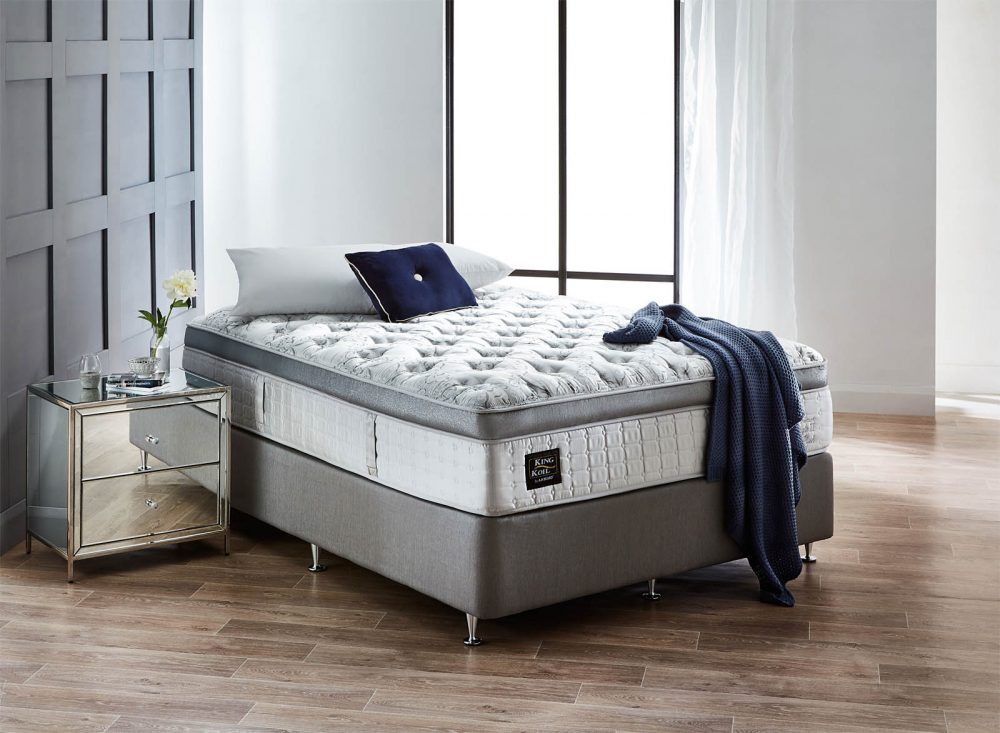 King Koil by A.H. Beard's legacy began in 1899 when Enoch William Beard, along with his family, hand-spun straw and horse hair into mattresses.
Throughout their history, the family-owned business has had to overcome challenges – such as when their Australian Bedding Mill burnt to the ground in 1926 and they were forced to rebuild with just a Gold Half Sovereign Coin. However, despite the obstacles, the company has today flourished into one of Australia's most highly-regarded mattress manufacturers. Providing products with optimum support and premium comfort, their mattresses are ones that you'd expect to find on the beds of 5-star hotels.
Mattress option: King Koil Platinum Posture 'Bellagio II' Range
Made with environmentally-friendly, GECA certified Evofoams and approved by the National Asthma Council Australia's Sensitive Choice® program, this is an excellent mattress for those with sensitive allergies, whilst also providing long-term protection against dust mites, mildew and bacteria.
2) Sealy Posturepedic®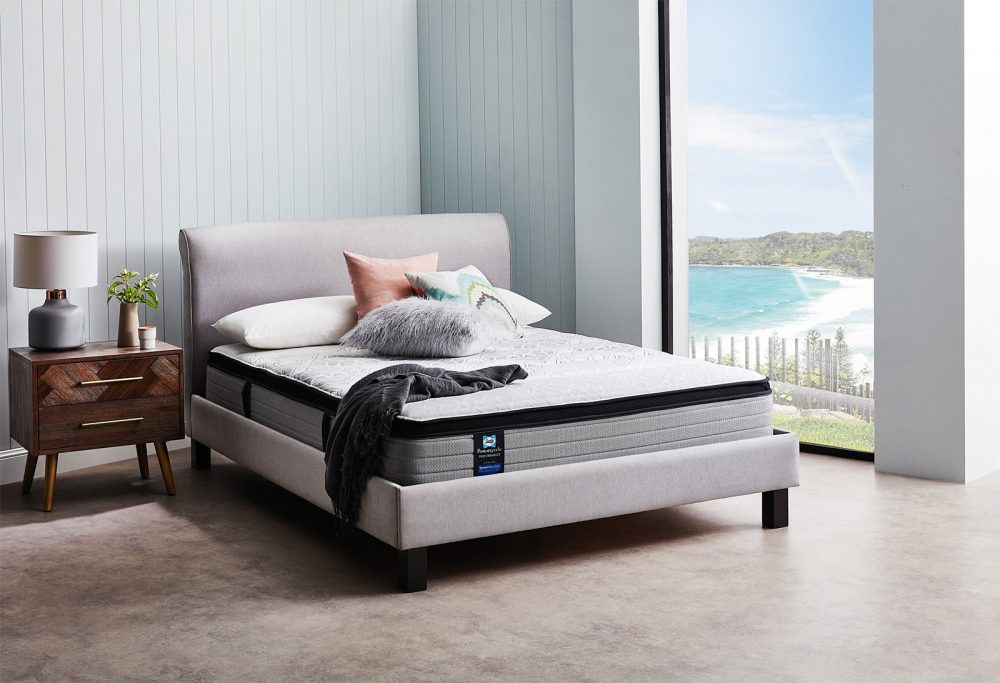 For almost 50 years, Sealy® has been producing the highest quality products – with their iconic Posturepedic mattress supporting Australian's while they sleep.  Sealy® have an unwavering commitment to Australian manufacturing, handcrafting over 5 million beds using locally sourced materials.
Sealy's mattress designs are made in co-operation with orthopaedic surgeons to specifically cater to individual needs. This year, for the second year in a row, Sealy® won Canstar Blue's Most Satisfied Customers Award. This award was achieved with 5-star customer reviews across a whole host of categories, including comfort, quality of sleep, support, durability, value for money and overall satisfaction
Mattress option: Sealy Posturepedic® Memory Series 'Vancouver' Range
3) SleepMaker®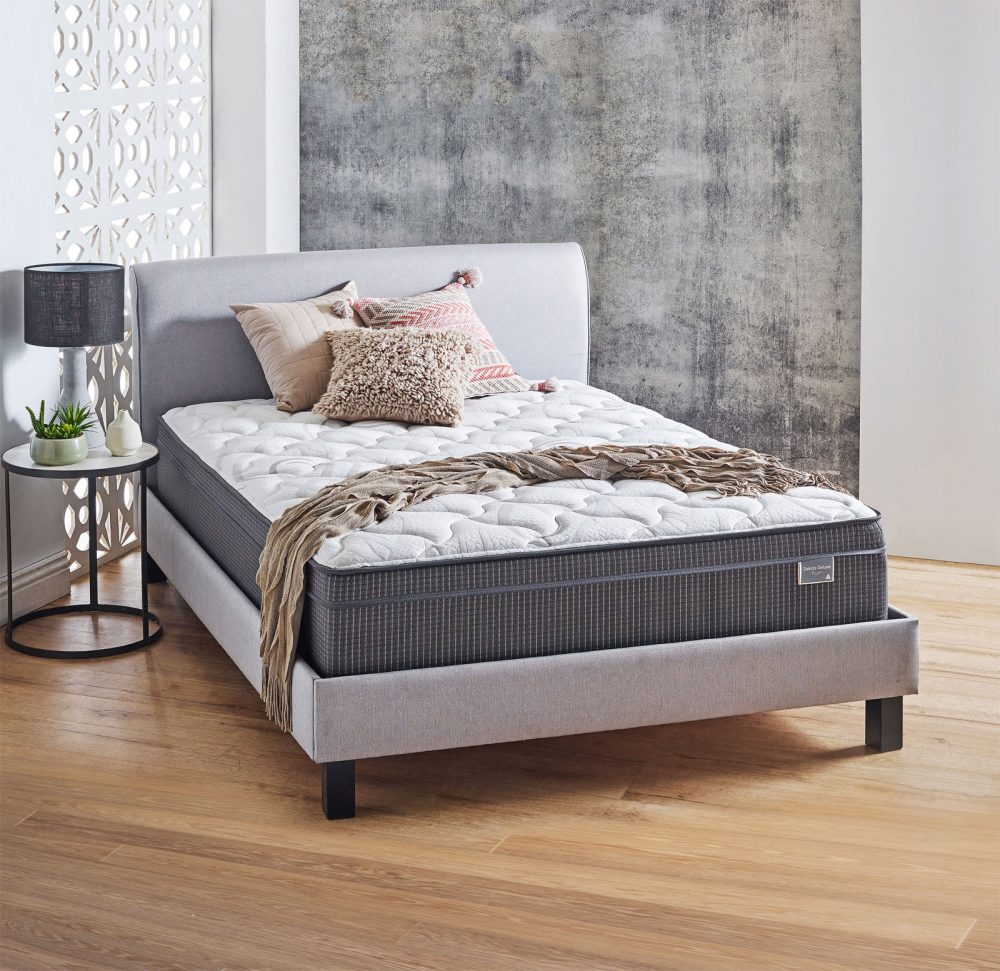 Founded in the 1930's, SleepMaker® is in the business of creating Australian-made mattresses with innovative technology designed to help you achieve an undisturbed sleep. Employing over 1200 staff Australia-wide, this is a mattress brand that possesses a passion for generating products with fine craftsmanship. SleepMaker® have worked together with the Chiropractors' Association of Australia and Sports Chiropractic Australia to design the ultimate back support structure.
Mattress option: SleepMaker® 'Dakota Deluxe' Range
This mattress features a FusionGel Plus layer that functions to balance temperature and an Australian pocket coil system that independently adjusts to the weight and contour of your body while minimising partner disturbance.
4) Beautyrest®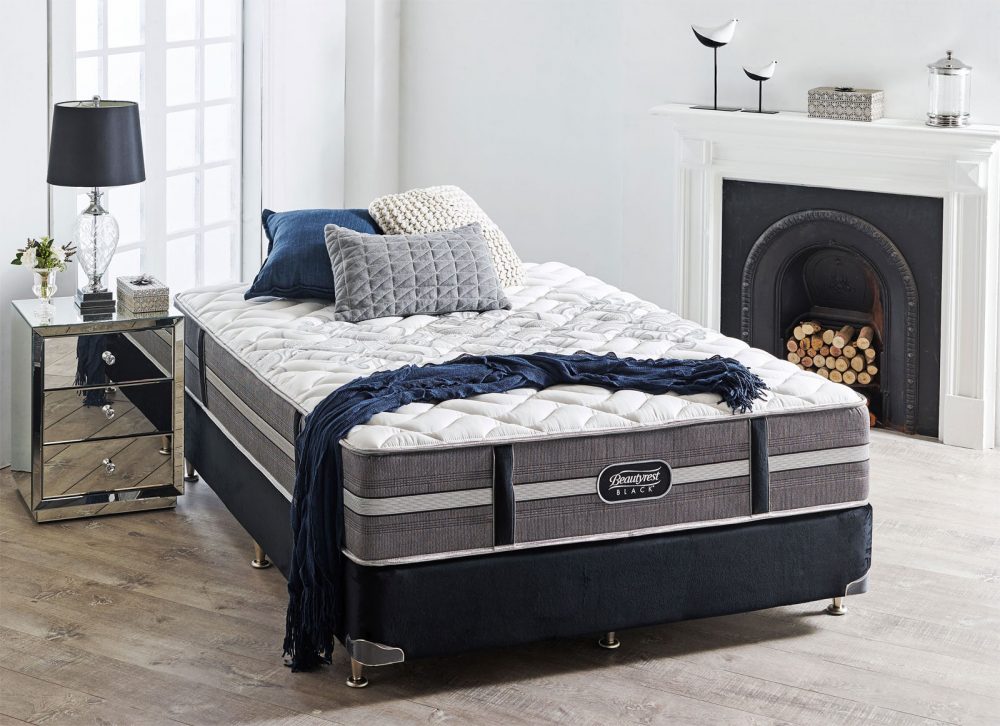 Exclusive to Harvey Norman, Beautyrest® is a truly innovative brand. From creating the first luxury mattresses by hand in the 1900s to introducing the first 'No-Flip' mattress in the year 2000, Beautyrest® have been employing engineers to develop their unique mattress structures for decades. Thanks to the introduction of technologies such as hybrid memory foams and pocketed coil systems, restful night sleeps have become a reality for many Australian households.
Beautyrest® themselves haven't rested, however! Always innovating, their latest advancement is Recharge® Technology, which is now part of every Beautyrest mattress and aims to provide a soothing sleep on even the most humid of Australian nights. To do this, Recharge® Technology combines AirCool™ Memory Foam with legendary Independent Support™ Technology, all encased within the AirCool™ Design.
Mattress option: Beautyrest Black® 'Georgia' Range
A BeautyEdge foam encasement with aloe soft treatment offers a luxuriously soft feel, while its Pocketed Coil® triple-wrapped, high-carbon steel springs, provide increased strength, motion separation, conformability and resilience.
5) Tempur®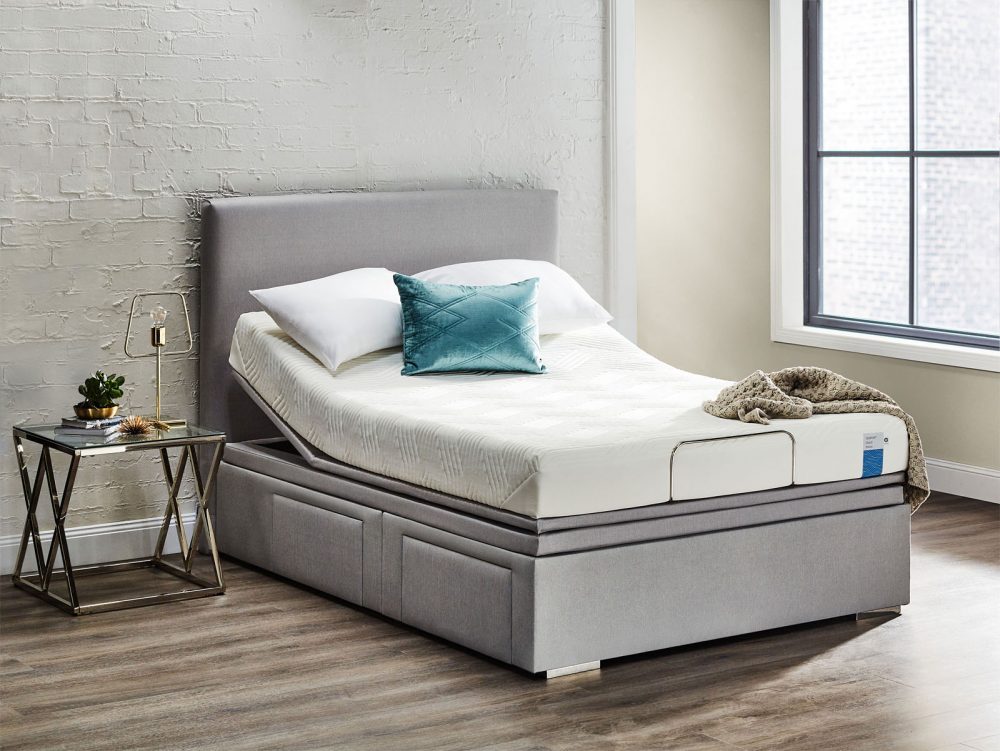 With age comes wisdom – and at 167 years of age, Tempur® might just be the wisest of them all!
Tempur® have spent decades researching and developing technologies in facilities across Denmark and the USA, resulting in the premium quality mattresses that we all know and love. At the core of their products today is Tempur® Material – a technology that provides a truly personalised sleep experience with motion absorption and pressure relief thanks to its unique open cell structure. Because Tempur® Material conforms to your unique shape and weight, your Tempur® mattress will adapt to whichever position you find the most comfortable.
Their value and longevity have been recognised by hospitals, nursing homes and sleep centres worldwide, and to date Tempur® is the only mattress brand licensed by the US Space Foundation to use its Certified Technology Seal.
Mattress option: Tempur® 'Carina' Mattress
This mattress will simplify your life when partnered with the Zero G Lifestyle Dual Adjustable Queen Base, which allows you to fine-tune your sleeping position, ensuring you stay comfortable and fully supported throughout the night. Supporting your body in a Zero-G – or zero gravity – position, an adjustable bed may reduce the pressure exerted on your spine, while relieving muscle tension and improving circulation to provide a deeper state of relaxation.
Try the Leading Mattress Brands for Yourself
Whether you're after a cooler, softer, more supportive sleep or an allergy-free slumber, with the leading mattress brands on hand, we have plenty of options for you to consider. For more advice or to test out our range of mattresses, head in to your local store to chat to our friendly bedding experts or view our ranges online.