If your place has hard floors, including tiles, wood or laminate, it's worth investing in a hard floor cleaner.
When it comes to cleaning hard floors, vacuuming doesn't always get the job done and mopping is just, well, painful. The question then becomes "Which hard floor cleaner should I get?" One that you should most certainly take a look at is the Karcher FC3 Cordless Hard Floor Cleaner.
Thanks to Harvey Norman, I was recently lucky enough to take the Karcher FC3 home to try – and I found that it made cleaning a breeze. To discover all the benefits of this hard floor cleaner, read on for my Karcher FC3 Cordless Hard Floor Cleaner review.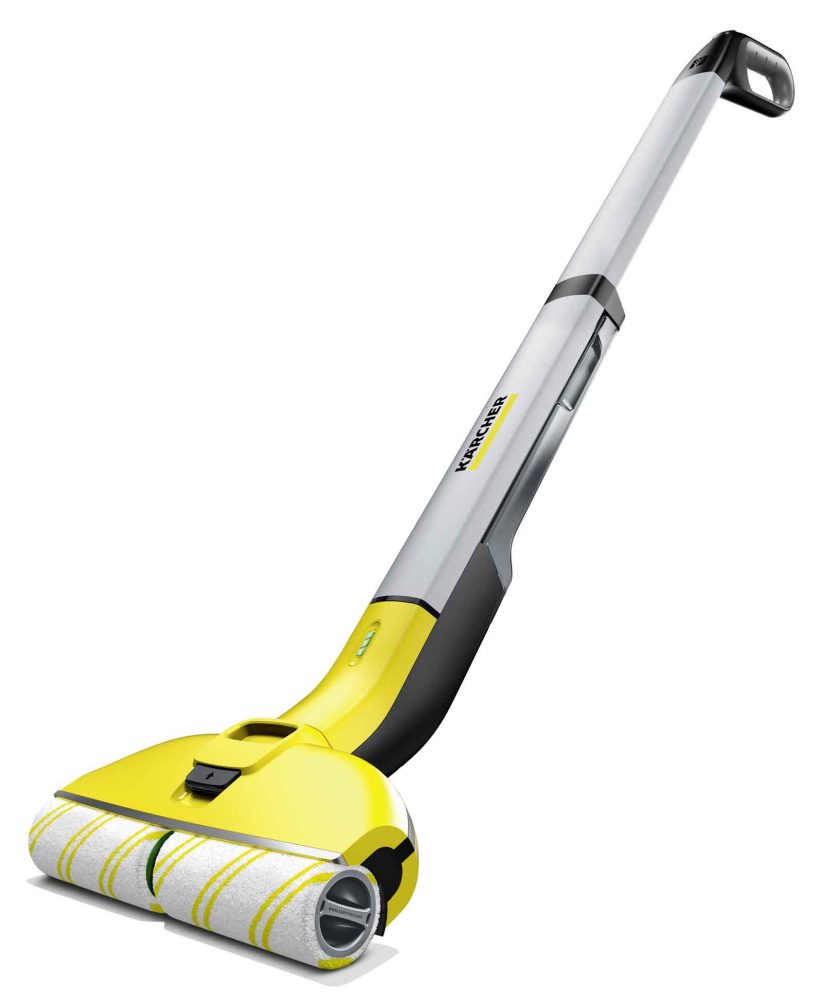 A Convenient Hard Floor Cleaner
One of the first things I noticed when taking the Karcher FC3 Cordless Hard Floor Cleaner out of the box was how light it is! The durable plastic construction felt rigid and solid without being a pain to use. Combine that with the cordless functionality, and I knew this hard floor cleaner was going to be a joy to handle even before I'd started.
First off, setting it up was easy. It was simple to take out the water tank, fill it from the tap and add the included cleaning solution. It was even simpler to use the included stand and slot in the clean microfibre rollers. When I plugged it in to charge, I could watch the Karcher FC3's battery progress to completion on the handy LED indicator. Everything about this hard floor cleaner just steams simple!
Once it was fully charged, the real fun began.
How the Karcher FC3 Keeps Your Hard Floors Clean
I unplugged the Karcher FC3 Cordless Hard Floor Cleaner and marvelled again at how light and easy it was to handle. The slimline shape and swivel joint head truly made it comfortable to hold and manoeuvre.
I wasn't sure what to expect, but when I pressed the 'on' button, it took off! Both the rollers began to spin with great force, driving it ahead of me. Maintaining control was no problem as I moved the cleaner over our tiled floor. No scrubbing or back-and-forth movements were required – the force of the spinning roller heads was enough to lift the grime right from the tiles.
The roller heads were kept wet with fresh water, and the dirty water was collected into a separate tank. This meant I could rest assured I wasn't merely moving the dirt around from one spot to another. One thing about traditional mops that I don't like (and there are many such things!) is that you dip the mop back into the dirty water. But with the Karcher FC3 that whole mop-mess situation is taken out of the equation.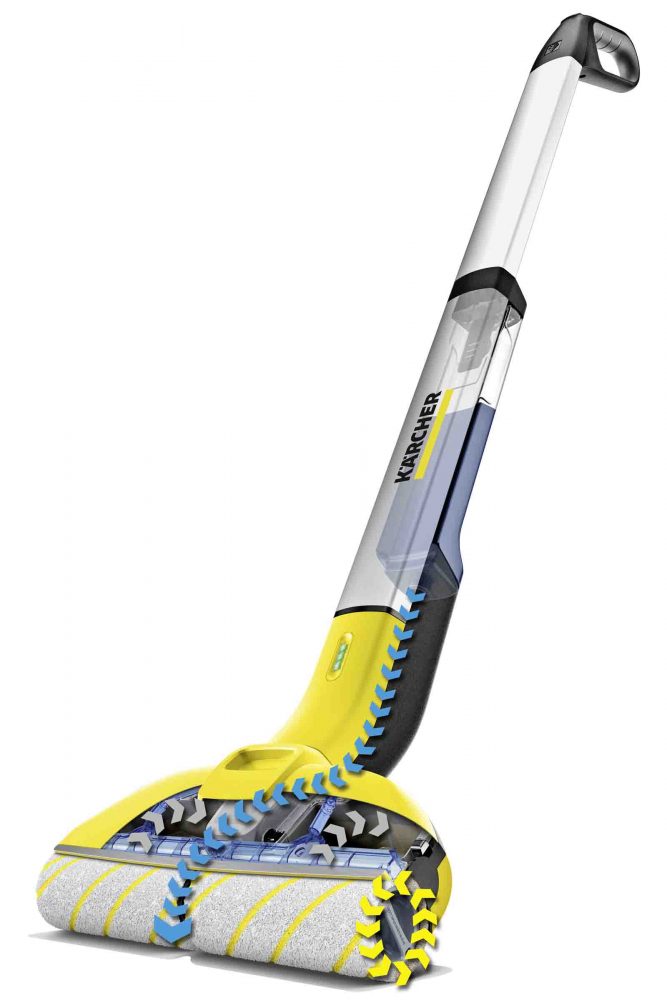 The cleaner's head was so slim and agile, it was actually able to reach places that my vacuum couldn't! My tiled floors were glistening after I'd finished with the Karcher FC3.
Oh, and another thing – the glistening floor was also dry in less than two minutes. There was no more risk of painfully slipping over, or having wet feet, or needing to shut the doors to divert the family traffic to use another part of the house. Just another way the Karcher FC3 Cordless Hard Floor Cleaner does the job and does it well.
Storing the Karcher FC3 Cordless Hard Floor Cleaner
Once I'd finished cleaning the floors, it was an easy matter to unclip the water tank and empty the dirty water. I gave it a quick rinse with some fresh tap water and then let it dry on the laundry sink. I simply drained the other container which held the fresh tap water. I then dismantled the microfibre rollers from the floor cleaner's head, and popped them in the washing machine. That's right, in the washing machine. That makes it super simple, doesn't it? It also means that cleaning the cleaner is not another chore!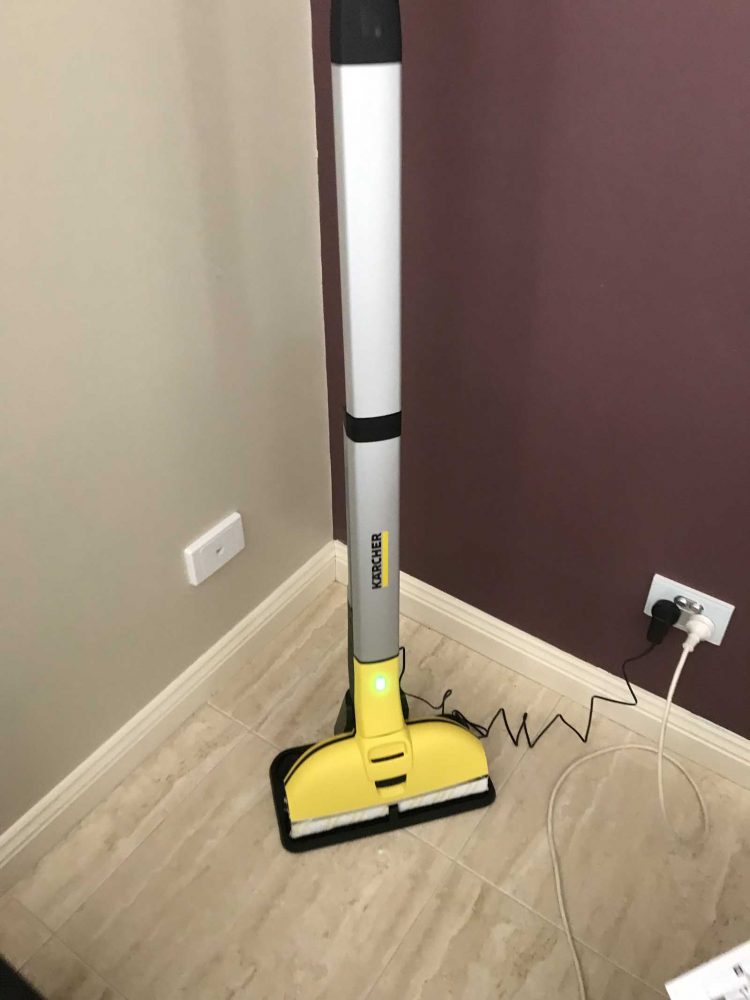 When the Karcher FC3 Cordless Hard Floor Cleaner was ready to be put away, all I had to do was park it on the included stand. This positions it upright so it's easy to be plugged in for charging, easy to replace the roller heads, and easy to put the water tanks back in. Storing this device could not be more straightforward!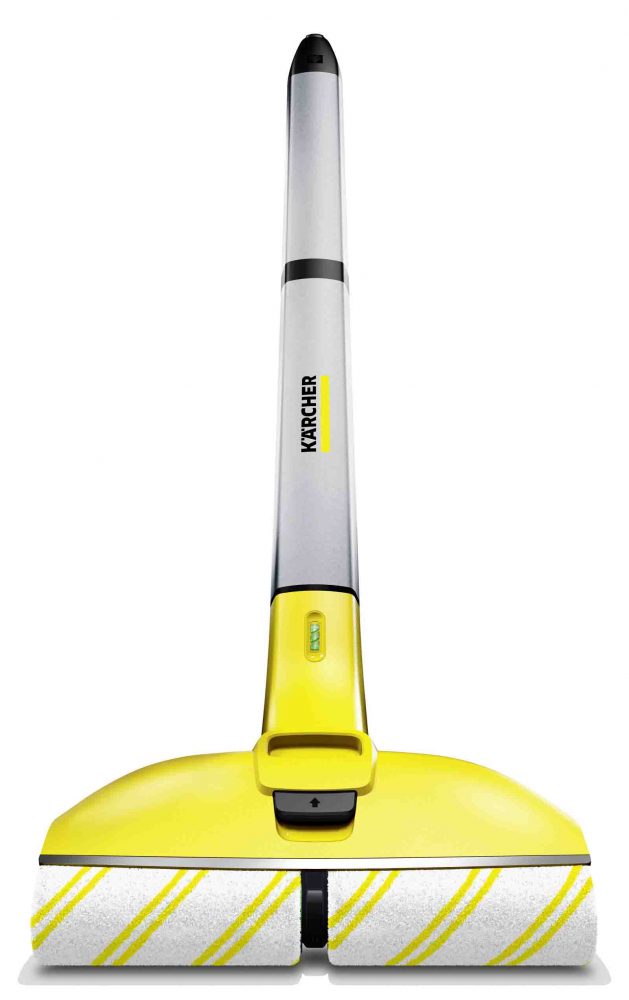 Where to Buy the Karcher FC3 Cordless Hard Floor Cleaner
The Karcher FC3 Cordless Hard Floor Cleaner provides a whole host of benefits. If you're after a handy device that can clean all sorts of hard floors like tiles, wood, Karndean, laminate, stone and so much more, then this is for you. You can buy the Karcher FC3 Cordless Hard Floor Cleaner online, or head into your local Harvey Norman store today, where our friendly, expert staff can help with any queries you have.
Tried & Tested Product Reviews
You can find out what other products we've been testing out lately by simply clicking here!