If you've yet to receive your VIP invitation to the 55th Annual TV Week Logie Awards (it was probably lost in the mail, right?), don't fret. We're here to help you stage the ultimate Logies experience in your very own home.
It's Australian television's night of nights, where the brightest stars of our "tele-verse" shimmer and shine in their designer outfits. So, on the evening of Sunday 7th April 2013, gather your friends for a Logies party in your living room.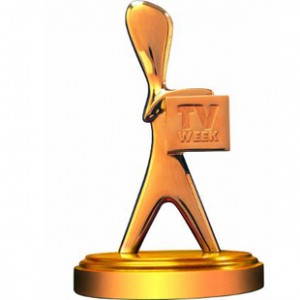 Perhaps the most important accessory for your viewing pleasure is the TV itself. Watch the home-grown and international celebrities strut their stuff — on the red carpet and centre stage — in full high definition. Today's screen sizes range up to a mammoth 84 inches, so it'll feel like you're front and centre in the Crown Towers' Palladium Ballroom. With world-class performers Birdy, Bruno Mars and Michael Buble belting out tunes on the night, a home theatre system with surround sound gives you that full concert experience. And in the extreme case you can't watch the ceremony live — perish the thought, darling! — record all the glitz and glamour on a PVR.
You can be sure social media will be abuzz with Logies fever – "Sweetie, did you see what Kerrie-Anne was wearing? OMG!" Have your laptop, iPad or smartphone at the ready for those Facebook and Twitter updates.
The night is as long as it is fabulous, so you'll need to stay well hydrated throughout proceedings. In the spirit of such a glamorous event, keep the champers chilled in a bar fridge or wine cabinet and raise your glass to toast all the night's winners – cheers! And you can always fire up the coffee machine for a caffeine-fuelled pick-me-up to maintain consciousness through those drawn-out acceptance speeches later in the show.
You'll be amongst the winners and grinners on the night when you shop at Harvey Norman – "And the Gold Logie goes to… YOU!"