If you're anything like me, you'll have a few items of clothing that you absolutely love but are almost too afraid to wear. Your finest suit. That dress you adore. Maybe it's that cosy woollen jumper or cashmere sweater. It could that bejewelled top that's an absolute stunner in summer. Whatever the garment, the reason you're not wearing it as often as you'd like is because of how difficult it seems to clean those delicate items.
We don't always have the time or the inclination to hand-wash all those special items, and putting them in the washing machine has always been considered a recipe for disaster. And who has the time to make frequent trips to the dry cleaners? Life is too busy already!
Good news, Fashionistas! Now you can wear your favourites as often as you like thanks to the latest garment care innovations available in the best front load washing machines and clothes dryers at Harvey Norman. Whether it's looking after your woollens, dealing with your delicates or refreshing your finery to save on professional cleaning costs, your laundry life just got a whole lot easier.
Washing Woollens Made Easy
Have you ever tried washing a favourite woollen jumper in your machine only to have it emerge misshapen? One sleeve hanging loose and noticeably longer than the other? Maybe it came out two sizes smaller than it was when you put it in? It's past experiences like this that lead to spending large amounts of time hand-washing our precious woollen items. But no more! Now you can safely wash your delicate woollen and 'hand wash only' items of clothing in your own machine thanks to the latest technology – safe in the knowledge that your garments will retain their original shape, texture and quality for years to come. Simply look for a front load machine with a wool care programme or one certified by the Woolmark Company. This means it will provide premium performance when it comes to woollens, with specially-designed wash programmes that preserve the integrity of the knit.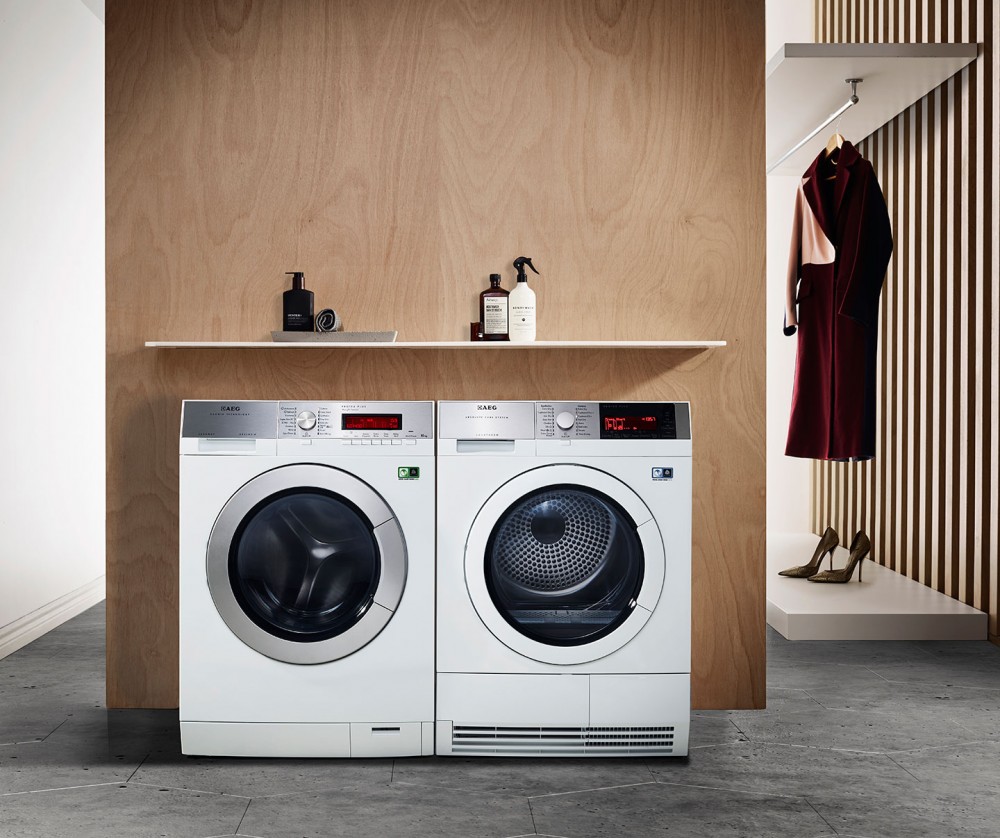 Take the AEG Series 8 ProTex 10kg Front Load Washing Machine for example. Its wool care programme includes a cool down at the end of the wash phase that prevents your clothing from getting chill shock when the cold rinse begins, thus almost eliminating the chances of any shrinkage occurring.
Want to dry your woollens without the worry? The Ariston Aqualtis 8kg Condenser Dryer boast 16 drying programmes, including specialised options for woollens and other items like delicates, cotton and activewear so you can rest assured that your garments will be looked after.
Get the Professional-Clean Feel at Home
As we've already noted, cleaning and maintenance of our delicate garments has always been a bit of a hassle. Whether it's your little black dress, the suit that's guaranteed to impress, or the kids' blazers for school, we've all felt the panic that comes from needing to run off to the cleaners to get something ready for a big occasion. Maybe you try to squeeze in a quick trip to pick up those items during your lunchbreak, or in-between picking the kids up from school and taking them to soccer practise. Either way, it can be an inconvenience and cost that you'd rather live without. Now you can prolong the time between dry cleans by refreshing your clothes at home, saving you time and cutting-down those cleaning bills at the same time. Simply choose a washing machine with a refresh cycle. Believe me – this is one feature that will come in handy!
The ProSteam technology in the AEG front loader can refresh your clothes, giving them that dry-cleaned feeling.
Here's how a refresh cycle works: a small amount of water is filled into the tub to just cover the heating element. The water is heated and the vapour produced penetrates fabrics easily and quickly, with your garments becoming more flexible so that the fibres relax and creases are removed. The vapour also absorbs the odours from garments you've already worn, leaving them refreshed and ready to wear again with pride.
The Electrolux 10kg King-Size Front Load Washing Machine is one of the best front loaders in the business and features a 21-minute refresh program that will have those tired-looking clothes coming back to life in less time than it takes to watch the news. This way you can wear your favourites more often, and cut down trips to the dry cleaners from once a week to every few weeks instead.
Anti-Allergy Awesomeness
If you're an allergy sufferer, doing the laundry can take on an extra degree of importance. Not only do you want your clothes to be as clean as can be, you also need to ensure that those environmental factors that trigger your allergy have been removed from the equation. Forget those complicated wash routines of the past, now you can throw it all in the machine and get the results you desire. The Ariston Aqualtis 10kg King Size Front Load Washing Machine has become a favourite choice amongst allergy sufferers thanks to a specialised cycle that ensures any fibres and particles that may cause irritation are removed so you can wear your favourites and feel fantastic at the same time. The additional Steam Hygiene cycle helps eliminate any nasties while making your garments look as good as new without any damage to the fabrics.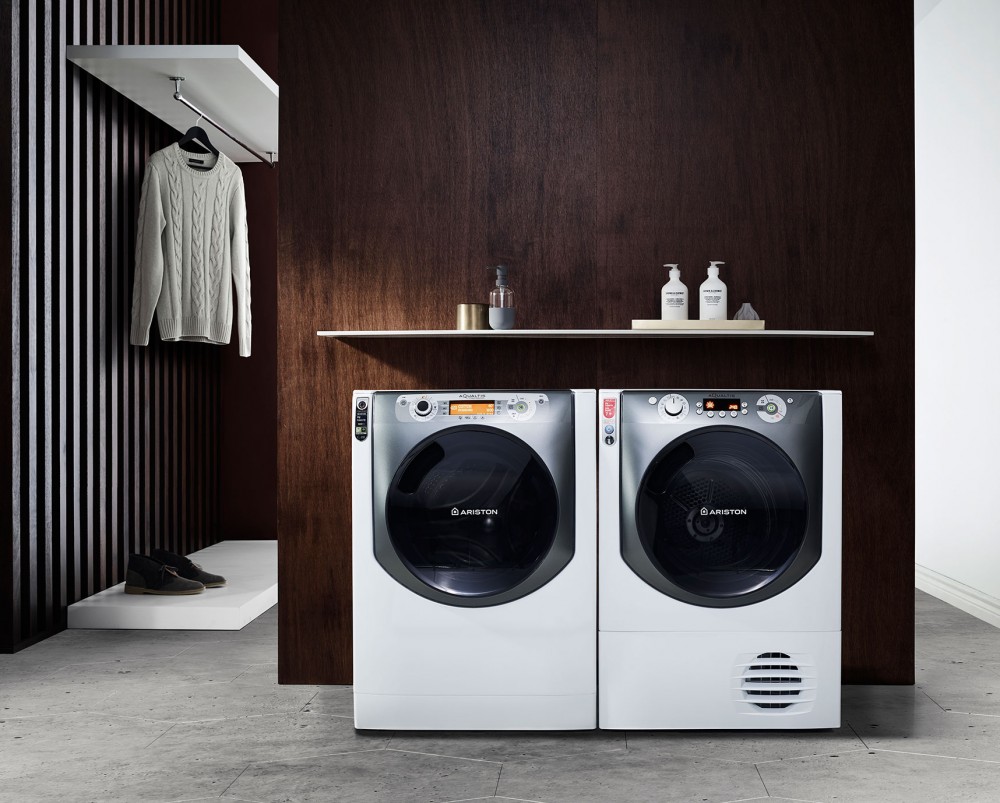 A Smarter Way To Dry
Have you ever tried drying your delicates in the machine and then instantly regretted it once you saw the results? Whether it was a cashmere sweater or something with a satin touch, the dryer used to be the death of such treasured items. Fortunately dryer technology has come a long way since those dark days.
A heat pump system recycles the heat the machine produces while drying and recycles it back into the process, making it super energy efficient (which cuts down on the running costs significantly) while also eliminating the need for venting and needing to keep the laundry door open to prevent lint build up. A heat pump dryer can be used at lower temperatures as well, so it's much gentler on your clothes. These machines are incredibly energy efficient, with many models available that boast a 6-star energy rating and use 48% less energy than standard tumble dryers.
Need more good news? The Electrolux 8kg Ultimate Care Heat Pump Dryer has humidity sensors that are activated throughout the drying cycle to ensure your delicates are dried with precision and the utmost care. It's like having a helper in the machine that monitors the heat and turns it off as soon as your clothes are dry. No more shrinkage!
Likewise, the AEG 8kg Heat Pump Condenser Dryer takes loving care of your delicates thanks to its Woolmark Blue certification. This ensures that your treasured hand-wash only woollen garments can be gently tumble dried and will retain their integrity and shape. The OptiSense technology in this sleek machine monitors the drying temperature and duration to maintain the best conditions.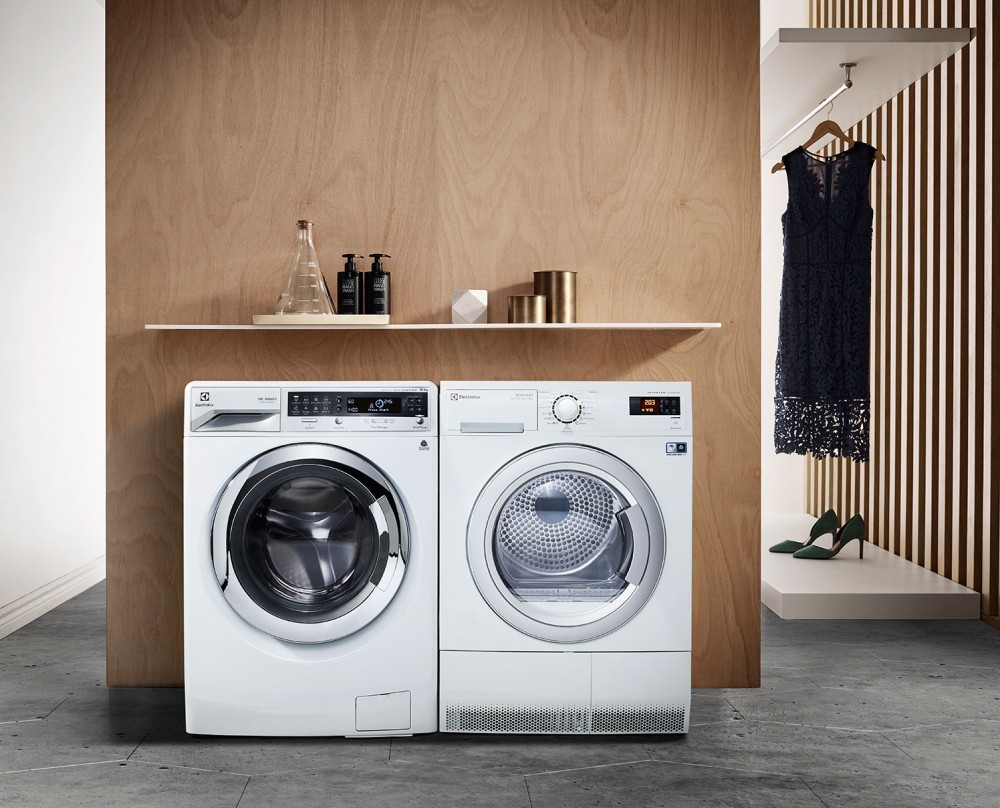 Get the Care You Deserve
If all of the above sounds like the kind of care your want for your clothing, then it's time to get down to your local Harvey Norman store where you can talk to the experts. They'll help you find a machine that's right for your needs. You can also check out the range of new clothes dryers and washing machines online and find out more about the latest innovations that will change the way you look at your laundry.