Harvey Norman is proud to announce the winners of the Shine Awards 2017 – awards that celebrate the women of rural and regional Australia who are making a huge difference to their communities and are leading the charge to deliver economic and social progress.
Katie Page, Harvey Norman CEO, has been backing the Shine Awards from their inception. "To every woman nominated for the Shine Awards – congratulations. You are our motivation. To everyone who nominated a woman for the Shine Awards – thank you," she said.
"The Shine Awards are brilliant. We have the opportunity to showcase the talent, contribution and innovative energy of the women of rural Australia.​ The awards provide the platform to recognise these incredible women and are a call to action – to participate, to inform and to prompt the question – what next?"
"Harvey Norman is part of the fabric of hundreds of rural and regional communities. We witness first-hand the sophisticated business and social endeavours that are flourishing in our country towns. The description of so many of the Shine Award nominees includes the words pioneer, inspiration and founder. We know what these women have achieved and are continuing to achieve. They are remarkable."
"Harvey Norman is so proud to join with The Weekly Times in presenting the inaugural Shine Awards. We look forward to assisting the winners to build on their area of expertise and industry – to benefit their community and inspire others to make a difference."
The winners of each of the six categories were awarded a $2,500 gift voucher from Harvey Norman. From these six women, the overall winner of the Shine Award for 2017 was chosen, and was presented with a further $5,000 gift voucher.
Overall Winner: Meggs Hannes
Courage Award: Meggs Hannes
Belief Award: Sally Ruljancich and Amelia Bright
Dedication Award: Sara Renwick-Lau
Grace Award: Kirsten and Felicity Jones
Passion Award: Trish Ryan
Spirit Award: Sue Francis
Below is a short insight into the story of each of the winners.
Courage Award
The Courage Award was created to recognise women who have spoken out, refused to give up, and found success against the odds, whether in their own business or community, providing inspiration to others.
Winner: Meggs Hannes, Lancefield, Victoria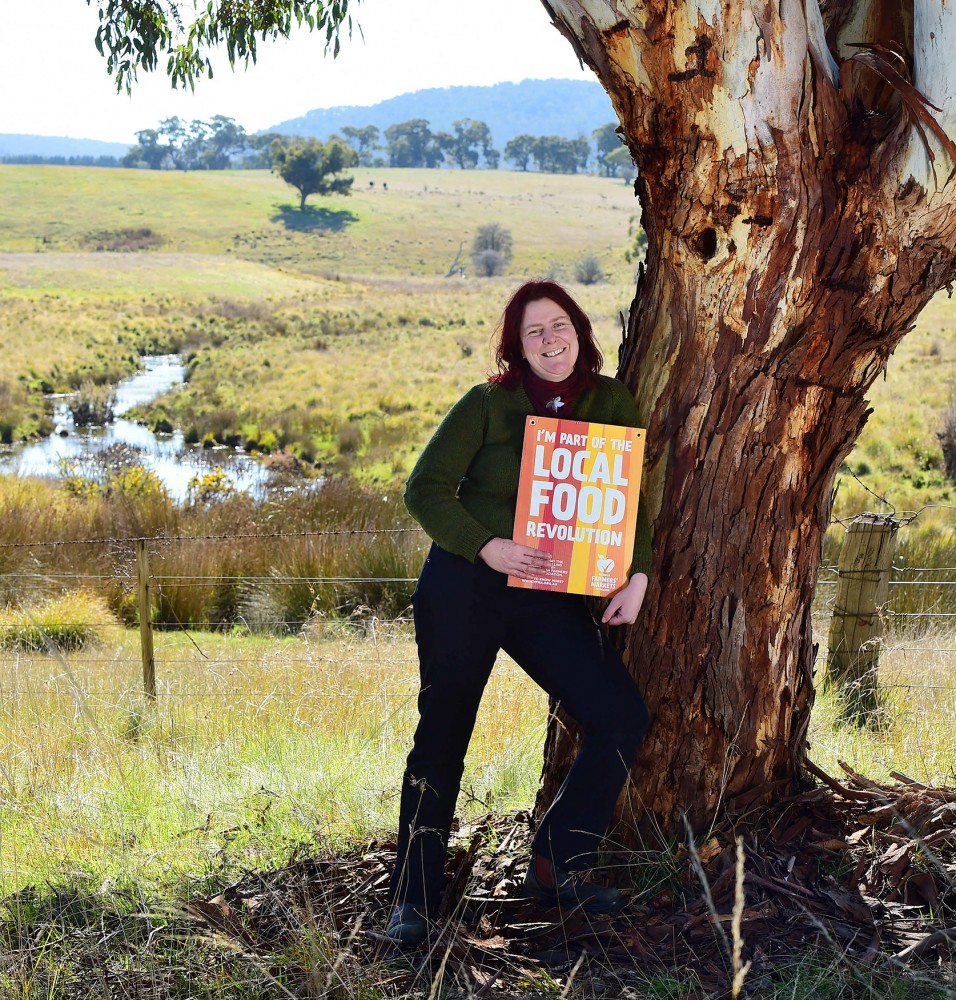 Meggs Hannes is a pioneer of the farmers' market movement in Central Victoria, having established what is seen as the most successful network of farmers' markets in the state.
Meggs has overcome adversity, having suffered burglary and assault two years ago, followed by the death of her husband, Michael, in December last year, and the death of her mother six months later. She continues to manage the Lancefield Farmers' Market and look after her four-year-old daughter, Merry.
Starting with the Lancefield and District Farmers' Market in 2003, her success led to being approached by similarly-minded communities in Kyneton and Riddells Creek to help them start their own markets. Meggs not only advised on how to set them up, but helped manage them, becoming known as "a visionary for regional Victoria" in the process.
You can read more about Meggs' story here on our blog.
Belief Award
 The Belief Award was created to recognise women who have a vision to change or enhance the world around them for the benefit of others.
 Winners: Sally Ruljancich and Amelia Bright, Prom Coast Food Collective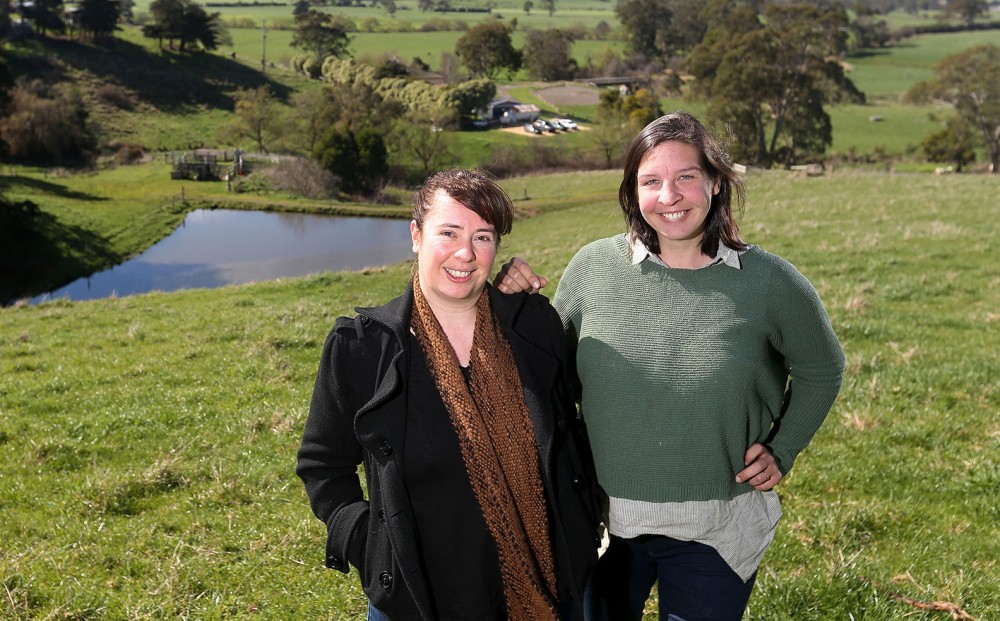 Sally Ruljancich and Amelia Bright both have small-acreage farms in South Gippsland. Sally raises cattle and lamb, while Amelia raises pigs.
They jointly launched the Prom Coast Food Collective – a unique model of selling local produce directly to consumers with pre-orders online. Volunteering their time and energy, they work to help others in the farming industry set their own prices both to ensure value for producers and to make their local food economies more viable in the future.
Their model currently has 24 small-scale farming families selling their produce in advance through the Prom Coast Food Collective online shop. Only what has been ordered gets produced, ensuring there is no wastage or leftover stock. Together, the 24 producers offer red meat, poultry, vegies, cheese, milk, yogurt, butter, jams, breads, olive oil, eggs, wine, and even cleaning products and soap – with sales increasing each month since the launch in April 2017.
Dedication Award
The Dedication Award was created to recognise women who have shown long-term commitment to their industry, project or community, who have worked tirelessly to contribute to the broader society.
Winner: Sara Renwick-Lau, Mallacoota, Victoria.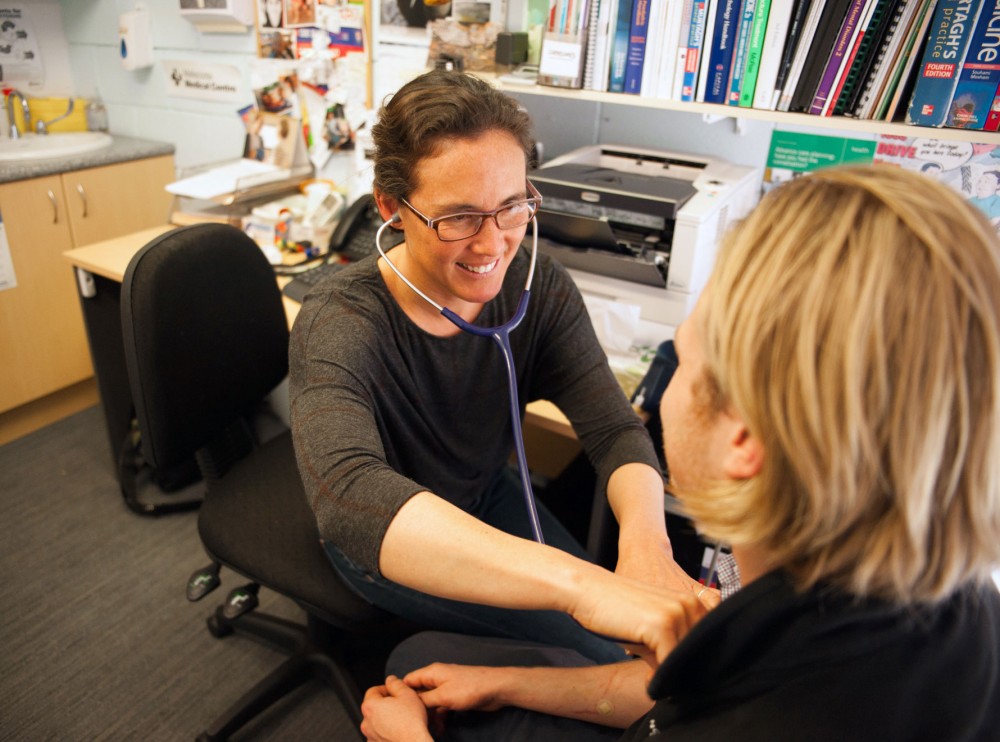 Sara graduated in medicine in 2001 and worked in remote areas of the Northern Territory for seven years before moving to the remote East Gippsland town of Mallacoota a decade ago, where she soon became the sole medical practitioner operating the medical centre.
With a population of 1000 people, and the nearest hospital over two hours away, a crisis arose 12 months ago when the facility was on the verge of having to close. Over-worked and unable to afford the costs of running a medical clinic single-handedly, Sara engaged her local community to see what could be done.
Mallacoota had been raising funds to build an aged care facility, but agreed that a rejuvenation of the medical centre was more important. Subsequently, $800,000 in funds were donated to buy the medical centre and its land, while another $300,000 has been raised and matched by the Federal Government to build a new medical centre on the land. Sara is overseeing the construction and hopes the investment will attract new doctors to the town.
Grace Award
The Grace Award was created to recognise women who quietly get things done, showing great poise and composure.
Winners: Kirsten and Felicity Jones, Mirboo, Victoria.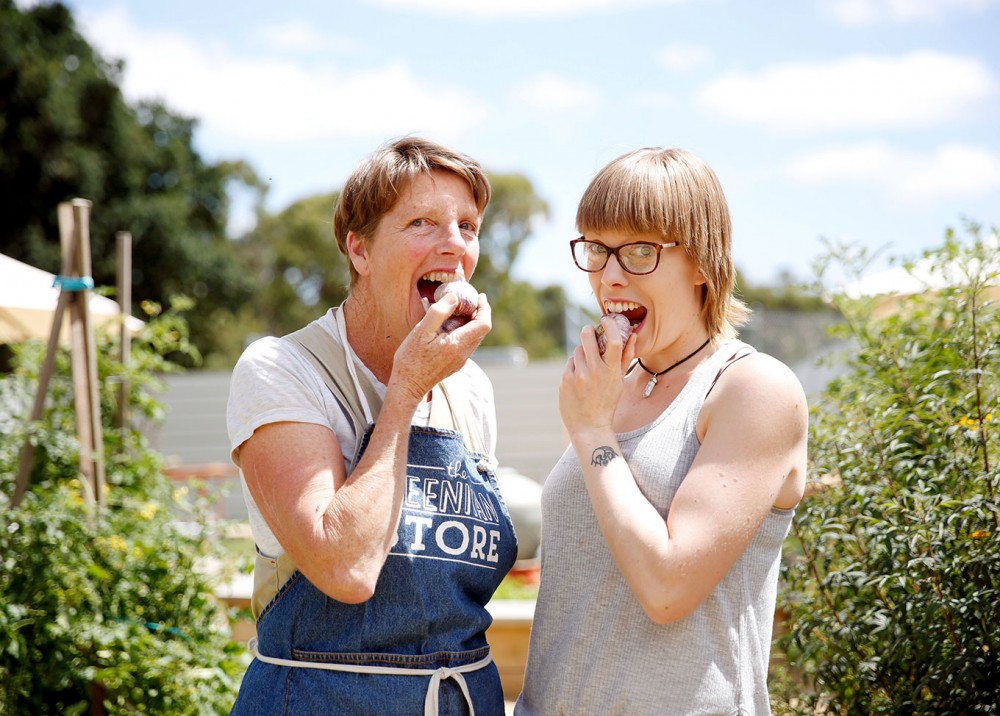 Kirsten Jones and her daughter Felicity organised the Meeniyan Garlic Festival earlier this year with husband and father David. It was the first festival solely showcasing garlic in Victoria. The family started growing garlic at Mirboo in Gippsland six years ago and believe garlic has grown in popularity because it is an interesting crop to grow with a reasonable return on investment.
Kirsten and Felicity organised 60 garlic-related stalls for the festival, including producers, cooking classes and new garlic products (including garlic beer, scones and ice cream) all to promote Australian garlic products with the hope Australia will consume more local garlic rather than the imported variety. By raising awareness of Meeniyan and their crops, they hope that more people will come down to visit and create more business and work in the region.
With the number of garlic growers in South Gippsland and across Australia increasing dramatically, it's the ideal time to put garlic in the spotlight. The mother and daughter duo are also leading innovation with their crops by growing different types of garlic that can be harvested during winter, meaning they can supply the Australian market all year round.
Passion Award
The Passion Award was created to recognise women who are real stars in their field – armed with natural talents and determination, they have achieved much in their community or place of work.
Winner: Trish Ryan, Bowna, NSW.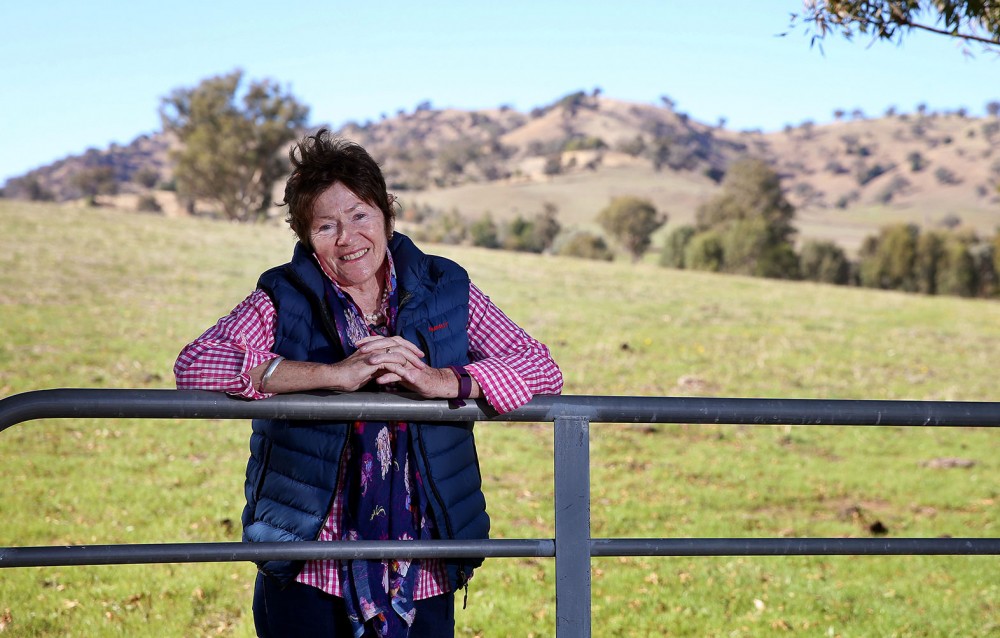 Trish Ryan founded Meg's Children in 2005 with the help of 15 of her neighbours from Bowna, north of Albury in NSW. This charity supports abandoned children in Nepal – providing guardianship, safety, shelter, nutrition and education for children who have experience poverty on an unimaginable scale.
The charity is named after Trish's daughter, who died in 2003. Trish volunteered at a Nepalese orphanage after her daughter's death and the poor conditions there sparked her vision. Trish and her committee organised for the 26 children who Trish met while volunteering to come under the charity's guardianship. Six children from this program are now attending university.
In March 2017 they raised $57,000 through an auction to pay for education, food, accommodation and an outreach program for women living in poverty. They also support a second children's home operating from Siddhi Memorial Hospital in the city of Bhaktapur, near Kathmandu.
Spirit Award
The Spirit Award was created to recognise women who make a difference in their communities by just being who they are, letting their personality shine through.
Winner: Sue Francis, Dorrigo, NSW.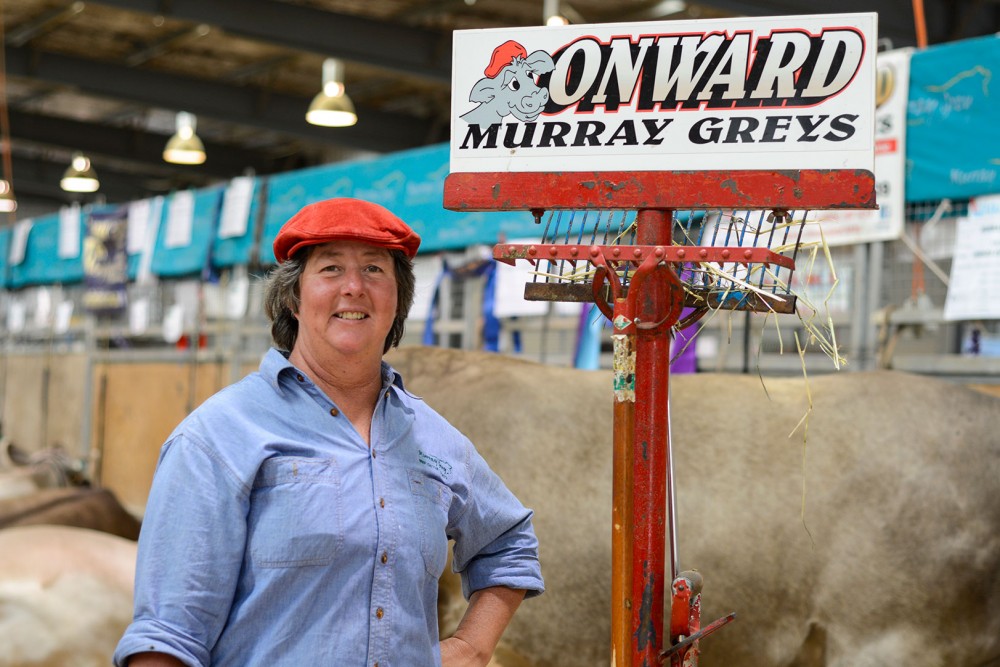 Sue Francis runs a stud farm, Onwards Murray Greys, on her property situated outside of Dorrigo, west of Coffs Harbour in NSW. Seven years ago, Sue started a Facebook page to promote her stud farm, but after seeing the animosity towards farmers in the online community and lack of information reflecting the reality of livestock production she changed the focus of her own page.
With nearly 5000 followers, Sue uses her social media platform to tell the true story of beef production in Australia. Sue wants people to have access to the realities of farm life, providing an honest look into what happens on a farm.
Utilising pictures and stories from her own property – including pictures of cows calving in the paddock, vets performing caesareans in a crush and even the butchering process – Sue provides well-written explanations and commentary about the day-to-day running of a cattle farm, with an open invitation for healthy debate about animal welfare.
By celebrating the achievements of these women and sharing their stories, we hope to inspire others to innovate, get involved and attract greater investment in these vital Australian communities and industries.
If you'd like to find out more about the Shine Awards 2017, and read more stories about women making a difference in rural Australia, simply head on over to The Weekly Times website.