"I grew up in a small town, in Broken Hill in far western New South Wales. When I was a kid, going to university kind of never really came across my mind. I was in year nine when I got a call to come to a meeting with these two people from an organisation called AIME… Throughout the process of AIME my attitude changed – not only in the classroom, but also about my future….I'm a second year now at uni… It's not something I ever imagined in my wildest dreams… (AIME's) not someone trying to tell us what to do. It's about giving us self determination and hope." – Indigenous student Alicia Johnson talking to ABC's Australian Story about being part of the AIME (Australian Indigenous Mentoring Experience) program.
What is AIME?
AIME (Australian Indigenous Mentoring Experience) provides a structured educational program for Indigenous kids to access throughout their high school experience. Students completing the program are proven to finish school and transition through to university, training and employment at the same rate as every Australian child – effectively closing the gap in educational outcomes.
The program involves Indigenous high school students linking up with university students who act as mentors. Through these relationships, the high school students will obtain the skills, opportunities, belief and confidence to achieve their goals and dreams.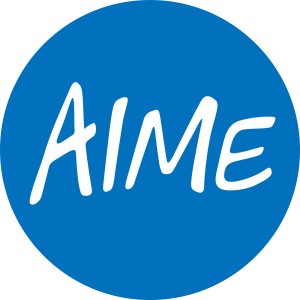 The Story of AIME – A New Way Forward for Indigenous Education
AIME was established in 2005 by Jack Manning-Bancroft, a then 19 year old Indigenous student from Sydney University. Jack wanted to help disadvantage Indigenous kids by giving them the same opportunities as all other Australians.
AIME first started with 25 Indigenous high school students from Alexandria Park Community School in Redfern, Sydney, and 25 volunteer university student mentors. Over the last ten years, since the successes of that initial programme, AIME has grown from strength to strength. In 2014, AIME connected approximately 3500 Indigenous high school students with 1250 mentors in 29 locations right across Australia.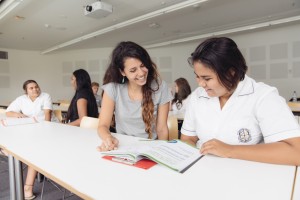 Yanis Bates, currently working as AIME's National Operations Manager, previously volunteered as a mentor during his days at Macquarie University. We asked Yanis for his thoughts as to why AIME has managed to connect so effectively with Indigenous students:
"AIME connects so well with Aboriginal and Torres Strait Islander students for a number of reasons. Firstly AIME is an Aboriginal owned and operated organisation and this fact helps to build trust and relatability with our young people. Secondly AIME is a very youthful organisation that connects young people (Indigenous high school students) with other young people (University students) in a dynamic and engaging educational environment. Finally AIME gets results. Through the meticulous collection of data AIME can show students that the program works for them and if they step up and commit to the program then they will reap the rewards."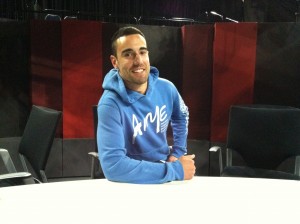 Yanis Bates, AIME's National Operations Manager
The Success of AIME – Creating Great Opportunities for Indigenous High School Students 
In 2013, AIME students had a Year 9 to university progression rate of 20.4%, which was five times the national Indigenous average of 4.1% and moving towards the national non-Indigenous average of 37.4%. The important role that AIME has to play is underpinned by the fact that 77% of AIME students attend schools that are classified as below average by the Index of Community Socio-Educational Advantage.
By improving lives, AIME benefits Australia as a whole. It was found by an independent economic evaluation conducted by KPMG that in 2012 AIME contributed $38 million to the Australian economy. This meant that for each dollar spent on AIME, $7 in benefits had been generated.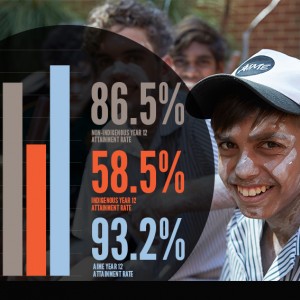 The Future of AIME – A Bright Hope for Indigenous Australia
Talking to Yanis about the legacy he hopes AIME leaves, you understand just how truly important an organisation it is:
"I see our legacy in every student that completes year 12, every student that is placed at university, in every student that travels through our programme and then becomes a mentor when they are at university. Ultimately our legacy will be defined when organisations like AIME are no longer needed, when we effectively work ourselves out of a job."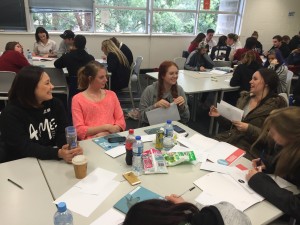 Looking towards the future, by 2018 AIME expects to engage 10,000 Indigenous students and 3,000 university mentors across Australia. They aspire to see AIME students completing high school at the same rate as all other Australian students, with 100% of those that complete year 12 going on to enter further education, training or employment.
To achieve these goals and help create a thriving, egalitarian Australia, AIME, as a not-for-profit organisation, needs the continued support of all those who have made the journey possible so far.
"AIME is very lucky to have a youthful, energetic and extremely committed team of individuals who are all bound together with the very clear purpose of seeing Indigenous high school students finishing school and transitioning to university/employment at the same rate as every Australian child.
Running parallel with the people that work at AIME are the people and organisations that walk with us and support the work we do. Universities and corporate partners, like Harvey Norman, literally make the work we do possible." –Yanis Bates.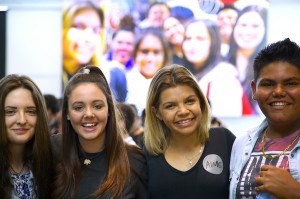 Harvey Norman and AIME – Assisting Indigenous Students
Harvey Norman is extremely proud to have entered into a partnership with AIME. In 2012, Harvey Norman launched our inaugural Reconciliation Action Plan (RAP), administered by Reconciliation Australia. The ambition of the RAP is to build strong relationships between Aboriginal and Torres Strait Islander people and all other Australians. With all the amazing work that they're doing to achieve these ambitions, AIME continues to be a perfect partner for Harvey Norman.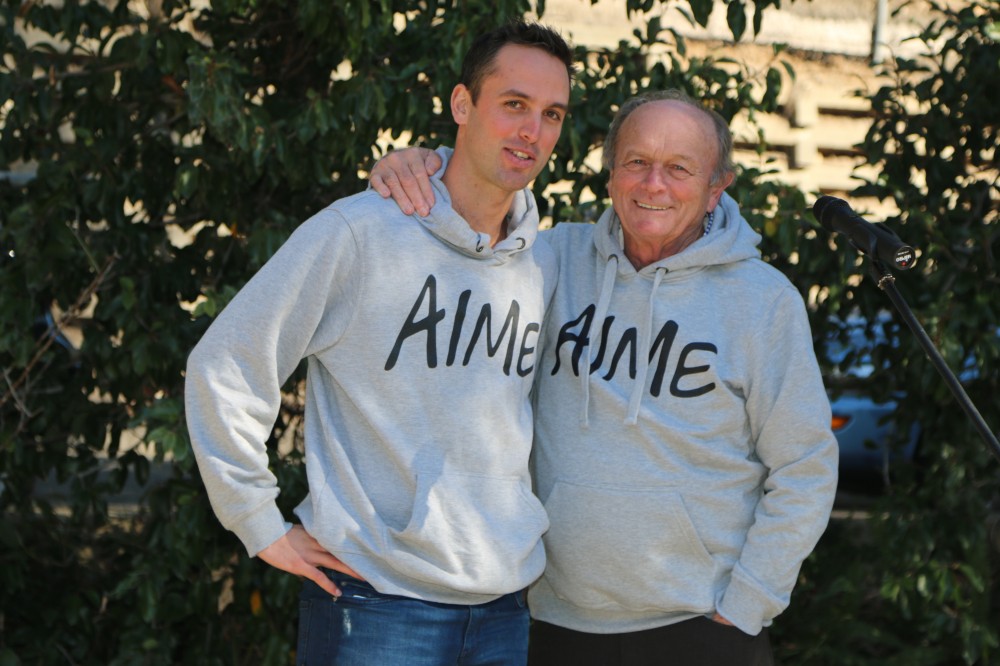 How You Can Help AIME – Support Indigenous Kids
You can help support the fantastic work that AIME does by donating online at AIMEmentoring.com. 
Plus, just in time for AIME's National Hoodie Day coming up on July 10th, you can also contribute by heading to the AIME Shop where you'll find prints, t-shirts and hoodies ready to purchase!