Our regional communities are sophisticated economies – they are the beating heart of our nation and centres of entrepreneurial endeavour. Whether it's their spirit of community, can-do attitude or practicality to dispense with outdated conventions, the women of rural and regional Australia are leading the charge to deliver economic and social progress.
For 35 years, Harvey Norman franchisees have not only lived in the communities they work in, they've taken an active part in fostering the spirit of those communities. It's this deeply-felt commitment that has led Harvey Norman to team up with The Weekly Times (Australia's most comprehensive rural news service) to create the Shine Awards as a way to recognise and celebrate the women who are making a difference in rural and regional communities. These women – whether as individuals or as members of dynamic and commercially-minded networks such as the Country Women's Association – are innovators leading the way in design, marketing, communication, health, education, and the production of food, minerals and textiles.
Though these women do not naturally seek the spotlight, by celebrating their achievements and sharing their stories, we can help inspire others to innovate, get involved and attract greater investment in these vital Australian communities and industries.
With nominations now closed, winners of the six categories – Passion, Belief, Grace, Spirit, Dedication and Courage – will be announced on November 22nd. The winner of each category will be awarded a $2,500 gift voucher from Harvey Norman. From these six women an overall winner of the Shine Award for 2017 will be chosen, who will then be awarded a further $5,000 gift voucher.
To celebrate the inaugural year of this great initiative we're shining a light on a few of the rural women who have been nominated for their contribution to their community.
Meggs Hannes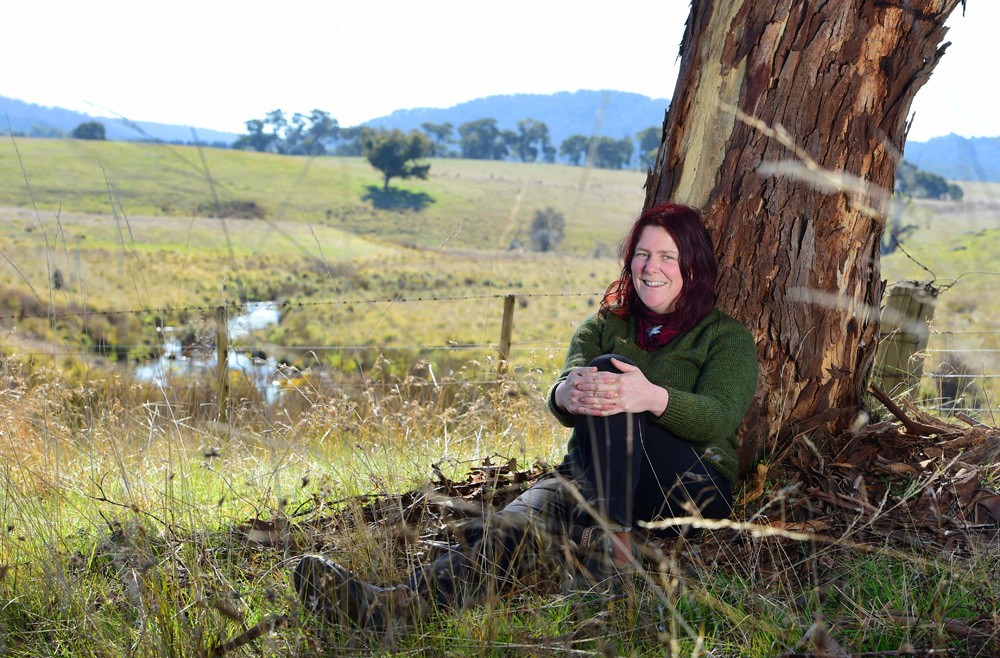 Back in 2003, Meggs Hannes set up what has become Victoria's most successful network of farmers' markets. Described by Miranda Sharp – founder and director of the Melbourne Farmers Markets – as a 'visionary for regional Victoria', Meggs is characteristically modest about her own achievements, and was completely surprised when she found out she had been nominated for the Shine Awards by a colleague.
"When we started the Lancefield Markets in 2003 we had 23 stalls, and it's always been about providing an authentic farmer's market experience. The quality of service we provide to our producers is our primary focus," she said.
"You'll find fresh fruits, vegetables, pasture-raised free range meat and eggs as well as cheeses from local cheesemakers, honey, artisan bread, local wine and even wool! We are able to attract a whole variety of customers, including tourists – anyone who loves quality produce and good, fresh ingredients."
As a young woman, Meggs was shy and lacked confidence. It was through doing the McIvor Farm Foods Self Expression & Leadership course as part of Landmarks Education in Melbourne that she gained the confidence she needed to set up her first farmers market.
"Through this programme I was taught that you should become the person you want to be through the eyes of your community. I strongly believe in this philosophy, and feel that you can gain more by providing service to others," she said.
Meggs believes the Shine Awards are a great way to highlight the work being done by women in rural communities – especially the agriculture and farming industry, where women represent 40% of the workforce.
"It's so important to highlight the success stories and show young women that they have a chance of succeeding in this field. It may give young girls an opportunity they weren't even aware of, encouraging them to get out there on the land – whether it's working on their own farm, leasing land or learning new skills on someone else's farm," she said.
Rebecca Dunlop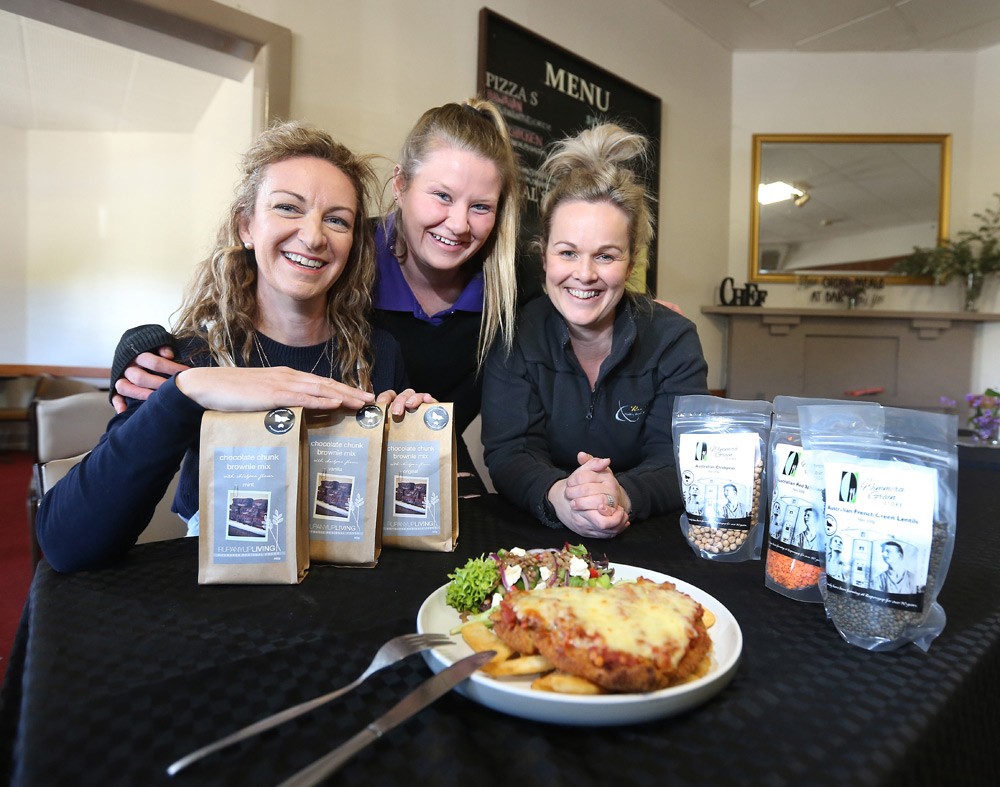 A personal trainer by trade, Rebecca Dunlop wanted to do something to promote health and wellness in her local community in Rupanyup, near Horsham in western Victoria. "We are small town by number, but big in spirit. We are tight-knit and we support each other in any way possible," said Rebecca.
As part of her plan, Rebecca had an idea to promote the locally-grown pulses.
"Our region of Yarriambiack is one of the largest growers of pulses, including lentils and chickpeas," she said. With such products being grown in the local areas, it seemed like an opportunity was being missed by not promoting them locally.
"If you look at something like wine, people live and breathe what they produce and we wanted to do that for our region and put ourselves on the map with our pulses – especially since it's not something that can be grown in all areas of Australia."
Rebecca then got in touch with others in the local business community to put her plan into action.
"I reached out to Hope, who runs the local pub, to have a pulse-inspired night and serve a dish with chickpeas in it. We went with Claire's brownie recipe that has chickpeas in it. There was such a great response from everyone – so much so that Hope has added a number of dishes that feature pulses to the menu permanently."
Rebecca had no idea that she had been nominated, but was absolutely chuffed when she found out.
"We're in a day and age where equal opportunity for women is more readily available and it's important for rural women to know that they can get a fair go, and take advantage of similar business opportunities in the rural community as those living in the city."
Clare Modra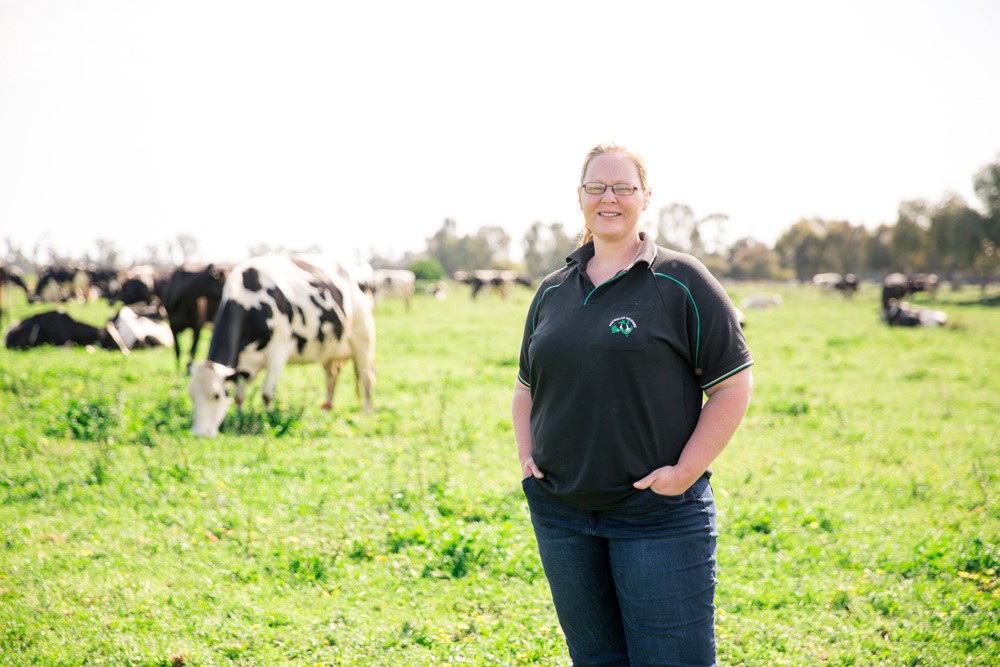 Having grown up in the dairy farming industry, Clare Modra now owns her own herd of Holstein dairy cattle and is a co-founder of the Victorian Winter Fair Competition – held annually in Bendigo to showcase the industry's best autumn-calved Holsteins and now in its fourth year. Clare was recently awarded the inaugural Power of Women in Dairy scholarship, and will heading to the USA to attend the World Dairy Expo next year. This represents not only a great learning opportunity, but the chance to establish a greater network to help grow her business.
The love of dairy farming has been passed down from generation to generation in Clare's family, and with her own daughters showing an interest it looks like the tradition may continue.
"Astre has started clipping cows, and Kendall already says she wants to take over the dairy farm," she said in an interview with The Weekly Times recently.
If you'd like to find out more about the Shine Awards 2017, and read more stories about women making a difference in rural Australia, simply head on over to The Weekly Times website.