Harvey Norman is once again proud to be a partner with The Weekly Times (Australia's most comprehensive rural news service) for the Shine Awards 2018.
The Shine Awards were established as a way to recognise and celebrate the women who are making a difference in rural and regional communities. These women – whether as individuals or as members of dynamic and commercially-minded networks such as the Country Women's Association – are innovators leading the way in design, marketing, communication, health, education, and the production of food, minerals and textiles.
Though these women do not naturally seek the spotlight, by celebrating their achievements and sharing their stories, they can help inspire others to innovate, get involved and attract greater investment in vital Australian communities and industries.
In their inaugural year in 2017, the Shine Awards introduced us to an inspirational showcase of women from rural Australia. These exceptional women displayed an extraordinary standard of accomplishment and contribution to their communities – and with the aim of discovering more such stories, this year the Shine Awards have again been calling on nominations for women whose ideas, efforts and commitment to their community are enabling rural Australia to thrive – even in the face of the devastation of drought.
To help shine a light on this great initiative, we're taking a moment to spotlight some of the rural women who have been nominated for their contribution to their community.
Jody Zoch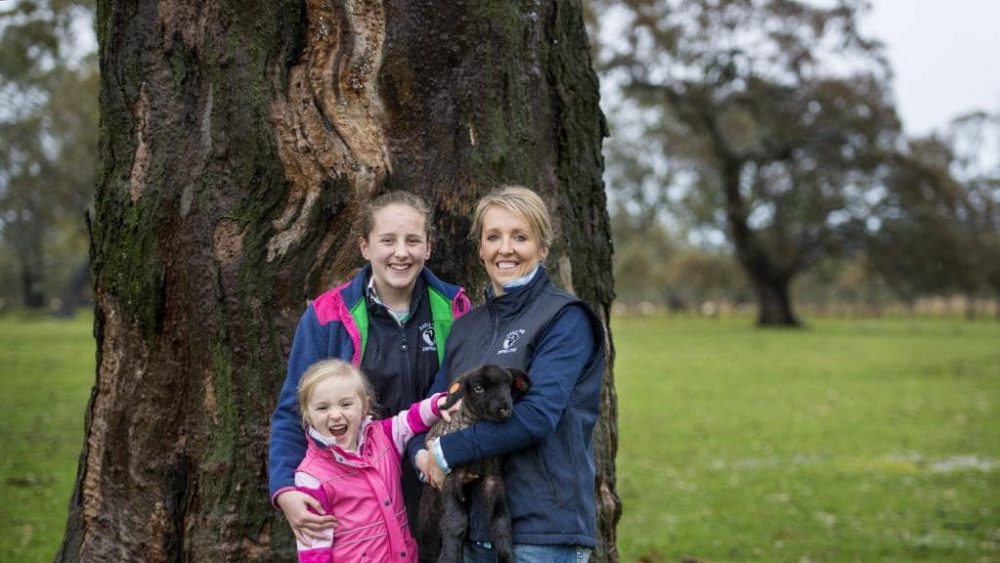 In 2013 Jody Zoch and her partner moved to a 50 hectare property near Kilmore in Victoria and launched Sayla Park Suffolk Stud, named after their daughters, Jayla and Sage. Jody was brand new to farming, having run a hair salon for 18 years before making the switch to sheep breeding.
"I didn't have any idea what I was in for at all. It's my nature to work and jump into something 100 per cent," Jody said to The Weekly Times.
Over the past five years, Jody and Jon have built their numbers to 100 breeding ewes and 50 ewe lambs, and notched up a number of ribbons at shows – including Champion Ram and Ewe Supreme at Sheepvention in 2017.
If that wasn't enough to keep them busy, they also rear about 100 cattle and 200 crossbred sheep across three other properties.
While her partner, Jon Sutherland, works full time as a stock agent, Jody is the glue that holds the operation together – fulfilling her roles as a hardworking farmer and mother, as well as a carer and campaigner.
Jody's mum, Julie, was diagnosed with motor neurone disease in 2009, and gradually lost the ability to walk, speak, swallow and breathe. With Julie's health in decline, Jody moved Julie into their new farm home to care for her.
During this time, Jody started fundraising with her sisters and managed to raise more than $30,000 for MND research. Towards the end of Julie's illness her needs were too acute to be managed at home, but Jody feels that being at home as long as she was improved her quality of life immensely before she passed away last October.
"Mum loved the farm here," Jody said. "It would take her breath away, the sight — it was something that probably made her journey nicer."
Sue Milne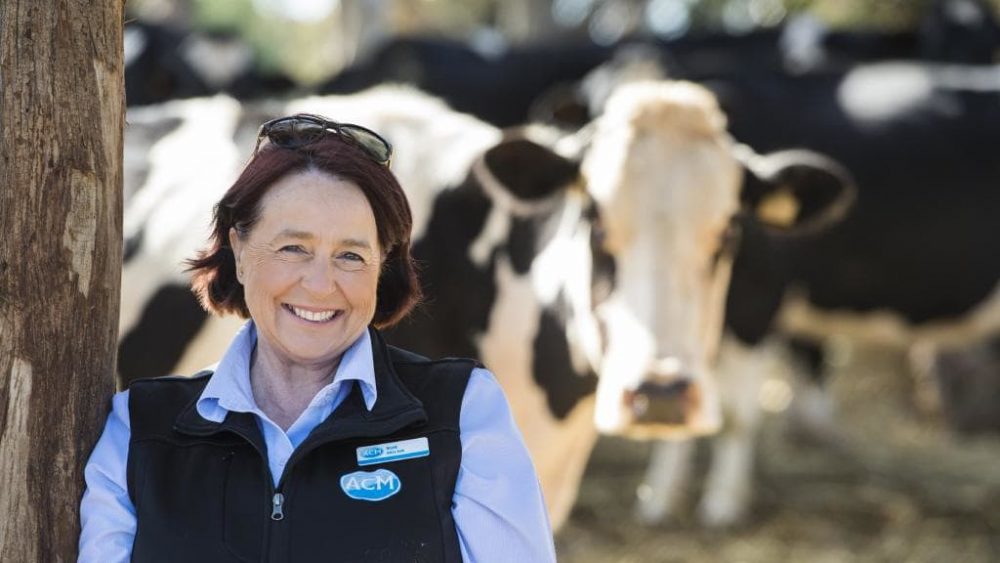 Sue Milne knew she wanted to be a dairy farmer from the age of five.
Sue and her husband, John, moved to northern Victoria in 1993 and in 1995 bought their first farm at Katunga, which they ran for 20 years, collecting awards along the way including The Weekly Times' Farmer of the Year dairy award in 2002.
Sue wasn't satisfied with personal success, however, and was driven to make sure her fellow dairy farmers prospered – so in 1999 Sue stepped into her first training role as co-ordinator of the government-funded Farm-Biz program.
She joined the National Centre for Dairy Education in Shepparton in 2011, where she supported both young people starting out in the industry and experienced producers who needed advice and extension.
Her career at NCDE was punctuated by the millennium drought, where water was being stripped off the farmer's land.
"They had a lot of skills but they didn't know how to implement those skills into another career," she said to The Weekly Times.
Now a field officer for Australian Consolidated Milk, Sue is back working on farms, helping her 64 dairy farmer clients navigate business decisions and manage the challenging dry conditions.
"Engaging farmers at the kitchen table is what I love. Getting people from where they are, finding out where they want to be, and showing them the pathways," she said. "In some small way, I hope I can help farmers be the best they can be in the environment they are in."
Brooke Greig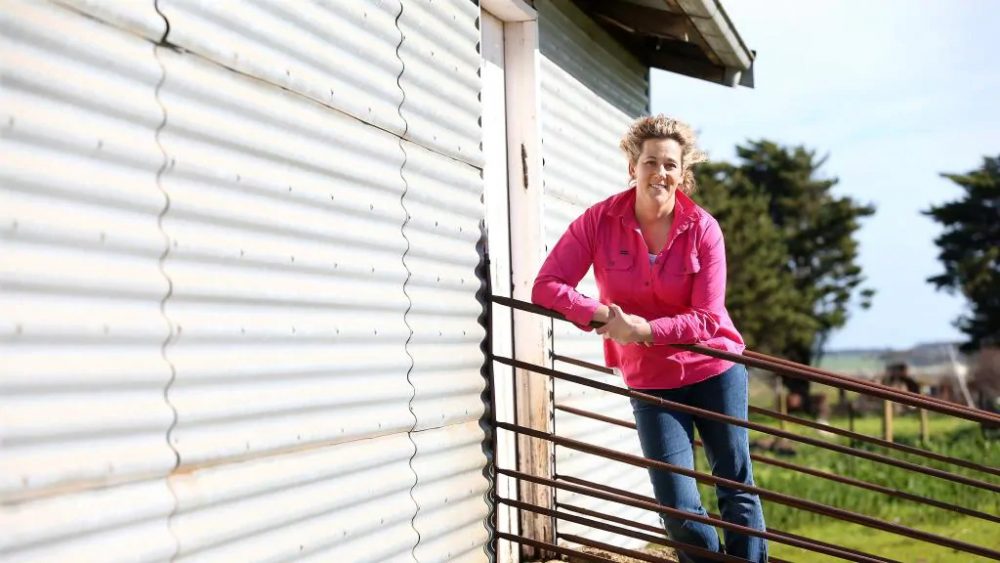 With her husband and son often on the road for weeks at a time as part of the trucking business they run together, Brooke Greig would remain at home on their property at the foot of Mount Elephant in Western Victoria to look after their three young boys – while also managing their 80-head of Angus-cross cattle and a flock of 300 Merino sheep.
Not phased by the task itself, it was the isolation of living on this 160ha property near Derrinallum – more than 40km from the nearest hospital – that made Brooke concerned about what might happen if there was a medical emergency. If she were injured, who would look after the children?
It was the thought of such a scenario that prompted the nurse of 17 years to sign-up as a volunteer ambulance officer – a role which sees Brooke and a team of up to 10 other volunteers step-in as 'first responders' to emergency calls in the Derrinallum and Lismore area, dealing with everything from car crashes to on-farm accidents.
Brooke admits the role can be challenging, particularly working in such an intimate way in the community she lives in.
"You're in a small community and you have to respect that patient's confidentiality. And managing the kids and work can be hard," she told The Weekly Times. "It's a lot of running around. If I get a call-out I call a friend and they help me out, or I work my time around when Grandma is available or Luke is home."
On top of her farming, child-rearing and volunteering duties, Brooke also works as a nurse at Hesse Rural Health in Rokewood. Despite so many demands on her time, Brooke is dedicated to providing this invaluable service for the community, so that local families don't have an agonising wait for an ambulance and can have someone there within 10 minutes if needed.
When initially asked to sign-up, Brooke didn't deliberate. "I have three young boys. If I was in that situation I'd want to know there was an ambulance close by."
Lynda Snowden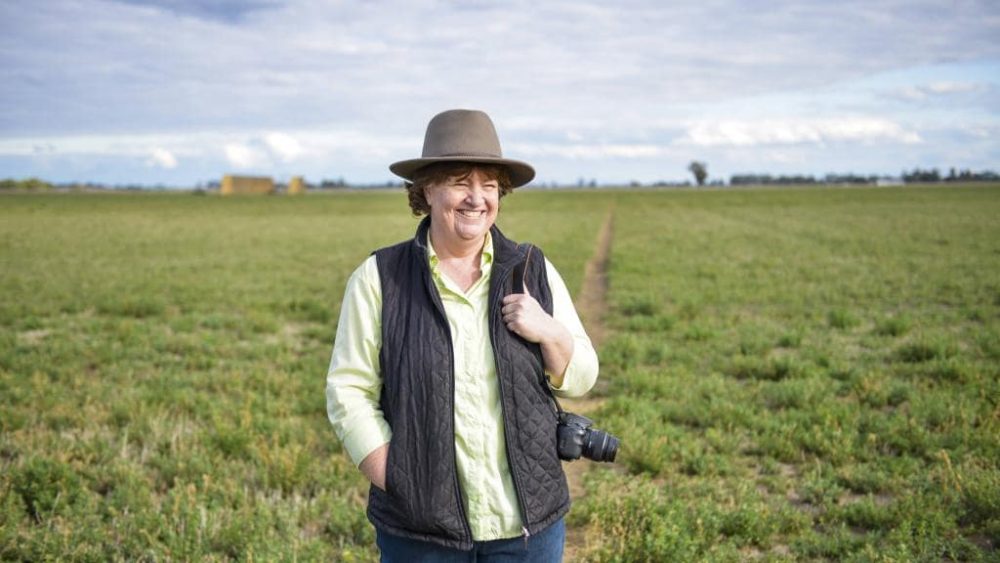 Lynda Snowden knows a thing or two about farm life. Growing up on a dairy farm at Wilton, south of Sydney, after leaving school Lynda started her dairy farm apprenticeship with her parents. After she married, her and her husband, Phil, decided to venture out on their own – buying a small farm north of Tocumwal in the Riverina region of NSW for lucerne hay production. At the time, they couldn't afford to start a dairy farm of their own.
"We were only able to buy that with vendor finance and are forever grateful that when the banks wouldn't back us — we were young and had not much behind us — the vendors of the farm did," she said to The Weekly Times.
Over the years the farm grew to 700ha, and in January 2013 Lynda started a blog called ourfarm-ily.com. What started as a personal photo diary has become a public illustrated essay that tells the story of irrigated farming in the NSW Riverina – sharing the reality of farm life, including its extreme challenges, rewards and beauty.
"It was partly for family and friends who live some distance away, and partly as a daily challenge for myself to see if I could photograph something positive from the farm each day for a year," Lynda said.
Having just come out of a long period of drought, the Murray Darling Basin Plan was getting a lot of media attention. The blog expanded to Facebook in 2015 and to Instagram in 2017, with more than 2000 followers combined. To date, Lynda has posted almost 2000 photos, with a goal to capture something positive each day – a task that has not always been easy to achieve.
"Some days it is hard to see that beauty," Lynda said. "You have to go looking for it. Posting a photo daily has made me stop and appreciate not only my surroundings but what we have, the business that we have built up, the people working around us."
The social media journey has been rewarding as well as educational for Lynda and the broader community, with positive feedback spurring her on to continue this project to keep Australian farmers in the limelight.
If you'd like to find out more about the Shine Awards 2018, and read more stories about women making a difference in rural Australia, simply head on over to The Weekly Times website.
Reporting courtesy of The Weekly Times.