Fun. Inclusive. Dynamic. Exhilarating. Not only is Touch Football an amazing game to watch, it's an even more amazing game to play!
This is why Harvey Norman is so excited to be in partnership with Touch Football since last October, as NRL Touch Football's naming rights sponsor.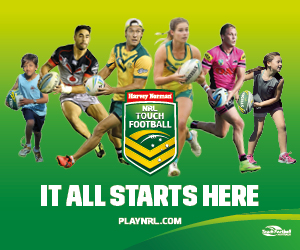 The recent launch of Harvey Norman NRL Touch Football's 'It All Starts Here' campaign – promoting touch football registration right across the country for the upcoming 2015/16 Summer Season – got us thinking. As the naming rights sponsor, we thought that it'd be the perfect time for us to have a look at just what makes Touch Football such a brilliant game!
Touch Football: A Game for All People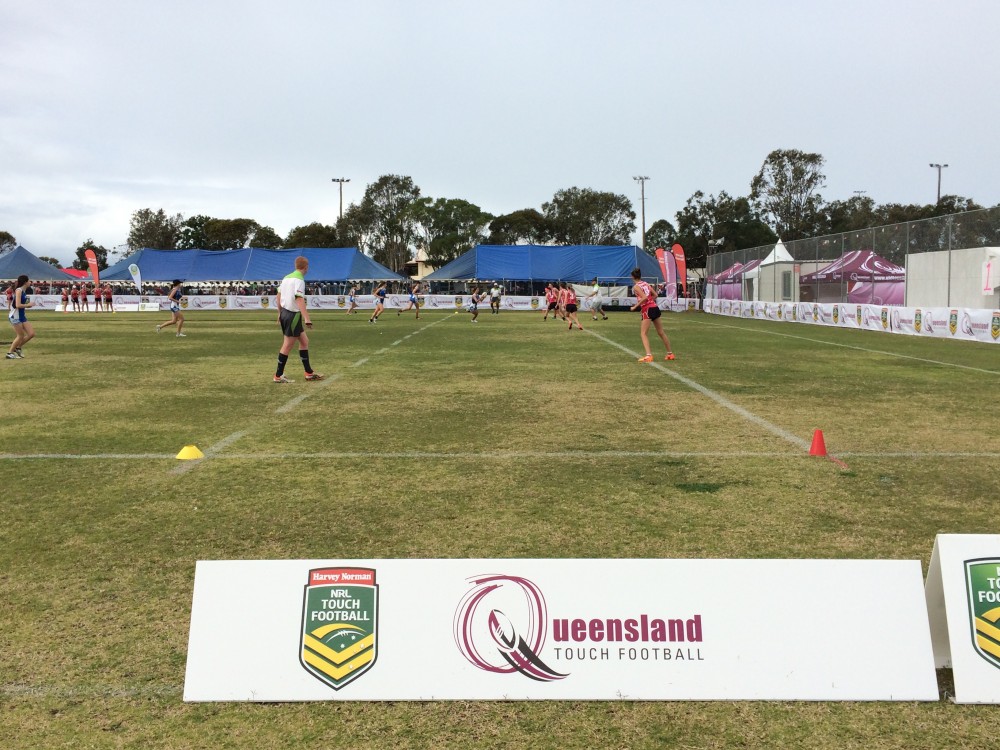 Touch Football truly is a game for people of all ages and abilities. It's great for those who just want to have a run around with some mates and those who want to get out and join a new social circle. It's also a friendly sport for those wanting to improve their fitness, and who want to play a dynamic game. Touch Football is a team sport and is suitable for those who want to improve their tactical, running and ball-handling skills. It's a fun sport for people from all walks of life and abilities. It's great for women, men, children and families. Basically, it's just great! But… what is it?
For those that don't know, Touch Football is a game that shares some similarities with Rugby League, albeit with a few crucial differences. The biggest one being that there is no tackling, and the only physical contact allowed between players is a touch.
A Touch Football game involves two teams of up to 14 players each, with a maximum of six of those players (or seven in some cases) on the field for each team at a time. The aim of the game is for each side is to score more touchdowns than their opponents by scoring a try in their opponent's touchdown zone. To get there, each team has to avoid being touched by their opponents. After being touched, a player has to stop and roll the ball backwards to a teammate. If a team hasn't scored a touchdown after six touches, they must handover the ball to the opposition. The rules are simple, but the fun is limitless!
The History of Touch Football Australia
Back in the 1950s and 60s, Rugby League (and Rugby Union) sides sought out training drills to work on their tactical, running and ball-handling skills. Various forms of Touch Football movements provided the perfect exercises to enhance these core skills.
Progressing from the training paddock to a sport in its own right was inevitable, and in 1968 Touch Football did just that. The first officially recognised competition began at the South Sydney Touch Football Association, at Pioneer Park in the Sydney suburb of Malabar.
Associations began to pop up around Sydney and in the '70s the game began to spread nationwide. In 1973, Wagga Wagga became the location for the first association outside of Sydney. It was soon followed by other regions around country NSW, then QLD and then the rest of Australia! In November 1978, the Australian Touch Football Association formed, and in 1985 the game was at a global level with the formation of the Federation of International Touch. With Touch Football growing to such heights, an official rule book was finally written up in the late '80s in order to standardise play.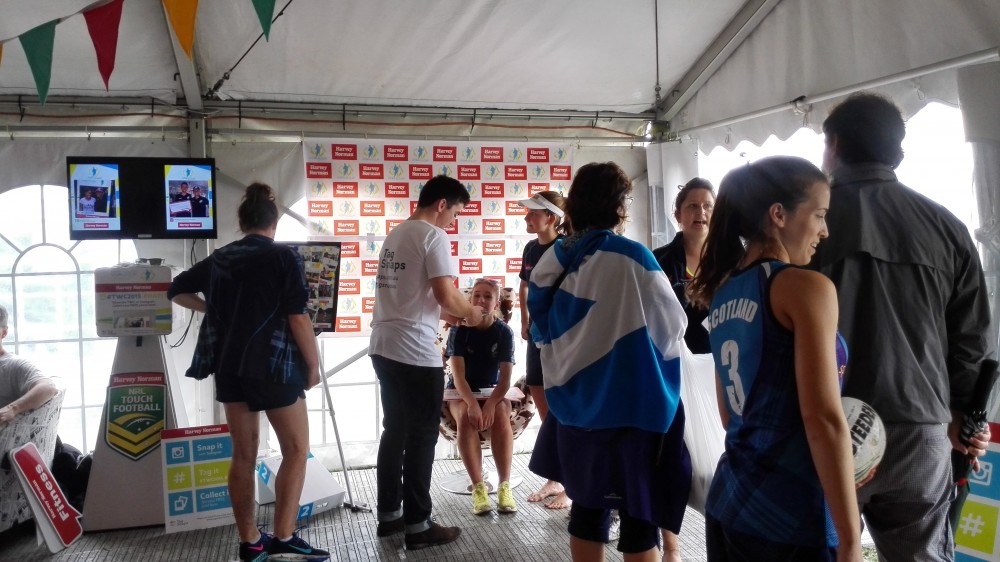 Elite Touch: From Exhibition Matches To the Australian Touch Football Team
Throughout its time, Touch Football has had fantastic participation at both a grassroots level and also brilliant elite-level matches.
One of the most historic Touch Football games was an exhibition match played prior to the 1977 NSW Rugby Football League Grand Final Replay between St George Dragons and the Parramatta Eels. The original Grand Final between the sides saw a 9-9 draw. The match was replayed a week later at the world-famous SCG. Having to search for pre-match entertainment for the hastily organised match, officials reached out to the world of Touch Football, and the exhibition match was organised. This game helped further cement Touch Football in the minds of the sporting public.
Among many other big games, a couple that stick out include the first women's representative match in 1979 and the first national championships which took place on the Gold Coast in 1980.
Another huge game included the first International Series between Australia and New Zealand at the South Melbourne Cricket Ground on the 23rd of March, 1985. Today, these two sides are still competing at the highest level, with Australia most recently prevailing against New Zealand in the Grand Finals of the Men's, Women's and Mixed Open competitions at the 2015 Touch World Cup. These victories saw Australia claim the title of overall World Cup winners for the eighth consecutive time since the inaugural Touch World Cup back in 1988. Taking place at Coffs Harbour in April and May of this year, we at Harvey Norman were so proud to be a part of this event.
One of the biggest games throughout Harvey Norman's partnership with NRL Touch Football occurred this past February, with the Harvey Norman All Stars Touch Football event. The game saw the Touch Football Australian All Stars take on the Indigenous All Stars on the Gold Coast, in a curtain raiser to the NRL All Stars match.
Check out the match, which saw the Indigenous All Stars prevail in a highly entertaining affair.
Harvey Norman NRL Touch Football
Touch Football emerged from Rugby League. It then spread out, developed and grew in its own way. Now, things have come full circle, as Touch Football reunited with Rugby League in 2013 with the formation of a partnership between Touch Football Australia and the NRL.
It was always a natural fit that these two games should work together. It's a symbiotic relationship. The skills from one transfer to the other. A fine example of this is Shaun Johnson, Rugby League halfback for both the New Zealand Warriors NRL side and the New Zealand Kiwis International Touch team, or Adrian Lam, a former Queensland State of Origin captain and Australian Men's Open touch player.
Shaun, like Adrian and many current NRL stars, grew up playing Touch Football, where they fine-tuned those skills that have made them the superstars that they are today. Check out the video below to see his Touch Football and Rugby League skills in action.
Ultimately, the aims of the Harvey Norman NRL Touch Football partnership have been the following:
► To achieve greater recreation participation opportunities for all abilities and ages.
► Lowering participation and insurance costs.
► Co-ordinated pathways programs for elite athletes.
► Opportunity for strategic funding of green-space and other sporting facilities.
► More opportunities to work with government in the delivery of community and education programs.
With these goals in mind, it was with great anticipation that on August 25th, Harvey Norman NRL Touch Football launched their 'It All Starts Here' campaign to get Australians nationwide involved in the upcoming 2015/16 Summer Season. The launch took place in Canberra, with Canberra Raiders stars Josh Papalii, Jack Wighton, Sisa Waqa and Edrick Lee all on hand to lace up their Touch Football boots in conjunction with the Hearing Awareness Week 2015 Silent Sports Challenge event at Reconciliation Park.
With the Canberra Raiders forming a team to take part in the local ACT Touch Football competition this summer, they're encouraging players from Rugby League teams across the country, and people from all other walks of life to do the same. It's the ultimate summer fun and a great way to stay fit!
How Can I Join A Touch Football Team?
You can become one of over 400,000 registered Touch Football members across the country (or one of an additional 500,000 children participating in school programs and related activities!) by visiting www.playnrl.com.
Join up with friends or team up with a new group of friendly, welcoming players. Whatever your ability or your reasons for wanting to play, Touch Football is most certainly the sport for you!
Let the fun begin!