Football Federation Australia announced recently that Harvey Norman  has secured the Naming Rights for Friday Night Football over the next three seasons of the Hyundai A-League.
Harvey Norman and LG Electronics have joined forces to capitalise on this amazing opportunity. Following last year's breakthrough television deal, the collaboration between the retail giant and electronics manufacturer signifies the first immediate gain for the A-League. Free-to-air station SBS is broadcasting all 27 Friday night matches live into Aussie homes; all Hyundai A-League 2013/14 fixtures are televised live on Fox Sports. The weekly blockbuster on SBS sees the Australian national football competition go even further mainstream, with free-to-air screenings complimenting pay TV coverage. It's the perfect reason to visit your local Harvey Norman store and update or upgrade your TV & Home theatre set-up.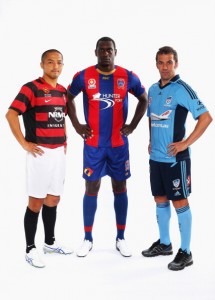 Harvey Norman and LG made a joint statement regarding kicking goals with this coup: "Both brands are proud to be joining the FFA family promoting their respective brands during the Friday Night Football season. This sponsorship offers a national opportunity to support and promote the game to the fans and consumers across the market."
FFA Chief Executive Officer David Gallop elaborated: "This is an exciting partnership for the Hyundai A-League and continues the growth we achieved last year. LG and Harvey Norman are incredibly reputable brands that we are proud to welcome to the Football Family."
With the competition boasting international soccer superstars like Alessandro Del Piero, Shinji Ono, Emile Heskey and Australia's very own Harry Kewell, this summer is sure to be a cracker. As a supporter of Health, Fitness & Sport, Harvey Norman is excited to be on side for the 2013/14 Hyundai A-League season.