After two wildcards as a 'Harvey Norman Supergirls' driver, Swiss-born racer Simona de Silvestro joins this year's Virgin Australia Supercars Championship with Nissan Motorsport. She enters the history books as the first full-time female driver in the new era of Supercars.
As part of the company's continued support of females in sport, Harvey Norman has proudly announced its official sponsorship of Simona's first campaign in Australia.
It's just reward for this fast femme who's amassed quite the racing resume to date. Simona contested both the 2015-16 Formula E Championship and IndyCar Championship with Amlin Andretti. In 2014 she was part of the Swiss Sauber F1 squad as a test driver. After finishing second in the 2013 Grand Prix of Houston, Simona joined Danica Patrick and Sarah Fisher as the only women in IndyCar annals to register a podium finish. De Silvestro has shown promise from the get-go, winning the 2010 Indy 500 Rookie of the Year and Tony Renna Firestone Rising Star awards.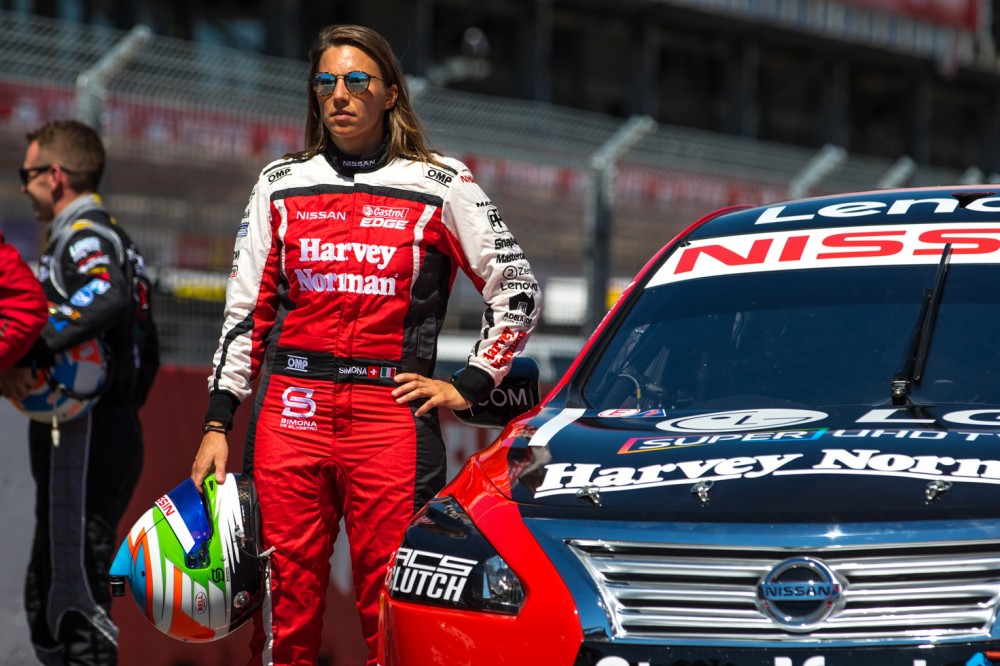 Simona took a pit-stop from her hectic schedule for a quick chat with us, which afforded an insight into what gets her engine revving on and off the track.
Who ignited your love of motorsport?
I would say my Dad; he ran a car dealership, so I have been around cars all my life. I was a big Michael Schumacher fan when I was growing up. So I'd say it was these two that made me fall in love with racing.
What have been the highlights of your racing career so far? 
Winning "Rookie of the Year" at the Indy 500 is definitely up there. Finishing second at Houston in IndyCar was quite cool because it was such a high-level series. I'd say those are the highlights so far, but I'm keen to add more to that.
What is you ultimate goal in motorsport?
Winning!
Do you have any pre-race rituals or superstitions?
I used to have a superstition where I would only get into the car from the left side. This was easy in open-wheel racing, but I can't do that anymore because of the cars I race now. If things go well over a race weekend, I try to eat the same sorts of meals (for the next race).
What does Harvey Norman's sponsorship mean to you?
To have the trust of (CEO) Katie Page, who has done so much for women in sport… it's quite cool to partner up with Harvey Norman and carry their flag in motorsport.
What do you think about the rising number of female race-car drivers?
Particularly in Australia, there's a push for women in sports. We have seen that in the AFL. It's awesome to see the response from fans. In my racing career I've often been the only female on the grid, so hopefully we can encourage the next generation of women to get into karting and go racing.
How do you feel about being a role model for young women?
It's great to show young women that motorsport is something they should get involved in. There aren't many sports where there is no gender divide. In racing, we all compete together – we are all just racing drivers. I had this dream about becoming a race-car driver and I worked really hard to achieve it. That's something pretty special – to show younger girls that anything is possible if you work hard enough.
What's your favourite part about living and racing in Australia?
I really love the racing in Supercars. It's a tough championship with a lot of battling, which is something that I really like. I've only been here for a couple of months, so I'm still getting used to it all, but so far the people and the weather have been great.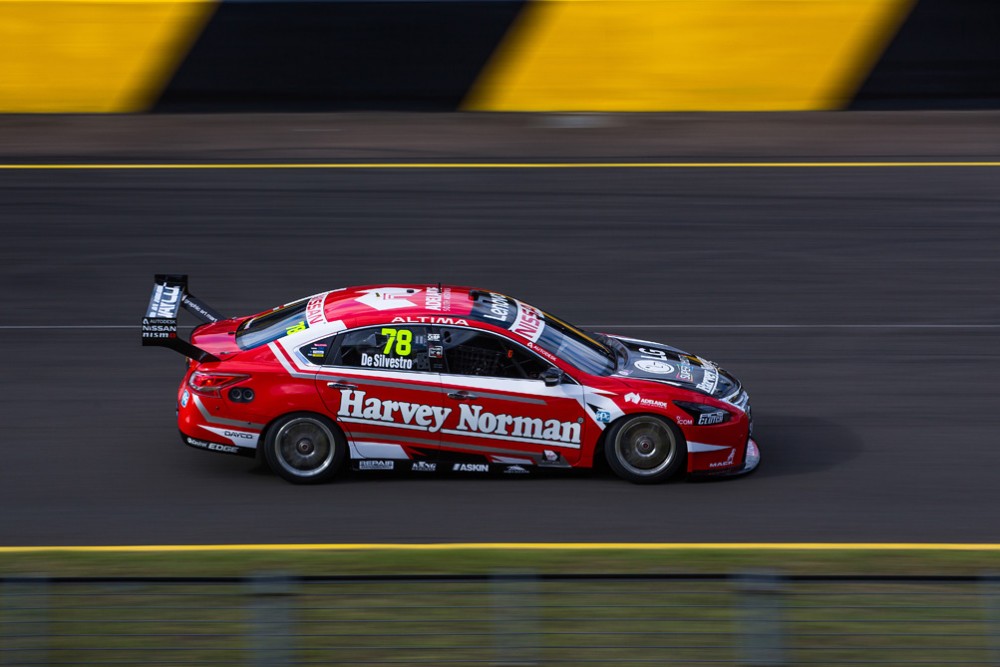 Who is your sporting idol?
Michael Schumacher was always my idol growing up. What he achieved in his career was quite remarkable; to win seven Formula One world championships is amazing. When I started to watch racing he was winning everything, so it was an easy pick.
What is the motto you live and race by?
Always do your best.
How do you come down from the adrenalin rush post-race?
Doing outdoorsy things after a race is usually a great way to unwind. I like to go mountain biking or play a round of golf. They both keep me active, but also help take my mind off racing for a little while.
What are some of your interests away from the racetrack?
I'm going to try kite surfing in a few weeks, so I'm very excited to see how that goes. Who knows? Maybe that might be a new hobby of mine.
If you weren't a professional driver, what would you be?
I've never really thought about being anything else. Maybe a tennis player…
Do you have any hidden talents?
I speak a few languages, but I don't know how to play an instrument or anything like that. I tried to play the drums once, but I wasn't very good. I can adapt to sports really quickly though, but I'm yet to try and kick a footy.
If you could trade places with anyone for a day, who would it be?
That's a tough question! I wouldn't mind being an actor. You know, being on set and seeing how everything gets done. That would be pretty cool. Otherwise, I'm happy to be me.