Christie Dawes is about to compete in her seventh Paralympic Games. That's right, seventh!
After first competing in the Atlanta 1996 Paralympic Games when she was just 16 years old, Christie has gone from strength to strength. Over the course of her career, she's achieved three Paralympic Games medals for Australia – and there could yet be another when she takes part in the T54 marathon at the Tokyo 2020 Paralympic Games.
It was our honour to chat with Christie prior to this year's event. We spoke about her favourite Paralympic memories and her thoughts on the Brisbane 2032 Paralympic Games.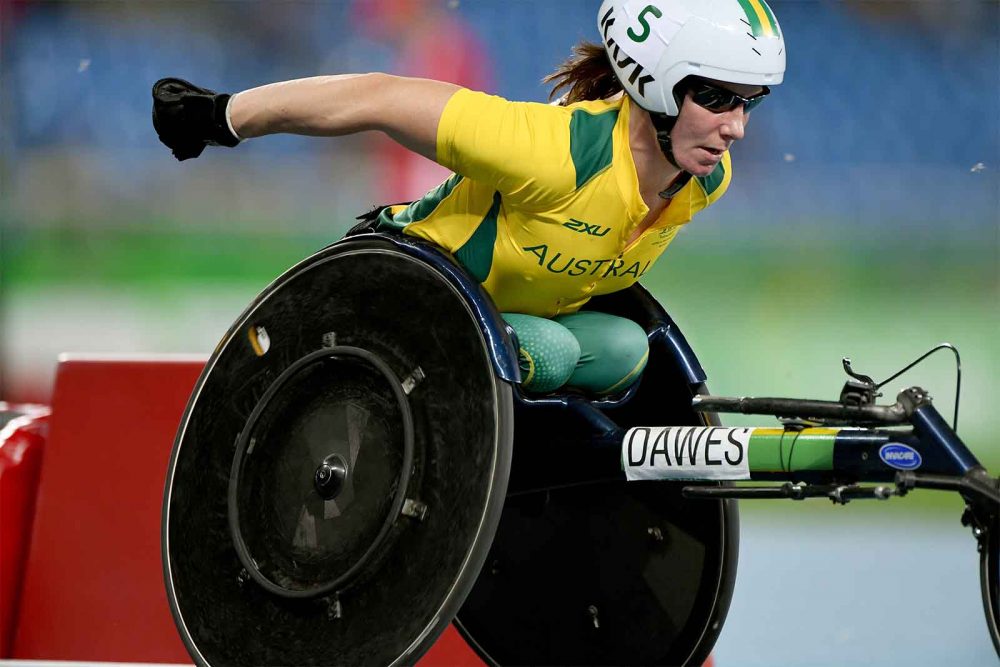 Christie Dawes on Marathons vs. Short Distance
Harvey's HQ: Thanks so much for chatting with us, Christie.
At the Tokyo Games, you're set to compete in the T54 marathon. In past Games, you've competed in a variety of short distance events in addition to the marathon. What challenges do you face when competing in both short and long distance events during a meet? Is there a difference in how you prepare for each race?
Christie Dawes: At previous Paralympic Games, I have traditionally contested the 800m, 1500m, 5000m, marathon and the 4x100m women's relay.  However, due to the COVID pandemic, quarantine requirements and family commitments, my only event in Tokyo will be the marathon.
It is not unusual for a wheelchair racer, male or female, to compete over a variety of distances. It really comes down to a varied training programme, which includes a good amount of kilometres, both on the road and track, along with overspeed and interval/fartlek training.
Christie Dawes is a seven-time Paralympian!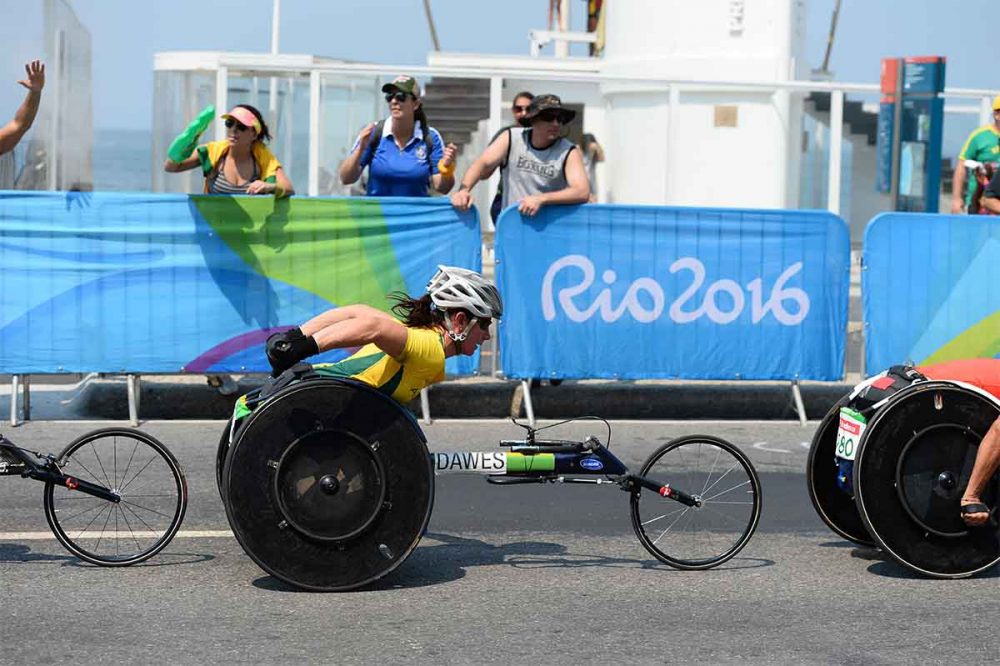 Harvey's HQ:  Incredibly, this will be your seventh Paralympic Games! How have you evolved as both a competitor and person since your first Games in 1996?
Christie Dawes: Yes – this will be my seventh Paralympic Games! I can hardly believe it and am prouder of my inclusion in the team than ever before.
Since my first Paralympic Games in Atlanta in 1996, I have evolved so much as an athlete. My base fitness is better than ever, as is my pushing technique. I believe I am a smarter racer, as the years of racing experience have taught me a lot. Today, I have more patience and composure under pressure.
Technology has definitely contributed to my success and longevity in the sport. Over the years, I have moved from soft leather gloves to hard 3D printed gloves. The racing frames have become lighter and more aerodynamic and the racing wheel has changed from simple spokes to high rigidity carbon fibre discs, which roll beautifully.
During this time, I have also balanced my racing career with study, becoming a fully qualified primary school teacher, running my own small business, and working in radio and television as a presenter. All the while I've been running a household and raising two small children in Newcastle; Charlie, ten, and Sophie, three.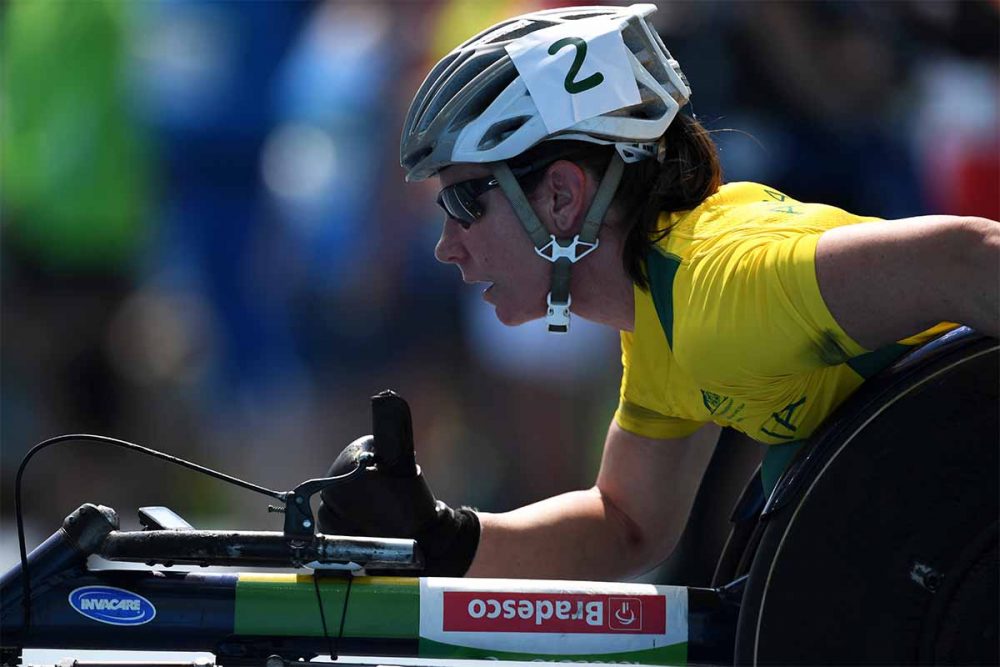 Magical Paralympic Moments
Harvey's HQ: What's been your personal favourite Paralympic moment to date?
Christie Dawes: To be honest, the majority of my most memorable Paralympic moments are things that have happened away from the track. It's finding your family in the crowd of a packed stadium at the Opening Ceremony and giving them the biggest embrace. It's the interaction with athletes from other countries in the dining hall and celebrating a win with fellow Aussie athletes when they arrive back at the village. It's watching somebody from a third world country have their new prosthetic leg handed to them after it was replaced by the fabulous team at Ottobock – that one brought me to tears.
However, If I had to choose one moment on the track, it would be winning a bronze medal in the women's 5000m in London 2012. To many, it's only a bronze. However, to me, it was gold!
In the year leading up to the Games, I had been extremely ill. It didn't look like the Games would happen for me, despite having qualified prior to falling ill. My goal was to simply compete. I had earned my spot on the team and I wanted to go. I deserved to go. However, I really didn't feel I was medal potential. So, to come away with a bronze medal in the most competitive event on the women's schedule was just brilliant!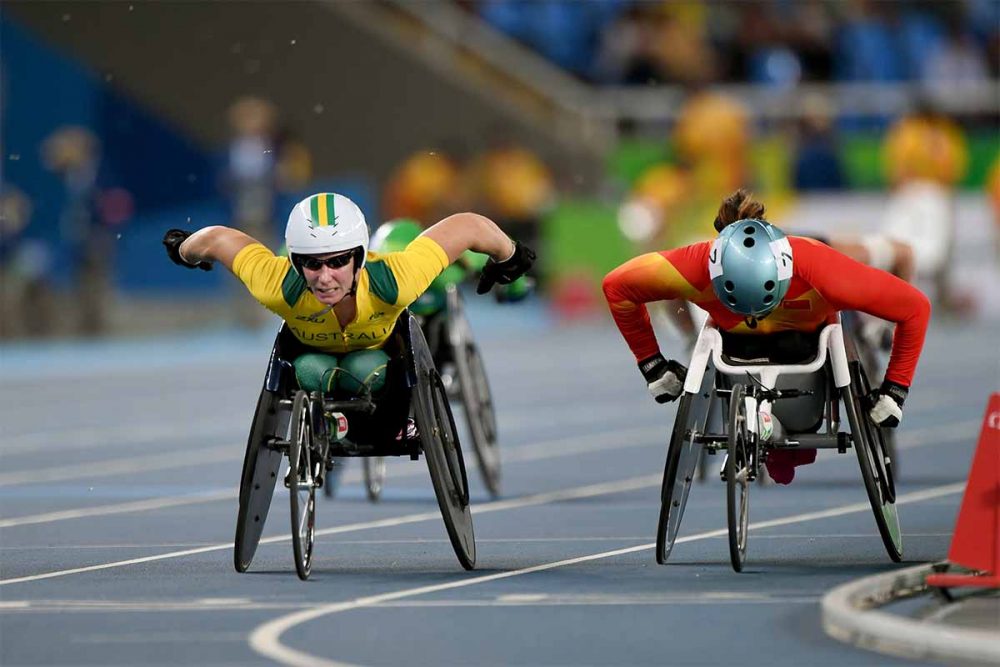 Challenges of the Tokyo 2020 Paralympic Games
Harvey's HQ: What challenges have you faced with the Tokyo 2020 Paralympic Games being pushed back a year due to the COVID-19 pandemic? How has it affected your training?
Christie Dawes: The delay in the Paralympic Games taking place has been good and bad. I had my second child in 2018, so from that perspective it has given me more time to get back to peak fitness.
On the other hand, the pandemic has caused the cancellation of all my marathons. For the first time, I will be heading to a Paralympic Games with zero race fitness under my belt. That is daunting, but I can only worry about the things I can control – like ensuring every other aspect of my training and preparation that I am in control of is perfect.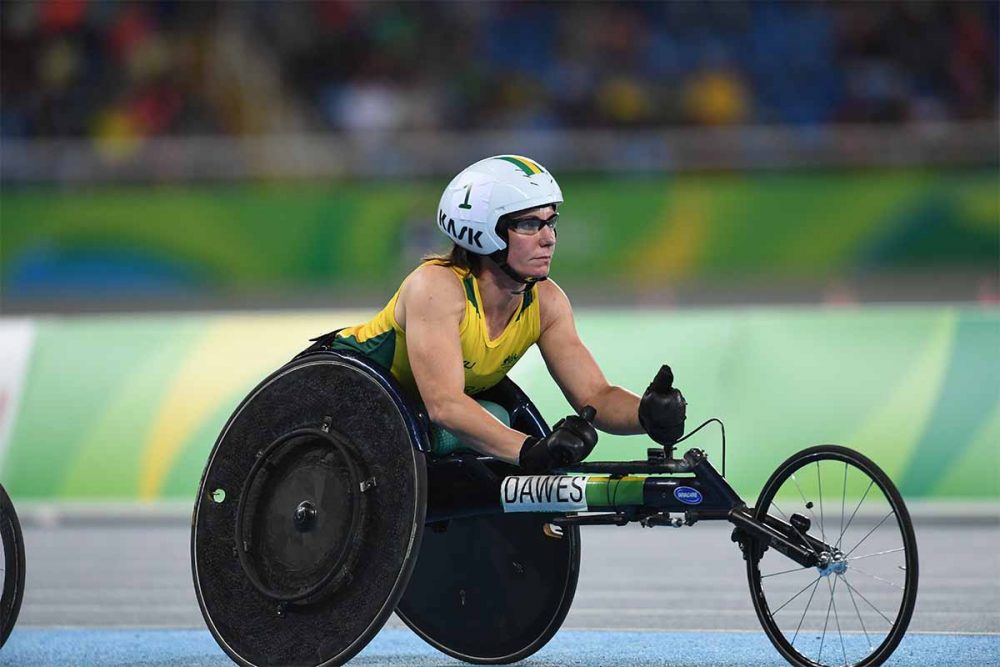 Christie Dawes: "Give it everything you have"
Harvey's HQ: Do you have a mantra or philosophy?
Christie Dawes: I don't subscribe to any specific mantra or philosophies.  However, I do believe you should never leave anything out on the road. Always give it everything you have, to the point you seriously feel like you might die at the finish line. You know then that you have given it your all. And you must always remember that when it comes to sport, you are not the sum of your result.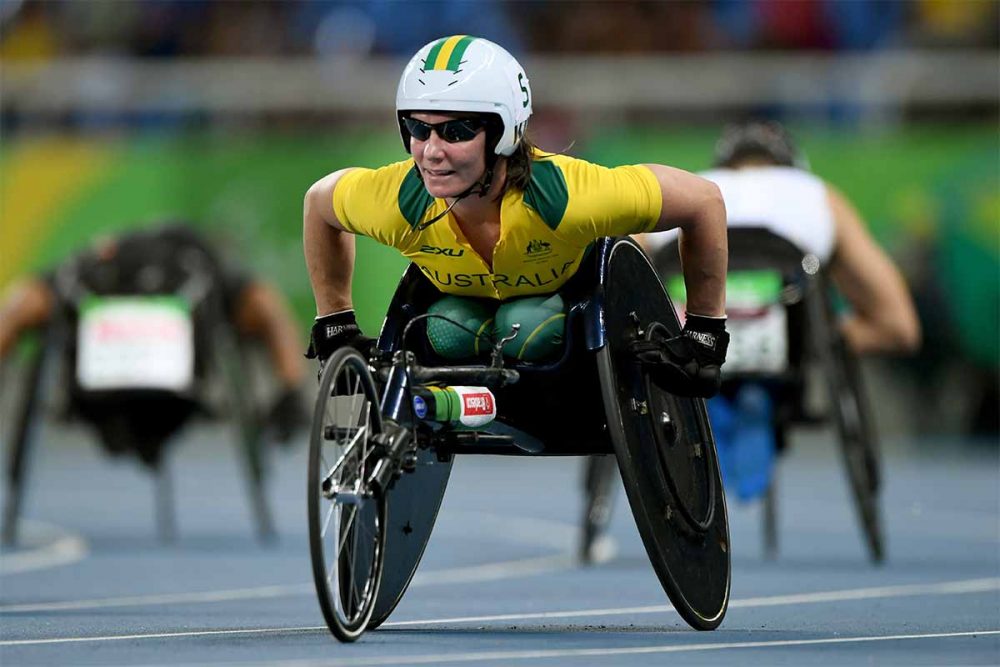 Advantages of the Brisbane 2032 Paralympic Games
Harvey's HQ: The Brisbane 2032 Paralympic Games are now a reality. What does it mean to Australia and our Para-athletes to have the Games return here in just over a decade's time?
Christie Dawes: For a country to host a Games once in a lifetime is a big deal. So, for Australia to host it for a third time, is really something special.
The advantages for host country athletes are endless. You are already acclimatised to the weather conditions. You are familiar with and have probably had ample opportunity to train on and experience the competition venues. You will know the food on offer in the dining hall. Chances are more of your family and friends will be able to watch you in action and support you and hopefully celebrate with you. And, of course, no jet lag!
More Conversations with Incredible Australian Paralympians
Discover more of our conversations with incredible Australian Paralympians. To do so, click the following links and view our chats with Dan Michel, Danni Di Toro and Katie Kelly.