Dan Michel made history in 2016, becoming the first Australian athlete in 16 years to play boccia at the Paralympic Games. With a string of successes to his name since the Rio Games – including winning gold at the 2017 BISFed World Open – he's now headed to the Tokyo 2020 Paralympic Games eyeing victory.
Dan, who was born with spinal muscular atrophy, recently had a chat with us – and it was our absolute privilege. He spoke to us about what makes boccia such a great game, as well as giving us an insight into what he's looking forward to at this year's Paralympic Games.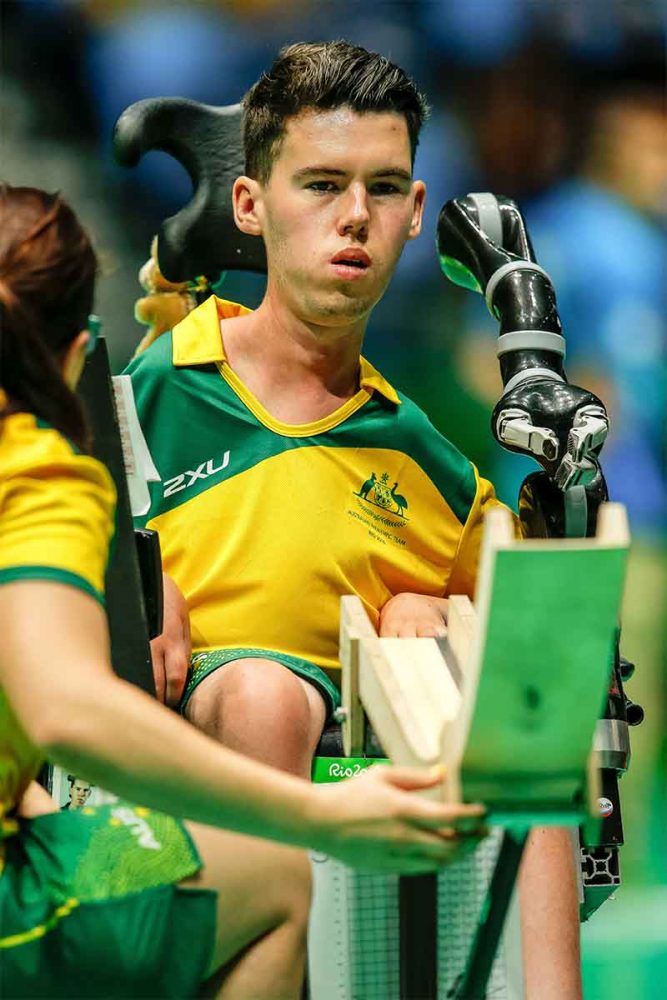 Dan Michel talks about what makes boccia such a compelling sport
Harvey's HQ: Thanks very much for taking the time to speak with us, Dan.
When did you first get introduced to the sport of boccia? What drew you to the game?
Dan Michel: I got introduced to the sport at a "Come and Try" day run by Boccia NSW in 2010. It was a real eye-opening moment for me to discover a sport that I could actually play, being someone living with a severe physical disability that had precluded me from playing every sport I had ever seen.
I fell in love with the tactical aspect of the game which presents a pretty unique challenge that suits my skill set perfectly.
Harvey's HQ:  Were you a natural at boccia the first time you played?
Dan Michel: Not to blow my own trumpet, but I was pretty handy from the outset. I think that the different skills I had developed over my life just happened to transfer really well to the boccia court and gave me that natural aptitude.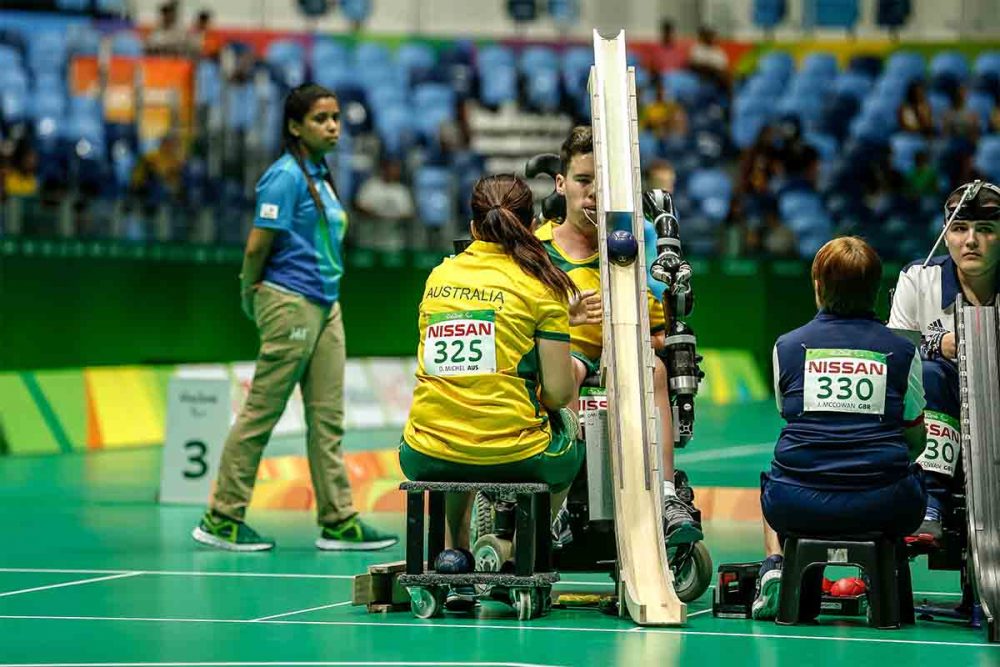 Harvey's HQ:  What would you say to young people considering playing boccia?
Dan Michel: My message to young people is always; if you're a sporty person who enjoys the challenge of competition, but your disability is making it difficult to play the sports you know, give boccia a try. It's such a great outlet to express that competitive drive and meet a bunch of other people in similar situations.
Best of all, if you're good at it, there's that avenue available to take it to the highest level of the Paralympic Games, which was an important motivating factor for me.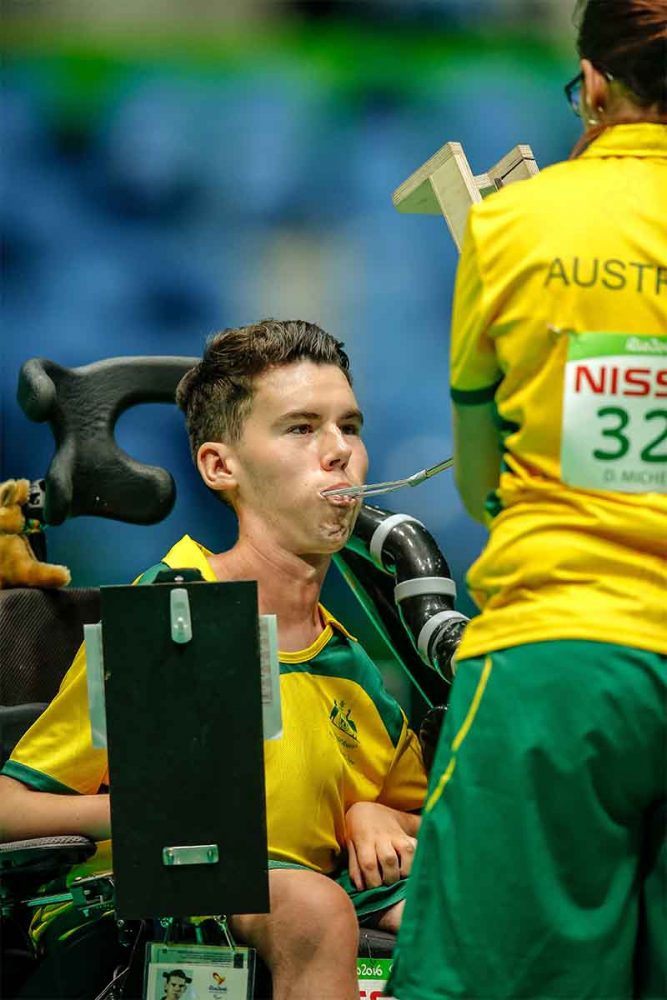 Australia's first boccia Paralympian in 16 years!
Harvey's HQ: In 2016, you became the first Australian to compete in boccia at the Paralympics since the Sydney 2000 Games. What did that mean to you?
Dan Michel: That was a really special moment for me. The idea of competing in Rio was the first big dream I concocted early in my career and to see that become a reality was incredible.
I started to really appreciate the broader impact competing would have in bringing the abilities of more severely disabled athletes to the forefront – a cause that became extremely important for me to champion. Society has such low expectations of people with severe disabilities and to show what's possible and what we can achieve in a sporting context contributes towards breaking that stigma and changing perceptions.
Harvey's HQ:  Do you have a routine you like to do pre-game to get yourself ready for competition?
Dan Michel: There are a whole bunch of technical things I go through pre-match just to make sure I'm sharp and ready for whatever might come up. I'm not really a superstitious guy, I just like to go through my routine and get in a good head space.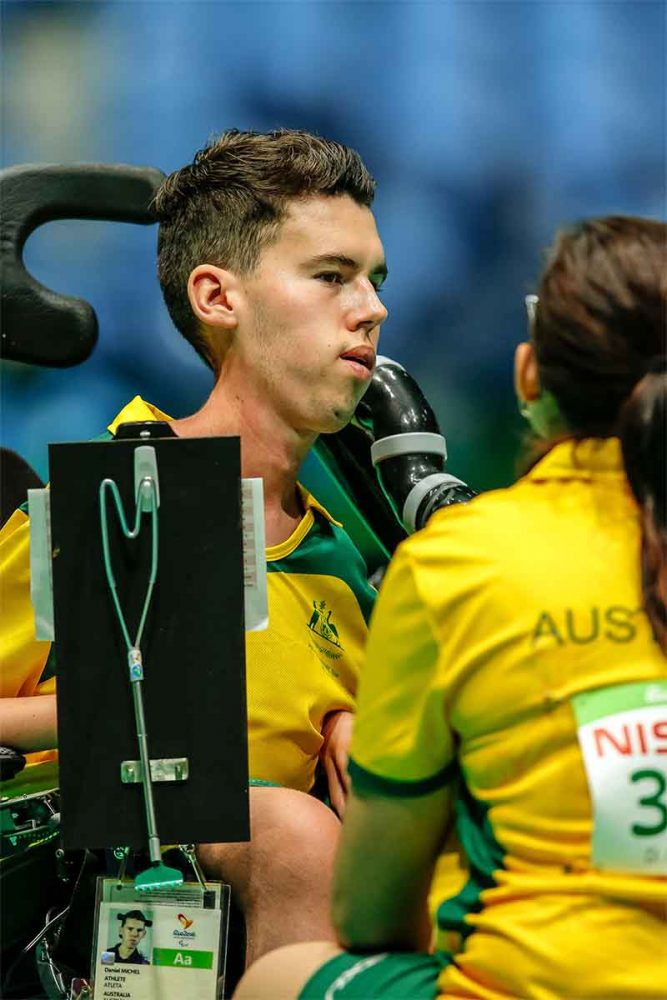 Dan Michel is going for gold at Tokyo 2020
Harvey's HQ: Who do you see as being your biggest competition in Tokyo?
Dan Michel: Boccia is such a competitive sport that really stacks up against any competition in the world, I believe. Anyone is a chance on the day and you have to be on your game every match.
Grigorios Polychronidis from Greece, who is the reigning World Champion and world number one, has earned the right to be the favourite, but there are plenty of other players in equally good form who will be up for the challenge. I believe my game is good enough to win the event and the challenge for me will be to maintain a high level of play and be at my best when my best is required.
Harvey's HQ: Outside boccia, what other events are you looking forward to seeing at the Tokyo Paralympics?
Dan Michel: I'm excited to support the rest of the Australian Team the best way I can. Unfortunately, due to COVID, most of that will have to be from in front of the TV screen. I was courtside when the Steelers took out the wheelchair rugby gold in Rio so I will enjoy watching them go out and attempt to back it up. The Australian Paralympic Team is such a great mob and I'm just excited to watch them all do their thing.
More Conversations with Incredible Australian Paralympians
Discover more of our conversations with incredible Australian Paralympians. To do so, click the following links and view our chats with Christie Dawes, Danni Di Toro and Katie Kelly.