Leading Australia into the Tokyo 2020 Paralympic Games is Danni Di Toro.
Co-captain of the Australian Paralympic Team for the second time – this time alongside Ryley Batt – Danni will again inspire a nation.
Competing in her second Games as a Para-table tennis athlete, Danni has previously played wheelchair tennis at five Paralympic Games, picking up two medals along the way – including a silver in Sydney. And, with such an amazing sporting career story, we were humbled and excited to speak with Danni prior to her jetting off to the Tokyo Games.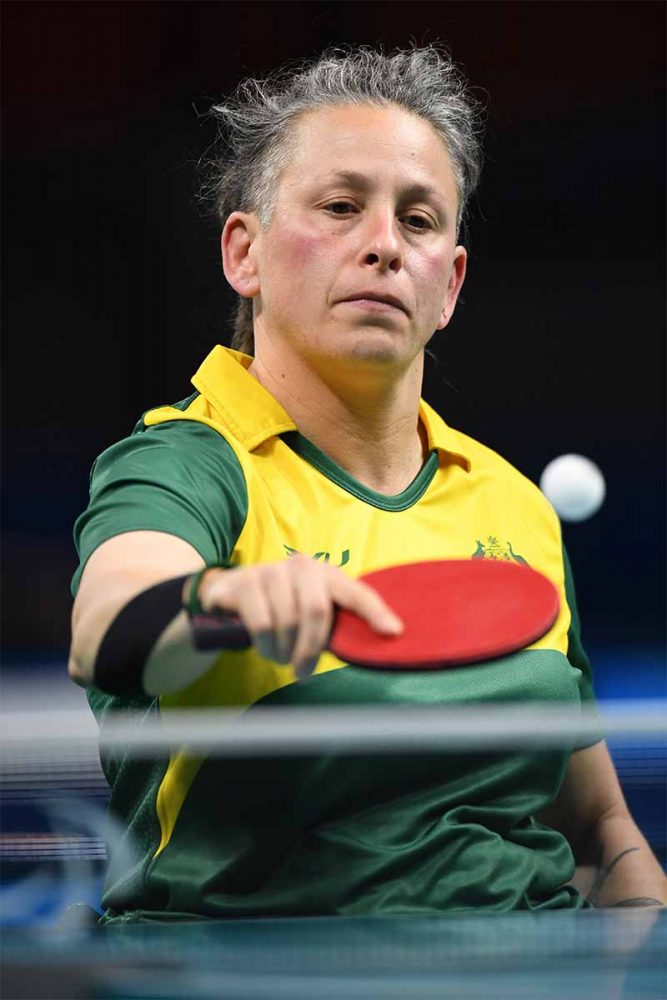 Wheelchair tennis vs. Para-table tennis: Danni Di Toro on switching sports
Harvey's HQ: Thanks for speaking with us, Danni.
You had such a successful wheelchair tennis career before switching to Para-table tennis. Do you find you approach the two sports differently? Had the plan always been to make the switch between sports?
Danni Di Toro: It's been a massive and unexpected shift from tennis to table tennis for a number of reasons. They are two very different sports that require a shift in the way I use my body and it has been a huge learning curve in understanding spin and touch.
I've always had a love of recreational table tennis but had never hit a ball with a pro until my hit with Milly Tapper during the London Paralympic Games in 2012. At the time it was a bit of a laugh to think of representing Australia at table tennis down the track. I could not have imagined my life would have taken the turns it did after that hit. But here we are, and I feel blessed and challenged and am loving every bit of this journey!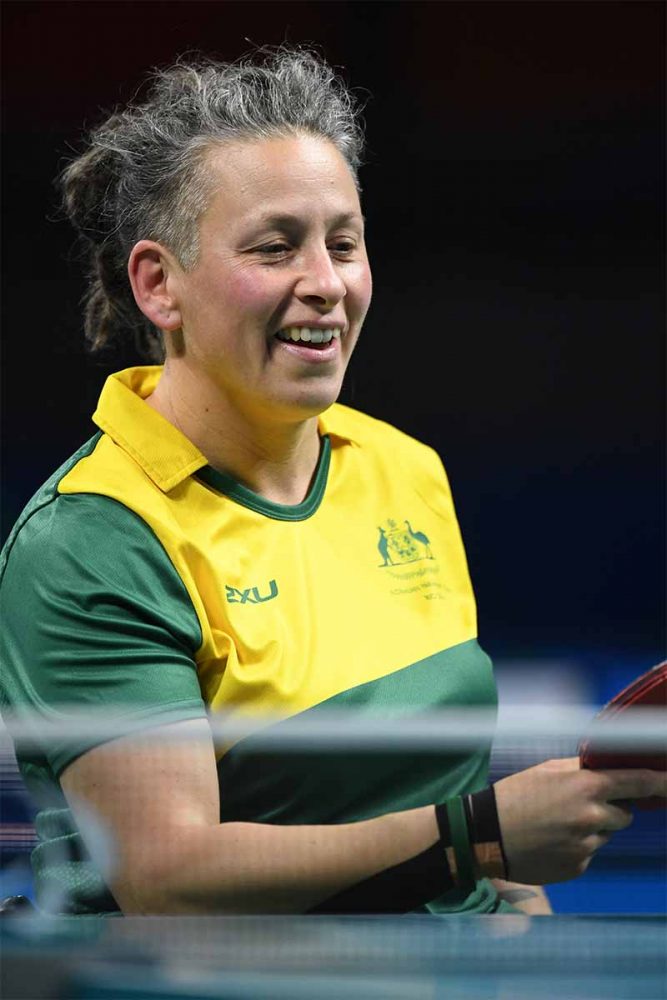 Magical memories from the Sydney Paralympic Games
Harvey's HQ: What are your memories of the Sydney 2000 Paralympic Games? What did it mean to win a silver medal on home soil?
​Danni Di Toro: I have so many incredible memories of the Sydney Paralympics, including the Opening Ceremony and the roar of the crowd as we entered. I felt immense pride in being Australian and having 10,000 people watch my first-round singles match, as well as supporting my fellow teammates and watching them shine.
What I loved most of all was sharing a silver medal with my friend and doubles partner Branka Pupovac. We had such support all the way through the tournament and as a team we had grown into a strong outfit and did our best to beat the number one team in the world. To win a silver medal in front of family and friends and all those that had supported us was really special.
Co-captaining the Australian Paralympic Team
Harvey's HQ: What does it mean to you to be co-captain of the Australian Paralympic Team in Tokyo? What was the experience of co-captaining the team like in Rio?
Danni Di Toro: It's an honour and a privilege to represent Australia – and to lead the team for a second Paralympic Games is an incredible feeling. I sit on the shoulders of team captains before me like Priya Cooper who did the same all those years ago.
To share the role with Ryley Batt is awesome. He is such a great human who leads by example with real passion, commitment and positivity.
Co-captaining in Rio provided an incredible opportunity to lay the groundwork of the Australian Paralympic Team's values, culture and legacy – and being able to do that with Kurt Fearnley was one of the biggest highlights of my sporting career.
The work Ryley and I are doing this year is certainly building on that and we hope all of the team are able to find their own ways of contributing to the values of loyal, proud and fierce!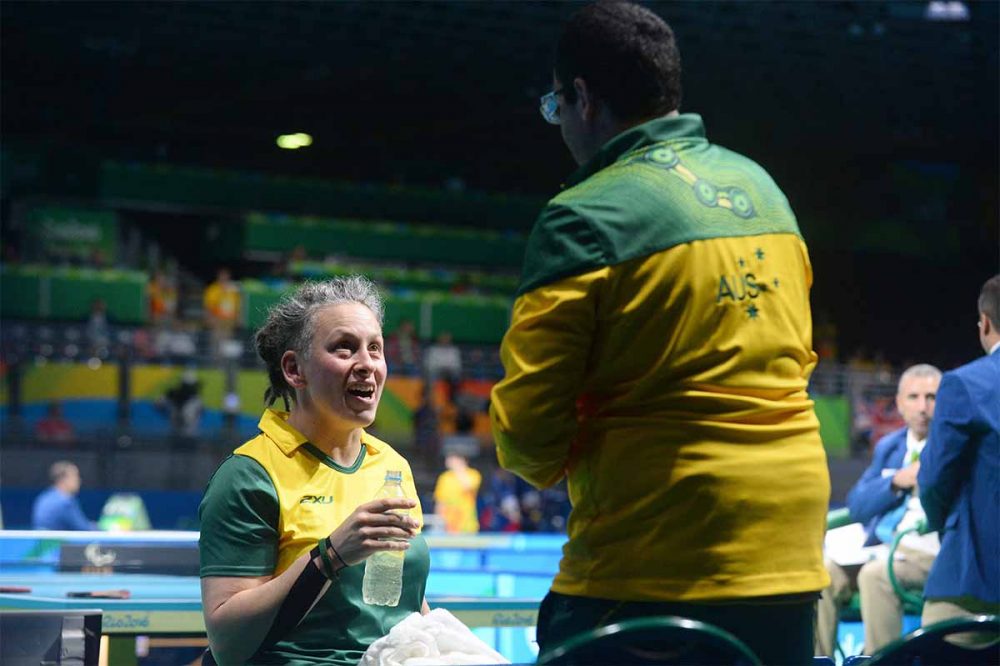 Harvey's HQ: What advice do you offer your younger teammates who are competing at their first Paralympics in Tokyo?
Danni Di Toro: Everyone has worked so hard over the last five years to stay on track for a successful Games. While there will be daily hurdles to competing in Tokyo, I think it's super important to go into these Paralympic Games with a sense of gratitude at the opportunity to compete and to make the moment count. You never know when we will get another opportunity to represent this great nation of ours.
We are all there to do our job but finding a way to enjoy the moment and connect with teammates will make the Games so much more rewarding when you look back over your career.
Danni Di Toro on her influences & legacy
Harvey's HQ: Who have been the biggest influences on your career?
Danni Di Toro: I've been blessed with having many people in my corner over my career. Family, partner, friends, great coaches, mentors and trainers. It certainly takes a village to raise an athlete and I am grateful to each and every one of them.
The biggest influences in the early days were my family and local community – and, most importantly, Sandy Blythe, who introduced me to the world of Para sport and ignited the Paralympic flame in my belly. I hope he would be proud.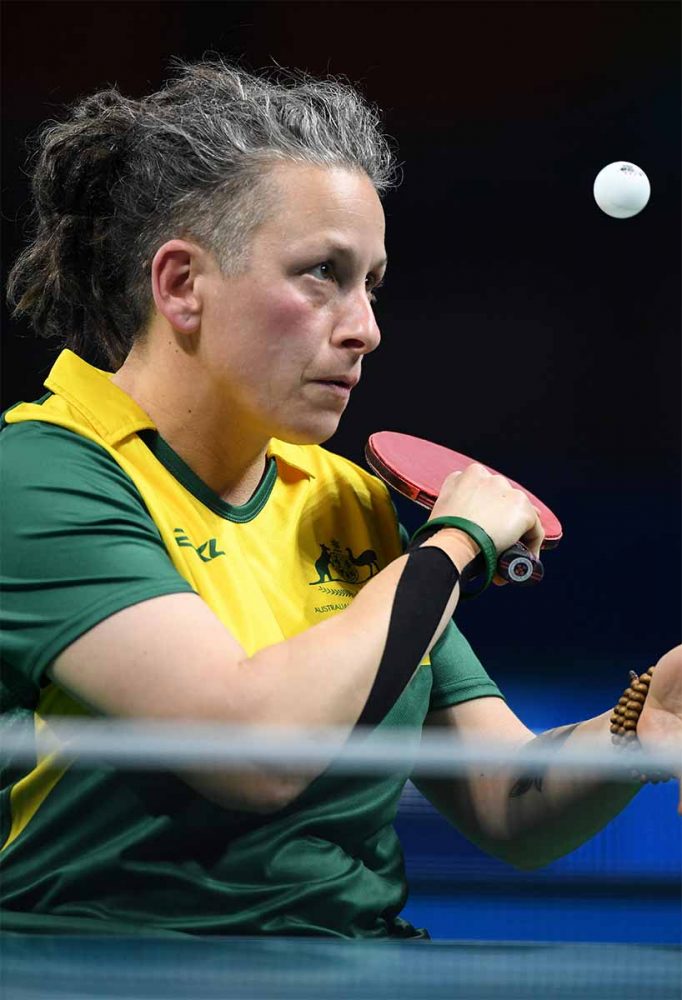 Harvey's HQ: What do you see your legacy as being?
​Danni Di Toro: I would like to think my legacy includes fostering a sense of community and appreciation of all those that have gone before us. I want to leave this sporting world better than I found it and make sure there are opportunities for athletes to access a range of mental health support and transition support during and after their competition days are over.
More Conversations with Incredible Australian Paralympians
Discover more of our conversations with incredible Australian Paralympians. To do so, click the following links and view our chats with Christie Dawes, Dan Michel, and Katie Kelly.