There's every possibility that Rio Paralympic gold medalist Katie Kelly will become a back-to-back champion at the Tokyo Paralympic Games. Competing in the Paratriathlon PT5 classification – for athletes with a visual impairment – Katie will this time be tackling the gruelling race alongside her sighted guide Briarna Silk.
Recently, we had the honour of chatting with Katie.
We last spoke with Katie back in 2018, where we discussed a number of topics including Sport Access Foundation – a foundation set up by Katie to support athletes with disabilities. We couldn't wait to find out how the foundation has grown and to learn about the athletes they've supported leading up to this year's Tokyo 2020 Paralympic Games.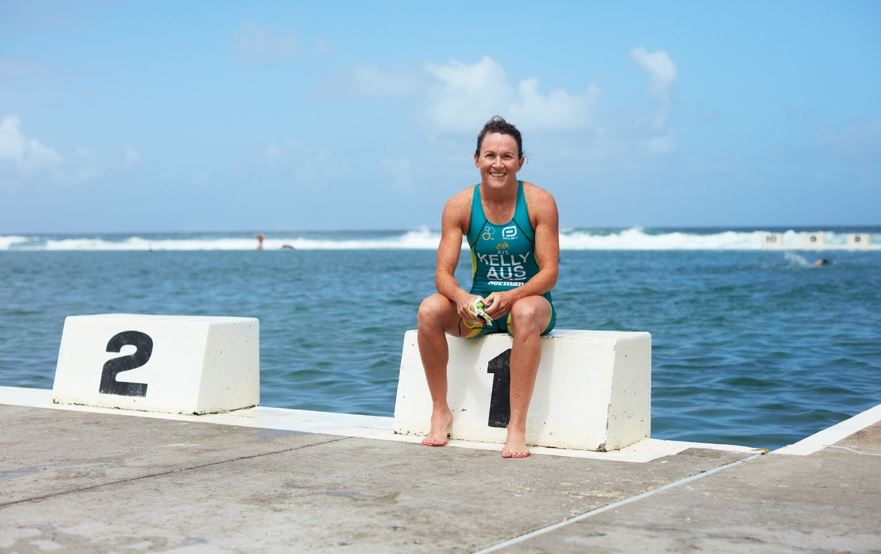 Katie Kelly talks teamwork as a vision-impaired athlete
Harvey's HQ: It's so great to speak to you again, Katie.
Four days before competing in a 2015 ITU World Triathlon Series event in Japan, you met Michellie Jones. She competed in the event as your sighted guide and together the two of you won. The next year, the two of you teamed up to win gold at the 2016 Paralympics. This year, you'll be partnering with Briarna Silk. Could you give us an insight into the relationship between athlete and guide.
Katie Kelly: Competing as a vision-impaired athlete with a guide in Para-triathlon is very much a team effort. The partnership with my guides, including Michellie at Rio and now Bri Silk for Tokyo, requires trust and commitment. I couldn't do what I do without them. There's a great deal of being willing to let go and let others lead.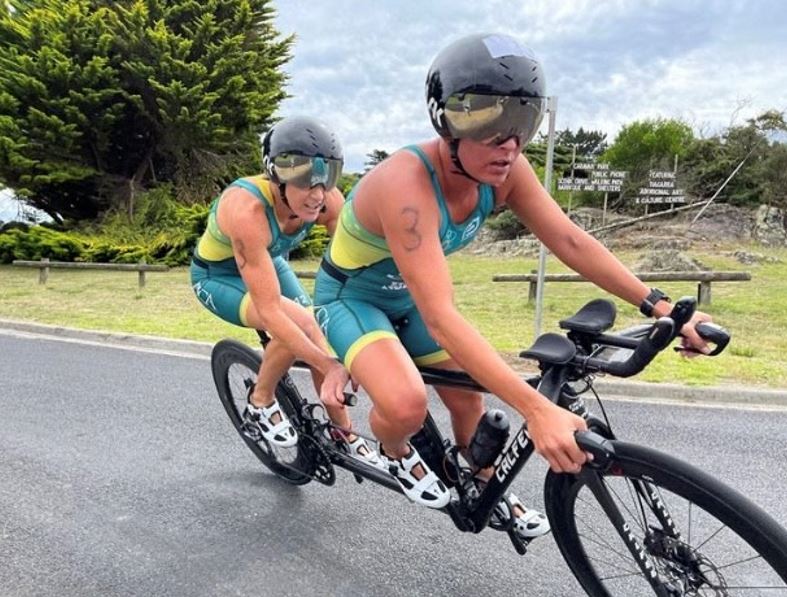 The effect of COVID-19 on the Tokyo 2020 Paralympic Games
Harvey's HQ: How challenging has your preparation for the Tokyo Games been – and what are you looking forward to the most when you finally get to compete?
Katie Kelly: The postponement of the Tokyo Games required a reassessment of priorities – as has been the case for so many people during this time.
Initially, there was uncertainty if the Games would even go ahead. However, I see every challenge as an opportunity – and I was full of gratitude for what we have in Australia. Grateful of our health system keeping people safe – and of our courageous front-line workers in hospitals and nursing homes.
To have the opportunity now to compete, I feel like this is my way to acknowledge all those affected by COVID. It's a chance to celebrate the adversity and resilience of many throughout these difficult times.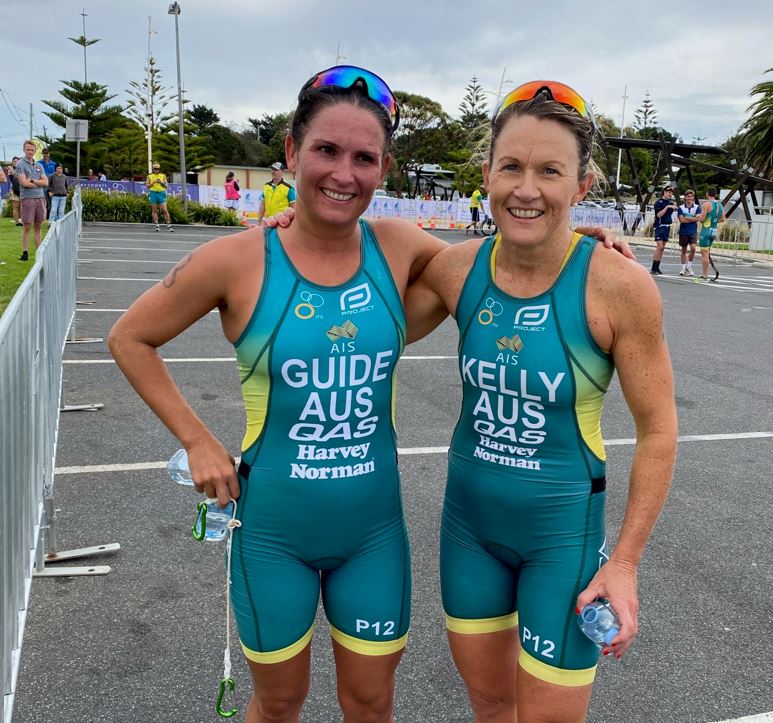 Katie Kelly's Sport Access Foundation
Harvey's HQ: A few years back, you set up Sport Access Foundation to help Australian kids with a disability to participate in sport. Since we last spoke to you, how has the Sport Access Foundation grown?
Katie Kelly: It's been incredible. In four years we have given out over $45,000 in grants to 25 individuals and sporting clubs.
When you read the stories of our young Australians living with a disability, it is moving. It's inspiring the way these young Australians are taking on their own challenges and their determination to overcome barriers with their disability. They don't talk about barriers though. Their thinking is more along the lines of 'how can I pursue my goal in sport.'
We have so many up and coming, very capable Para-athletes across Australia – all who are leading by example within their community. I feel very strongly about giving as much support to them as possible to reach their potential.
Paralympic Athletes supported by Sport Access Foundation
Harvey's HQ: A number of athletes who received early-career grants from Sport Access Foundation now look set to join the Australian Paralympic Team for Tokyo, including swimmers Col Pearse and Kiera Stephens, and boccia player Jamieson Lee. You must be so proud of them all!
Katie Kelly: We are hugely excited for the three recipients who will be making their debut for the Australian Paralympic Team.
Col is a swimmer from Eucha, Victoria. He was awarded a Pathway to Paralympic Grant in 2017 as our inaugural recipient. A foot amputee, Col would travel to Melbourne to train from his parents' dairy farm, and later would move to Melbourne to attend school, and to be able to train daily in his squad.
Kiera is a swimmer with a physical disability from Brisbane. She was awarded a grant in 2020 and was already representing Australia at the national level when she applied.
Jamieson is a boccia player from Dunedoo, NSW. Jamieson was born with spinal muscular atrophy and would travel over 300km one way to the NSWIS home base at Sydney Olympic Park with her mum. She has been juggling her HSC while training and securing her place on the boccia team for Tokyo.
All three are outstanding human beings and role models for young Australians. They live the ethos of pure hard work, dedication and willingness to go without to achieve their goals.
I am so excited they are on the team – and so happy for all our recipients who have achieved their own personal goals and set new benchmarks along the way.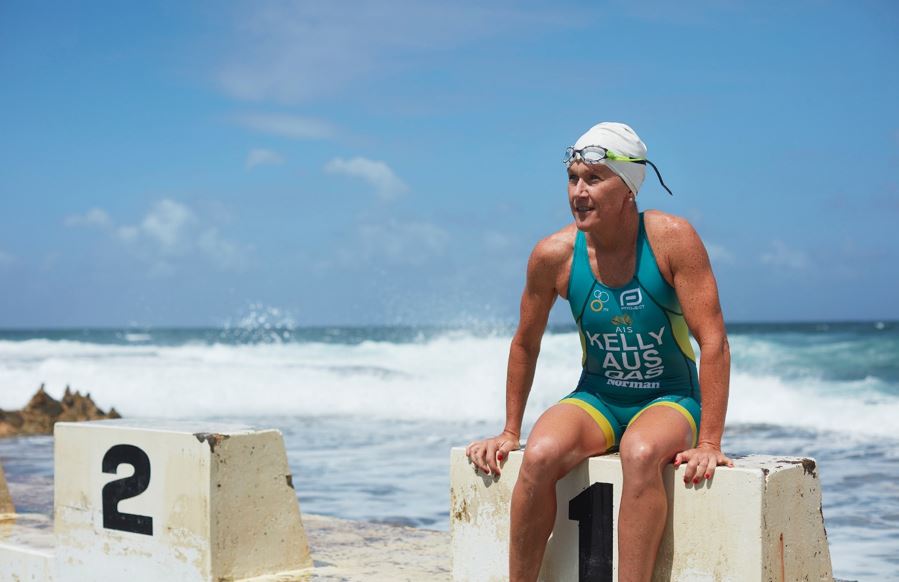 Preparing for the Brisbane 2032 Paralympic Games
Harvey's HQ: How do you envision the Paralympic movement evolving over the coming decade as we move towards the Brisbane 2032 Paralympic Games?
Katie Kelly: It is going to become an absolute powerhouse in athleticism. The more we give Para-athletes the chance to access sport and equipment, as well as the coaching and facilities they need from a younger age, the more they will excel.
This is what Sport Access Foundation is about. Our grants are focused on three areas. To help kids get started. To help those already involved but need a 'kick-start' to access better equipment or services. And then to help those on the pathway and in development squads to achieve national representation.
I hope to see more investment by our national sporting organisations at grass-root levels to help young Para-athletes get involved and skilled up. Their disability shouldn't be a barrier to their participation.
More Conversations with Incredible Australian Paralympians
Discover more of our conversations with incredible Australian Paralympians. To do so, click the following links and view our chats with Christie Dawes, Dan Michel, and Danni Di Toro.