Strap yourselves in, folks, because it's pedal-to-the-metal stuff with Harvey Norman Supergirls Simona De Silvestro and Renee Gracie – the first all-female V8 Supercars driver team to compete at Bathurst's fabled Mount Panorama track since 1998.
Harvey Norman has thrown its support behind the extreme exploits of the dynamic duo, this being the second year as part of the girls' official network. "We are proud to support women in sport and this is a great opportunity at one of Australia's biggest sporting events", said CEO Katie Page. "We want Renee and Simona to be an inspiration to other young females."
V8 Supercars CEO James Warburton echoed this sentiment: "We are proud of the critical role women play in our sport, from our fans to our teams and staff at V8 Supercars. We have an obligation to provide a pathway for young females to have the opportunity to compete at the highest level."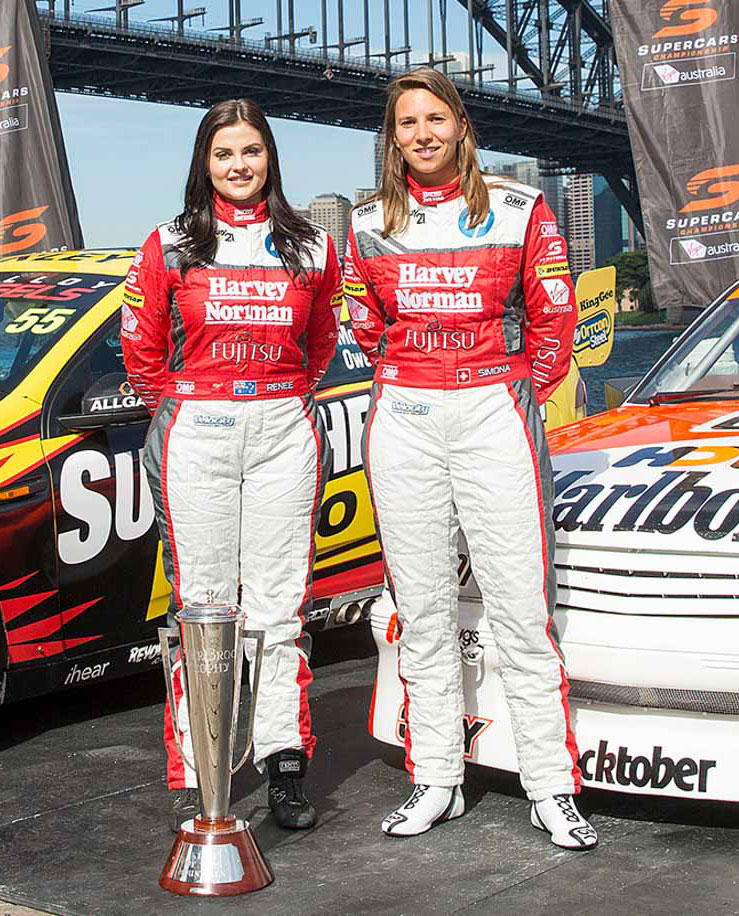 It's been a long, winding road to success for these female V8 Supercar drivers.
Renee Gracie has become somewhat of a trailblazer for women in Australian motor racing. The ex-karting star was the first female to compete in the Australian Porsche Carrera Cup. In just two seasons, she scored five Top 10 results and finished every race she competed in – an impressive record matched only by five-time series champion Craig Baird. Renee broke more ground in the 2015 Dunlop Series where she was the first full-time female competitor in 14 years.
Swiss-born Simona De Silvestro is a former Formula E and IndyCar driver. She's competed in the world-famous Indianapolis 500 five times and is one of only three women in history to have a podium finish. The Bathurst 1000 was actually the first V8 Supercars race Simona ever watched and now she finds herself in the thick of the on-track action: "I have to thank Harvey Norman for their support as without them this incredible opportunity would not have been possible. To have the trust from somebody like Katie Page is giving me a lot of confidence".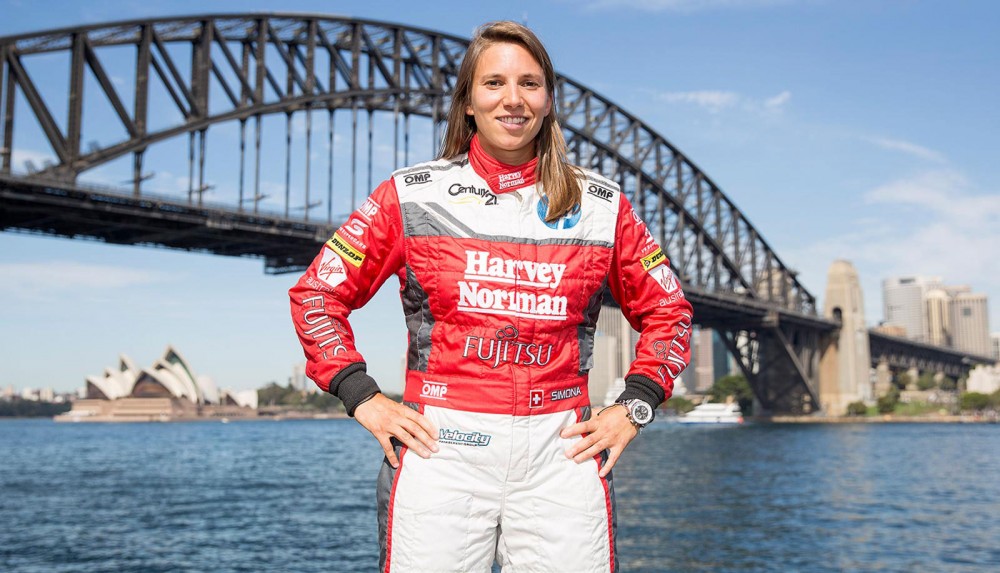 The 2015 Supercheap Auto Bathurst 1000 put the Harvey Norman Supergirls to the test. Simona was driving a V8 Supercar for the first time – a car almost twice the weight of the Formula E and Indy cars she races internationally. On top of this, this female V8 team was driving the gruelling Bathurst course for the first time. The girls didn't baulk at the challenge or the doubters trackside, and in year one of the two-year wildcard deal, finished in 21st place in their Harvey Norman Supergirls Falcon FG X.
In 2016, they'll be driving the Nissan V8 supercar and looking to improve their times and placing. The majority of motorsport competitions are a "best of" series. With a wildcard entry, the Supergirls only get one shot – this year they want to leave their mark.
"We want to inspire other young females that they can do anything in life", said Renee "Motor racing is a sport for all and the Harvey Norman Supergirls entry at Bathurst is proof of that."
Now that's what you call "motorvation" for the next generation of fast females in V8 Supercars.