To mark this year's National Reconciliation Week, join us as we chat with Tamika Yasso, a proud Juru woman who grew up on Gubbi Gubbi and Turrbal land and now lives in Yagara country (in South East Queensland). Personal Assistant at Harvey Norman AV/IT Booval, Tamika tells us what National Reconciliation Week means to her.
Thanks for speaking with us, Tamika. Could you tell us what National Reconciliation Week means to you?
National Reconciliation Week is a moment to stop and think about what has been overcome, where we are at now, and what is next moving forward.
It's a time when I can share a bit of my history with my friends and co-workers – and even with some of my family. I get to pass down to my cousins and nephews the things that I was taught.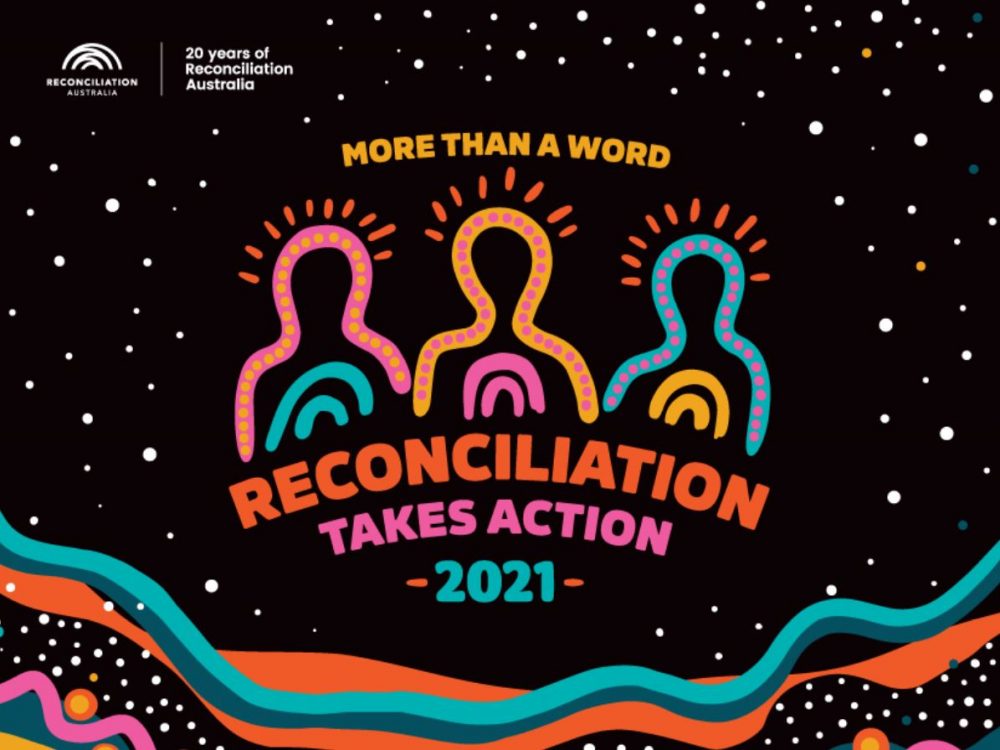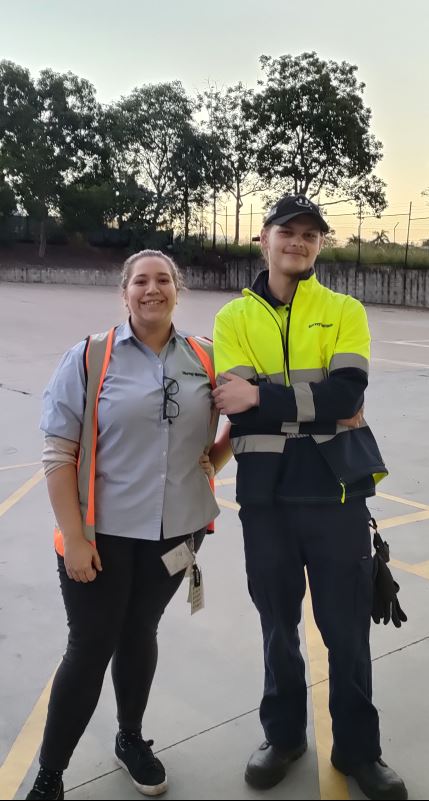 When it comes to reconciliation, I share the cup of tea analogy with everyone and anyone. Whether you're a First Nations fella or non-Indigenous, you have to think of it like you're a cup of tea. It doesn't matter what colour you are, you're still tea.
That's a beautiful analogy. You mentioned passing down things you were taught. What did you learn growing up as a proud Indigenous person?
As a child I learnt slang and skills from my father, different ways of talking to people, and the most essential thing in life – family. Respecting and knowing your elders will guide you and move you to teach the younger ones what you have learnt. It's important to make sure you have permission from the elders of the land you live on to sing certain songs and to embrace their ways.
I like to think that my love for baking and painting comes from my Juru side. First Nations Australians are known to be the first bakers, and everyone knows how sacred paintings are.
Unfortunately, my father's language is now lost. However, I met a Koori woman who taught me some of her language – which was definitely a blessing.
Another important lesson I learnt was that you must always work hard. Work hard for your family. Do whatever you can to support them.
On the topic of work, we'd love to hear a little bit about your time as an employee of Harvey Norman AV/IT Booval.
I've been working at Harvey Norman AV/IT Booval for eight months and I worked for three months at Harvey Norman AV/IT Fortitude Valley before that. The training is great and the culture here is very positive.
Originally, I made the move to this part of Queensland for the job because I'd heard wonderful things about Proprietor Daniel Simpson.
What is your career development plan for the next 12 months?
I will be moving to administration in the next few weeks. My wish is to plant my feet in that position, excel in it, and go where the road takes me.
And where do you see yourself in five years?
I've fallen in love with this area and the people at Harvey Norman Booval. I would like to stay with the company for at least another five years – maybe more! I plan to buy a house in the area and have children, adopt or foster.
Tamika, thanks so much for speaking with us during National Reconciliation Week!
Cup of Tea – a poem by Tamika Yasso
 I'm a cup of tea, yes I am . People think I come from a British man.
I'm a cup of tea, this much is true. But I don't bleed the colours Red, White and Blue.
There is Black from my father, red from this land.
My caramilk feet belong on golden sands. 
People ask me where I'm from and if I'm sure.
They assume my tan would be far more.
It changes with the seasons and it effects my heart.
Even more so when I'm asked to play the part.
Talking in language is where it normally starts and funny enough.
It's where it all falls apart.
I meet others mixed in different cups.
We all share the same story of our growing up.
A lot of my brothers and sisters not knowing where they can rely.
Then eventually letting their spirit die.
Other cups of tea, who may not know.
There is change coming, be proud, put it on show.
We are all one dream closer to a better tomorrow.
Interested in finding out more?
To learn more about National Reconciliation Week, visit the Reconciliation Australia website.
Click here for information about exciting career opportunities at Harvey Norman, Domayne and Joyce Mayne.