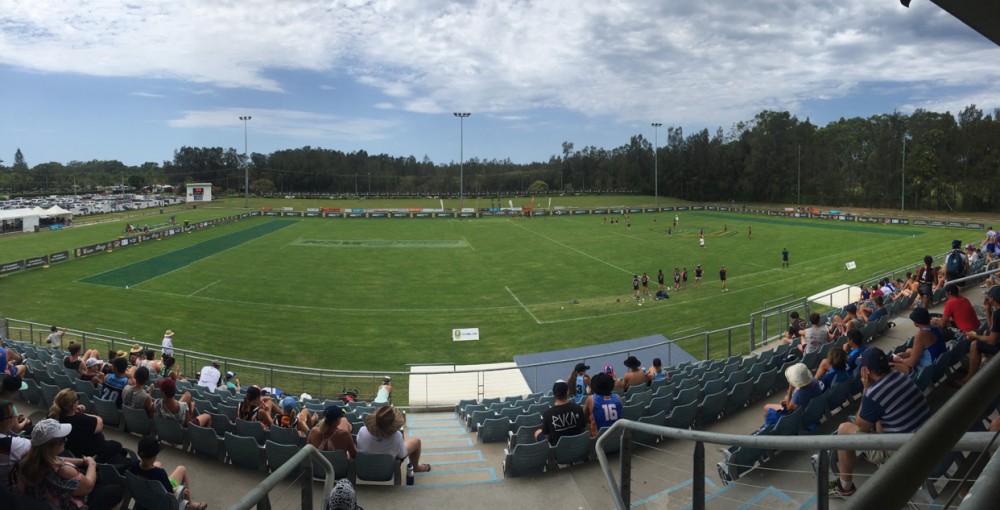 Oh, what a sensational weekend!
If you were anywhere within the vicinity of Port Macquarie the weekend of February 19th to the 21st it's likely you would have heard the mighty roar emanating from the NSW Touch Football Junior State Cup. From Friday to Sunday, thousands of players and spectators converged on the vibrant city, on the mid-north New South Wales coast, to take part in the biggest touch football event in the world.
Open to teams from all across New South Wales, the 2016 edition of the championship saw close to 350 male and female junior touch football teams, ranging from under 10s all the way up to under 18s, take part in some of the most exciting and exhilarating games of touch in recent memory.
After the disappointment of last year's tournament having to be abandoned on the final day due to excessive rain, there were more than a few nervous faces this year as the weekend's blistering heat gave way to a fierce storm. Thankfully the conditions did not deter the players or organisers and the tournament was able to continue. Witnessing the players overcoming such challenging conditions made the event an even more memorable one to watch!
To a person, every player gave it their all. Top-notch skills were on display, and absolutely nothing was left on the table. It'd be easy to say that the players were motivated by competing at such a marquee event, but in talking to the coaches, referees, parents, siblings and friends, it became clear that this fun and determination is on display every week in local touch competitions across the state.
Of course, special mention should be made to those very coaches, referees, families and friends. They're the ones that got the teams to Port Macquarie. They're the ones that were giving such tremendous support and creating such a joyous atmosphere on the sidelines. They're the ones who truly made this weekend what it was.
Why We Love Touch Football
For Harvey Norman, it was a great opportunity to activate and engage with players at the NSW Touch Football Junior State Cup for the second year in a row as the naming rights sponsor of NRL Touch Football.
We had a pop-up stall set up, allowing players and spectators to charge their phones, connect to wi-fi and put themselves in the running to win a FitBit Charge HR. The sense of fun and excitement in the air was infectious and only reinforced to us just why we are involved with the Harvey Norman NRL Touch Football community.

This sense of fun and excitement all stems from the wonderful unity and team dynamic that touch football provides. It's such an inclusive game, perfect for those of all ages and abilities. No matter whether or not you've played before, you'll always be welcome to join a team, learn new skills, improve your personal fitness and have an absolute blast! Whether you want to join a new social circle or put together a team with some mates, the dynamic game of touch football is for you.
So, if you or a bunch of your mates want to get involved and play Harvey Norman NRL Touch Football, just head to the following link to find your local club. Hopefully we'll be seeing you on the field soon!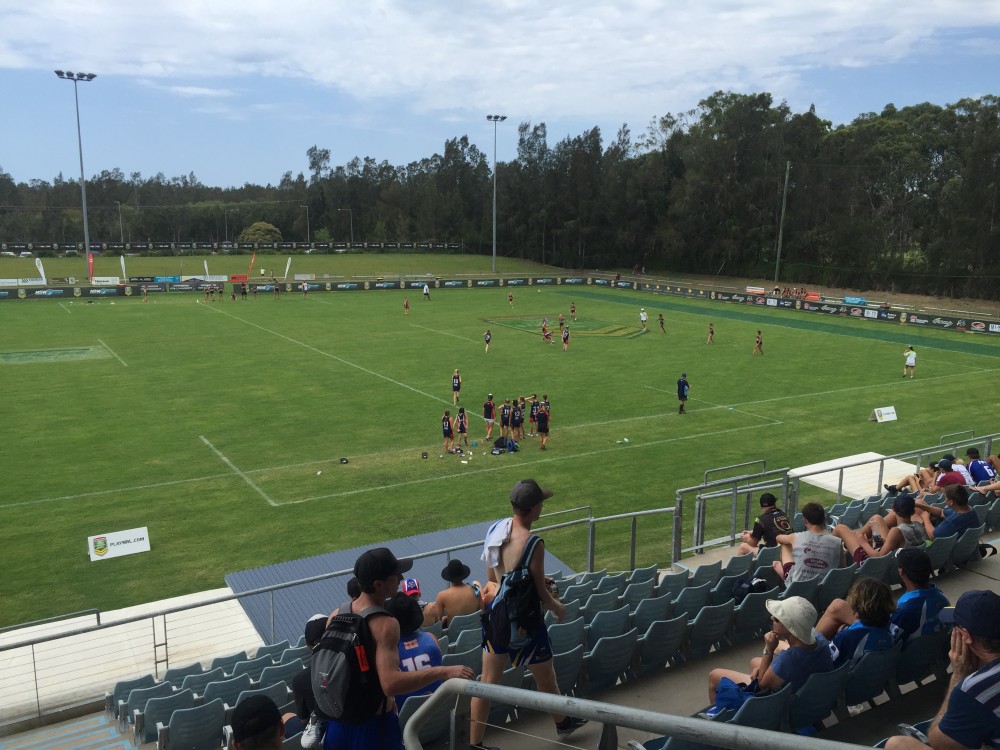 GRAND FINAL RESULTS:
 10's Boys
Western Suburbs Magpies 11 defeated Bankstown Jets 4
10's Girls
Northern Beaches Renegades 5 defeated Penrith Panthers 0
 12's Boys
Penrith Panthers 11 defeated Western Suburbs Magpies 10
 12's Girls
Northern Beaches Renegades 4 defeated Parramatta 3
 14's Boys
Western Suburbs Magpies 5 defeated Peninsula Piranhas 0
 14's Girls
Manly Warringah Sea Eagles 11 defeated Nelson Bay Neptunes 2
 16's Boys
Newcastle City Knights 8 defeated Central Coast Dolphins 7
 16's Girls
Manly Warringah Sea Eagles 15 defeated Wagga Wagga Vipers 0
 18's Boys
Murwillumbah Mavericks 17 defeated Beresfield Bandits 6
 18's Girls
Newcastle City Knights 11 defeated Manly Warringah Sea Eagles 8
Overall Club Champion:
Manly Warringah Touch Association