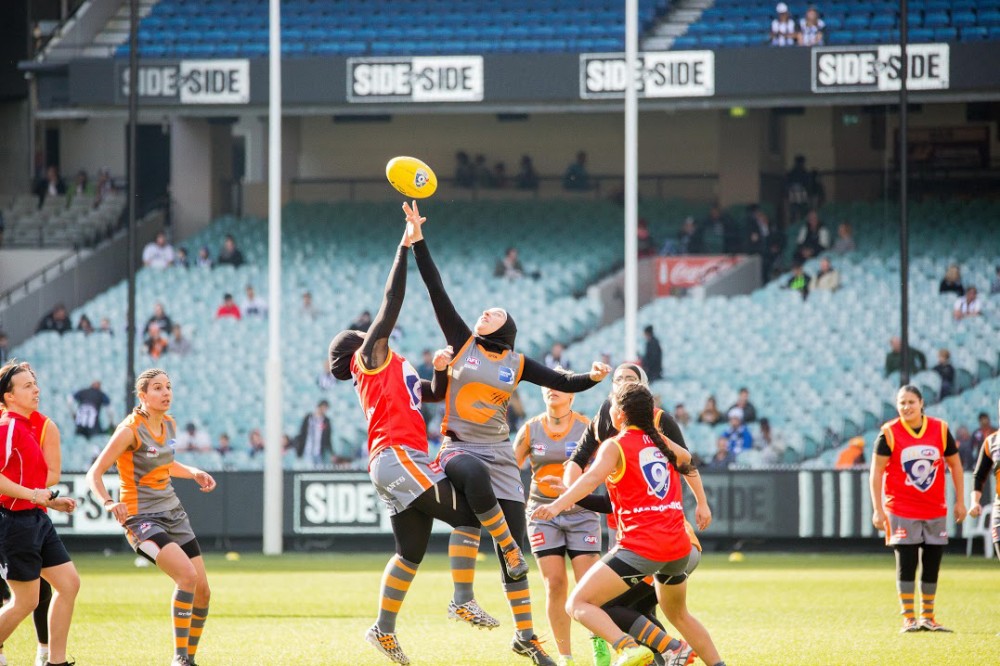 Australia's first predominantly Muslim women's AFL team, the Auburn Giants (formerly the Auburn Tigers), are currently in the midst of their biggest season yet. In June they played for the first on time on the hallowed turf of the MCG and now, having qualified for the AFL Sydney Women's Division Two semi-final, they potentially sit just two games away from premiership glory.
So what's the story behind this team of inspirational women from the western suburbs of Sydney?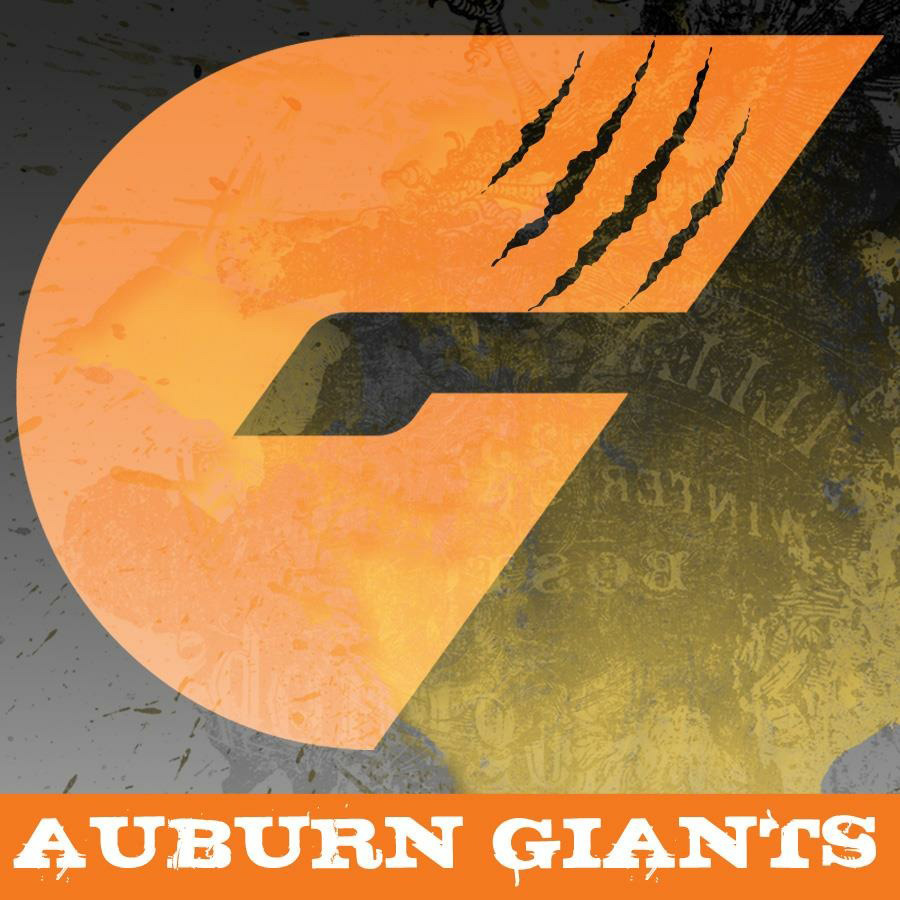 Auburn Giants AFC – An Incredible Story
In 2011, Amna Karra-Hassan was just 22 years of age. Despite having no previous athletic background or experience, Amna knew one thing; she had a passion to get involved in women's sport.
It just so happened that Amna's cousins played for the Auburn Tigers AFL Sydney Men's Team. Now, it might not come as a surprise that Amna from western Sydney, an area that sits well outside of the traditional AFL heartland, had at that point never even watched a game of AFL on TV. However, after watching her cousins play, she knew that this was the sport for her.
She got in contact with her friends and encouraged them to join her for a training session. At that moment, the AFL Tigers Women's Team was born.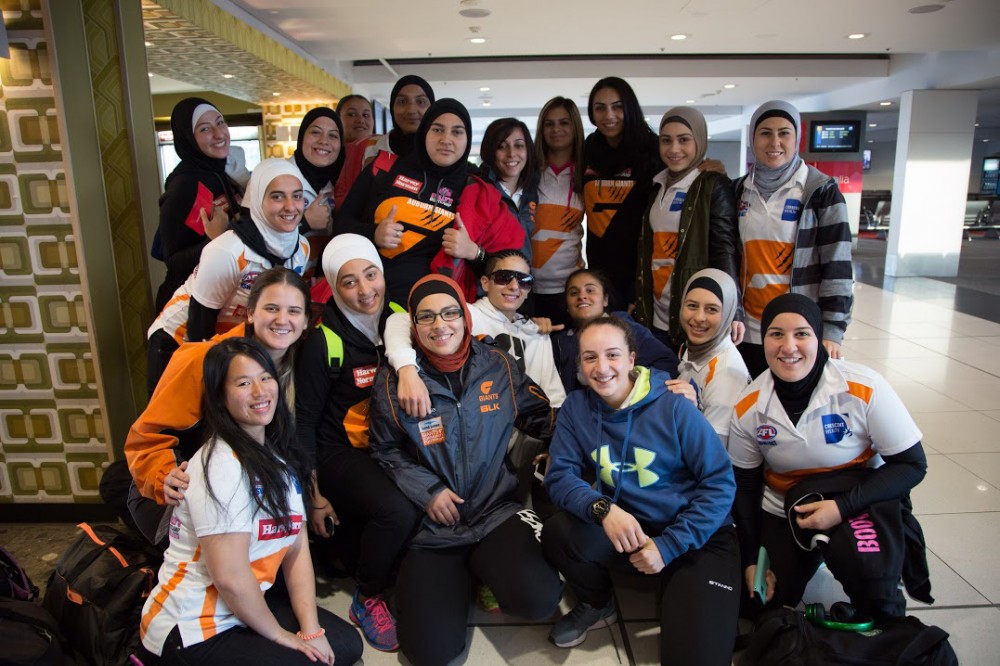 From there, this team made up of individuals from a highly diverse range of cultural backgrounds, has come together, learnt the game and fallen in love with it. They've faced challenges that they've had to overcome. They've grown. And, most importantly, they've inspired.
From Auburn Tigers To Auburn Giants
In 2014 a big change occurred for the Tigers as they entered in to a relationship with local AFL Premiership side, the Greater Western Sydney GIANTS.This partnership with the GWS GIANTS saw Amna's squad rebrand themselves as the Auburn Giants.This was followed in 2015 with Harvey Norman coming on board as a major sponsor. Amongst other things, this sponsorship has enabled the Auburn Giants to set up a youth girls' side. This young Giants side not only encourages girls from the local area to get involved in grassroots sport, but it also provides them with wonderful female role models in the likes of Amna Karra-Hassan and her teammates.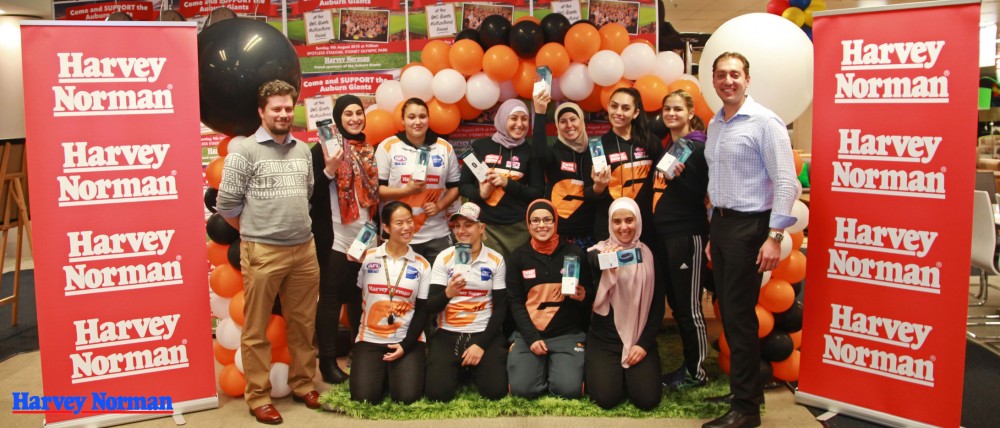 2015: The Year Of The Giants
2014 was a highly successful year for the Giants as they made the final series. However, this year is shaping up to be even better! Having qualified for the semi-finals, the Giants have every chance to be holding the premiership trophy aloft in just a few weeks time.
On top of their premiership ambitions, the Giants have had a couple of other huge on field moments this year.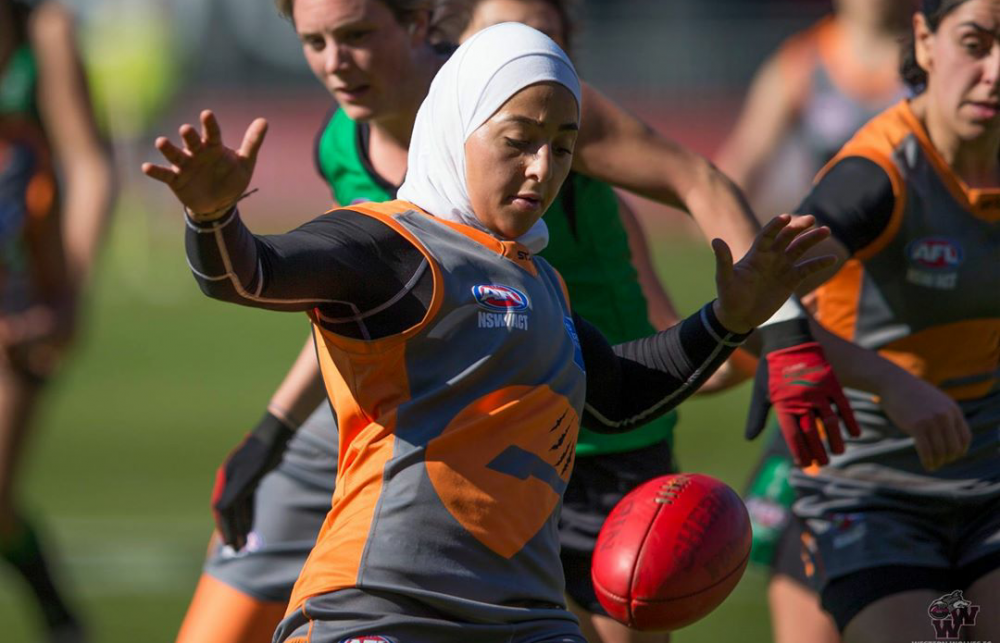 In June, the Auburn Giants graced footy's spiritual home, the MCG. They set foot on the famous ground to play the curtain raiser for the AFL match between the GWS GIANTS and the Collingwood Magpies.
Then, on Sunday, August 9th, as part of the GWS GIANTS Multicultural Round celebrations, the Auburn Giants prevailed in a huge match when they took on the UTS Shamrocks at GWS GIANTS' home ground, Spotless Stadium.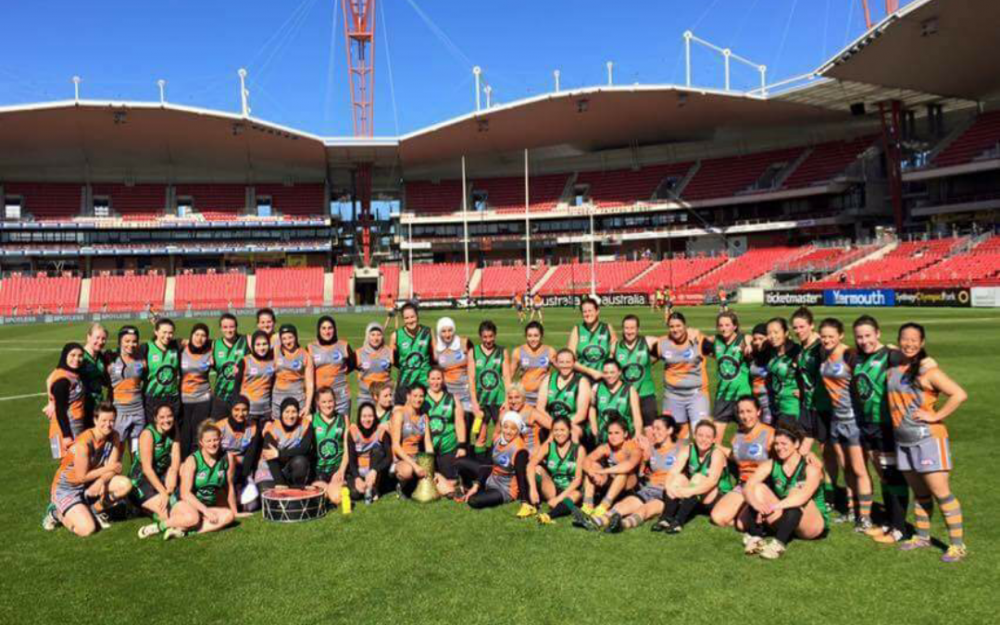 Women's AFL, Camaraderie, Inspiration & Dreams
Harvey Norman recently caught up with Amna Karra-Hassan during a brief free moment in between her commitments to the trail-blazing Giants, her work as a community liaison officer and her role on the Multicultural NSW Board. We asked her about the highlights of the last few years with the Giants, the impact the team has had within the community and her advice on what it takes to follow your dreams.
 HN: Growing up in Western Sydney, a region that sits outside of the usual AFL heartland, how did you come to be involved with Australian Rules Football? What was the inspiration behind forming the Auburn Giants (then known as the Auburn Tigers) back in 2011?
Amna: I played in a women's demo game at a Harmony Day event in March 2011. In August that year I watched my cousins play at Mona Park for the Auburn Tigers. I messaged all the girls I knew to come down to training and just gave it a go. I focused on pre-season, then season one, then the next season came, and so it goes every year came and went and here we are in 2015!
HN: What does the camaraderie of the Auburn Giants mean to you and the rest of the team?
Amna: Camaraderie gives me motivation to go to footy training and get out of bed early every Saturday morning because it's going to be fun and safe place to be myself. It's girl time and giggles. It's focus and football. It's dedication and dominance.
HN: What have been some of the highlights of the last few years?
Amna: Being part of the growth of the football players. Watching their faces light up when they achieve something on or off the field. It's incredibly rewarding. Also, winning the game on the 2nd of August, 2014, that got us into last year's quarter final! Plus being top of the table this year – an unbelievable team effort!
HN: What, if any, challenges have the team faced over the years and how did you overcome them?
Amna: The biggest challenge is that we recruit players who've never played AFL. Every year we have to start with basic skill development and learning the game. It's difficult because we have a team that may have eight girls who've played since we started and then 15 girls who've haven't played before.
We were on the verge of folding as the Auburn Tigers as we didn't have any sponsorship. We were fortunate enough to be approached by Crescent Wealth and we convinced Hawa Charcoal Chicken to provide funding for three years. Part of overcoming this challenge was to partner with GWS GIANTS to attract more sponsorship.
HN: After partnering with the GWS GIANTS last year, this year you've also entered into a partnership with Harvey Norman.
Amna: The partnerships are important to reflect the maturity and growth of the Club. We have been fortunate to have sponsors like Crescent Wealth, Dollys Bootcamp, Hawa Charcoal Chicken and the Lebanese Muslim Association backing our development since we were the Tigers.
Our most recent partner, Harvey Norman, has enabled me to grow my ambitions for the Football Club in ways we only dream of. This includes starting a youth girls' team and employing a team to develop programs and more collaborative initiatives.
Our partnerships are like webs, they give us more opportunities to grow ideas and develop as a group.
HN: Being such an inspirational team, what impact have the Auburn Giants had with the local community?
Amna: We have a requirement that every player volunteers for ten hours. We give back which is important because we've been given much needed support and encouragement over the years.
I think all the positive stories and role models impact on perceptions of Auburn and more broadly Western Sydney. I think we inspire a generation of young girls to explore possibilities and do whatever they put their mind to.
HN:  Who do you look to for inspiration/mentorship and what has been the greatest advice that you've received?
Amna: Many of my mentors are strong, intelligent women who are experts in their industries. They guide me in negotiating ethical and moral dilemmas. They are supportive when I succeed and when I hibernate because I'm overwhelmed.
As a student of my grandfather (God rest his soul), I have learnt many lessons on social interactions, values, character building, spirituality and leadership. He played an important role in shaping and guiding me.
I look to others with a good work ethic, passion and commitment as a source of inspiration.
My sisters all inspire me as athletes and trainers. Two of them are mothers. Women, particularly mothers are a great source of inspiration. Their resilience and strength is admirable.
The story of the underdog inspires me. One of courage, sacrifice, willpower, struggle and hope. This is my story. It's the story of the Auburn Giants and many people and communities in Western Sydney.
HN: What advice do you have for anyone who has a dream that they want to turn into reality?
Amna: Start somewhere. Share your dream with others. I had a dream that women would have more pathways to get active and play sport. I had no sporting background, no experience and no support. I developed all of it by putting my head down and being committed to my goal: to create an opportunity for women to play sport.
The Auburn Giants is one way I have achieved my dream. GoActive Women is another. GoActive Women is a team that I'm part of which works on engaging girls and women in sport and recreation.
HN: GoActive Women is indeed a great organisation. People can learn more about them and what they're doing for engaging women in sport by visiting www.goactive.org.au. Given your passion for the subject, do you see a bright future in regards to both the continued growth of women's sports at all levels as well as the popularity of AFL in Western Sydney?

Amna: The popularity of AFL in Western Sydney is clearly demonstrated by the fan base of the GWS GIANTS and the growth of community club football teams. We were the first women's team in Western Sydney. Now we are one of four women's footy teams in the area.
The return on investment for women's sport is now being discovered. This past weekend approximately 245,000 people turned on Channel 7 to watch the women's exhibition game between the Demons and Bulldogs.
I'm proud to be part of a sporting code that aggressively pursues avenues to grow the game
in new markets and create opportunities for women to play at the highest level.
HN: As we head towards the back end of the season, the Auburn Giants are now potentially just one game away from the grand final. Could you be holding the premiership trophy in a few weeks time?

Amna: I believe we have all the ingredients of a premiership team. It comes down to confidence, focus and team work – it could be anyone's trophy.
HN: Well, we wish you the best of luck! No matter what happens you've already done us proud. Finally, what would you say to encourage anyone thinking about getting involved in sport?
Amna: Give it a go! Team sport is incredibly rewarding and challenging. You're bound to grow in ways you can't imagine.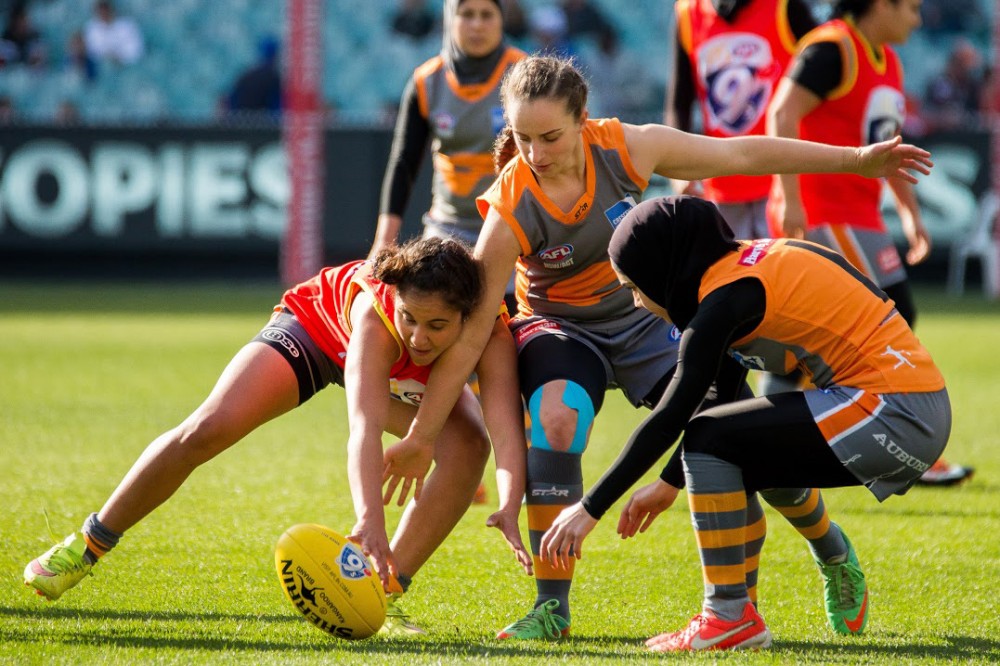 Visit the Auburn Giants Facebook page and give the girls your support as they continue their march through this year's finals campaign!