For the second year running, Harvey Norman is extremely proud to present the winners of the Shine Awards. In partnership with The Weekly Times, the Shine Awards 2018 winner announcement celebrates the achievements of some of our hardest working women; those that are making a difference in rural Australia.
The role of rural women in agriculture cannot be overstated.  Australian women in the farming industry are often actively working to improve their communities and the lives of those around them, while juggling work and family obligations. The Shine Awards tell the stories of these exceptional women's contributions to rural communities, through the recognition of outstanding achievement across six categories: Courage, Belief, Dedication, Grace, Passion and Spirit, as well as an overall winner.
For Harvey Norman's Chief Executive Officer, Katie Page, involvement in the Shine Awards is more than a corporate partnership; it is important on a personal level.
"Harvey Norman is in over 112 regional and rural towns," says Katie. "I grew up in regional Queensland. Gerry is originally from rural NSW. We know from personal and professional experience that a strong rural or regional community depends on secure jobs, education, health services, community engagement and the ability to adapt and innovate. The Shine Awards' finalists are women who are the bedrock of their local community and their chosen sector. Each of them are unsung and, more often than not, reluctant to receive recognition, preferring to attribute it to a friend or colleague. Humility is a quality they all share, coupled with determination, creativity, energy and entrepreneurial drive.
"Every Australian is proud of the bush, the regional beach towns and the outback – these regions are a fundamental part of our national identity. These women and those in their communities continue to build upon our rural heritage, so that our economy can lay claim to being one of the most productive rural sectors in the world – across all agricultural and related industries.
"Congratulations to each of the finalists and the winners. Please take the time to read the stories of these remarkable women and join us in thanking them for the contribution they are making to our way of life.​"​
With great pride, let's congratulate the Shine Awards 2018 winners.
Courage Award
In the face of adversity, the nominees for the Courage Award spoke out, refused to give up and found success against the odds, whether in their own business or community, providing plenty of inspiration to others along the way.
Winner:  Zoe Hayes, Cloncurry, QLD
Stock Camp Member and Entrepreneur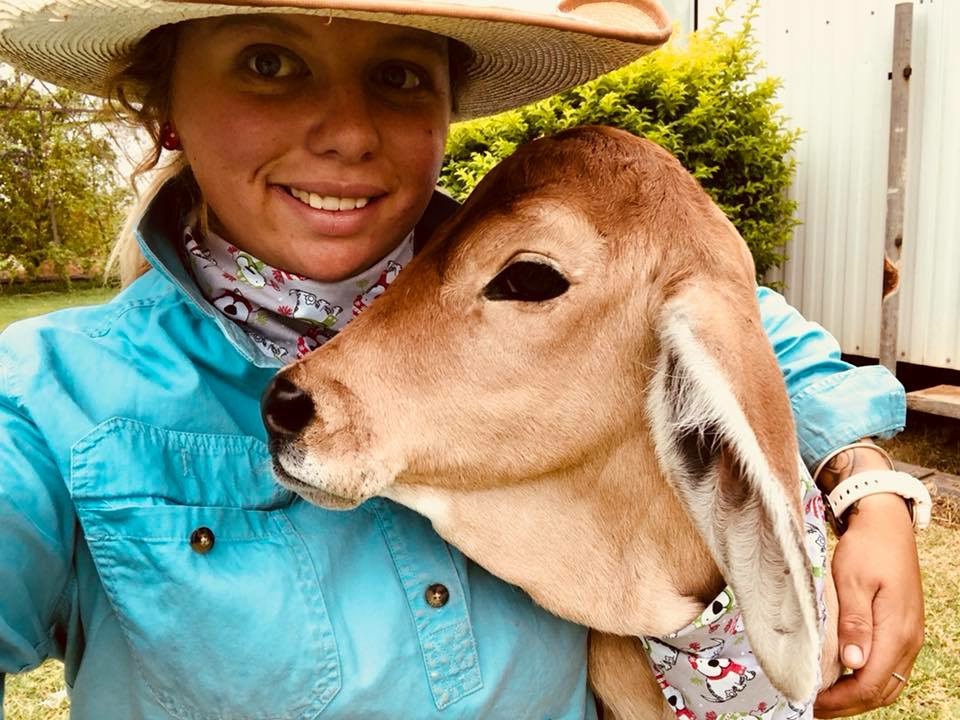 Cloncurry's Zoe Hayes is today living a dream that started in Year 8. Two ringers had come to her agricultural college to present to the students about career opportunities on cattle stations. As someone who loved riding horses, Zoe knew that was where her future lay.
"I just thought to myself 'I want to do that', Zoe told the Rural Weekly.
"I decided I wanted to work stock camps and one day be a public speaker who tells everyone just how awesome our agriculture industry is."
Having followed through on her plans, Zoe is now a member of a stock camp on a cattle station.
On top of that, she's a self-made entrepreneur running two side businesses. Photography is one of Zoe's hobbies and she has developed a successful craft capturing family life in the bush. Plus, she also deals in handmade bandanas and jewellery.
All of this would be exceptional for any 23-year-old. Zoe, however, has had to contend with the loss of her mother, who took her own life when Zoe was just 17 years of age.
"When my mum died, my life completely stopped," she said to the Rural Weekly.
"Someone said to me, 'I know it's hard, but life goes on'.
"That became a huge thing that I have lived by."
(If you or someone you know needs help, please contact Lifeline on 131 114 or beyondblue on 1300 224 636.)
Passion Award
The Passion Award celebrates the women who are stars in their field, armed with natural talents and determination. They have achieved much in their community and place of work.
Winner: Erika McInerney, Warragul, VIC
Advertising & Marketing Expert; Co-founder of the Warragul Farmers' Market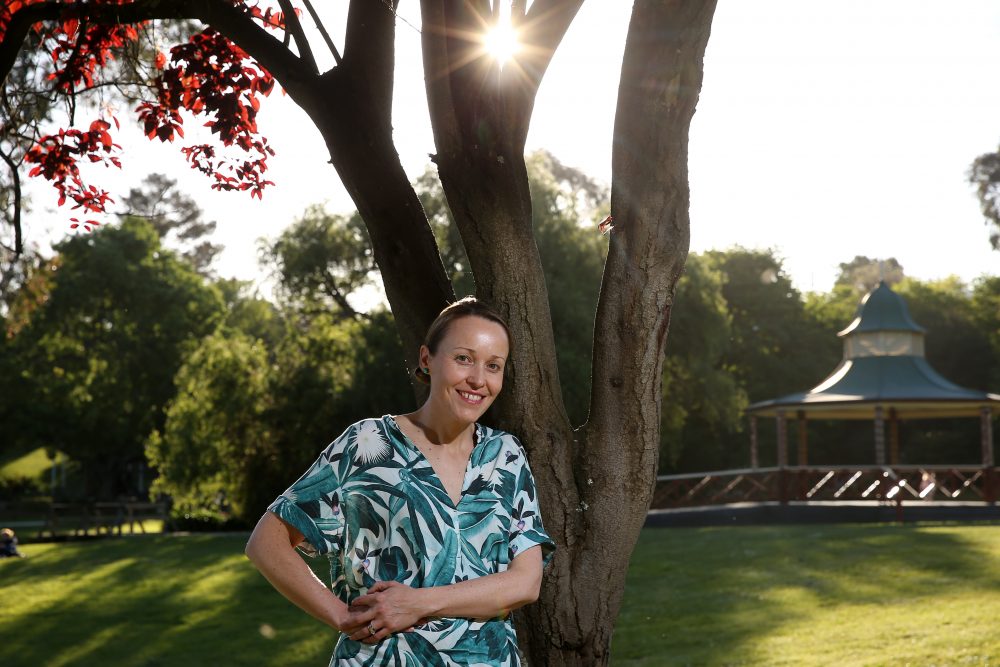 Country towns like Warragul are a world away from the advertising and marketing hubs you'd find in the inner suburbs of our capital cities. Erika McInerney, however, has provided many organisations in regional Australia with a leading marketing strategy.
Seven years ago, Erika moved on from an advertising career of more than 20 years. Today, as she told The Weekly Times, Erika works to assist the Gippsland region's small businesses and local councils "upskill so they can use that experience to promote their events and businesses".
Much of Erika's time and talent is donated to causes such as the Creators Collective Makers Market, which helped to generate more than $50,000 in income for 150 local businesses.
"It's the ability for me, as one person, to effect change and encourage people to make little or big things happen across this whole region," Erika said to The Weekly Times about her motivations.
Erika is also the co-founder of the Warragul Farmers' Market, and leveraged her skill base to grow the reach of the event in the early days.
"We reached 10,000 followers on Facebook; for a country market that is pretty amazing," she said to the paper.
Grace Award
When poise and composure are the order of the day, these are the regional women who quietly get things done.
Winner: Brooke Greig, Derrinallum, VIC
Volunteer Ambulance Officer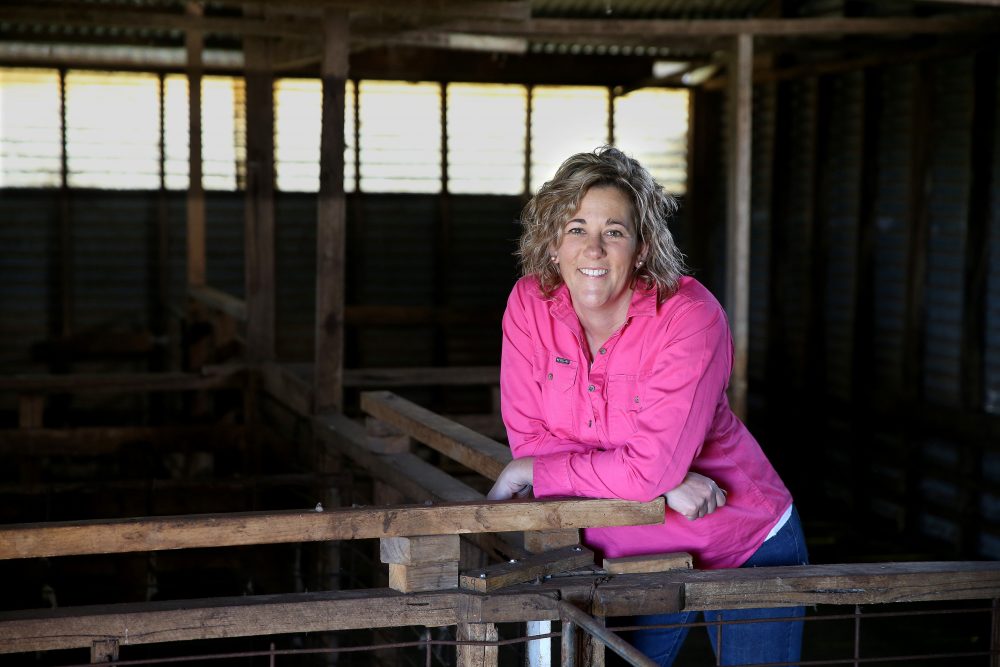 Those of us who live in metro areas are accustomed to virtually anything being a call or tap away. In rural Australia, even the most essential services can be hard to come by. Volunteers like Brooke Grieg are helping to ensure country people have access to the same lifelines as their urban counterparts.
Brooke, a nurse of 17 years, is one of 10 volunteer ambulance officers in her local community. Her training means she can provide critical first aid and patient transport when no paramedics are available.
Friend and fellow resident Siobhan Smith told The Weekly Times about what a lifeline Brooke has become. "If she and the other volunteers didn't put their hands up, we'd be waiting for ambulances that have to come from Camperdown (some 40km away) or even further. But because of Brooke and a few others we've got someone who can be here within 10 minutes if we need them."
In addition to her regular work as a nurse, Brooke is a mother of three and also raises bobby calves.
"Managing the kids and work can be hard," Brooke said to The Weekly Times, "but I have three young boys. If I was in [an emergency] situation I'd want to know there was an ambulance close by."
Dedication Award
The Dedication Award honours the women who have shown long-term commitment to their industry, project or community, and have worked tirelessly to contribute to broader society.
Winner: Jill Chapman, Hay, NSW
Community Volunteer, President of the Hay Show Society
Most of us are fond of the region we live and work in, but Jill Chapman's volunteer efforts as president of the Hay Show Society takes this to another level. At 59 years of age, Jill is showing zero sign of slowing down.
President of the Society for the last 11 years, Jill donates her time to ensuring the annual Show is a vibrant showcase of the town's delights, produce and culture. This is no small job and can take up as many as 40 hours of work per week as the Show approaches.
However, it's an important part of keeping the town's culture alive.
Felicity Maynard, a friend of Jill's and also a community volunteer, spoke to The Weekly Times about Jill's dedication.
"Jill is a wonderful advocate for rural communities and women, especially rural women," Felicity says. "Her passion is the constant, unrelenting promotion of our small rural community, Hay."
"Out in Hay we are 130km from the next town," Jill told the paper. "The people we are doing the show for are from Hay. There are children in Hay who will never go to a show outside of Hay. If we all make a bit of effort, the children can still enjoy that."
Belief Award
This category celebrates the women who have a vision to change or enhance the world around them for the benefit of others.
Winner: Lisa D'onofrio, Castlemaine, VIC
Castlemaine Children's Literature Festival Founder and Director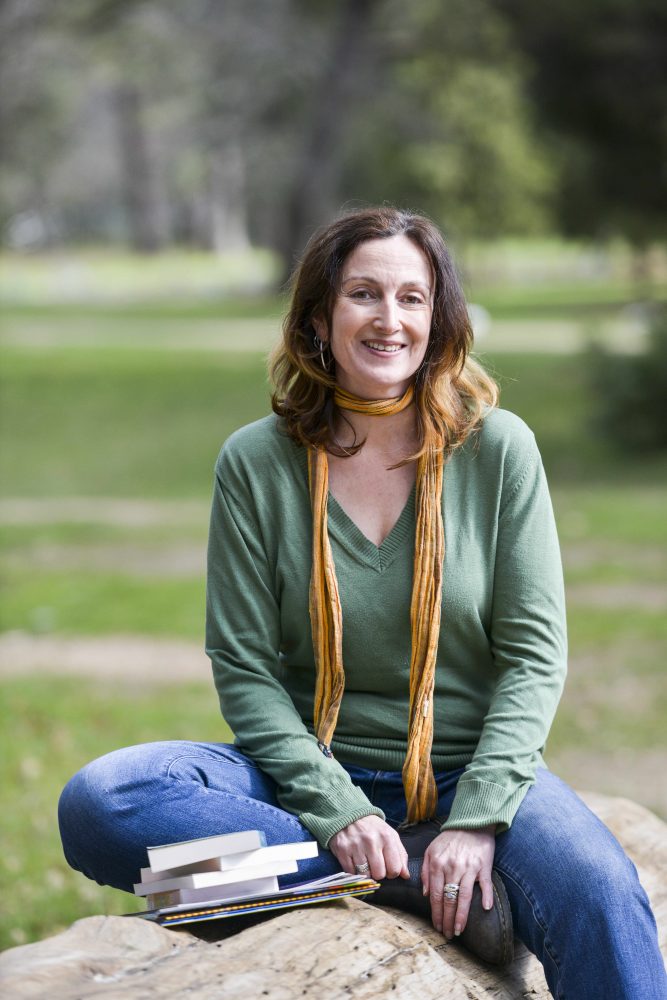 Lisa D'Onofrio couldn't help but develop a love of literature as a child. The daughter of Italian immigrants – a father who loved telling stories of his homeland and a mother who loved reading despite only limited schooling – Lisa read voraciously growing up, partly as an escape from the fruit shop her parents ran in the sleepy Melbourne suburb of Bentleigh.
As a 21-year-old she travelled to the UK to see the world. This is where her 17-year career in improving children's literacy began.
"I'm a big believer in literacy's power to open doors," Lisa told The Weekly Times. "There's a strong connection between literacy, incarceration and poverty."
Back in Australia, Lisa established the Castlemaine Children's Literature Festival that incorporates various events throughout the region. Thousands of families attend each year.
She is also behind the Read Along Dads initiative, which involves dads and granddads, who are serving jail time, producing audio recordings of books for their children to listen to.
"I'm used to making my own opportunities. Doing work like this, it's never linear, there's no definitive career path," she said to The Weekly Times. "And sometimes I do so many things I get to the end of the year and I've forgotten what I've done."
Spirit Award & Overall Winner
The Spirit Award is where sheer personality shines through, recognising women making a difference in their rural community by just being who they are.
Spirit Award and Overall Shine Awards Winner: Toni Barton, Nulla Vale, VIC
Entrepreneur, founder of The Original Lamb Bacon Co.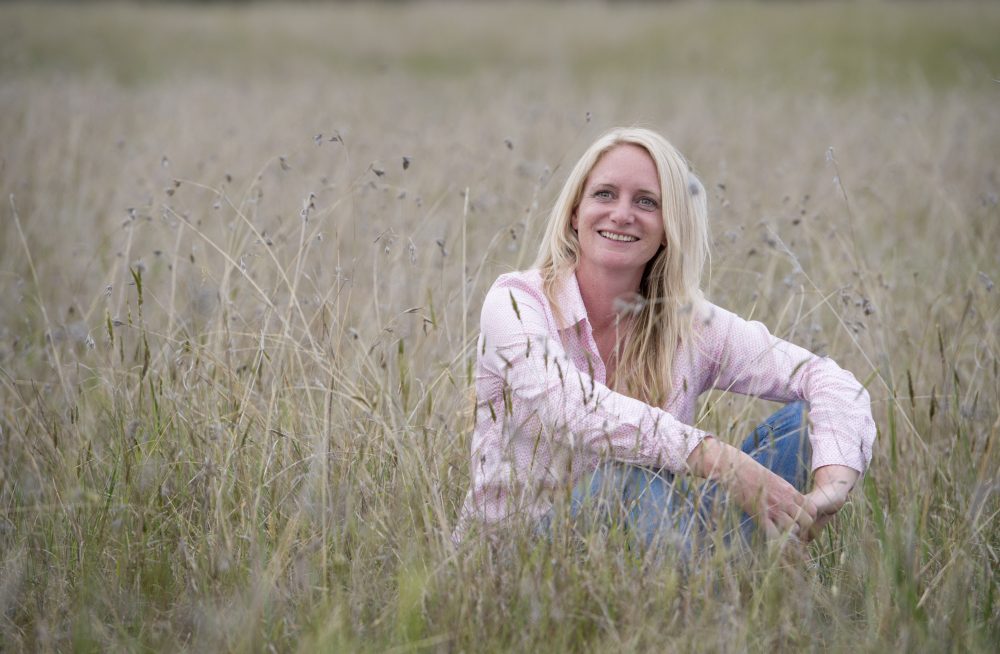 It's hard to imagine bacon made from anything other than pork, but as Toni Barton's website lambbacon.com.au explains, 'bacon' simply refers to the method of curing the meat, not the meat itself.
Lamb bacon is what sets Toni's sheep farm in Nulla Vale apart. Concerned by how much of her lamb was going to waste, Toni had the idea of smoking a lamb belly instead of having to feed them to her Kelpies. Toni has never looked back.
"With that very first batch, just a tiny piece of bacon not even sliced, I drove to a couple of chefs I knew," Toni told The Weekly Times. "As soon as it touched their lips, their eyes dilated and I knew I was on to something."
"I started doing 5kg a week, then 10kg, 60kg a week and then 100kg a week."
After putting in 18-hour days working largely alone, a new distribution deal means that Toni's The Original Lamb Bacon Co. now has a potential annual turnover of $2 million and can ship 1 ton of the product per week.
Sadly, Toni's mother recently passed away after being diagnosed with ovarian cancer. It was this diagnosis, shortly before going commercial with Lamb bacon, that gave Toni motivation.
"It is a huge void in my life. So, when I'm having a rough day I hear Mum telling me I will be OK and to just keep going."
Shine Awards 2018
To learn more about the Shine Awards and the stories of so many inspiring women, head to The Weekly Times website or read our earlier Shine Awards blogs:
► 2018 Shine Awards Nominee Profiles
► 2017 Shine Awards Nominee Profiles
Reporting courtesy of The Weekly Times and Rural Weekly.