Now in its third year, the Shine Awards are again celebrating the extraordinary achievements of women in rural and regional Australia.
Showcasing those leading the way for their local communities – in fields including health, education, design, marketing, communication, and the production of food, minerals and textiles – this year's Shine Awards will again place a spotlight on hardworking rural women who are making a difference. While they don't seek the limelight, these are Australians who truly deserve to have their incredible stories heard.
Presented by Harvey Norman and The Weekly Times, nominations for the Shine Awards 2019 are now open for six categories including Passion, Belief, Spirit, Grace, Dedication and Courage. If you know an inspirational woman who is innovating in her local region, make sure to nominate her today at shineawards.com.au. Hurry, nominations close 30/10/19.
To see what the Shine Awards really mean, we recently sat down with four of last year's winners. It was so great to catch up with these amazing women and to hear how far all of them have come since their victories were announced last year.
Zoe Hayes, 2018 Courage Award Winner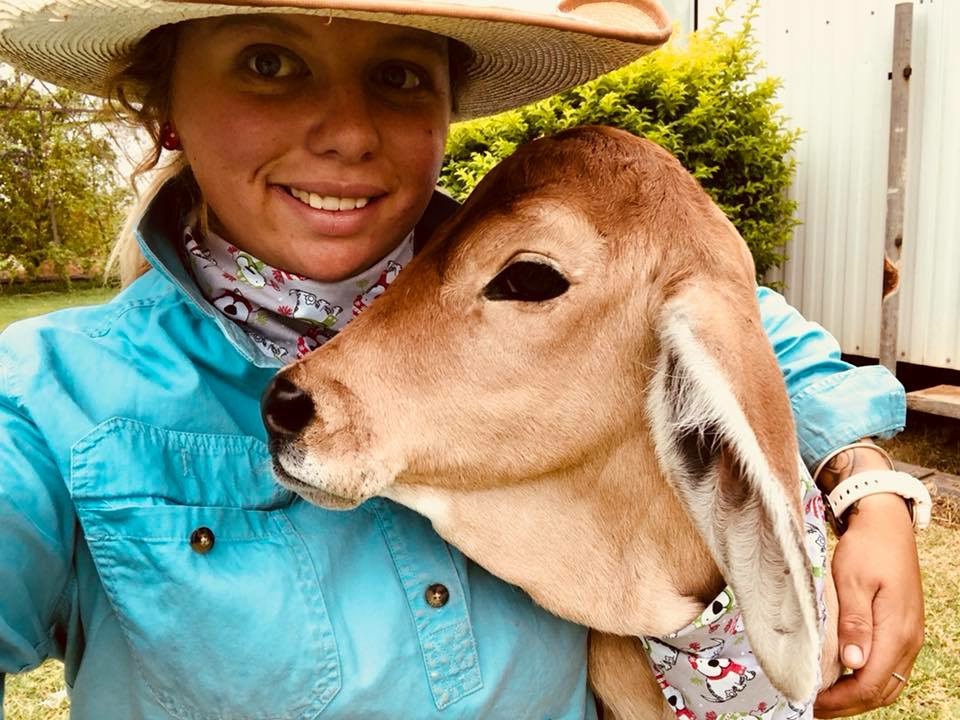 After losing her mother when she was just 17, Zoe battled depression on her way to becoming a first-rate stockwoman and entrepreneur who shares her story to help others cope with mental illness.
What did winning the Courage Shine Award in 2018 mean to you?
Zoe Hayes: Winning the Courage Shine Award in 2018 was an incredibly huge honour and an extremely overwhelming achievement to accept whilst 24 weeks pregnant with my daughter. Now, looking back on it, that award really couldn't have been more fitting, as I was a single mum-to-be, expecting my first child, completely alone. Ironically, my daughter was born on the 8th of March 2019 – International Women's Day!
Knowing that I was nominated – and then won the award for courage – has been a constant reminder that I can in fact be brave, be kind, and be filled with courage no matter what obstacle I'm faced with.
What benefits came from being nominated for and winning the Courage Shine Award?
I think the Shine Awards gave those women running businesses in rural Australia great publicity for the amazing work they do. In particular, Toni Barton, the overall winner, most definitely deserved the publicity she received, sharing with fellow farmers that unique and brilliant initiative of hers, which involves creating lamb bacon from what was once considered a waste product of the animal.
The benefits that I personally received were publicity and, in particular, the ability to shine a light on the movement I've created with #dustoffdepression – an initiative that aims to break the stigma circling mental illnesses and encourage those living in rural or remote areas to speak up, reach out and seek help.
How important is it to promote the achievements of rural women?
I believe shining a light on women within the rural industry prompts, encourages and shows other women that they too can make a difference in what was once an all male dominated industry.
I was completely unaware of the Shine Awards before receiving a phone call saying I had been nominated! However, I think the Shine Awards are truly playing an important role and are an absolutely fabulous way to highlight everyday extraordinary women, quietly achieving massive goals, making huge waves and positively impacting our agricultural/rural industry.  
What's been happening since we last spoke?
Where do I even start! For one, I gave birth to my daughter Zahara Rose when she was just three weeks old.
I also held an online auction through Auctions Plus with the help of fabulous sponsors who donated items to be auctioned off. Thanks to that auction, the #dustoffdepression movement raised $4000, which was donated to The Coo-Wee Ride; an organisation that helps Australian farmers and veterans.
I went back to full time work when Zahara was five weeks old. My work involves taking care of a farm, plus running #dustoffdepression, which now sells a wide range of bright, bold and clashing merchandise. I continue to donate 10% of all my business proceeds and, as of today, have now donated $8,531.69.
I wrote a children's book which taps in to our emotions and feelings, explaining them in a manner that a child will be able to understand and process.
On top of all that, I'm just chipping away, making each day better than the last.
Final thoughts?
If the Shine Awards ever want a previous winner to help with the presenting of the awards, count me in! It was a very special day spent celebrating amazing everyday women and was a brilliant way to network with some very inspiring people.
Winning the Courage Shine Award is a moment I will cherish for the rest of my life.
Lisa D'Onofrio, 2018 Belief Award Winner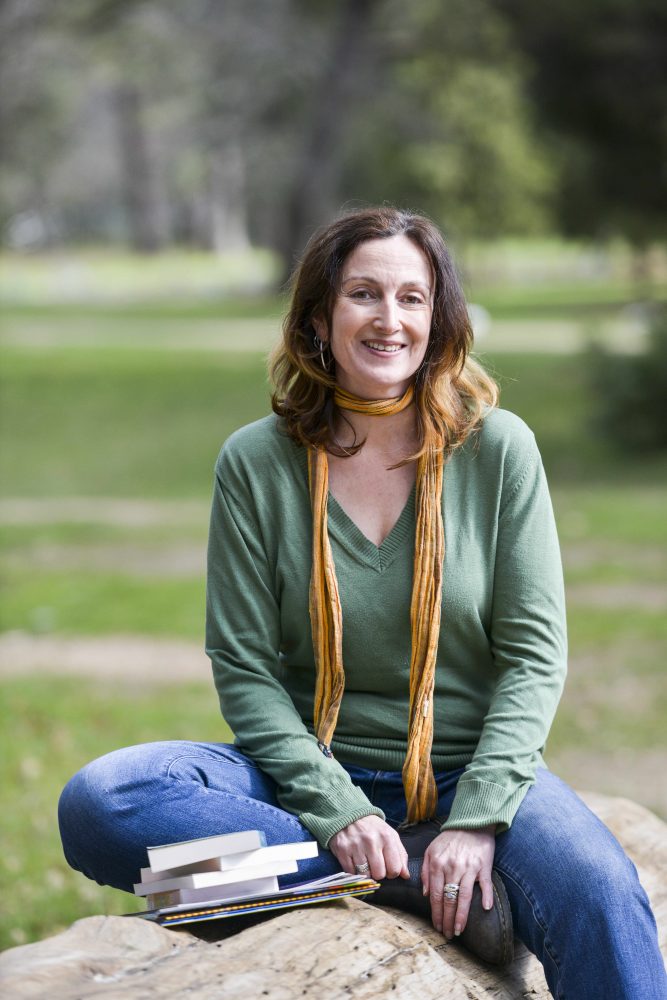 Lisa believes storytelling has the power to transform lives and has formed a collection of unique events aimed at increasing literacy rates in disadvantaged populations, such as rural and regional children, prisoners and foster families.
What did winning the Belief Shine Award in 2018 mean to you?
Lisa D'Onofrio: It felt like a warm hug! I don't think anyone does what they do to get rewarded, but recognition is always appreciated. 
What benefits came from being nominated for and winning the Belief Shine Award?
Some of the prisoners who we've been working with mentioned they had seen me in the magazine, and it was lovely to hear their feedback and comments about it.
What role do you feel the Shine Awards play in promoting the achievements of rural women?
I believe The Shine Awards play an important role in highlighting and celebrating the vital work women do for each other and their communities.
In particular, how has your Read Along Dads initiative evolved in the year since you won the Belief Shine Awards?
Read Along Dads is going from strength to strength. We recently were granted another four years of funding and will introduce some new elements to our suite of social literacy programs.
Final thoughts?
It was really good for me to feel part of a network of amazing women. Sometimes, doing what I do can feel a little isolating, so I'm very grateful to have met so many amazing ladies at the Shine Awards, all of whom are doing interesting and exciting work. I loved being part of it.
Jill Chapman, 2018 Dedication Award Winner
Jill was recognised in 2018 for her work as president of the Hay Show Society, making it a major community event.
What did winning the Dedication Shine Award in 2018 mean to you?
Jill Chapman:  At the time of being awarded the Dedication category, I was sure that there were many more worthy than myself for the award. However, it was wonderful to have many people congratulate me on the award. In the end, it was a letter from a woman who had been treasurer of a league netball committee that I chaired 20 years earlier that really made me own the award. She had taken the time to write her thoughts on my role and leadership. She saw me for who I believe I am, as well as who I want to be.
What benefits came from being nominated for and winning the Dedication Shine Award?
The first benefit was meeting the other finalists and now having these women as part of my support group. These are women that I will contact when in need. Together, we have shared something unique.
 Also, the recognition has empowered me to continue to grow, to take on new challenges, to think about what I can do – and what I still have to offer.
How important is it to promote the achievements of rural women?
I believe rural women have been the backbone of rural communities for a very long time and it is wonderful that the Shine Awards are recognising these people. At this time, there are many awards recognising women, however, I feel the Shine Awards are focused on those not at the top of the tree, but those who are contributing on a daily basis to make our community organisations better and stronger. It is important to shine the light on those women who are innovators, who take a problem and resolve it, whatever field they are in.
How has the Hay Show evolved in the year since you won the Shine Awards?
As planned, I have stepped back from the role of President of the Hay Show Society and, whilst still a Vice President, I feel my role is now to educate, support and nurture a new group of people to take the Hay Show on to bigger and better things. I will still be actively involved for many years to come.  
As, to myself personally, the Shine Award have motivated me to take on a more active role with the Agricultural Societies Council of NSW – and through this role, I will be able to support and work with not only the Hay Show but the many show committees from across NSW. 
Final thoughts?
I have been promoting the Shine Awards wherever I go, as I think it is so important to ensure their place as a key national award.
Erika McInerney, 2018 Passion Award Winner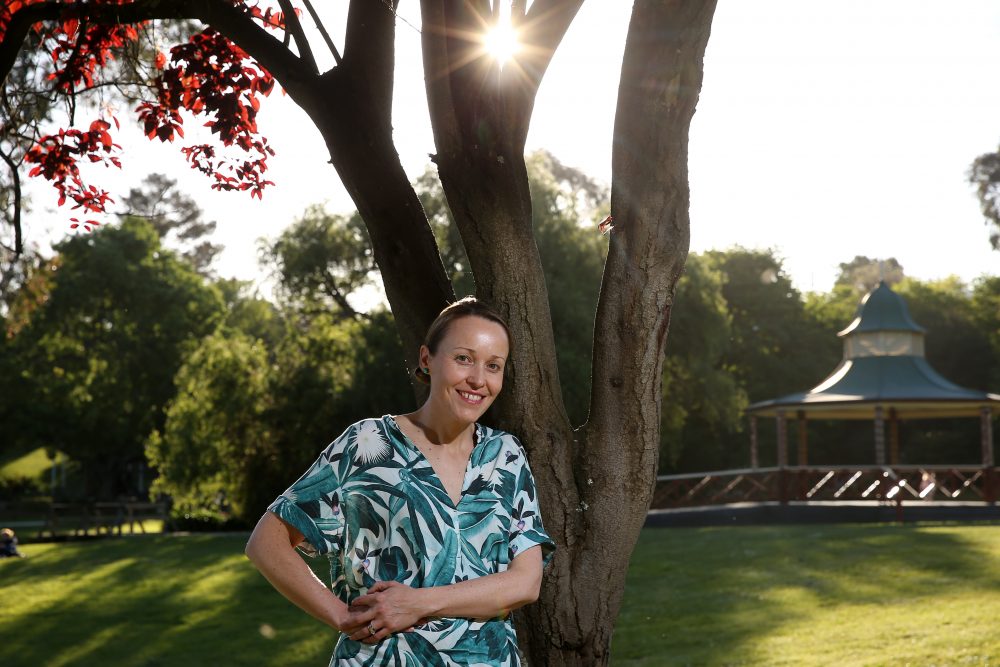 The Warragul mother of two is a co-founder of the Warragul Farmers Market, behind-the-scenes organiser of events including the Gippsland Creators Collective Makers Market and the Binary Shift Conference, a volunteer on local committees and a digital strategy consultant.
What did winning the Passion Shine Award in 2018 mean to you?
Erika McInerney: It really meant a lot. I was absolutely chuffed to be nominated and, honestly, didn't expect to win, so when I did I felt pretty overwhelmed. I think we all get so tied up in 'doing the do' that we forget what it looks like from the outside. It's made me really seek out opportunities to encourage other women around me to put their hands up to get noticed too.
What benefits came from being nominated for and winning the Passion Shine Award?
I have made some really great connections from the process and it has opened up doors for me in my business and personal life.
How important is it to promote the achievements of rural women?
Any time someone shines a light on a woman who is going out of her way to make the world a better place – that's a great thing. Some women are really great at tooting their own horn and seeking recognition, but there are so many who aren't and are just focused on what they are doing. I think it's nice that out of the blue, something like the Shine Awards happen and shows them and the people around them that what they are doing is special.
Do you have any exciting developments to report in 2019?
The most exciting thing happening in my world is that I'm finally learning to take the occasional day off! I've had a huge year so far, working on some really exciting projects in the region and it's been nice to sit back and look back on the last 12 months with pride – in both my work and the volunteering I do in the community.
Nominate for Shine Awards 2019
We want to hear about the incredible rural women you know! To nominate, visit www.shineawards.com.au and tell us about that special person who deserves to have their story shared with Australia.
Discover More About The Shine Awards
To learn more about the history of the Shine Awards, head to The Weekly Times website or read our earlier Shine Awards blogs:
► 2018 Shine Awards Nominee Profiles