The Shine Awards 2020 winners have been announced, celebrating another year of incredible accomplishments from women across rural and regional Australia.
The past 12 months have been extremely challenging for so many of our communities, given the impact of the COVID-19 pandemic and the devastating Australian bushfires. Inevitably, these tragic events have meant this year's Shine Awards take on a special significance – it has truly never been so important to recognise those among us who are making a difference.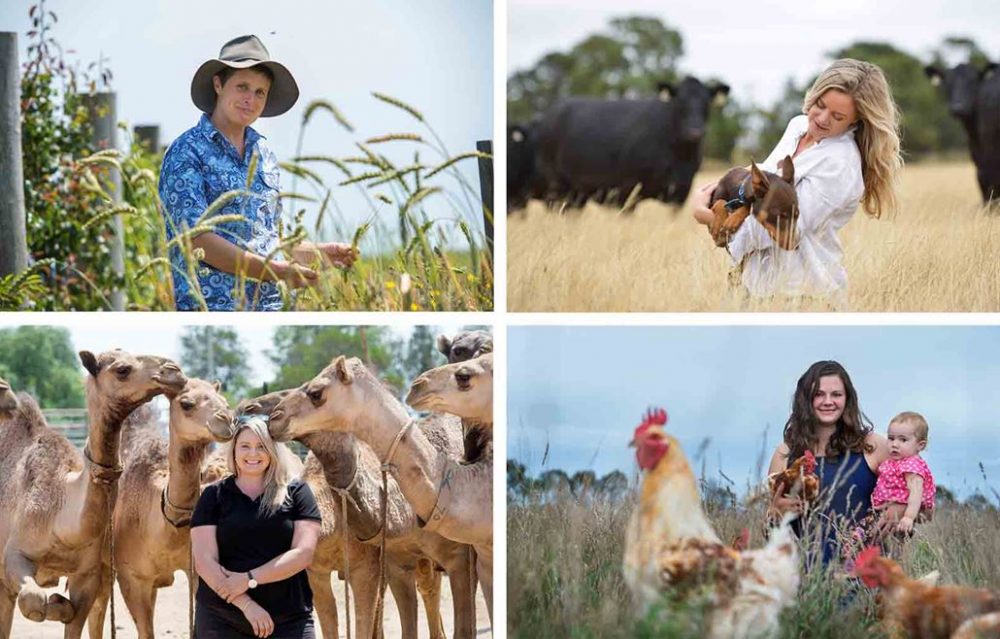 Looking to the women leading the way for their communities in fields ranging from health, sport and education; design, marketing and communication; and the production of food, minerals and textiles; the 2020 Shine Awards again have awarded honours in six categories: Passion, Belief, Spirit, Grace, Dedication and Courage.
While the winners may not seek out the public eye, they deserve all the plaudits in the world.
In celebration of the announcement of this years awards, presented by The Weekly Times and Harvey Norman, we caught up with three of last year's winners: Bridget Murphy, Bessie Thomas, and Margy Perkhun, the 2019 overall Shine Awards winner.
Bridget Murphy, 2019 Belief Shine Award Winner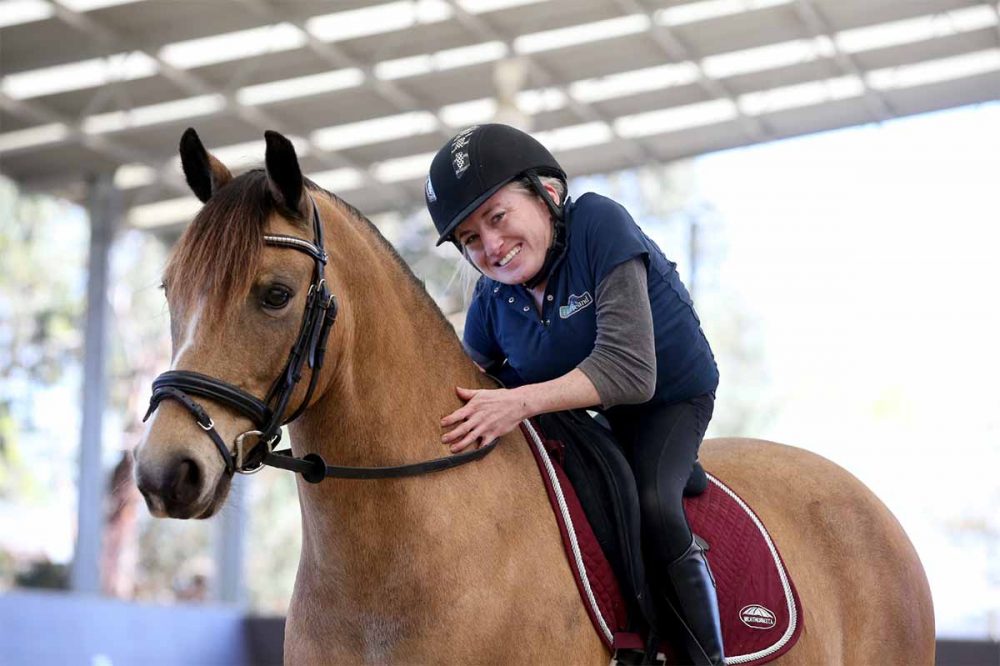 Talented para-equestrian Bridget Murphy, from Healesville, Victoria, was on a mission last year to make the Australian Paralympic team for the Tokyo Games – and her whole community was behind her. Due to the COVID-19 pandemic, the Tokyo Paralympic Games have been postponed until 2021, pushing back qualification. It was inspiring to hear how Bridget has dealt with that challenge, as well as her thoughts on what the Shine Awards mean.
What did winning the Belief category in the 2019 Shine Awards mean to you?
Bridget Murphy: Winning the Belief category of the Shine Awards in 2019 was such a humbling experience. As a naturally shy person, putting my para-equestrian journey out into the world was something right of out my comfort zone, but the support and encouragement I have received has been so amazing.  Since the Shine Awards, I've had many people who have reached out to me thanking me for sharing my story because it has helped them to find the courage, or has inspired them to do something they didn't think was possible. It has really made putting myself out there worthwhile. Knowing that chasing my own dreams is helping someone else go for theirs is a really special feeling.
What does it mean to now have a bond with your fellow Shine Awards winners?
Meeting and sharing this experience with the fellow Shine Awards winners was such an honour. All the recipients had such inspirational stories, not just in what they were doing now, but what they had overcome to get there. Even though we're all rural women, each of us had different experiences that highlighted just how diverse Australia and its people are.
How important is it to promote the achievements of rural women? What role do you feel the Shine Awards play in this?
It's vital, especially in today's world. So many generations of women have been overlooked for the recognition they deserved, and the Shine Awards are so important in highlighting the wonderful work rural women are doing across the country. While I'm certain that all the nominees and winners are just 'getting things done', as the many generations of women before us have, it's powerful that these stories are exposed and shared to inspire the generations to come.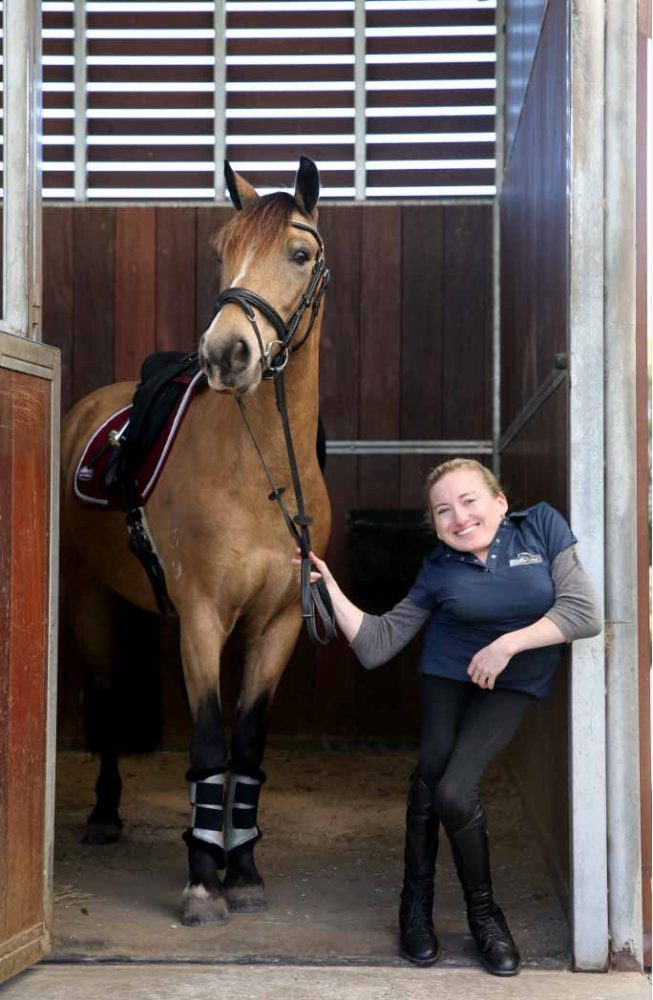 Due to world events, the Tokyo Paralympic Games were unfortunately postponed this year. How have you readjusted and dealt with the challenges of this past year?
It has definitely thrown a spanner into the works! Like everyone else around the country, we've had to refocus and adjust our plans. The pandemic, and Victoria's restrictions, has forced us to re-evaluate, adapt, and given us the time to get totally prepared for what comes next. My dream is still to represent Australia internationally, and we are looking to the future and laying down the plans for the World Equestrian Games and the Paris 2024 Paralympic Games. In the meantime, I'm spending my time enjoying my horses, making sure they are happy, healthy, and ready to continue when things start back up again. The most important thing is everyone staying healthy, and doing what needs to be done so we can all get through this together.
Bessie Thomas, 2019 Spirit Shine Award Winner
Sheep farmer Bessie Thomas, from Wilcannia, NSW, won the 2019 Spirit Shine Award for her work in sharing positive stories on social media about being a primary producer living through the thick of drought, inspiring pride in Australian agriculture. It was brilliant getting to hear her thoughts.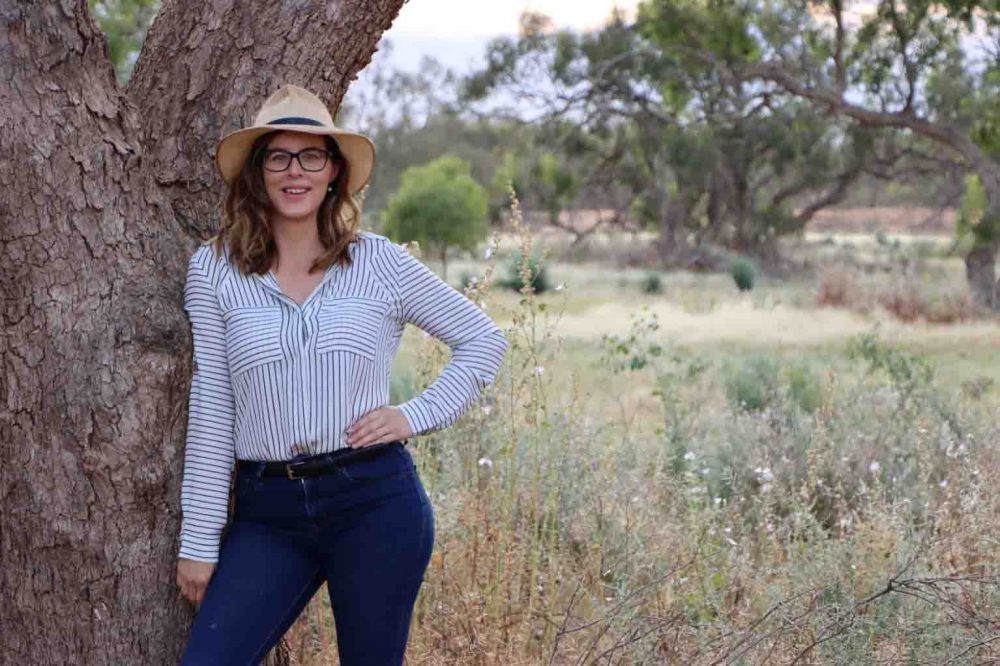 What did winning the Spirit category in the 2019 Shine Awards mean to you?
Bessie Thomas: It was an incredible honour and privilege to be so generously recognised for my work sharing the positive stories of rural Australia. Winning the Spirit Shine Award category was an uplifting and inspiring reflection of my passion for rural people and our lives in the bush. While I was recognised for my inner spirit, winning the award without a doubt continued to buoy my spirits through the tough times as we rolled into the challenges of 2020.
What does it mean to now have a bond with your fellow Shine Awards winners?
We shared a wonderfully special experience together. I was honoured to be named alongside so many amazing and deserving women doing important things for their communities. I now follow their journeys across social media and love seeing how they continue to lead their lives in such quietly dedicated ways. We will always share a bond and I look forward to being able to continue our connection in the future.
How important is it to promote the achievements of rural women? What role do you feel the Shine Awards play in this?
Sharing the stories and promoting the achievements of rural women is vital to the continued success of our rural communities. In the uncertain times of climate, political, health and economic challenges, it is easy for rural people to feel unheard and unsupported – but the Shine Awards prove differently.
The Shine Awards are a perfect example of how valuable the health and wellbeing of our rural communities are to all Australians. Rural women play a vital role in the energy that keeps communities going through the tough times, and recognising their achievements keeps them connected, their voices heard, and makes us all stronger.
Margy Perkuhn, 2019 Courage Shine Award Winner + 2019 Overall Shine Awards Winner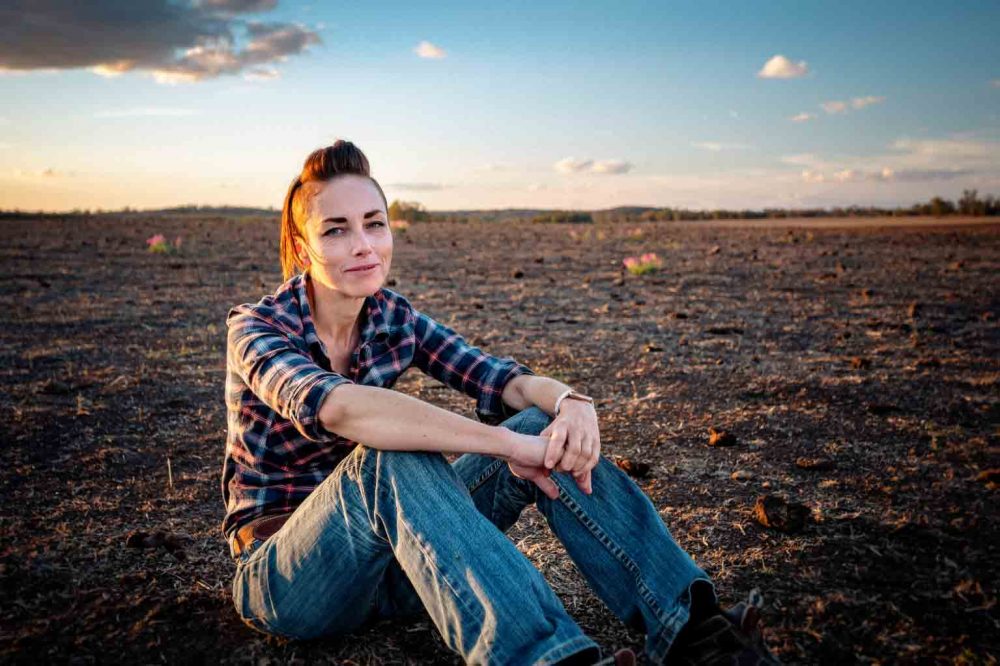 Cattle farmer Margy Perkuhn, from Inverell, NSW, claimed the highest honour at the 2019 Shine Awards for her work in founding Fierce Female Farmers, an initiative that creates and distributes care boxes to farming women struggling through drought. Filled with donated items including sanitary products, body wipes, toilet paper and hand cream, the boxes are absolutely vital for those without an adequate supply to water, or find themselves going through a challenging time.
What did winning the overall 2019 Shine Awards mean to you?
Margy Perkuhn: The Shine Awards shone the spotlight on my care initiative in a way that no other award could. It created awareness in an open and honest way.
The exposure and recognition from my Shine Awards experience enabled me to reach more rural women than I ever expected. It also opened the gateway to a much broader community of people –in particular businesses – who genuinely wanted to help.
For you, how important is promoting the achievements of rural women?
It is pivotal. Rural women possess a quiet strength and connection to community that I believe grows from facing the many challenges that go hand-in-hand with rural life. These are incredibly independent, resourceful loving women who often don't have an opportunity to share this wealth with the greater community. Not tapping into this resource or acknowledging its worth is a massive loss for all concerned.
There's no one else like a rural woman. They are as diverse and unique as the land that surrounds them.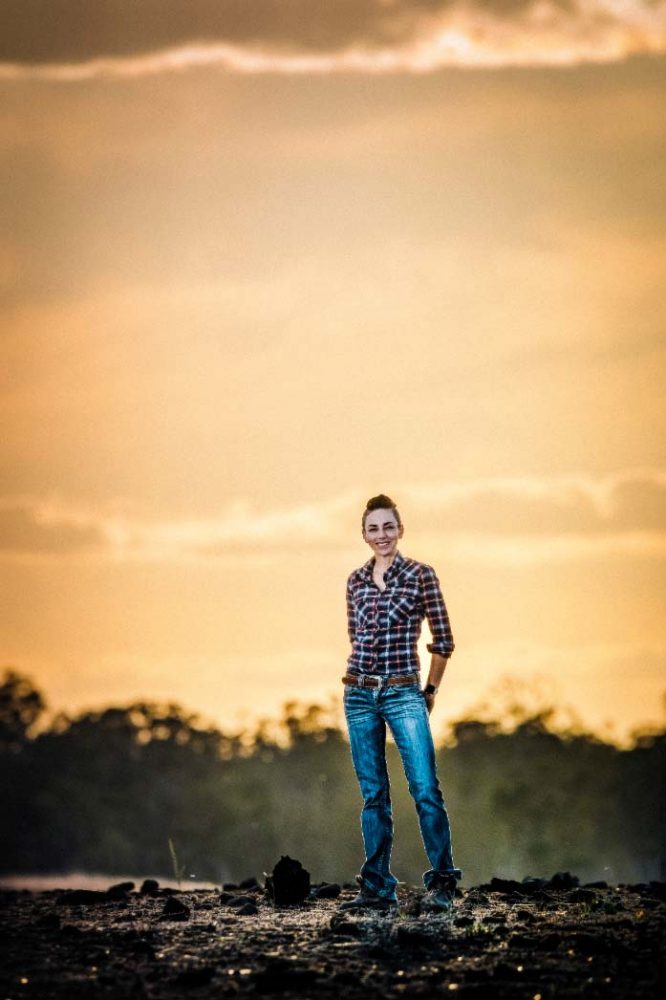 How important are the Shine Awards?
The Shine Awards provide an open and honest platform for rural women and their incredible stories to get out there for all to see and to grow from.
From my own experience, winning both the Courage and overall Shine Awards acted as a beacon for so many drought ravaged rural women across the country who were able to draw strength from my story to take the steps they needed to finally reach out for help. Many of these women openly shared their own stories for the very first time in response to mine. It generated a deeper sense of acceptance and connection.
I will never forget the stories that were shared and the good that came from it.
Shine Awards History
You can learn more about the amazing stories of past Shine Awards winners and nominees from our various blogs over the years. View the collection below:
► 2019 Shine Awards: Celebrating Rural Women
► 2018 Shine Awards Nominee Profiles