The 2021 Shine Awards are a celebration of the women shaping and contributing to our nation's rural communities.
Each year, the awards bring attention to rural women who have worked tirelessly on farms and off them, in community groups and sporting clubs, in the health and education sectors, achieved in the arts and food scenes, or made a difference for their community in any number of other areas.
With nominations for this year's Shine Awards having now opened, we implore you to spread the word about the amazing rural and regional women you know.
It's time to tell their stories and put them in contention to pick up honours in one of six Shine Awards categories – Belief, Courage, Dedication, Grace, Passion and Spirit.
Nominate here: shineawards.com.au
A special catch-up with last year's Shine Awards recipients
Presented by The Weekly Times and Harvey Norman, the winners of the 2021 Shine Awards will be announced in November.
In the lead up to the occasion, we were lucky enough to catch up with four of last year's Shine Awards recipients:
Kate Davis; winner of the 2020 Shine Awards Passion category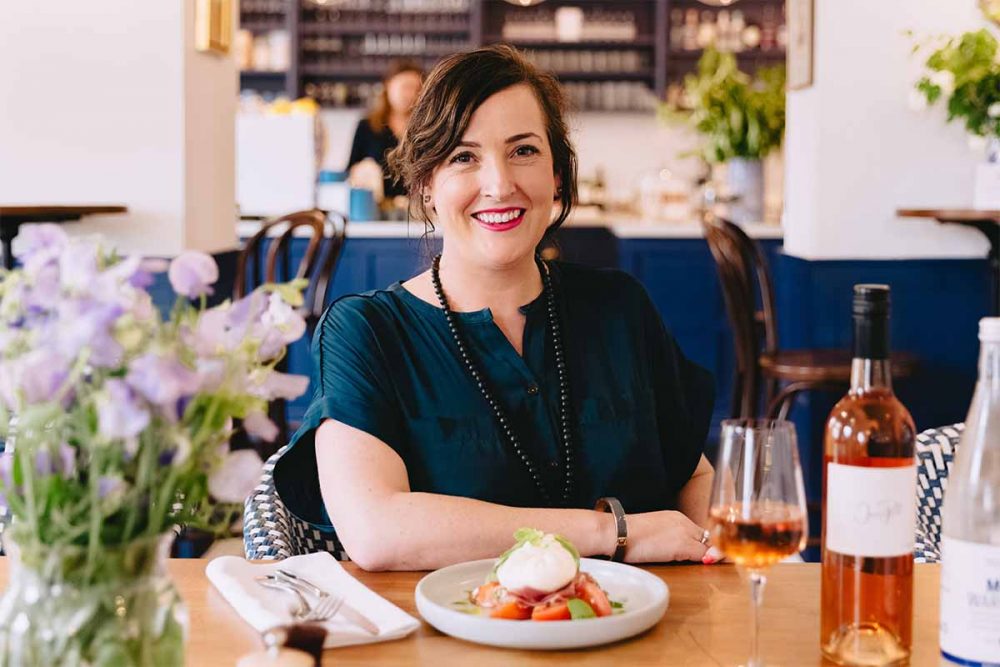 Kate was recognised for her work as the founder of the Plate Up Ballarat food festival and Eat Drink West. Plate Up Ballarat is a highly successful event that showcases Ballarat's food and drink scene, while Eat Drink West is a networking group that brings together the region's framers, food producers, consumers and chefs.
Simone Dudley; winner of the 2020 Shine Awards Belief category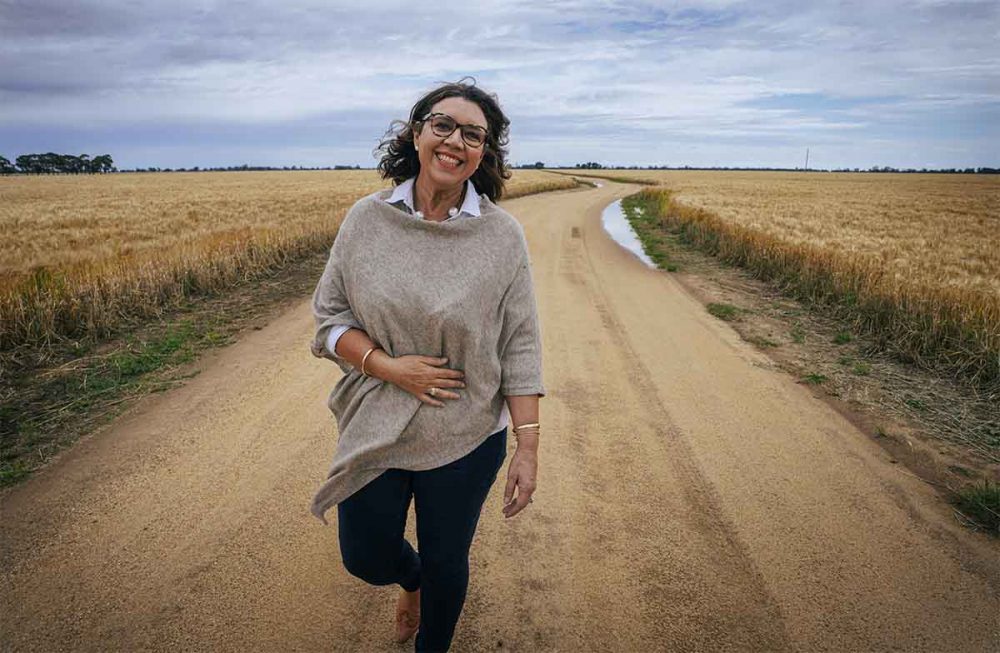 Simone – an occupational therapist from Deniliquin, NSW – was honoured for her work in setting up a telehealth service that allows for ease of connection with remote patients. Created with fellow rural woman Sue Cameron, their business – Therapy Connect – now delivers treatment to rural families and children across the nation.
Georgia Foster Eyles; winner of the 2020 Shine Awards Grace category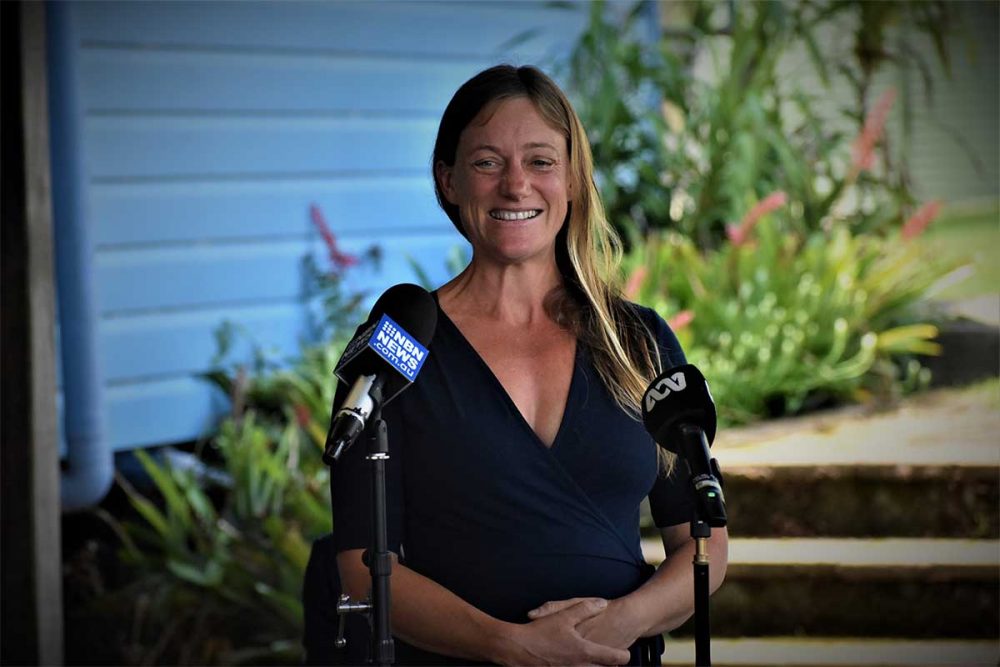 Georgia was nominated for her work as an unofficial recovery coordinator after bushfires devastated her rural NSW community of Nymboida on 8th November 2019. Georgia made sure no one was left behind and sought to support everyone in her community.
Carmel Beresford; overall winner of the 2020 Shine Awards and recipient of the Courage category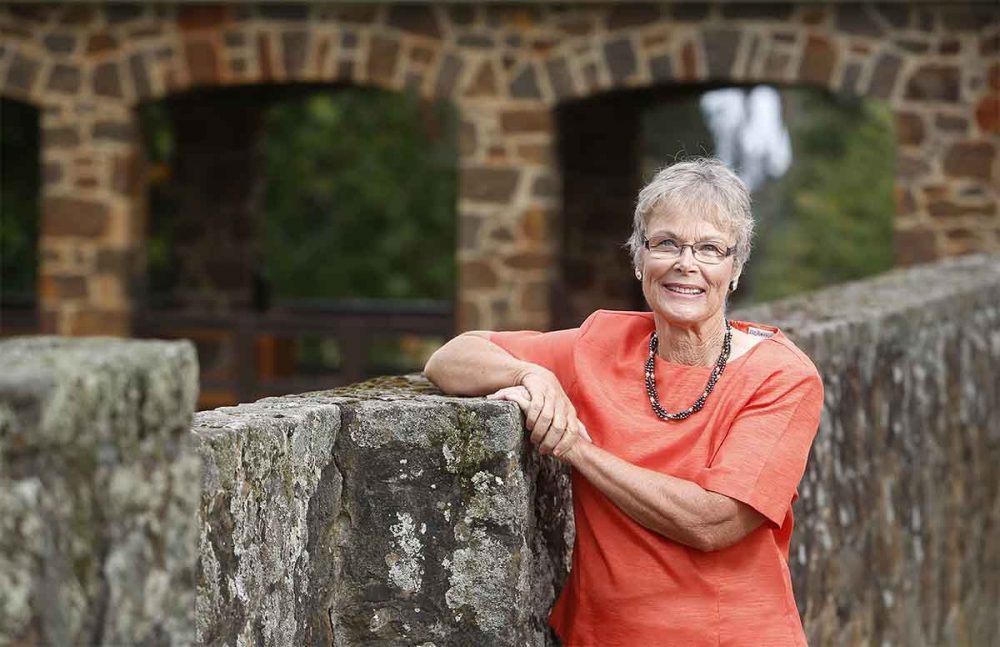 Carmel's youngest son, Sam, passed away at the age of 21, following a gyrocopter accident on their outback cattle station. As a means of coping with her tremendous grief, Carmel wrote a book about Sam. The story she tells in Unforgiving: The Story of the Life and Death of Sam highlights what life is really like for many of those living in rural and regional Australia.
What it means to win a Shine Award
Harvey's HQ: Thanks for taking the time to speak with us, Kate, Simone, Georgia and Carmel. What did being honoured at the Shine Awards mean to the four of you?
Kate Davis: Winning the Passion Shine Award made me so proud. Not only proud for me, but proud for my city and my community.
Plate Up Ballarat and Eat Drink West started because we have had such a huge change in the dynamism of food and drink offerings in Ballarat. In many ways, this award is the acknowledgement of that – as well the recognition that our region is home to some of the highest quality produce in the world.
At the end of the day, I couldn't have won the Passion Shine Award if it wasn't for every single person that works tirelessly in this industry. Winning the award really was a collective effort. And it allowed me to continue to shout from the rooftops that Ballarat is a leading regional culinary city.
Simone Dudley: Winning the Belief Shine Award was an opportunity for me to reflect on the beginnings of our telehealth practice and acknowledge that Therapy Connect's success has been underpinned by persistence and teamwork.
I am very proud that, together with Sue Cameron, we have built a nationally recognised allied health telehealth business, providing increased access to services for children and clients around Australia.
In rural and regional Australia, right now, there are so many women doing valuable and inspiring work. It was wonderful that my own contribution was deemed significant and worthy enough to be recognised as a Shine Award winner.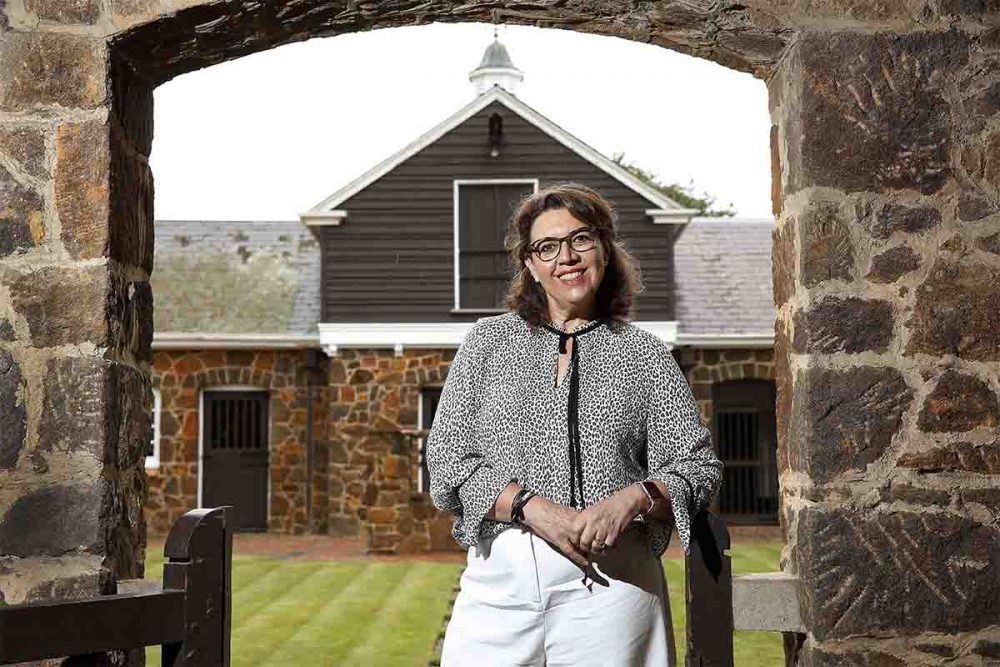 Georgia Foster Eyles: I initially had mixed feelings when I was nominated for the Shine Awards Grace category. There are so many worthy people around me in the Nymboida community – I didn't feel like I deserved the spotlight.
However, my nomination came from a woman who I have always looked up to because of her commitment to community volunteer work – and reading her nomination made me cry.
Nymboida is known for its community spirit and I thought the best way to help people's mental wellbeing during that time was to make them feel like they had support. Receiving my Shine Awards nomination from this wonderful woman made me feel like the time I spent working in this capacity had all been worth it.
Carmel Beresford: Winning both the overall Shine Award and the Courage category has allowed me to give exposure to the kind of life lived by people in Outback Queensland.
In 2018, I published a book where I wrote about the death of my son Sam, and about the impact that tragedies like ours have on farming families who are out there in rural and remote Australia. These families struggle at times through the unprecedented hardships thrown at them.
Through winning the Shine Awards, my story has been able to touch the hearts of people beyond rural Australia – reaching into our capital cities and large urban centres. And that means a lot.
The benefits of the Shine Awards
Harvey's HQ: Did you see any benefits come from your Shine Awards experience?
Kate Davis:  Yes, most certainly! It was just an incredible feeling to see my community get behind me for the greater good of our city.
The Shine Awards meant that our region's food and drink scene was talked about – and that was wonderful. It really was a fantastic opportunity to remind people how amazing Ballarat's food and drink space is. After all, the only reason I get to do what I do is because of the great people in our region – including producers, chefs and restaurant owners.
Simone Dudley: For me, there were personal and professional benefits that came from the widespread media coverage the prestigious and nationally recognised Shine Awards receive. The story of our business was shared across a range of media platforms which generated new interest in our activities.
Carmel Beresford: The publicity I received from being the overall Shine Awards winner saw a renewed interest in not just my story, but in the kind of everyday life lived by people in rural and remote Australia. The award provided a platform for my book to reach into the homes of people in our capital cities, where it sold in unprecedented numbers.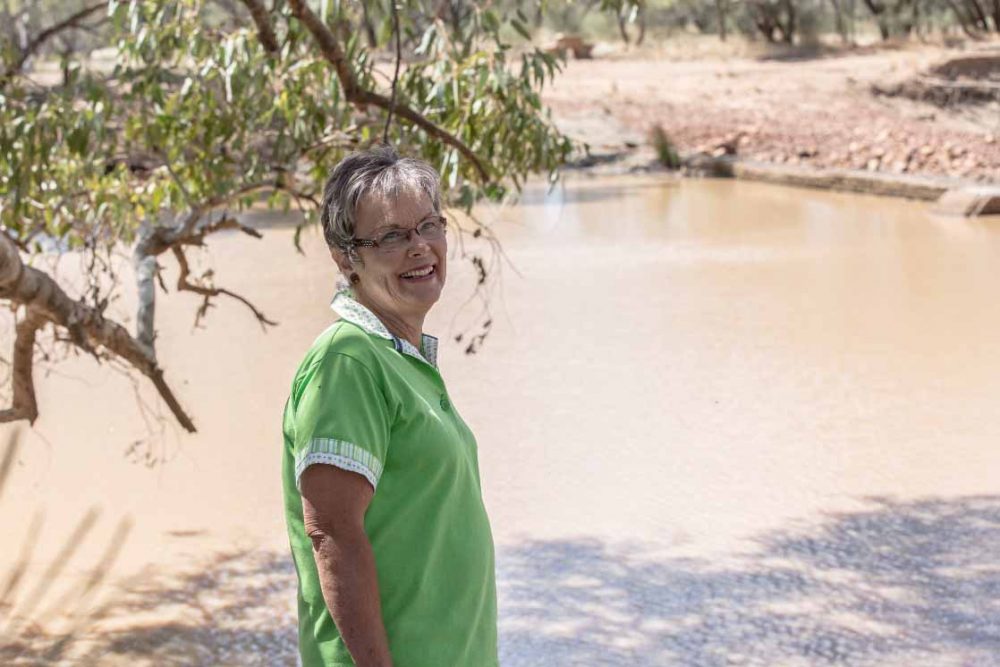 Sharing the stories of rural women
Harvey's HQ: What does it mean for the Shine Awards to share the stories of rural women?
Kate Davis: I loved that I got to meet other dynamic women. To me, that was the best! Each of the women I met at the Shine Awards celebration were so inspiring in their own way.
Hearing each of their stories – and learning more about what they have been doing in their communities – was wonderful. I could see a pattern of women who fundamentally care about their communities and want to make a difference.
Simone Dudley: I believe in the power of stories to inspire others.
The Shine Awards provides a platform for rural women who have achieved success across a range of sectors to share their story and, in doing so, inspire other women.
Personally, I was inspired by the incredible range of work, deep passion and commitment in the stories told by the other finalists and winners. Likewise, I hope that my story shows other women that – with internet connectivity – it is possible to achieve professional and personal goals from wherever you may live in Australia's rural and regional areas.
Carmel Beresford: The achievements of rural women can go unnoticed because we live in such vast, isolated places, with very small populations. And that's why the Shine Awards play such an important role.
It may be a cliché, but rural women truly are the backbone of communities, and the Shine Awards – living up to the name – shines a light on their important stories.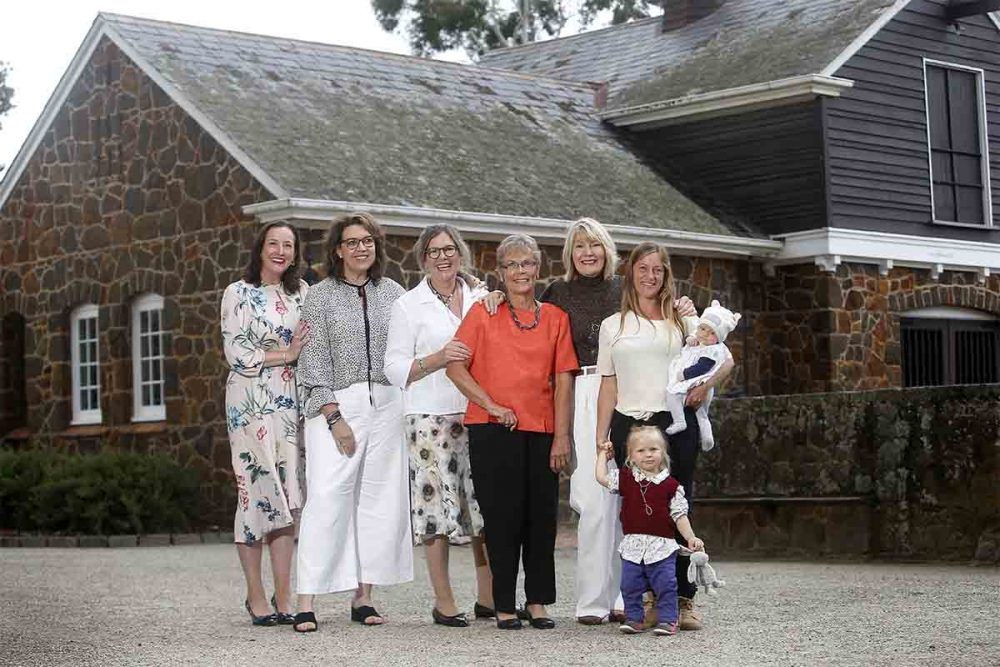 Insights into Regional Australia from the Shine Award winners
Harvey's HQ: Kate, could you talk to us a little more about what promoting Ballarat's food and drink industry means to you.
Kate Davis: My aim through Plate Up Ballarat and Eat Drink West has always been to encourage people in Ballarat and beyond to experience our burgeoning food and drink scene, and to partake in all the beautiful produce that our region has to offer. We want to support our producers across the western Victorian food chain and continue to develop a vibrant paddock-to-plate industry.
Harvey's HQ: Georgia, how is the recovery of Nymboida and its people progressing?
Georgia Foster Eyles: So many people were affected by the fires in Nymboida, that it is difficult to say how the recovery is progressing.
Some people are already moving into their new homes, while others are still working on their house plans. We have had a lot of people who have sold and left the area. But we've also had a lot of new people buying here, as a result of COVID and the exodus to rural areas.
Some people are dealing better than others with the trauma of the disaster. It's a diverse community so there are many different responses. As well as the effect on new people in the area, COVID has also slowed down community gatherings a lot. I think our community is really feeling this and missing the social connection.
Harvey's HQ:  Simone, could we ask you to give us some further insight into how important it is to keep people in the regions connected.
Simone Dudley: Connecting people in the regions to high quality health, education and other services is essential to ensure equity of life outcomes.
Without access to health services, people have poorer health outcomes. In general, regional people have lower levels of access to allied health services. That in and of itself underpinned my determination to grow a dedicated telehealth service.
Harvey's HQ:  Carmel, can you tell us a bit more about what it means to share the story of your son Sam with the wider Australian community – and the insight it offers people into life in the regions.
Carmel Beresford: Sam was an ordinary young man, living an ordinary life on our grazing property in Western Queensland.
After he died, I was thrown into an unimaginable depth of grief. I began writing this book as a tribute to him – to remember many of the adventures we had experienced and to portray his infectious and sometimes quirky character.
In doing this, I also had to write of the trauma of his loss and all that came after – the inquiry into his death, the reports, the inquest – because it became part of who he was.
Through sharing his story, I wanted the wider Australian community – those who might have little or no experience with rural life – to understand that, like Sam, there are so many young men and women helping rural families stay afloat. Along the way, they are fulfilling their own dreams and carving out a place for themselves in the Australian outback.
Shine Awards: Final thoughts
Harvey's HQ: Thanks to each of you for this chat – it's been a real privilege.
Kate Davis:  I just want to say how thankful I am for my Shine Awards opportunity.
I don't do the work I do for recognition. However, it was wonderful to have our work recognised. And I'm so glad I could support our amazing food and drink industry.
The highlight of my Shine Awards experience was meeting Penny Fowler and Katie Page. Having the pleasure of meeting both these real, inspiring and dynamic ladies was amazing. Without the Shine Awards, that would only have ever been a dream.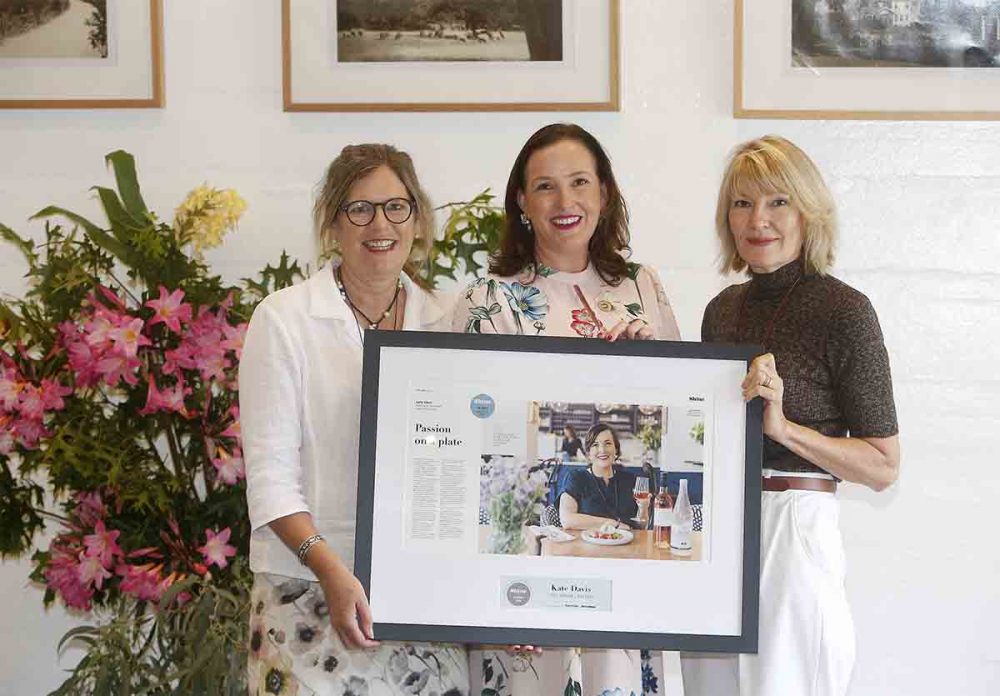 Simone Dudley: I want to thank The Weekly Times and Harvey Norman for supporting this terrific initiative. I am very proud to have been nominated for the Shine Awards and selected as a finalist and winner of the Belief category.
The celebration day at Cruden Farm with the other finalists, sponsors, organisers, Katie Page and Penny Fowler was very memorable. It was a terrific opportunity to meet the team behind the program and the other Shine Award winners – in a very special garden setting – as they shared their stories.
Carmel Beresford:  I love that the Shine Awards allows anyone to nominate a woman living in rural Australia – and that their achievements are then highlighted through The Weekly Times publication and other media outlets.
Although it doesn't change the work or undertakings of those women, it does shine a light on them.  Personally, as I read the various Shine Awards stories, I was humbled, inspired, and proud to know that such great work was being undertaken every day in rural and remote communities throughout Australia.
Nominate now for the 2021 Shine Awards
Nominate the amazing rural and regional women you know for the 2021 Shine Awards, by visiting shineawards.com.au.
It's time to share their inspiring stories with Australia – not just because the stories deserve to be told, but because our nation needs to hear them.
More Inspirational Shine Awards Stories
Over the past few years, we've shared the stories of a number of inspirational women who have been involved in the Shine Awards. To read a few of them, simply follow the links below. 
• 2020 Shine Awards: Honouring & Empowering Rural Women
• 2019 Shine Awards: Celebrating Rural Women
• 2018 Shine Awards Nominee Profiles
• 2017 Shine Awards Nominee Profiles