As a sponsor of women in sport for over a decade, from grassroots to the elite level, Harvey Norman has been leading the push to promote female athletes to ensure they get the support they need and the recognition they deserve. Team Harvey Junior showcases a variety of outstanding female athletes who as role models, inspire and encourage the young women of Australia to participate in any sport.
Harvey Norman has been a long-standing partner of rugby league, with company Chief Executive Officer, Katie Page, making history in 2004 by becoming the first female board member of the National Rugby League and then establishing the trailblazing Women In League program in 2007. These close ties have continued to grow, with Harvey Norman's sponsorship of the Jillaroos – the women's national team – both the NSWRL and QRL women's teams, and the 2017 Women's Rugby League World Cup.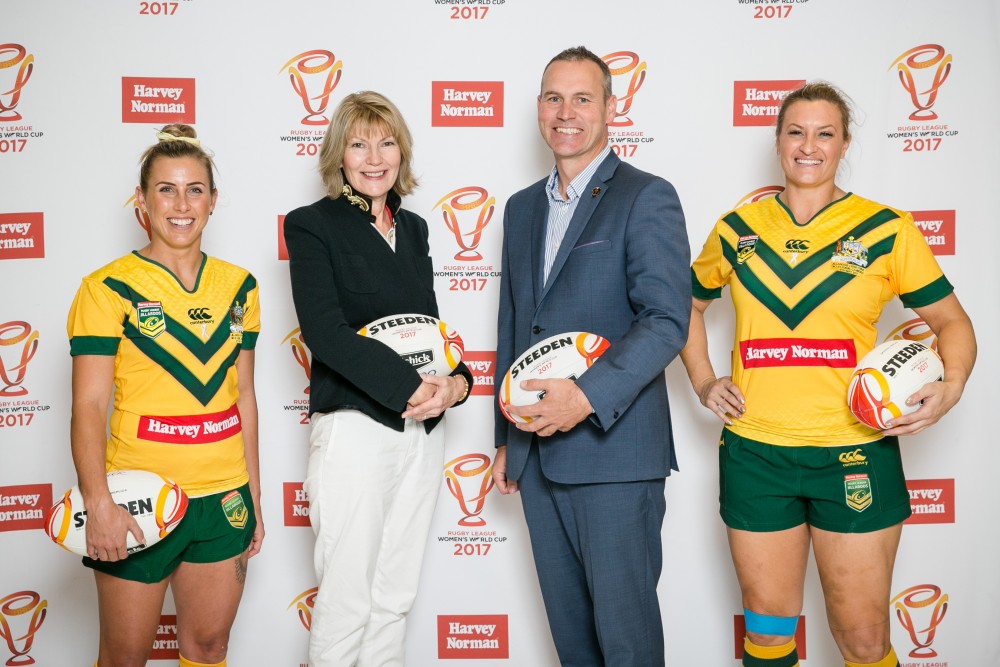 2017 also saw the inaugural AFL Women's season. Harvey Norman are proud to have been there from the beginning, establishing a naming rights partnership with the Greater Western Sydney (GWS) GIANTS AFL Women's team, as well as continuing as a proud sponsor of the Auburn GIANTS – Australia's first predominantly multicultural women's AFL club – since 2015.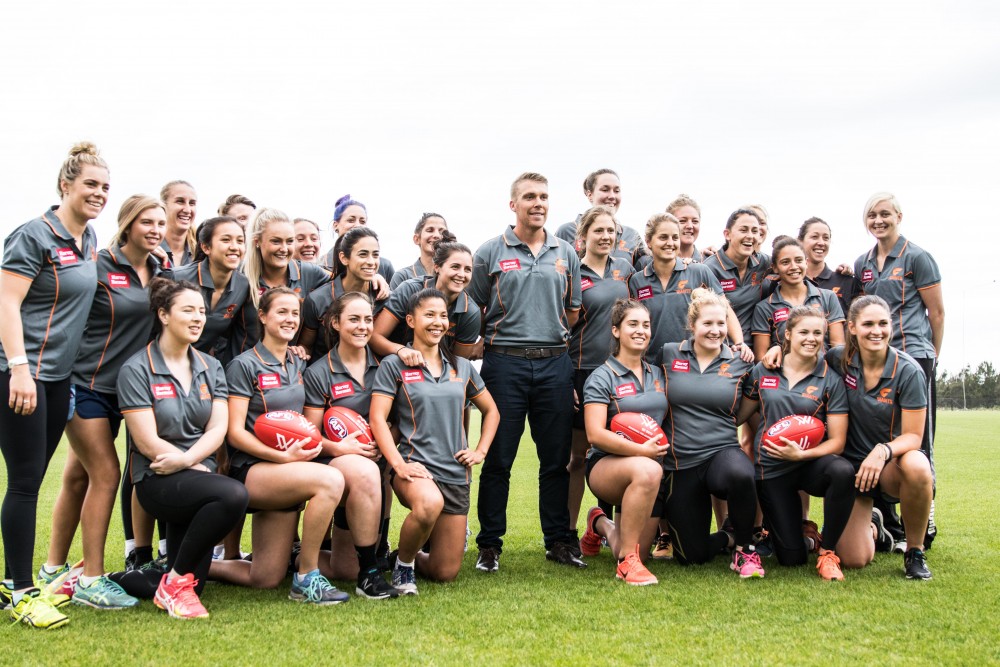 From a broadcast perspective, Harvey Norman is doing its part to ensure women's sporting events are able to be viewed by as many people as possible. In 2017 alone we've sponsored broadcasts of the inaugural AFLW season, AFLW All-Stars match, VFL Women's Grand Final, the inaugural Super Netball season and the Australian Netball Diamonds Test Matches.
In 2017 the Team Harvey project was launched as a way to harness corporate sponsorship to highlight the achievements of Australian sportswomen, provide them assistance in achieving their goals, and to help create new pathways for young women to get involved in the sports they love.
Team Harvey has been part of the team behind Simona de Silvestro – the first full-time female driver in the Supercars Championship. This builds on the support provided to the all-female team of Simona and fellow driver Renee Gracie as wild-card entries in the Bathurst 1000 in both 2015 and 2016.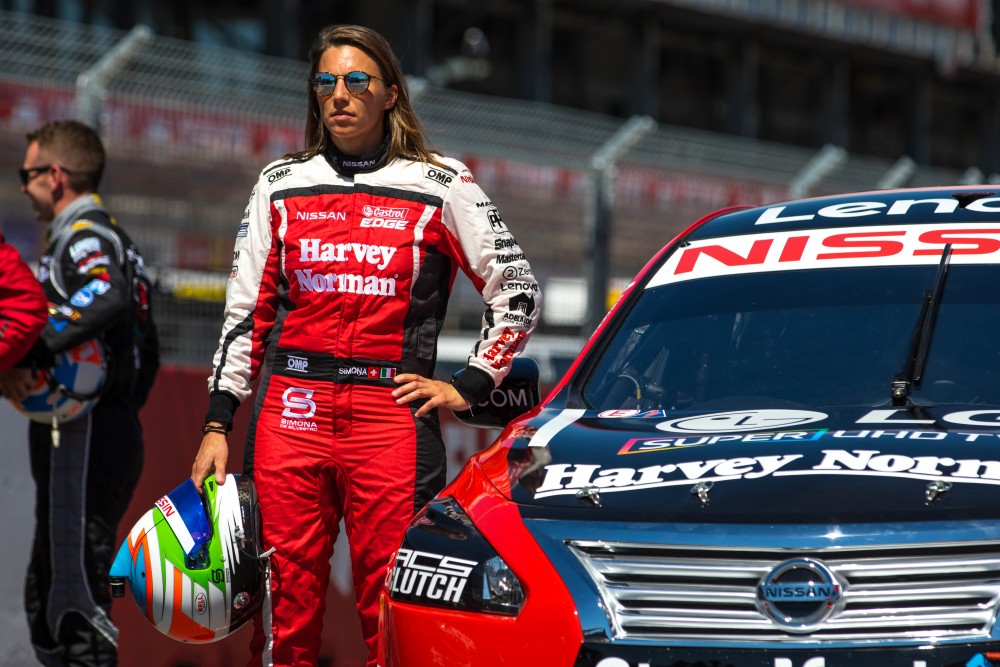 Team Harvey has also supported sportswomen like Katie Kelly, a paratriathlete and gold medallist at the 2016 Rio Paralympics. By supporting these athletes to achieve their goals, and by shining a light on their amazing achievements, we can help inspire the next generation of women.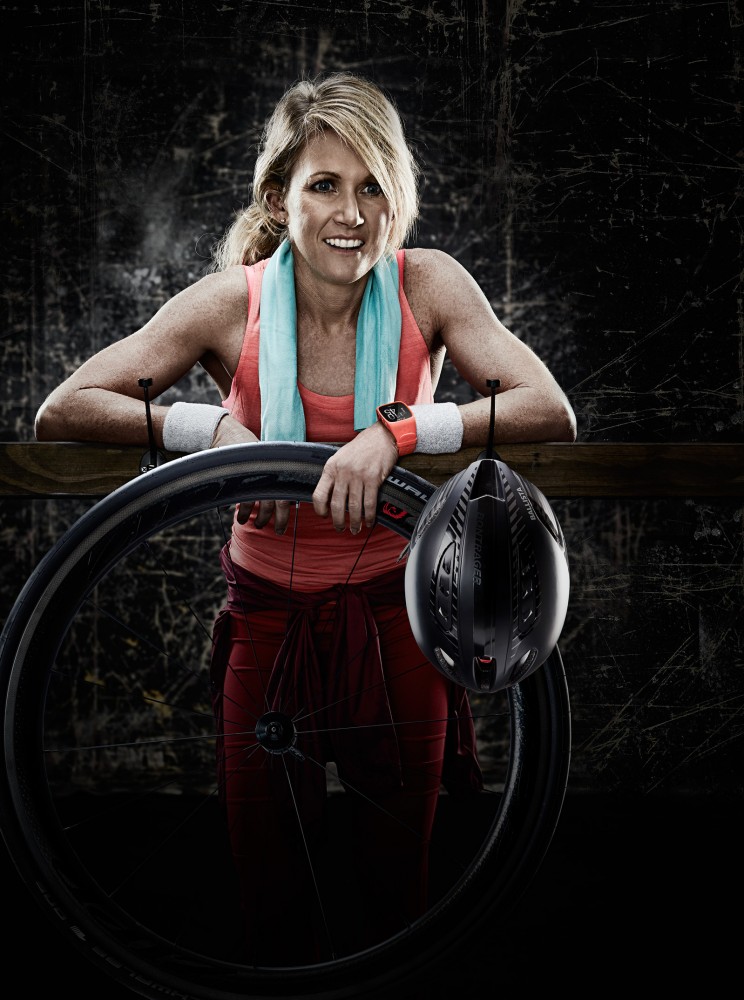 The next phase of Team Harvey has now come to fruition in Team Harvey Junior – an initiative that provides sponsorship for junior female sporting teams to help ensure a bright future for young girls in sport in Australia.
Sponsorship can make a big difference to local junior sportswomen – it can help provide new uniforms, the acquisition of new equipment, cover training or travel expenses, and help with resurfacing a court or pitch.
With that in mind, the search is now on for female teams to join Team Harvey Junior – with ten $5,000 sponsorships to be won*¹.
If you know a local junior girl's sporting team that would appreciate some extra support, encourage them to check out all the details and register online at Harvey Norman.
The first 300 teams to register will receive 20% off*² all connected fitness wearables from Harvey Norman.
The profile of women's sports has taken a huge leap in the past 12 months, and Harvey Norman is proud that their support and investment is playing a part in that change.
*1. Promotion runs 01/02/18 – 30/04/18. See www.harveynorman.com.au/teamharveyjunior for full terms and conditions.
*2. Discounts are off the normal ticketed prices. Offer only valid to the first 300 teams to enter, one wearable device per team member.