Some people are extraordinary because of their incredible feats in the world of business. Others are exceptional because of their unbelievable exploits in the sporting arena. Few are outstanding because of their astonishing — and often anonymous — deeds to help others.
Then there's the inimitable Katie Kelly. Philanthropist. Paratriathlete. Life champion.
Born with Usher Syndrome – a rare deaf and blind degenerative condition – Katie became a national hero overnight in 2016 when she won gold in the Paratriathlon at the Rio 2016 Paralympics.
Within a few short months of her incredible victory, Katie would go on to set up the Sport Access Foundation – a foundation that gives grants to Australian children with a disability, allowing them the opportunity to play sport.
As a proud sponsor of Katie Kelly and supporter of Sport Access Foundation, we at Harvey Norman recently had the pleasure – and privilege – of putting forward some questions to this inspirational woman. Read on for her truly motivational answers.
An inspiring chat with Katie Kelly
How has Usher Syndrome affected your life?
In many ways, I don't perceive that Usher Syndrome has impacted my life. I view it as just a way of life and no different to everyone else's own conditions or circumstances. Living with a hearing loss from birth and wearing hearing aids since 5 years of age made me determined and independent.
Was there a defining moment where you decided to harness your situation?
A pivotal moment came when I met a young girl called Ruby in December 2016 after the Rio Paralympics. I was on an incredible high after winning the gold medal, but I had separated from my partner, and I found my eyesight was deteriorating further.
Ruby was 7 years old at the time and she had been following my paratriathlon journey in Rio. Aged 3, Ruby had lost her mum in tragic circumstances, and then at 5 years old had rhumeotric leukaemia, which resulted in her going blind. When I met Ruby at her home, I was taken aback by this most gentle, spirited little girl who had nearly lost her life to leukaemia. She had the most beautiful smile and wanted to know all about competing in paratriathlon. I had to hold back my tears. Ruby gave me perspective and reminded me that our own challenges are simply what we make them – no more or less.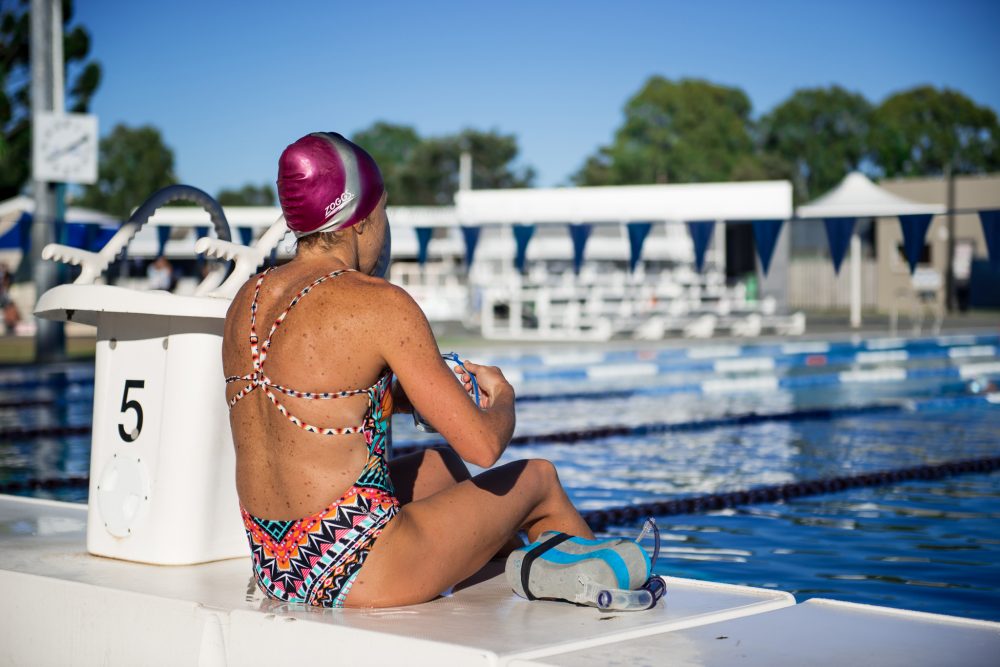 Do you have a motivational quote you live by?
In life, "humility of the heart is the will to see with absolute clarity".         
Who have been the most influential people in your life?
My greatest influences are my Mum and Dad, my four siblings and my Aunty Margie who has passed away. Their values, their own individual pursuits in their profession and lives are a constant reminder for me to do better.
What's the most common misconception about people with a disability?
I think it's the idea that a person is defined as disabled. People with a disability are not disabled. They are people first and foremost, and they have a disability due to a condition or impairment.
The second is that the life of a person with a disability is less meaningful than one without a disability. That the person with a disability is more of a disruption to the 'normal way' of doing things. What is normal? What is fully able? Ability is many things. What is normal or fully abled is only what we believe it to be.
What can we all learn from those with a disability?                                   
Simply, that they are people. They are children. They are you and me. All of us need to be heard, need to be accommodated, need to be included, need to experience diversity, need access and opportunity. With that in mind, we all have a role to play. All walks of life are part of our everyday. Inclusion, diversity, and opportunity are equal concepts for all humans.
What do you consider your greatest sporting achievement to date?
I will never forget the moment in 1985 that my netball team — the Aussies — beat the undefeated Sprites in the grand final at Casino (New South Wales). I clearly remember how I felt – how I was absolutely spent and exhausted, and so excited by winning my first grand final. This was surpassed by winning the gold medal at the 2016 Rio Paralympics in front of my family and to be Australia's first gold medallist in the sport of paratriathlon. What an honour!
As an Australian athlete, what does sport and competition mean to you personally? What drives you to still compete when you've achieved so much already?
(The drive is) the endless pursuit of challenging yourself mentally and physically. You never stop learning and it's a constant process of being true to yourself to achieve the exceptional. My coach, Dan Atkins, is one individual who has patiently worked and developed me into a high-performance athlete. My team also includes my guides, Briarna Silk and Holly Grice. These are two incredible young women, who give all of themselves and are truly selfless – they're outstanding human beings.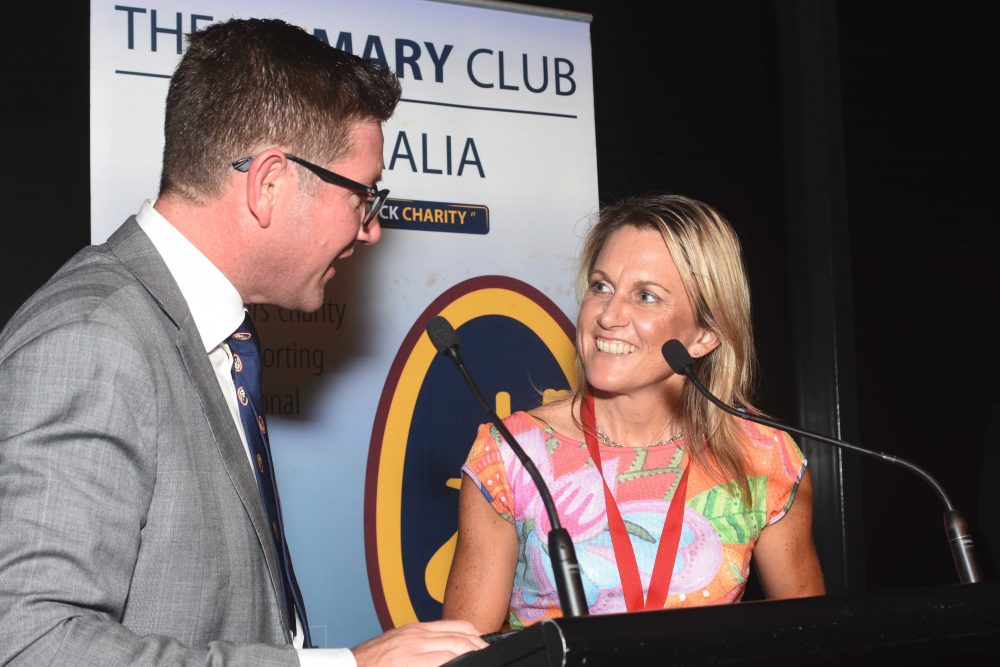 What is the ultimate goal for Sport Access Foundation?
To be a foundation for the ages – a leading force in developing and nurturing young children with a disability to play sport. We want to help Australia and the newly rebranded Australian Sports Commission — Sport Australia — achieve its 15% increase in physical activity by 2030. We must all strive — and I believe with a good sense of urgency — to be a healthier nation, and ensure our children living with a disability are ranked highest across the OECD (Organisation for Economic Co-operation and Development) for being the fittest and most active in the world.
What are the major challenges Sport Access Foundation faces?               
As a new start-up, we're in the building block phases. At the moment it's about developing a clear strategic plan and our key partnerships with the major stakeholders, including Sport Australia, the AIS, the National Sporting bodies and the Paralympic (physical, intellectual and vision impaired), Special Olympic (intellectual) and Deaflympic movement (hearing). With our building blocks in place, we'll start to take our funding and philanthropist program to the next level.
How important is funding to the foundation?
As a not-for-profit organisation, funding is critical. All Australians are only one or two removed from living with or knowing of a child with a disability. We want to make an immediate impact that goes straight to the cause in removing barriers for children with a disability to play sport.
As a female athlete, I'm so grateful for the support of Katie Page and Harvey Norman. We couldn't have done what we've achieved without it. I knew that Harvey Norman was always a big believer in providing opportunities of sport for all, given the company's commitment to supporting women in sport. They were doing this long before the major football codes started to invest into women's sport. They're pioneers in this space, and now by supporting me and Sport Access Foundation, they're ensuring we can do the same for our young Australians living with a disability.
What are some of the ways that people can get involved with Sport Access Foundation?
We need support with fundraising, and all donations are tax deductible. We'd love more companies to encourage their employees to donate to us through established '"employer matching funding" programs.
Also, (people can) spread the word about our grants. We want to reach more indigenous children living with a disability to access sport.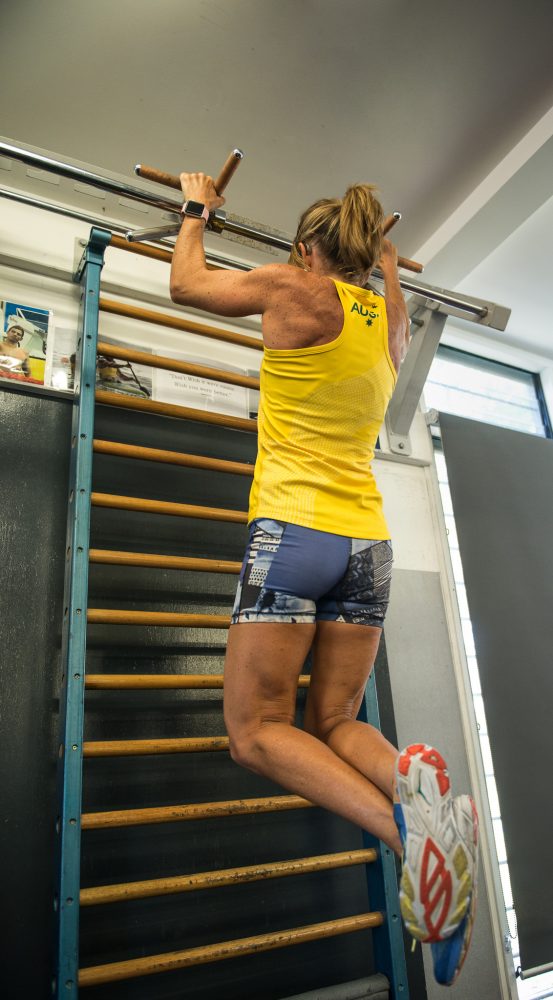 Why is sport important for people with a disability?
Sport is a great leveller and by facilitating our young children playing alongside young children with a disability, we'll develop and achieve a much greater, truly diverse and equal Australia in all aspects of our lives.
What are some key similarities and differences between the sporting and corporate spheres you inhabit?
It's the ability to back up each day, and to consistently perform and achieve set outcomes. In the corporate world, the advancements in the way we communicate, the 24-hour news cycle, the instant ability to reach and engage audiences across the globe in any given moment, and that ability to reach your consumers in an instance means you have to be able to respond in real time and in a meaningful way. Training and competing in high-performance sport is the same. Every effort has to be meaningful and of optimal quality. This requires a constant clear mind and focus.
You're active in so many ways, both as an athlete and administrator. What do you like to do to chill out away from all that?
Living on the Gold Coast, it generally revolves around the water – I love the ocean, the blue skies, and any opportunity to do an ocean swim, I will. I've also recently taken up surf skiing as I'm surrounded by canoeists and kayakers, and hoping to eventually become more proficient in this sport. I do love bushwalking and each year I go hiking with friends. On the bucket list is the Larapinta Trail (in Central Australia), which I hope to do after Tokyo 2020.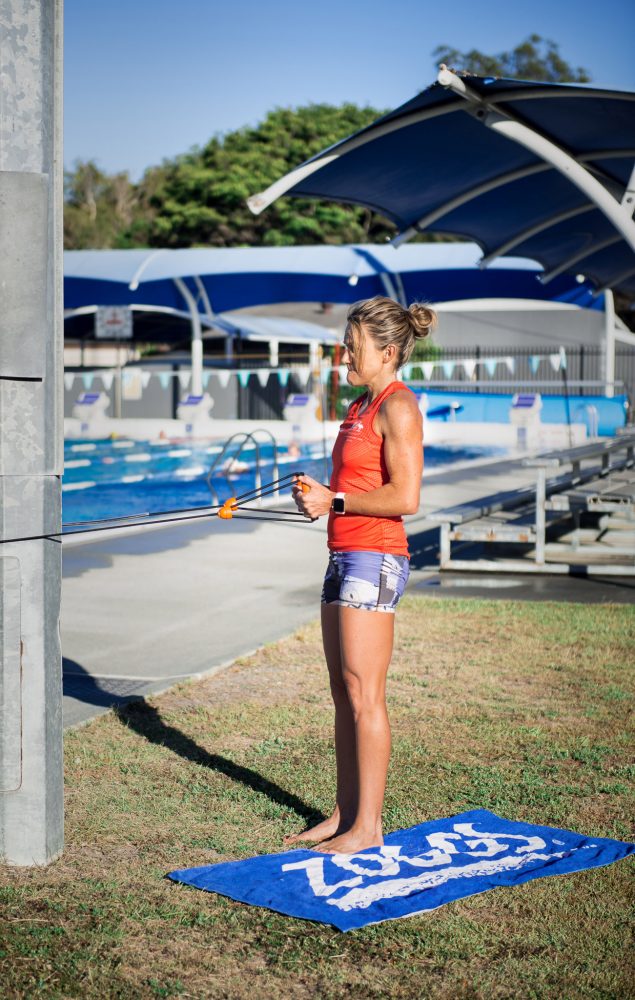 What do you consider your proudest life achievements so far?
Ringing the parents of our first three recipients of the Sport Access Foundation grants in 2017 would have to be up there. Their response and tears of joy reminded me of the important work we do, and the challenges parents of disabled children face.
I will also never forget hugging my Dad after the Rio 2016 Paralympic race on Copacabana Beach. I love my parents and it's incredible what they've done for me over my lifetime.
When you finally pass on the baton to the next generation of athletes and administrators, how would you like to be remembered? What sort of legacy do you want to leave?
I hope (to be remembered) as one who strived to do better, and give back to the sports industry, from the grassroots to the elite in Australia, which has enriched my life on many levels.
To learn more about Sport Access Foundation, including the amazing work Katie and her team do, please visit http://sportaccessfoundation.org.au/