Are you on the lookout for quality, Australian made furniture for your home?
Are you in need of some interior design inspiration?
Are you in want of options to customise the fabric, timber stain and size of your furniture to create the perfect piece for your home?
If you answered yes to all three questions, then you'll be happy to know your search is over!
At Harvey Norman, our range of quality Australian made furniture can be custom-designed by you to suit your style and space. When you select Australian furniture, you can choose from an assortment of fabrics in different textures and colours, an array of unique timbers in a range of stain finishes, and a selection of sizes to get the perfect fit. Not to mention, buying Australian made furniture supports local jobs and the Australian furniture industry, so everyone's a winner!
Your home means your style. We're just here to give you a little nudge in the right direction, and to do that we've employed the help of leading Australian stylist Lucy Tweed, giving us her insight into Australian furniture. Read on to be inspired and discover six Australian made furniture looks for your home.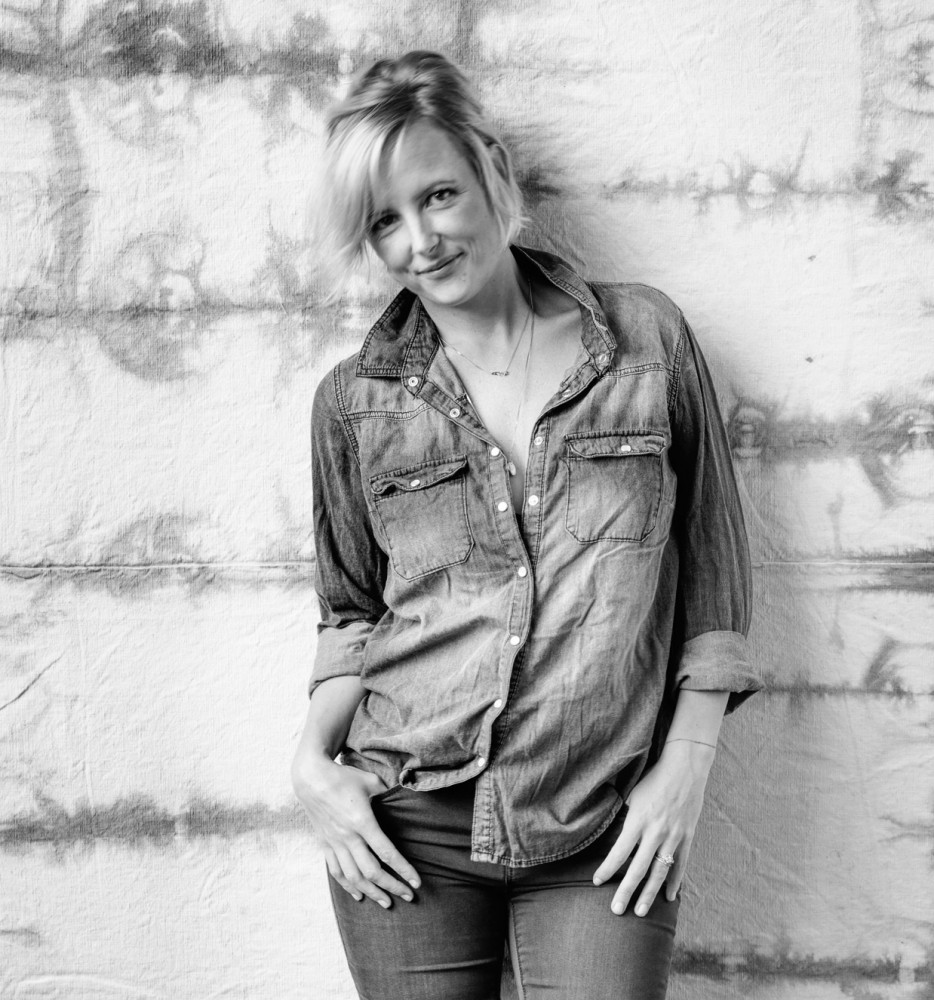 Australian Furniture Look #1: Unpretentious, Understated, Elegant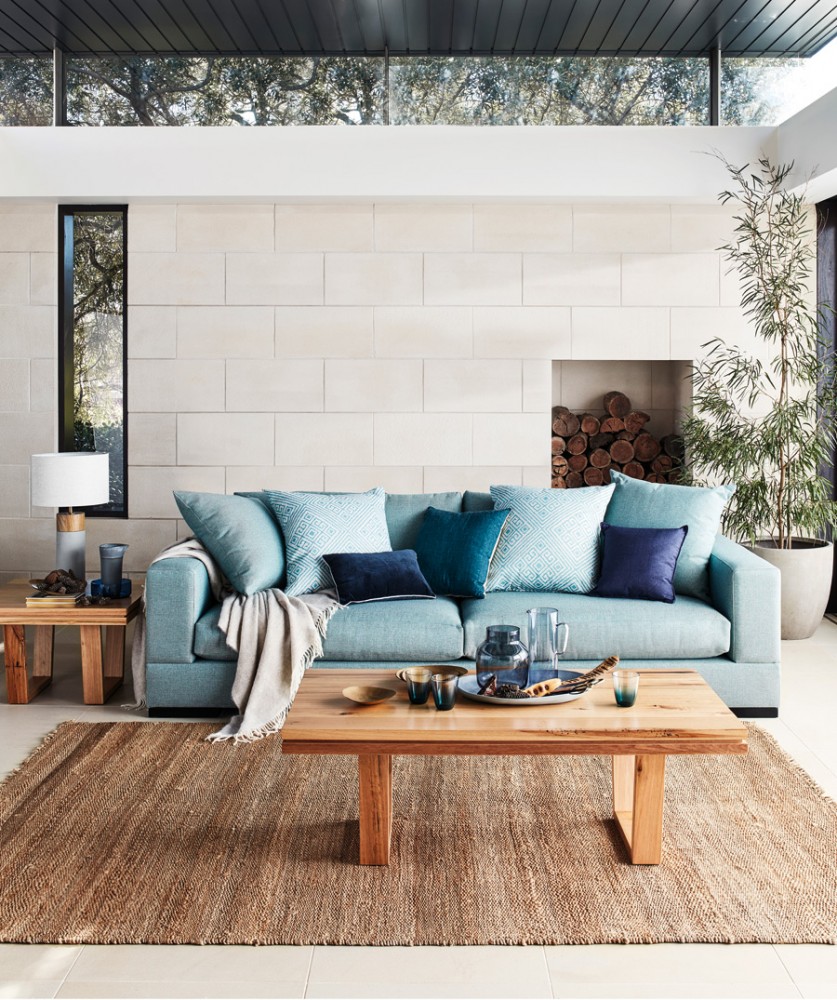 Lucy's Tip:
"Make your sofa the star of the room, by customising it in an unexpected shade like an on-trend tropical green, or even a warm pink."
Create a living space that's relaxed and inviting, while maintaining an air of effortless, unpretentious elegance. Proudly made in Australia, the 'Langham' Fabric Sofa showcases a clean and contemporary design as well as generous and plush cushions. Choose from a range of beautiful fabrics to customise your sofa. In the image above, the sofa is pictured in a hushed blue hue, which pairs perfectly with the nude timber tones of the Australian made 'Cathy Lamp Table' and 'Cathy' Coffee Table to create a cohesive look.
Australian Furniture Look #2: Sensual Surfaces And Smooth Shapes
Lucy's Tip:
"A dining table is a 'forever' purchase, so don't be swayed by trends. Instead, make it count by choosing one that's high quality, sturdy and customised perfectly to your space like these Australian-made pieces."
To achieve a subtle, sophisticated Australian furniture look that will withstand the test of time, make your 'forever' purchase the 'Lombardozzi' Dining Table, pictured here with matching 'Lombardozzi' Dining Chairs in soft fabric upholstery and the graceful 'Lombardozzi' Buffet. You can choose from 5 different sizes, to accommodate for family and friends, and a selection of smooth timber stains to suit your home. Ground the look with the mild mannered hue of the tactile JHD-5070 Rug.
Australian Furniture Look #3: Beauty Rich And Rare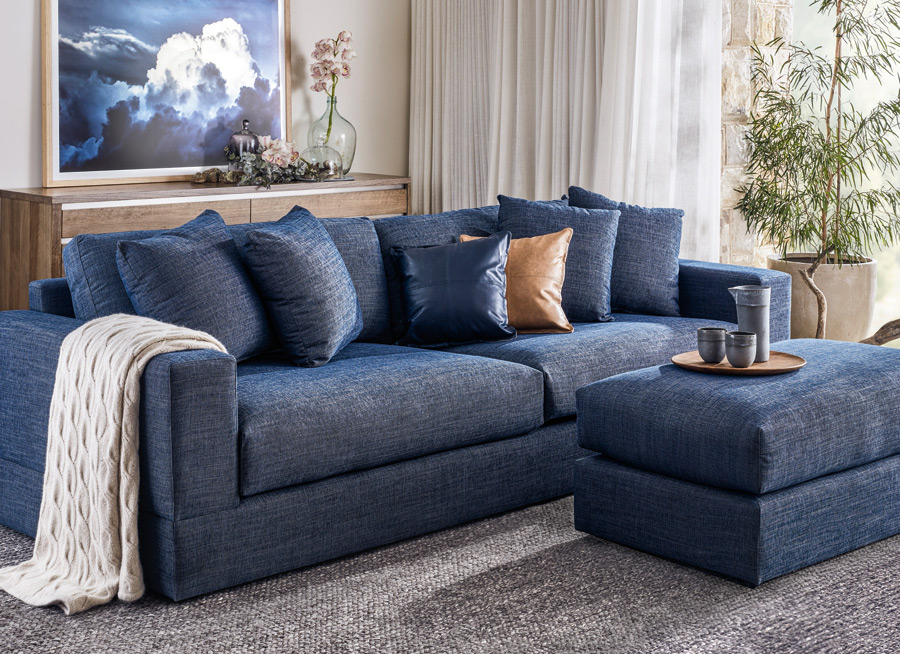 Lucy's Tip:
"If subtlety is more your style, create interest in the room through texture. Choose warm, neutral fabrics with different weaves for your sofa, cushions and rugs, and layer them together for a luxuriously tactile look."
Achieve everyday luxury in your home with the Australian made 'Eastern' Fabric Sofa. Available in a choice of fabrics and colours, we love it in a nuanced navy as shown in the image above. Complement the streamlined design of the sofa with the two-toned style of the 'Parklane' Buffet. Adding a textured rug in an earthy tone like the 'Solano' Rug juxtaposes nicely against the sublime fabric of the sofa.
Australian Furniture Look #4: Nature's Gift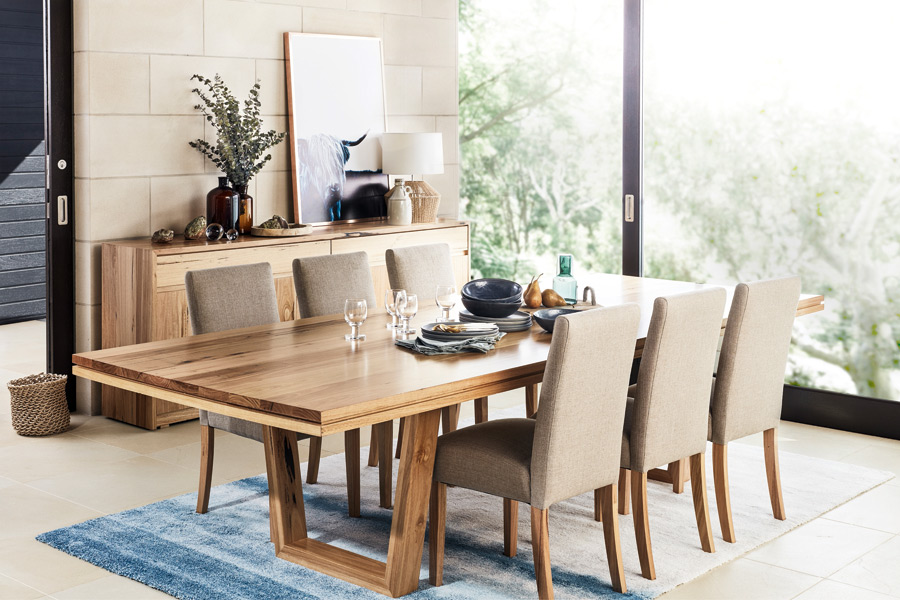 Lucy's Tip:
"Australian furniture is all about bringing hints of our great outdoors, inside. Think quality timber pieces paired with the earthy tones of our landscape – sea blue, sand and gumtree green."
A winning combination of colour and geometry, this look is about all things nature. The 'Cathy' Dining Table is the perfect Australian furniture centrepiece to achieve this. Boasting a floating-timber tabletop with contrasting shades and a bold trapezoid leg configuration, the 'Cathy' is available in a range of options to suit your needs, so it's perfect for entertaining. Adding matching occasional furniture like the 'Cathy' Buffet carries the natural, timber theme through the room, while the soft gradient between earthy tones of the 'Beau' Cosy Rug is reminiscent of Australian scenery.
Australian Furniture Look #5: The Raw, The Refined And The Regal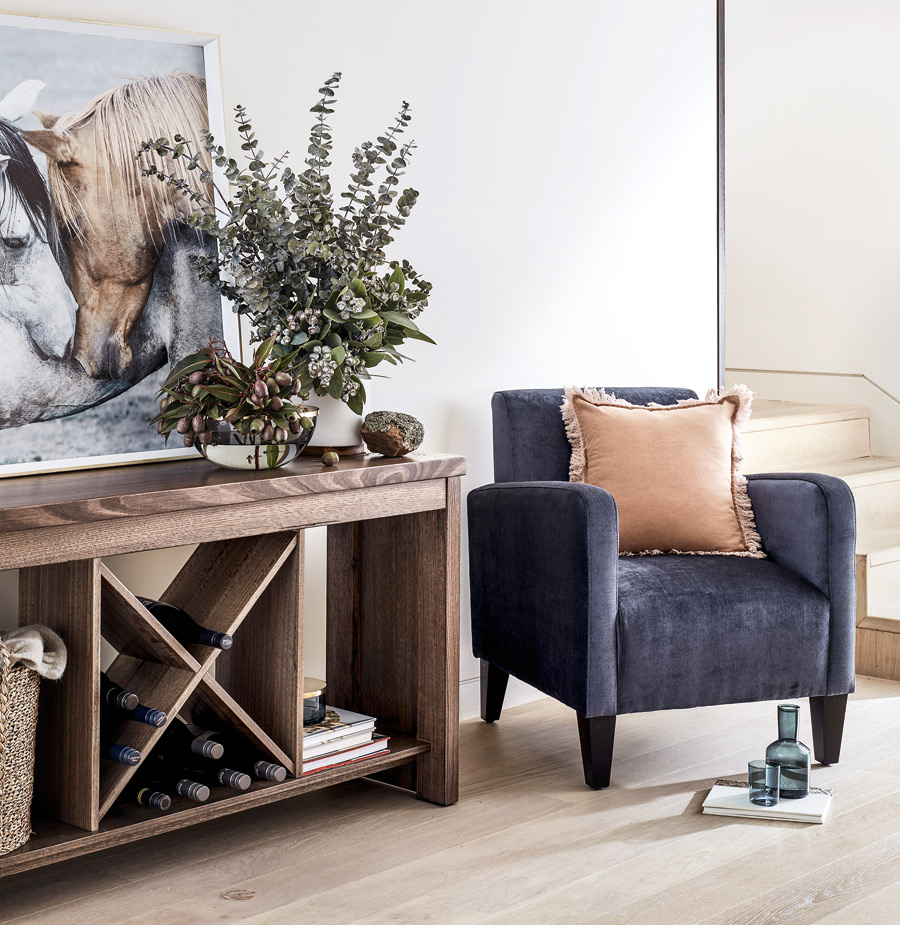 Lucy's Tip:
"Rich texture that you can feel and connect with was one of the key trends this year. Inject that tactile quality into your space with textural upholstery choices that beg to be touched."
It's so easy to create a luxurious setup as pictured above with the Australian made 'Oakdale' Armchair – a showpiece of refined style and premium comfort. Select a rich and intense fabric colour for what's bound to become everyone's favourite chair in the house, and soften it up with a textured accessory such as a tawny camel colour cushion. Complete the look with distinctive occasional furniture such as the Australian made 'Lombardozzi' Hall Table with Wine Rack Insert. The beautiful cross-section design adds character while complementing the solid fabric upholstery colour of the armchair. Plus, it's perfect for keeping your reading stash close at hand as this versatile Australian furniture piece stores more than just wine.
Australian Furniture Look #6: Great Southern Comfort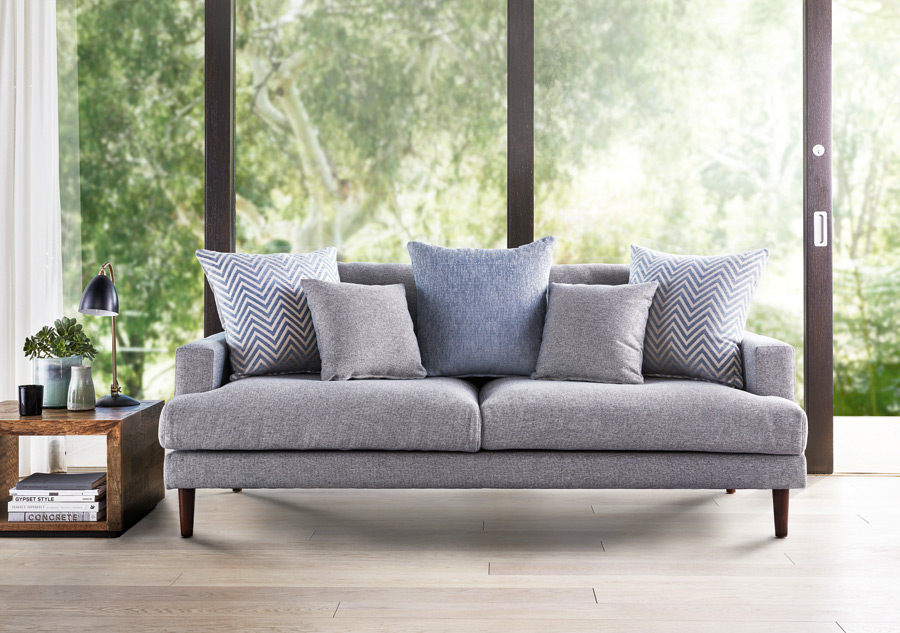 Lucy's Tip:
"With so many choices available, customising can be overwhelming. Keep your space cohesive by sticking to one interior style (like minimalist or casual-luxe) and allowing this to guide your colour, texture and material choices."
Here's an example of a minimalist interior style, inspired by the clean design and timeless style of the 'Zenith' Fabric Sofa. Proudly made in Australia with plump seat cushions, a durable timber frame and coordinating scatter cushions, the 'Zenith' Fabric Sofa is available in a selection of beautiful coordinated fabrics to suit your home décor. Keep it simple with the modest 'Blake' Table Lamp to finish the look.
Full of interior inspiration and ready to update your home with Australian made furniture that says quality? Browse sofas, dining settings, armchairs, occasional furniture and much more online or visit your nearest Harvey Norman store to see our Australian furniture range in person.