Are you expecting guests this Christmas? While it's exciting having friends and family visit for the holidays, organising their stay and ensuring everyone is comfortable can get a bit stressful – especially when there is a Christmas menu to plan, a tree to decorate, presents to wrap and greeting cards to write!
And that is why we have gone through the Harvey Norman bedding collection and put together a comprehensive list of everything you need to deck the spare bedroom as a welcoming haven that will have your guests feeling right at home – crowning you as the host with the most this Christmas!
1.   A Bed Of
Roses

Air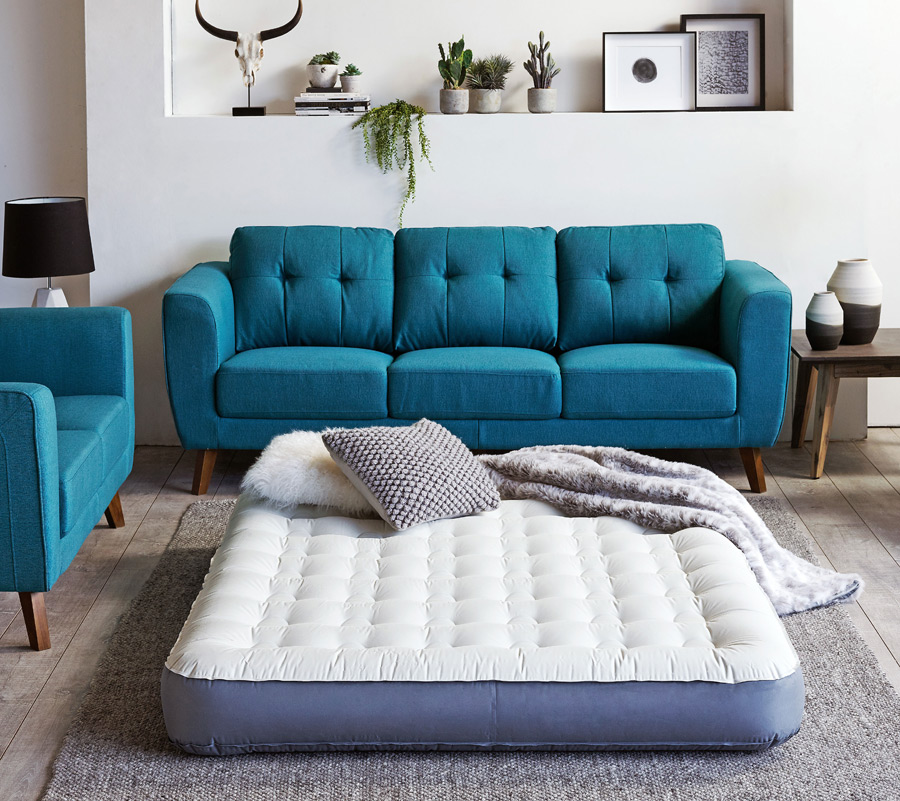 While you may have a spare bed in the guest bedroom, when more than one or two people are staying over it's hard to make sure everyone is comfortable and nobody wakes up with a sore neck from sleeping funny on a sofa. This is where Aerobed comes to the rescue! The Aerobed Opticomfort Fast-Inflate Mattress offers a comfortable temporary sleeping space your guests will be thankful for. Featuring a bonded fabric finish that's soft to the touch, while being durable and puncture-resistant – this easy-to-inflate mattress comes with a Whoosh® valve, which makes quick work of deflating and storing your mattress after use.
Are your mum and dad, in-laws or grandparents visiting? Then you definitely need to invest in an Aerobed Opticomfort Premier Inflatable Mattress. With a height of 45cm, this is a great option for elderly relatives who may have trouble getting up and down from the floor – and your attention to this detail won't go unnoticed or unappreciated by your more senior guests.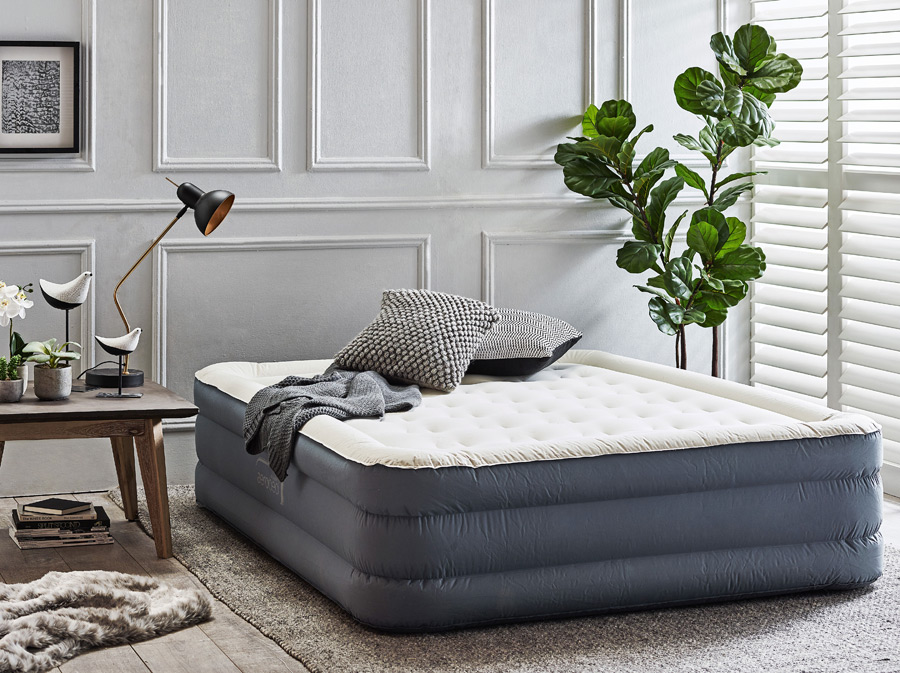 2.   Fresh Sheets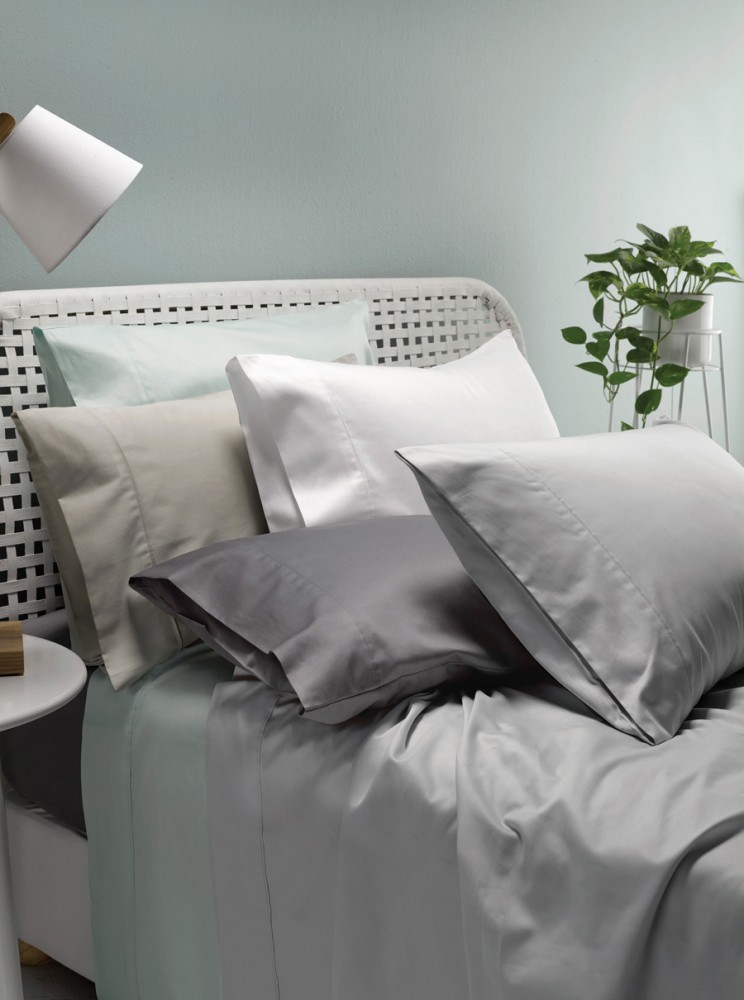 Cool, crisp sheets are a heaven-sent during the hot summer months when getting comfortable is an uphill battle against humidity – and with the December heat on full blast during Christmas, this bedding essential is a must! Repurpose old, threadbare sheets as cleaning rags and invest in some quality linen that will have your guests thinking your humble home is more like a luxury hotel.
We love the L'Avenue 300 Thread Count Queen Sheet Set, which includes a fitted sheet, a flat sheet and two pillowcases. The L'Avenue range is available in a selection of cool colours, so you can get one to suit the décor in your guest bedroom and another for the master bedroom (as well as a couple of spares!).
3.   Pillow Talk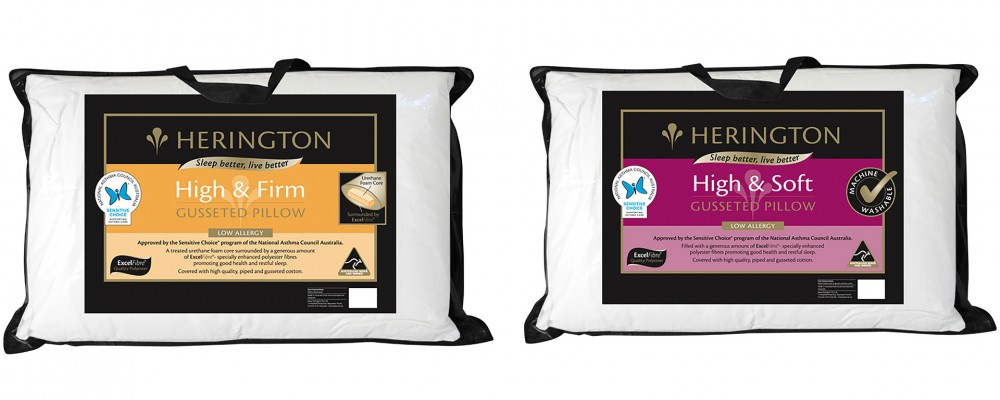 We all sleep differently and what's comfortable for you might vary compared to what's comfortable for your guests. Having your linen closet stocked with a variety of spare pillows will see your guests feeling well looked after and pampered.
Approved by the National Asthma Council Australia's Sensitive Choice® program, the Herington gusseted pillow range is our top pick. Choose from four great pillows: High and Firm, Low and Firm, High and Soft, Low and Soft. These Australian made pillows have a treated urethane core, are filled with ExcelFibre® – an enhanced polyester fibre that promotes restful sleep – and are covered in high quality, piped and gusseted cotton fabric.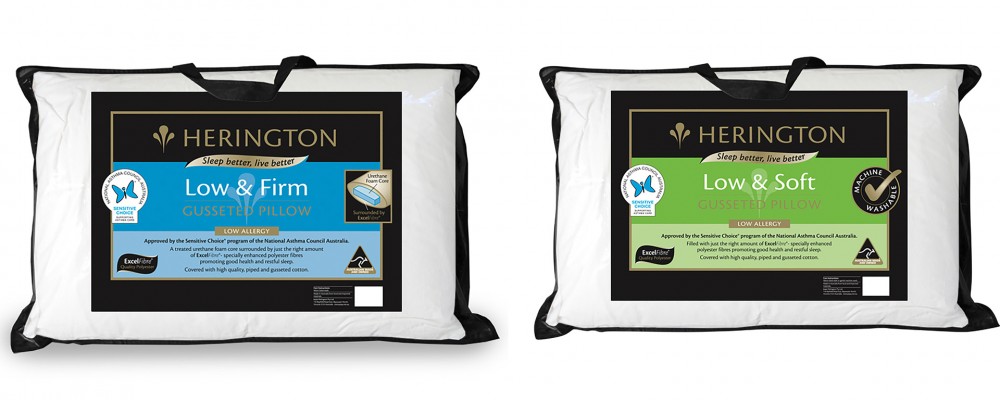 4.   Cloud-Like Quilts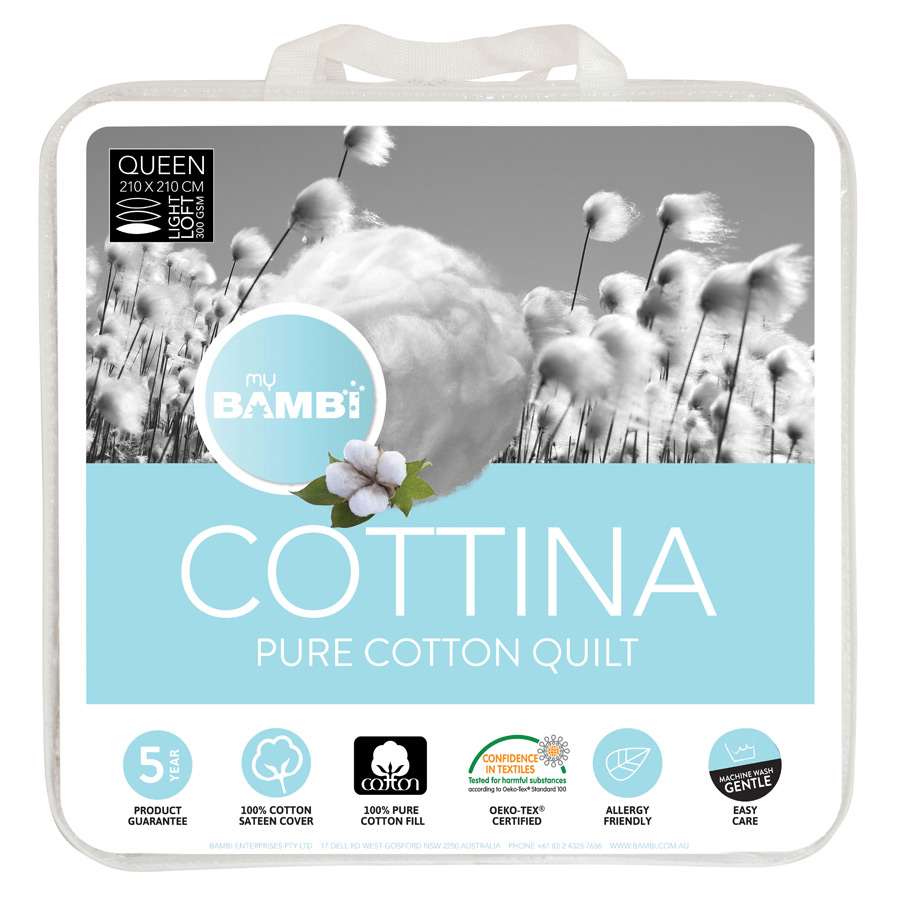 Even in the hot months many people prefer a quilt, and this lightweight Cottina All Cotton Quilt from Bambi is perfect for summer. Made from 100% pure cotton, this 300gsm quilt is covered in a luxurious cotton sateen fabric to offer the utmost in comfort. Plus, it's available in a range of sizes including single, double, queen, king and super king – meaning you can get one for every bedroom in your home, including a couple of spares for your very lucky guests.
5.   Comfy Quilt Covers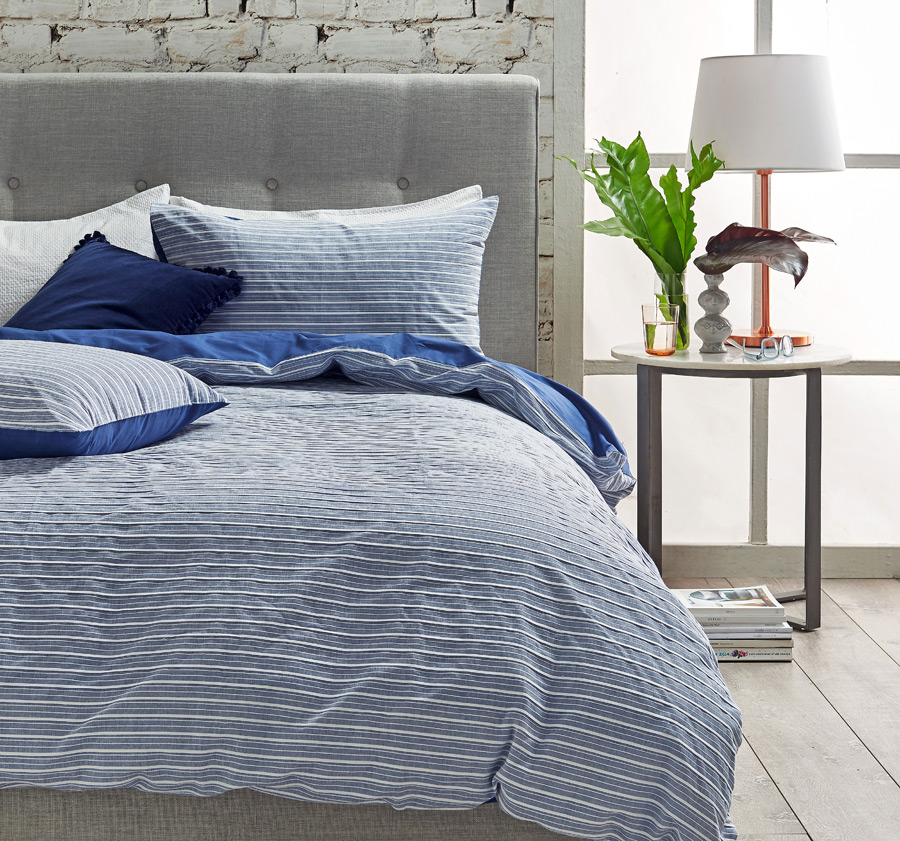 Now that you have your quilt sorted it's time for a comfy quilt cover. A beautiful quilt cover set can transform the look of temporary sleeping quarters into an inviting sanctuary after a day of festivities. Your travel-weary guests will be eternally grateful for the effort you've made on their behalf!
We love the casual comfort of the Renee Queen Quilt Cover Set. Made from 100% cotton and showcasing a soothing blue colourway, this soft and stylish quilt cover set consists of a quilt cover and two pillowcases.
Another great option is the David Queen Quilt Cover Set in a mild dove grey hue with a yarn dyed chequered design on one side and a plain dyed reverse.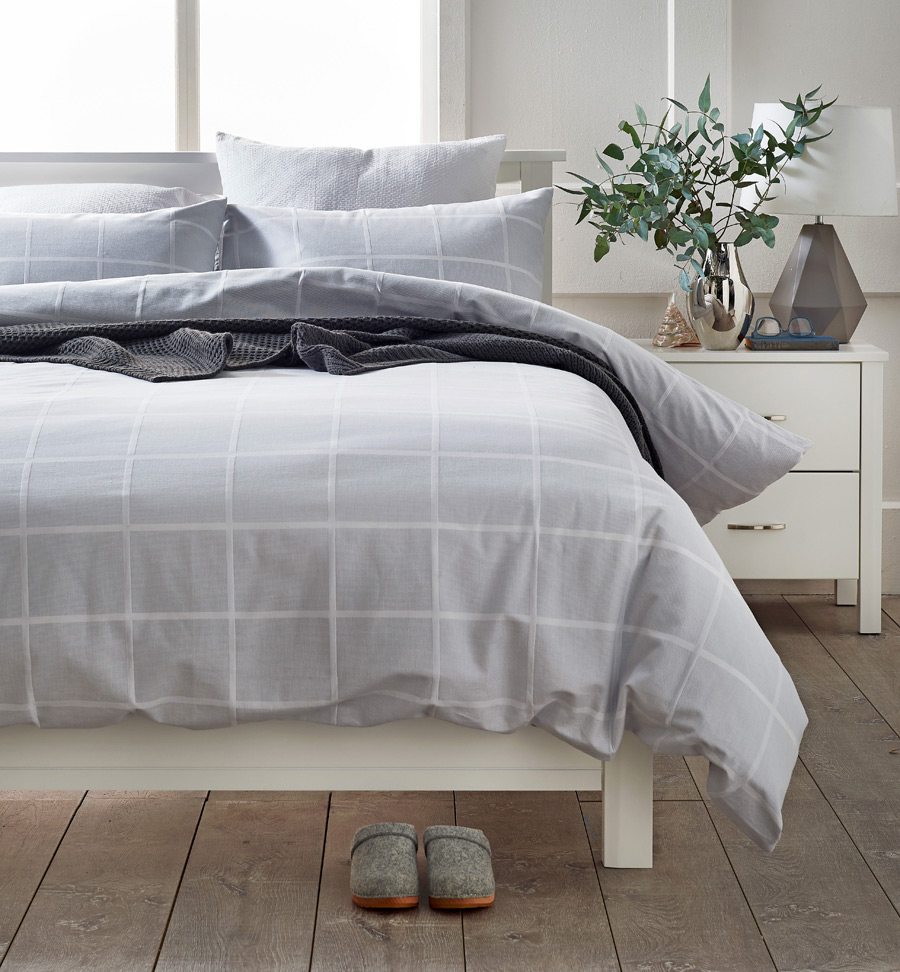 6.   Bunking Buddies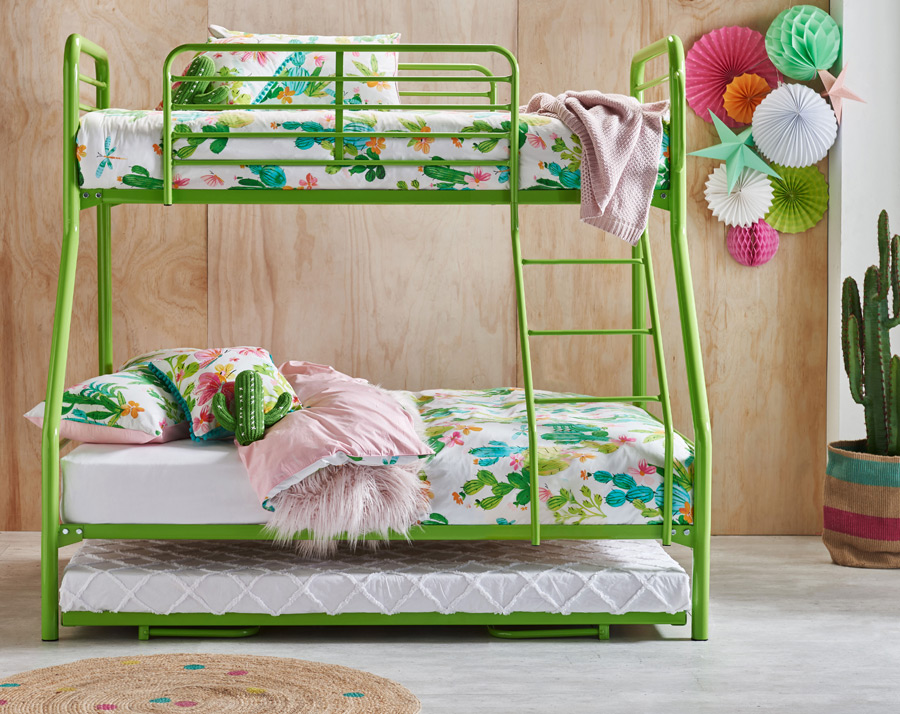 If your kids have cousins and friends staying over then a bunk bed or a trundle will definitely come in handy. They'll have loads of fun playing and telling each other stories way past their bedtime before finally succumbing to blissful slumber.
We would suggest the BT Trio 2 Bunk and Trundle Bed in a bright shade of lime green for your kids' bedroom – or you can choose from many other colours. Made in Australia, this bunk consists of a single bed on top, a double at the bottom and a trundle option for bigger families. Featuring wooden slats and steel framing as well as a moulded ladder, the BT Trio is all about safety and security. Pictured above with our cute Cactus Quilt Cover Set that's available in both single and double.
Feeling a little more organised and in control now with our helpful list at your disposal? We've also created the ultimate outdoor entertaining guide and have a bunch of Christmas recipes on our blog to make this Christmas your best one yet!
Browse more bedding ideas online or visit your local store and speak to our friendly and knowledgeable team to find more solutions for your guest bedroom situation.