The floors you walk on every day don't have to be ordinary. When you come home from the daily grind and release your hardworking feet from the shoes they've been trapped in all day, it's nice to slow down and appreciate some well-deserved, luxurious comfort underfoot. Good quality flooring isn't just stylish and comfortable – it's also durable and easy to maintain. Here are seven luxury flooring ideas from Harvey Norman that will keep your home feeling special for years to come.
1.     Natural Perfection Of Wool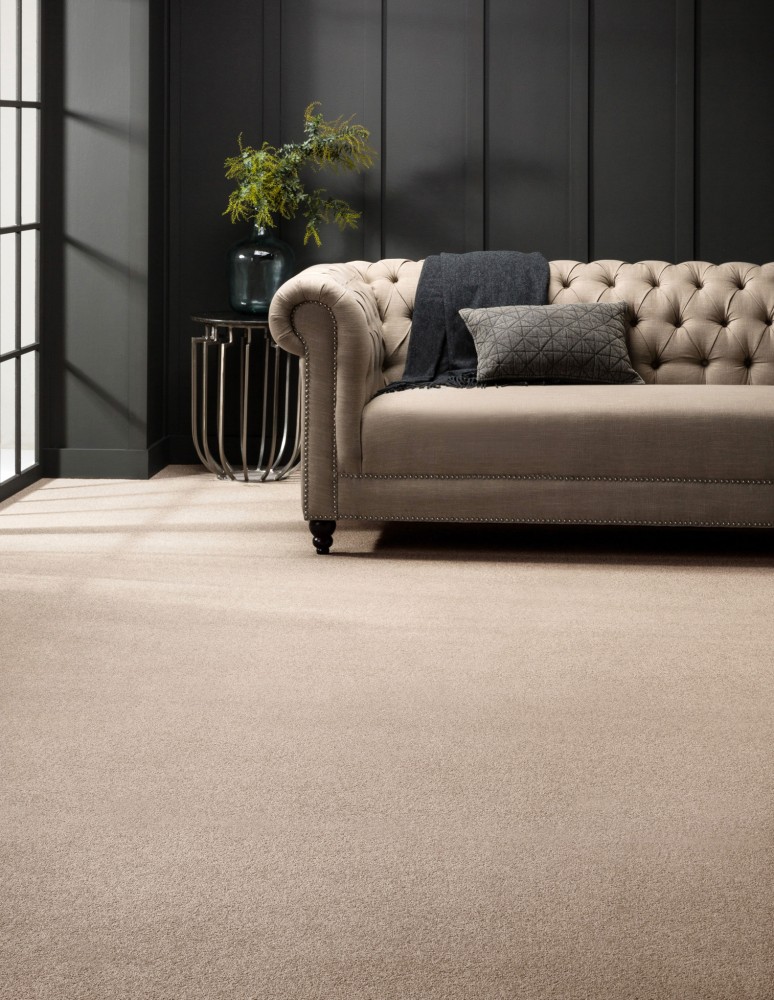 Introducing an exclusive new range of wool carpets, showcasing the latest trends in colour, texture and design. A renewable and biodegradable wonder material, wool stays warm in winter and cool in summer. Its natural resilience makes this long-lasting carpet extra durable and stain-resistant, as well as having anti-static and humidity-controlling properties that help create a comfortable environment. The Natural Perfection range brings you the comfort and resilience of real wool in a beautiful selection of styles and colours to suit any interior. Pictured above is the Natural Symphony carpet in Piano colour. All Natural Perfection carpets are also treated to deter insect and moth infestation, keeping your floors looking lovely for longer.
2.     Luxurious Comfort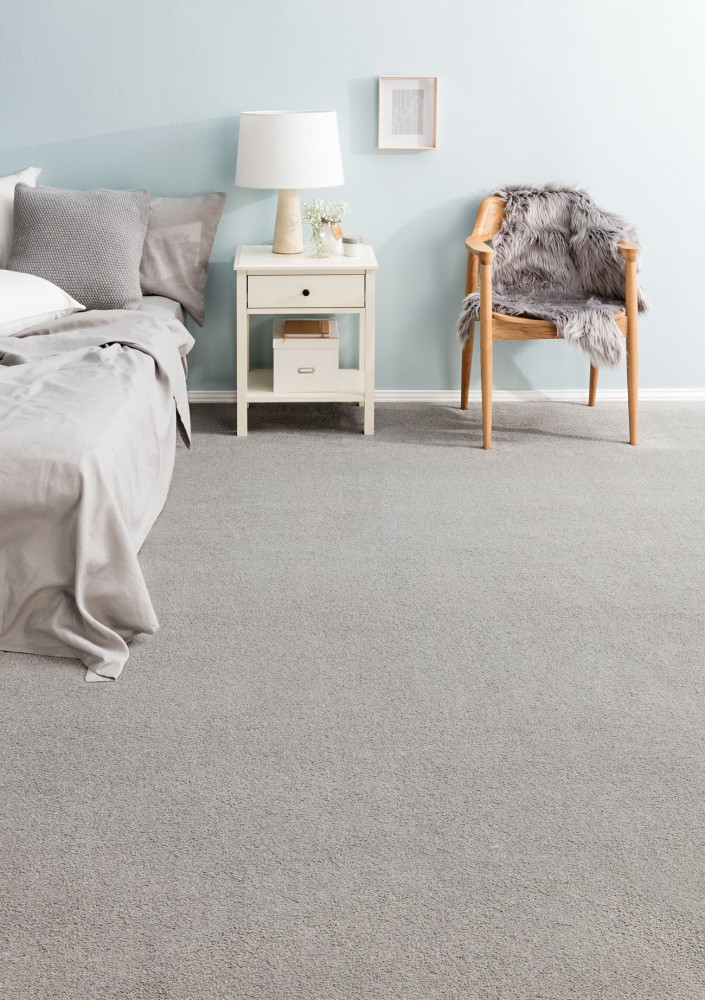 Karastan is a luxury carpet collection made with high quality fibre that's soft, yet extremely resilient. These carpets are engineered to resist matting and crushing, as well as stains and fading, and are available in over 40 stylish colours, from Fresh Linens and Truffle to Aspen Summit, as pictured above. With three times as many fibres as ordinary soft nylon carpets, Karastan creates a floor you'll want to sink your toes into all day long. Extraordinary softness, amazing durability – now that's luxury.
3.     Naturally Nice Textures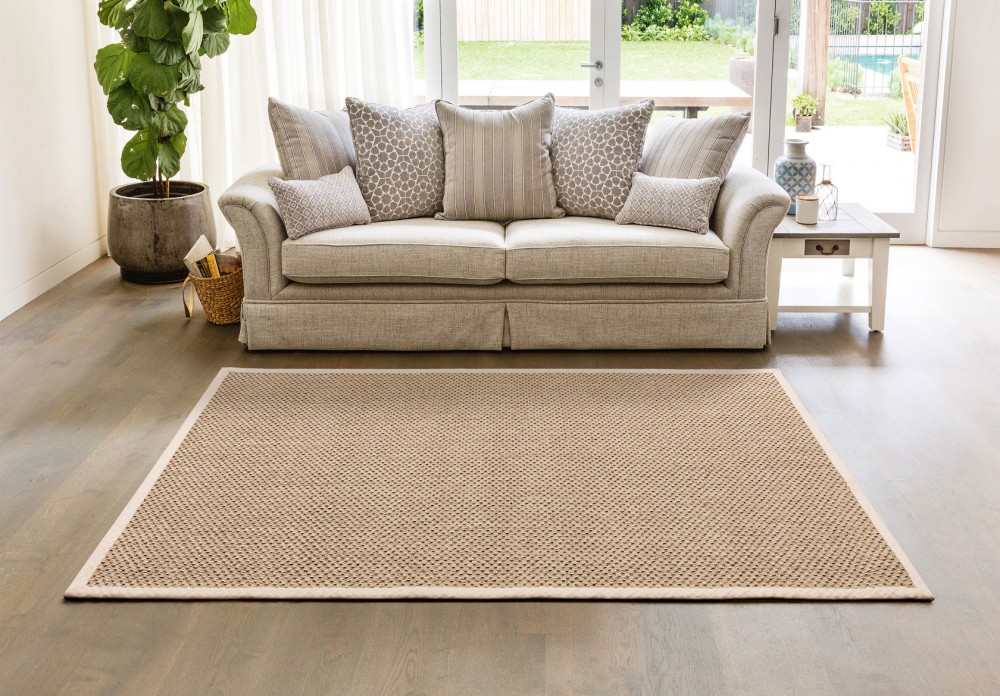 The Natural Sisal rug collection is bringing high fashion down to earth this season. Natural fibres in a range of neutral colours from Rope Taupe to Boucle Brown add a sense of harmony to any décor. These quality rugs feature a smooth cotton border surrounding a textured design made from 100% sisal – a natural, durable material, made from the hardy Central American Agave plant, which is perfect for high-traffic areas. Pair with vibrant indoor plants and open spaces to create a refreshing and comfortable home that will lift your spirits every day.
4.     The Handmade Look
The beautiful new Alana rug collection blends viscose yarn with a touch of nylon to create a soft and resilient fashion piece for your floor. The handmade look makes these stylish rugs a wonderful backdrop for bespoke furniture, or even a unique sculpture. Available in a range of tasteful colours to match all kinds of decorating styles, the Alana's minimalist design brings a touch of class to any room. (Charcoal rug pictured above is Alana variant 'VS01').
5.     A Taste Of Native Timber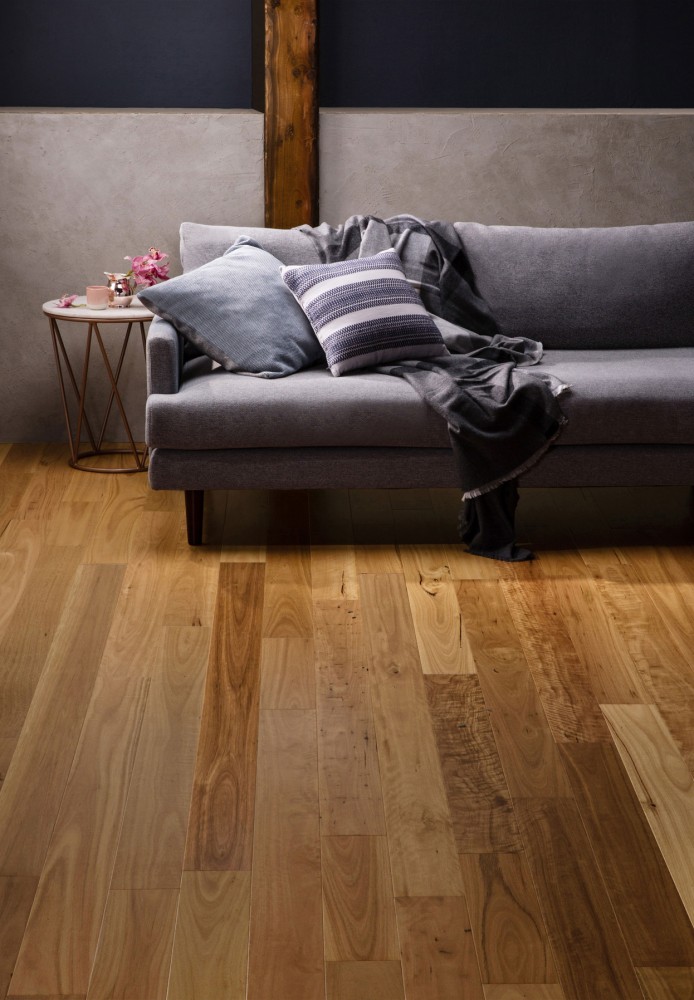 Nothing says opulence like a traditional timber floor. The latest in premium timber flooring is the genuine Australian timber of the Grangewood Native range. Made with a selection of popular Australian hardwoods (pictured above in Blackbutt), this high quality engineered timber flooring is designed to deliver high performance and low maintenance, with exceptional stain resistance and an environmentally friendly, impact-resistant plantation hardwood core. The natural variance of real timber planks will give each room its own unique character – the perfect foundation for an interior design that truly reflects your personal taste.
6.     Vinyl Revival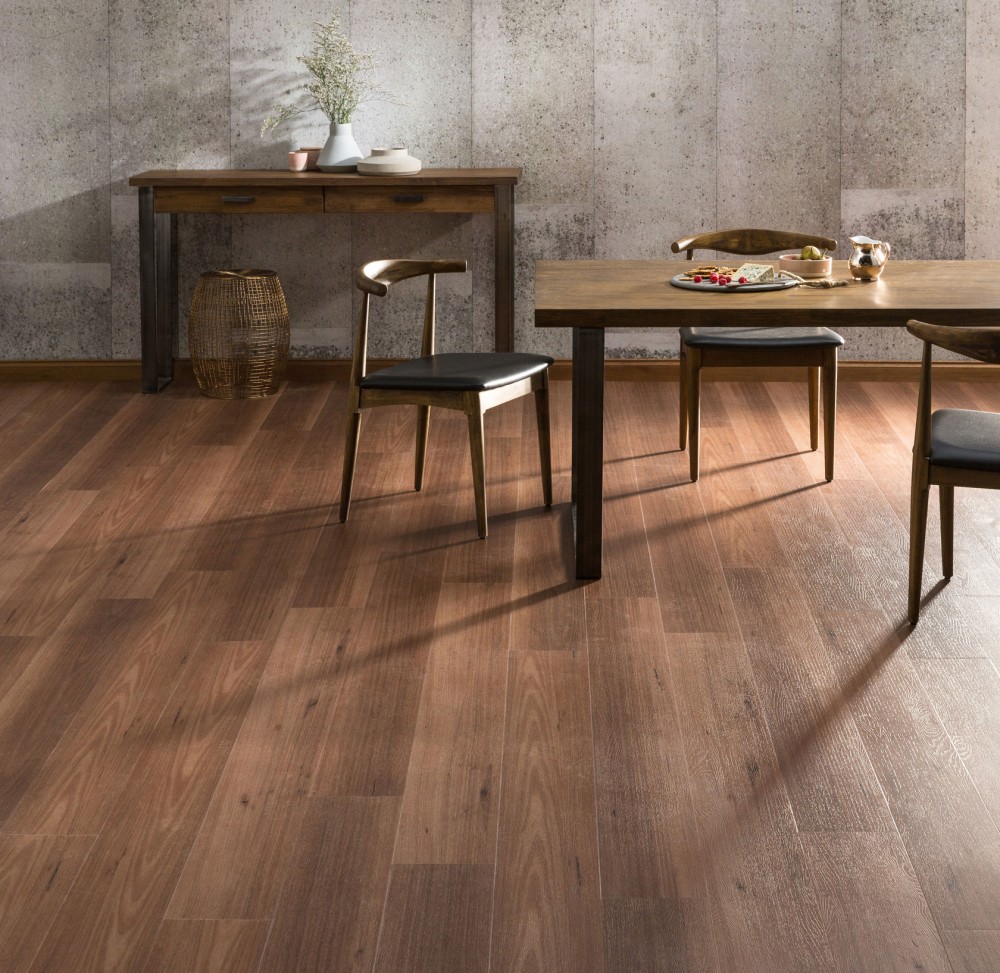 Vinyl planks have never been grander. Mixing the convenience of vinyl flooring with the regal aesthetic of wood, Grand Elements is a moisture-resistant floor with a realistic timber look (pictured above in Brushbox). The embossed surface with micro-bevelled edges creates a rich texture that will give your interiors a timeless charm. Hardwearing and easy to clean, the 1800mm longboards of the Grand Elements range can even bring the classic beauty of timber-look floors to kitchens, laundries and bathrooms.
7.     Modern Elegance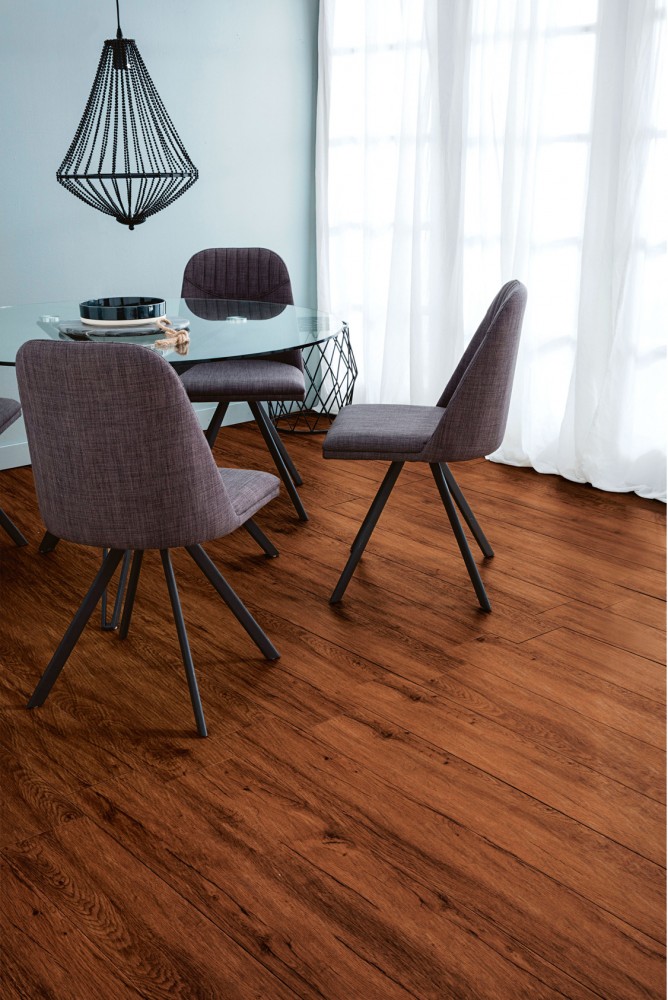 Another way to get that luxurious wood-floor look without worrying about spilled drinks is Novocore Premium (pictured above in Butterscotch). Novocore's revolutionary hybrid flooring features a durable antibacterial surface which makes life tough for germs without any chemicals, and hypoallergenic cork backing for superior sound absorption and protection against mould & mildew. Your 100% waterproof kitchen floor will be easy to mop and maintain, so you can enjoy the sophistication of timber-look style for years to come.
Thinking about updating your floors? To learn more about Harvey Norman flooring, you can browse rugs online, check out our flooring guides and galleries or head into your local store and chat to our friendly flooring experts.