Autumn is without a doubt my favourite time of the year. Sure, I'm an autumn baby, so I'm naturally biased, but there are so many reasons why autumn really has it all – especially when it comes to entertaining at home.
The leaves are changing colour, the footy's back on the TV, and the BBQ is still getting a good workout. Now that the sun's heat has lost that summer swelter, it's that sweet spot where it's lovely out during the day and just cool enough at night to gather around a fire with your favourite people. With ideal entertaining conditions all around, you just need the right furniture for everyone to sit back and relax!
Fortunately, Harvey Norman has a huge range of autumn entertaining décor – which has made it tough to choose just a few items to showcase! But, if you're after a new addition to your back deck or seeking some inspiration on how to create an indoor entertaining area this autumn, then here are six top autumn entertaining furniture picks to get you planning your next party.
Autumn Entertaining Pick #1: 'Langham'
When it comes to autumn entertaining, you'll firstly want to take care of the sofa! And, as far as sofas go, it's hard to ignore the deep-seating comfort of the 'Langham' Fabric Sofa. It's got the casual, relaxed vibe that you'll want in your living room furniture arrangements (making it the best seat in the house any time of day), while the oversized proportions and contemporary design makes it easy to fit the whole family.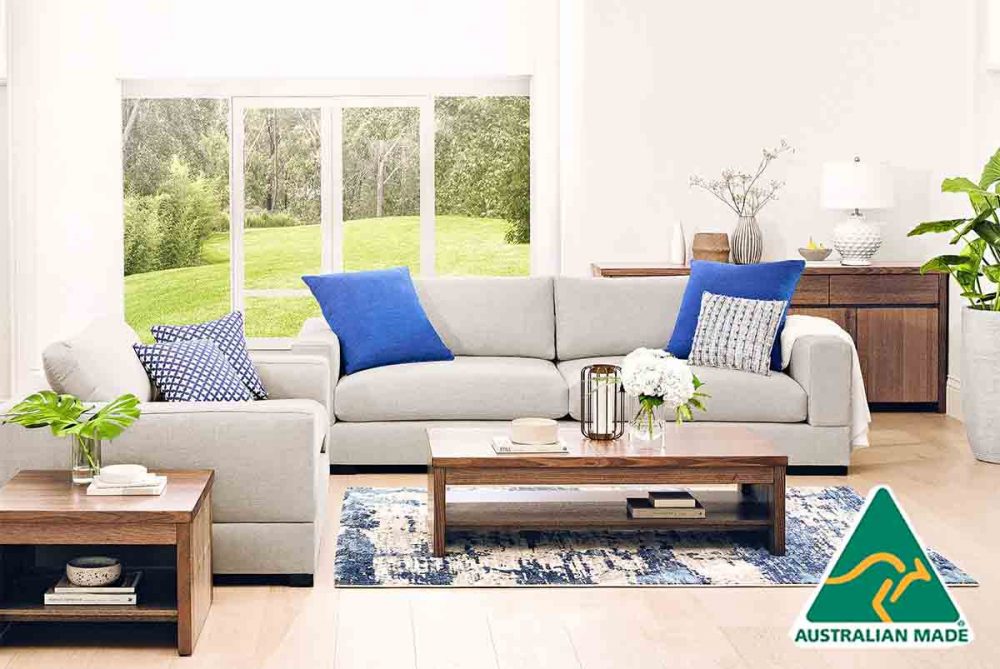 An Australian Made sofa, the 'Langham' is available in a selection of size and fabric options so that you can find the right fit for your home and suit it to your style.
Autumn Entertaining Pick #2: 'Brooklyn'
If movie nights are more your thing, then you'll love the modern comforts of the 'Brooklyn' Fabric Powered Recliner Sofa with Chaise. It's got everything you need to settle in for a movie marathon this autumn – with powered recliners, powered headrests, a console with power and USB ports, and even armrest storage with space for magazines and cup holders. All you'll need to do is bring your own snacks!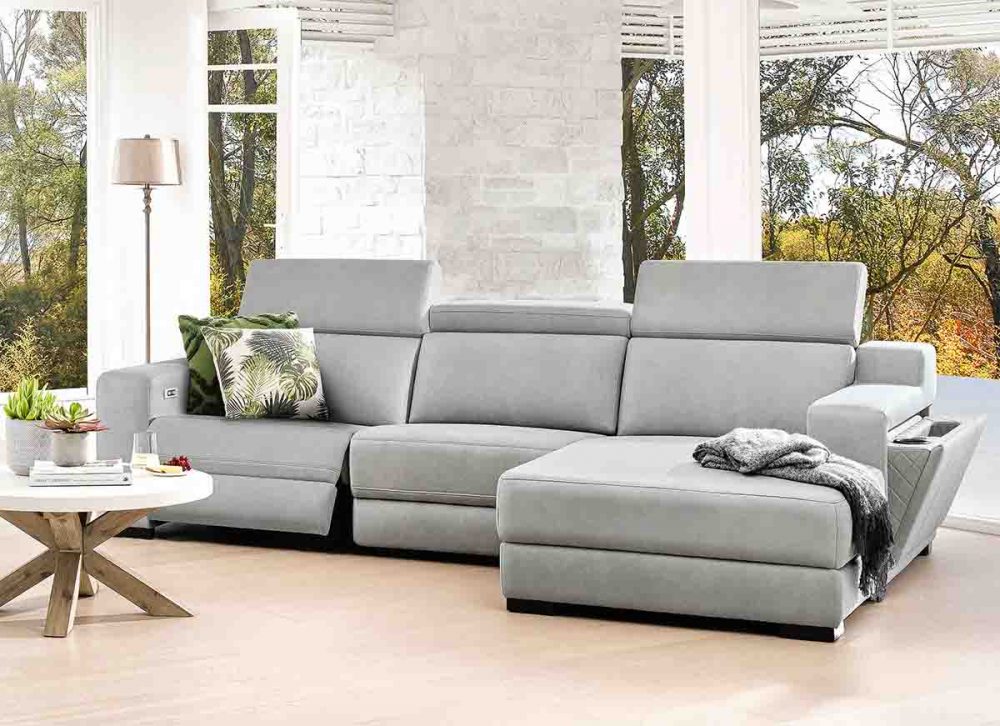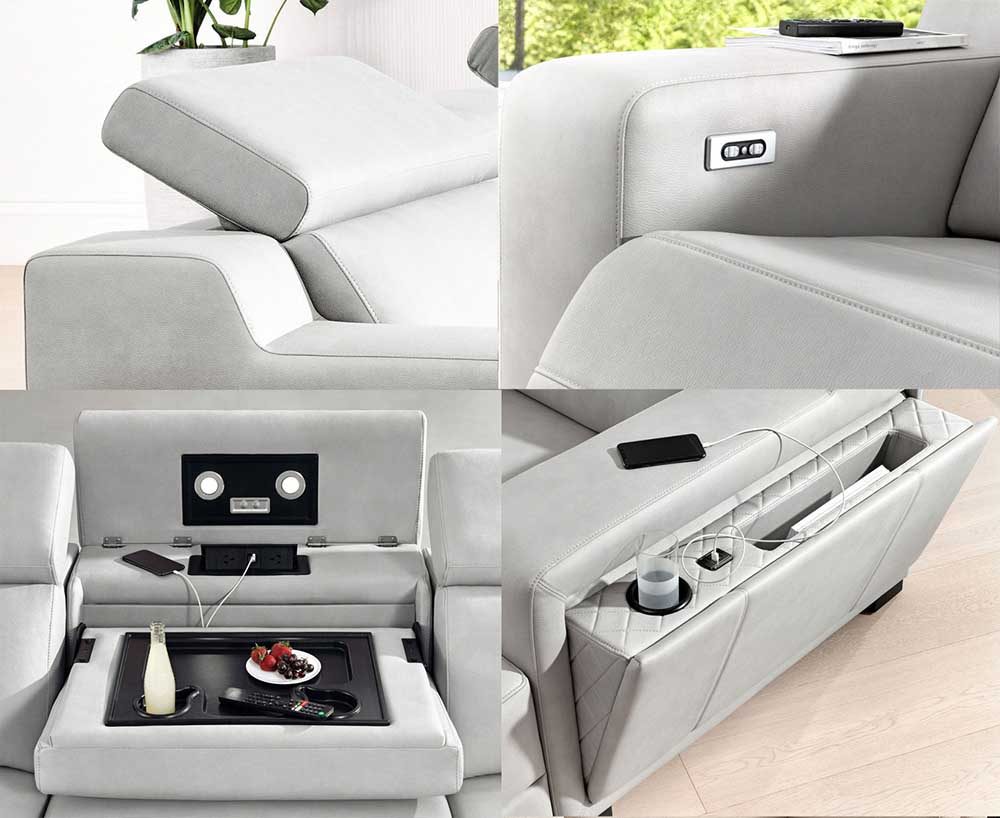 The 'Brooklyn' is available in a selection of size and fabric options, making it easy to fit this autumn entertaining beauty into your setup at home.
Autumn Entertaining Pick #3: 'Lombardozzi'
For a quality Australian Made range that offers a different look this autumn, we heartily recommend the 'Lombardozzi' collection.
You can personalise the 'Lombardozzi' dining table to suit your space with a range of size options available. Made from sturdy Victorian Ash with a trestle base, it's a true modern classic. The 'Lombardozzi' High Back Dining Chairs, with or without Studs, will complete the suite, and they're available in your choice of fabric or leather upholstery.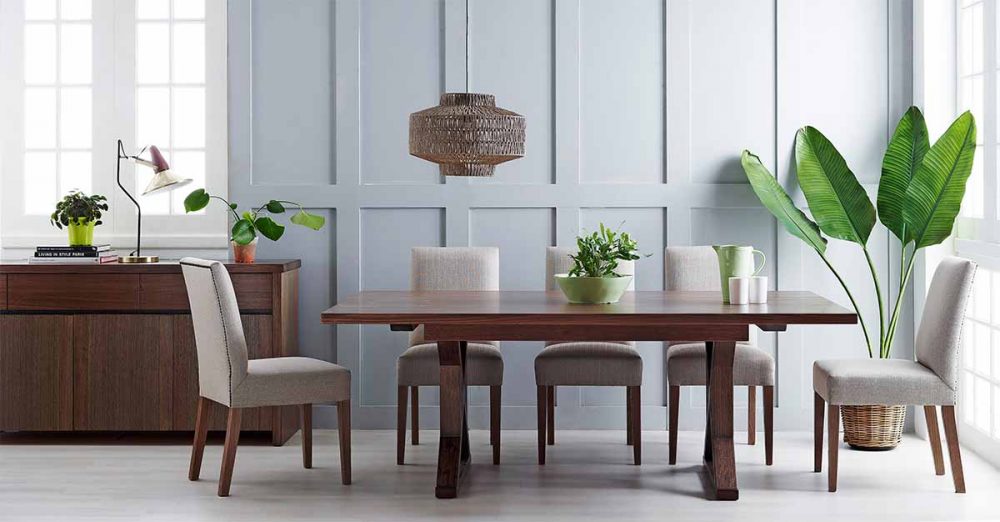 If you love the 'Lombardozzi' look, you can also add a range of matching pieces to your home including entertainment units, buffets, and coffee and lamp tables – all sure to be talking points when autumn entertaining.
Autumn Entertaining Pick #4: 'Timo'
If you're after something with more of an industrial feel to fit in with your contemporary style, then feast your eyes on the 'Timo' 7-Piece Dining Setting. The naturally rich grain and texture of the weathered oak timber tabletop is a real highlight, and its clean lines and smooth edges are perfectly coupled with sleek metal legs to complete the minimalist vibe with just a hint of rustic charm.
Given the unique spaces we all reside in, the 'Timo' Dining Setting is also available in 5-piece and 9-piece sizes, plus a range of matching pieces are available including a buffet, entertainment unit, coffee and lamp table, plus a desk.
The dining chairs of the 'Timo' setting are upholstered in sleek black PU fabric, and come with your choice of either white or orange accent stitching. In tandem with the table, it makes for a superb autumn entertaining suite.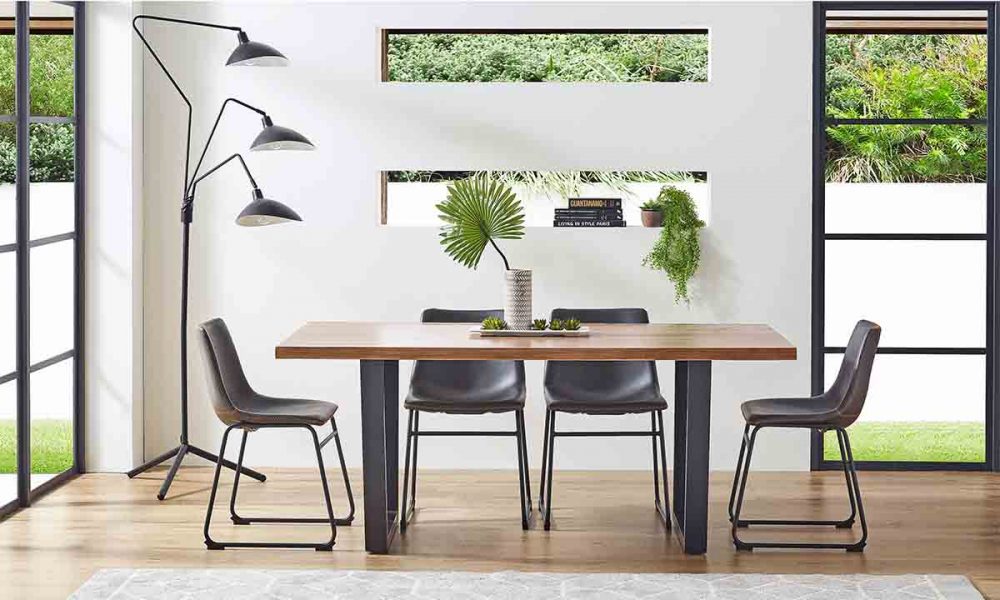 Autumn Entertaining Pick #5: 'Rimini'
Autumn entertaining outdoors is a truly magic experience. So, to help you add a premium feel to your patio or to get the very best out of your veranda, allow us to introduce this outdoor autumn entertaining gem.
The 'Rimini' 4-Piece Lounge Setting stands out as the perfect place to settle on a relaxed autumn afternoon. This stunning design combines deep foam and fibre cushions wrapped in durable polyester fabric with quality Acacia timber construction and lovely rope detailing to create something that in all honesty is going to look and feel great wherever you put it.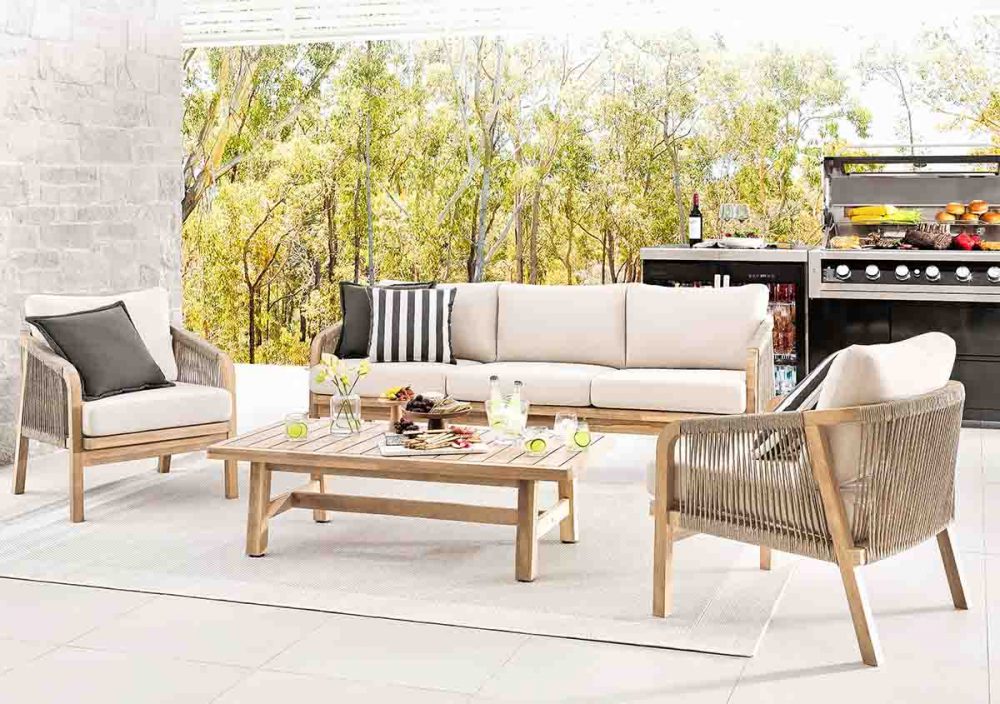 The 4-piece outdoor entertaining setting includes a sizeable 3-seater sofa, two comfy armchairs and a rectangular coffee table for all your food and drinks.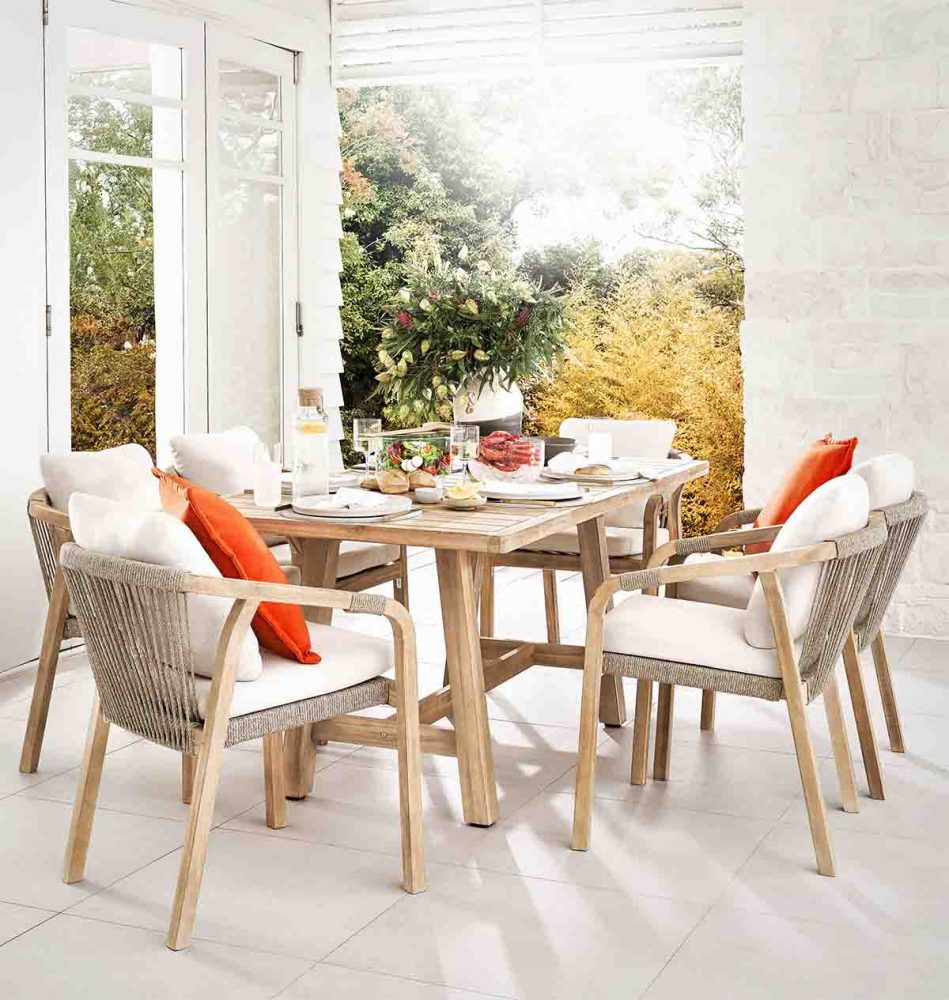 Autumn Entertaining Pick #6: Outdoor Kitchen
Speaking of food and drinks, the Gasmate 'Galaxy' Black 6-Burner Outdoor Kitchen Package 2 offers you a fabulous way to create the ultimate autumn meal.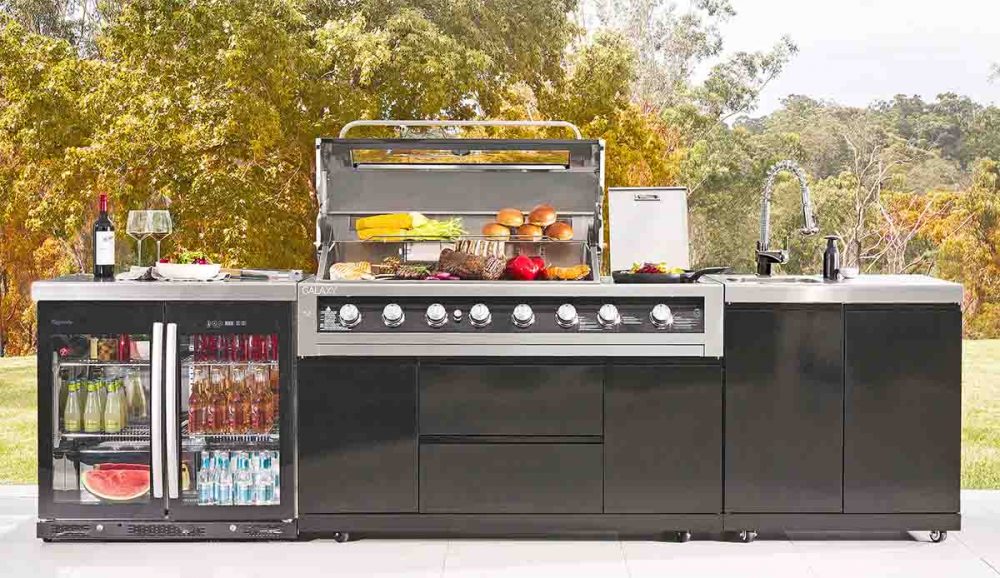 When they called this an 'Outdoor Kitchen' they weren't kidding! Not only is there a built-in 6-burner gas BBQ with a warming rack, a 15MJ/h side burner, a 13MJ/h rear burner, and total output of 100MJ/h, with Package 2 you get a double door beverage cooler and a sink, bin and storage module to boot! No longer will you have to leave your autumn party to go inside to get more of anything – it's all right there with you.
Inspired to update your home for some Autumn entertaining? For more quality furniture ideas and great tips on how to arrange furniture for a party you can head in to your local Harvey Norman store and chat with our friendly, expert staff, or you can shop the range online.