Is there a more invigorating feeling than the fresh possibilities of a new year? Motivation is at its peak, goals are crystallising and there is no better time to start achieving them.
If this is the year you launch a business, grow a business or make the transition to working from home, then you'll be looking for some serious home office inspiration.
Here at Harvey Norman, we've taken a look at how to renovate a study so you can take your professional goals from resolution to action. Blue and green are two key trending renovation themes for 2019 and both are ideally suited to designing a calm, focused home office. To take the hard work out of furnishing your new work space, we've hand-picked office furniture complementary to a tranquil blue or dynamic green colour scheme. Read on to discover how creating a productive home office space now will keep that New Year's motivation kicking all through the year.
Tranquil Blue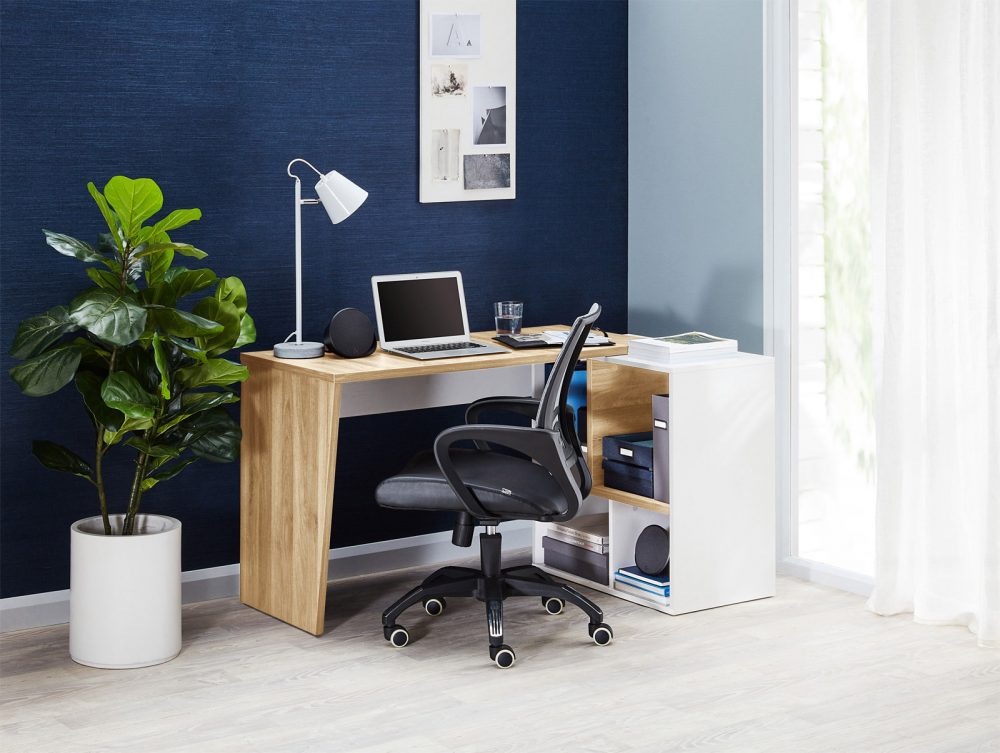 As the buzz of the festive season fades, Australians return to work in the throes of summer. If you are used to office air-conditioning, working from home as the mercury smashes 30°C can very quickly become uncomfortable.
Crucially, your overall home office organisation influences everything from your mood to your perception of ambient temperature. A well-chosen design establishes the cool, calm environment you'll need to stay productive. In fact, making a few smart choices during your new year's home office renovation ensures a more comfortable and dynamic space all year round.
For your home office colour scheme, blue is an on-trend option with tangible long-term benefits. Designers praise blue for fostering a focused atmosphere supporting long hours of concentration. Evocative of clear skies and rolling oceans, blue also has positive physical effects when incorporated into interior design. Soothing to the eye, blue has been found to have the potential to lower heart rate and blood pressure as well as make a room feel cooler.
As a wall colour, blue is a versatile backdrop for composing a fresh and efficient work environment. If you aren't committed to painting the whole room, a feature wall is just as effective, or opt for blue accents in your décor. Various shades of navy are surging in popularity, but if this seems too extreme, follow your preference towards the many timeless mid- and light tone shades.
To enhance blue's tranquil properties, choose home office furniture inspired by natural textures and in neutral colours. Read on for our latest office furniture favourites superbly suited to a blue design palette.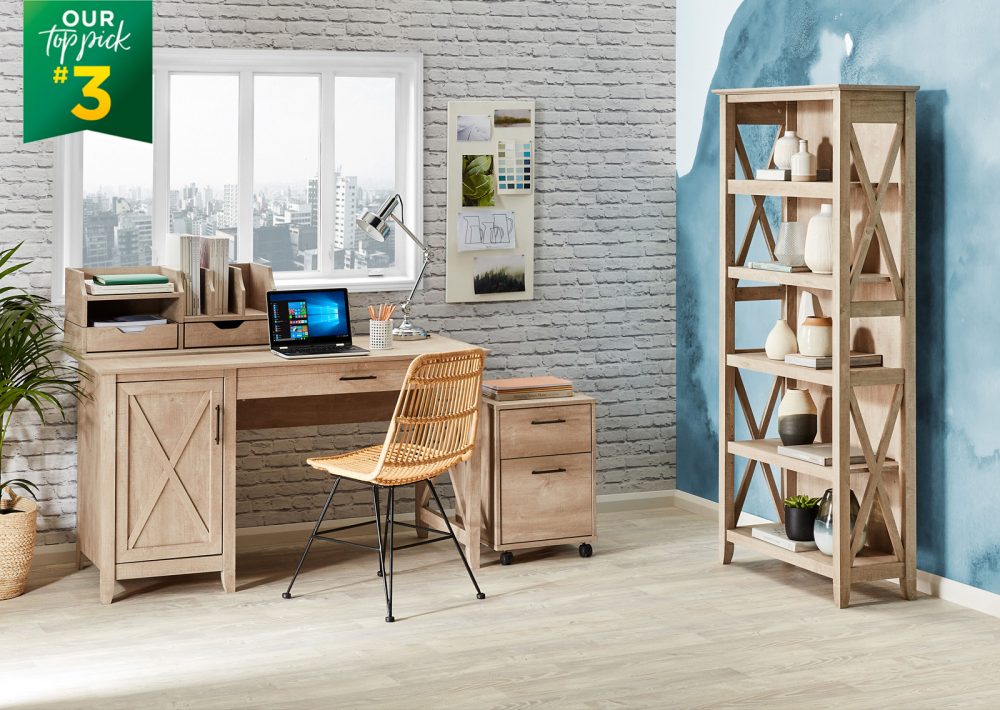 Like an afternoon dip in the ocean, the 'Coastal' Collection instils a fresh, relaxed mood. As partner to dark or mid-tone blues, the svelte, open construction of the 'Coastal' Collection offsets the potential heaviness of an all-blue room while offering ample storage solutions. Best of all, you can mix and match the separate pieces for a furnished home office made easy.
The co-ordinated 'Coastal' range features a computer desk, monitor stand, filing cabinet, bookcase and desk organiser in an attractive natural wood look – perfect for evoking a breezy, coastal vibe in urban home offices. Want that vibe to flow throughout the year? Make it a priority to manage distracting clutter. To help you achieve optimal home office organisation, each 'Coastal' piece is designed for easy-access storage so you can always find what you need, when you need it.
For maximum productivity, why not experiment during your home office renovation to find the most efficient arrangement of your new office furniture? Before this step, however, you will need to choose the significant other to your computer desk – your office chair.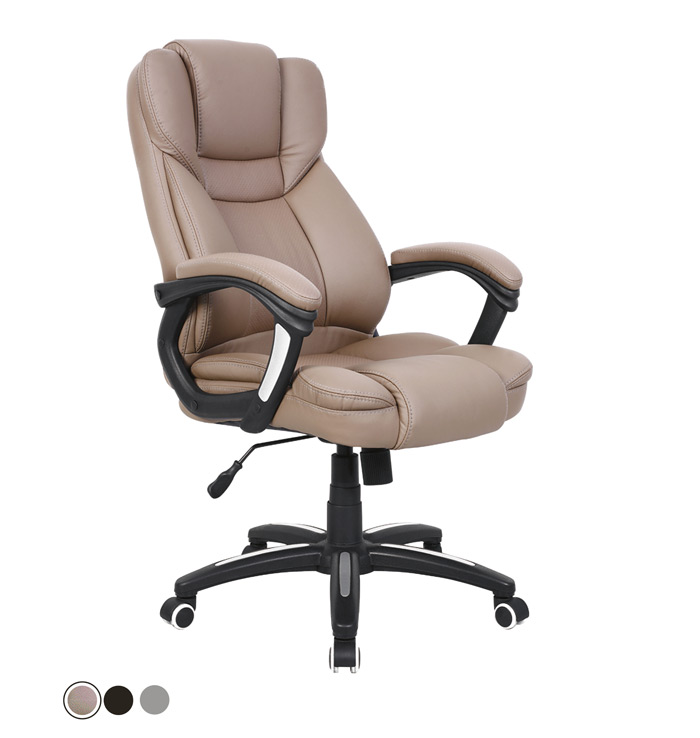 Office chairs make or break a successful home office. As you will be sitting for extended periods, office chairs should provide adequate support to prevent fatigue and discomfort. In fact, truly functional office chairs are an investment in long-term efficiency. For executive-level style and support, the 'Brighton' Office Chair suits the dedicated professional or student.
Ergonomically engineered to alleviate the physical stresses of desk work, the 'Brighton' boasts back and arm support in spades, while adjusting the seating position allows you to find the correct height for your computer desk. Upholstered in easy-to-clean PU, the 'Brighton' is available in Mushroom, Charcoal or Black. As these neutral tones effortlessly co-ordinate with blue, picking the 'Brighton' chair best suited to the dominant blue shade of your office colour scheme is a breeze.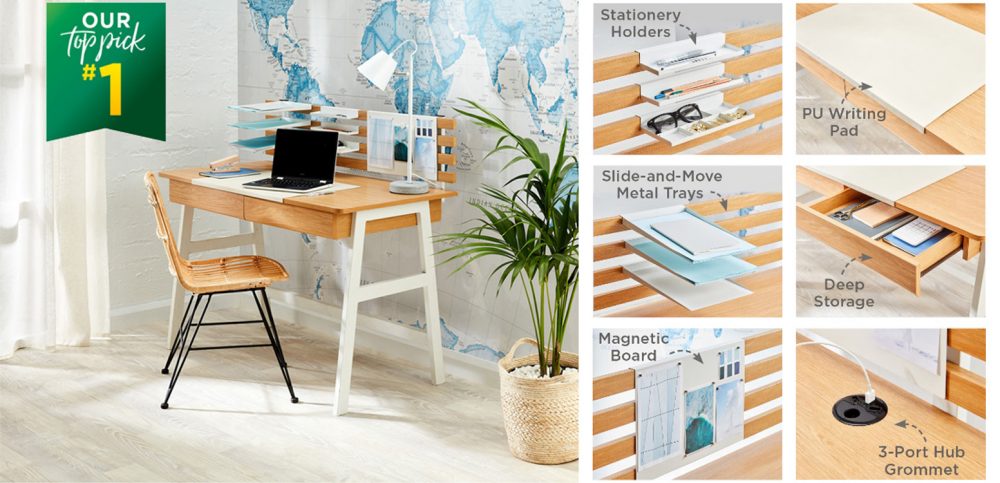 For students or anyone working from their bedroom, a whole study renovation may not be an option. Thankfully, it is easy to achieve a functional work area in a limited space. Kicking some blue style goals is a snap, too! Rather than thinking walls for a slick of the soothing hue, look to the space that will be commanding your attention – your desk.
Maximising storage is a priority in smaller spaces, so you'll need a multifunctional computer desk to prevent clutter. Look no further than the 'Kitson' Student Desk. Built to multi-task, the 'Kitson' features a magnetic board, adjustable stationary/document holders plus a nifty 3-port USB grommet to keep your devices charged. Two handle-less, concealed drawers complete the minimalist setup. Just don't forget the styling! Have fun choosing folders or stationary in light tone blues to complement the 'Kitson's' clean white and wood look.

If dramatic, deeper blues stir your imagination, your choice of furniture and décor should offer expansive surfaces for light to play. Bright, warm touches ensure the ambience of a dark blue space remains calm and focused rather than oppressive. Fresh and contemporary, the warm, natural timber look of the 'Atom' Swivel Desk easily lifts a palette of dark and mid-tone blues from drowsy to serene.
Another winning choice for smaller spaces, the sturdily constructed 'Atom' Swivel Desk can be configured to suit your needs. The versatile return can position the 'Atom' straight in a dedicated home office or as a space-saving corner desk in a multipurpose room. Four generous storage shelves manage bulkier items such as trays, folders or books while keeping them near to hand. Light tone blue accessories are a stunning match for the 'Atom's' white shelves – calling to mind a soothing flow of ethereal white clouds across a summer's sky.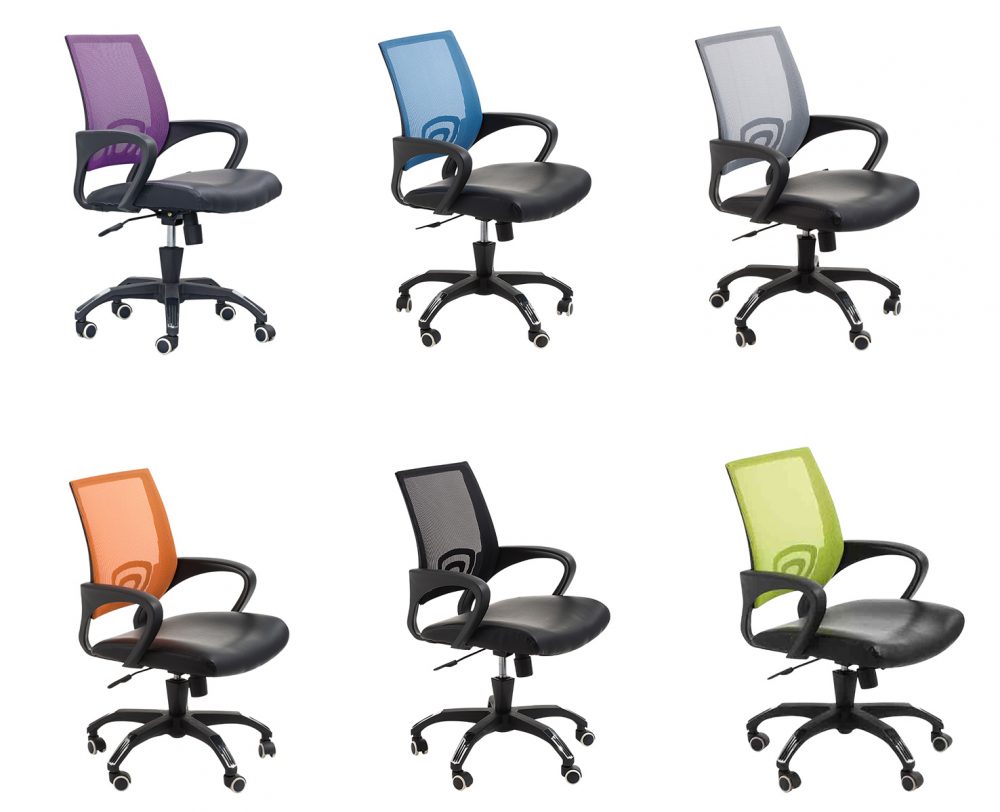 If you rock a funkier style, the 'Webster' Mesh Office Chair is an irresistible mix of colourful personality and functionality, making it a trendy match with the 'Kitson' or 'Atom' desks. Cool in more ways than one, the 'Webster' features mesh fabric to aerate your body while securely bracing your back for all-day comfort. Use the gas-lift height adjustment to find your perfect position, then let the swivel function take the effort out of negotiating your immediate work area.
For a potent dash of individuality, the 'Webster' is available in a versatile range of colours. Keen to make a bold yet appealing statement? Try the Purple 'Webster' in a navy scheme. Choose Grey for a more understated look, or Blue if you are working the colour through your décor only. The 'Webster' also comes in Black, Green and Orange.
Dynamic Green
If blue's not your hue, consider green as your scheme for a focused work hub. Green – blue's ubiquitous companion in the natural world – is imbued with a host of positive associations. Blending suggestions of soulful forests with urban sophistication, green symbolises youth, growth, restoration, nurturing, fertility, health and wealth.
Like blue, establishing green during your home office renovation will promote a calm, clear and rejuvenating atmosphere. As a potent stress-relieving hue, green carries enough warmth to produce a subconscious sense of comfort. Green can also stride above its natural nuances to adopt a grand, urbane ambience.
Designers recommend combining greens or using green in tandem with other colours to successfully style in this alluring tint. Work green into your study renovation as a motif – think green feature walls, décor items and accessories. Dark neutrals such as black harmonise beautifully with deeper greens, evoking the chill moodiness of primeval rainforests. If your personal style is more executive than earthy, sleek furnishing choices will elevate this combination to serious business class. Pairing the following selection of office furniture with a green theme is a design strategy to inspire success.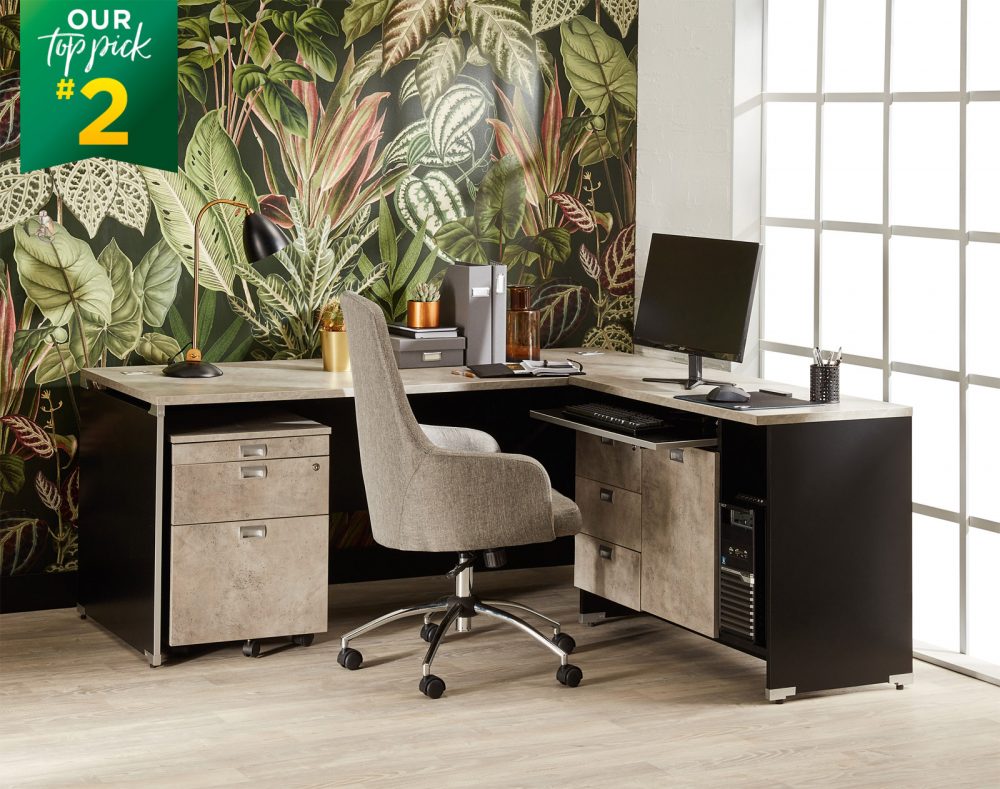 Leave them in no doubt who's boss with the 'Hercules' 3-Piece Desk Set. Like its heroic namesake, the neutral grey concrete look of the 'Hercules' proclaims authority. Set this ultra-modern collection against a dark tone green feature wall and your home work space will rival the slickest of city offices.
Comprising a desk, credenza and filing cabinet, the 'Hercules' Desk Set labours to relegate clutter to myth. The generously-proportioned desk is equipped with a cable management grommet for controlling unsightly cords plus ample room to arrange important document trays. The mighty credenza, designed to slot neatly beneath the desk, features a sliding keyboard tray, three drawers, a cabinet and shelf for stowing a computer tower. Completing the triumvirate is a filing cabinet boasting an organised stationary drawer.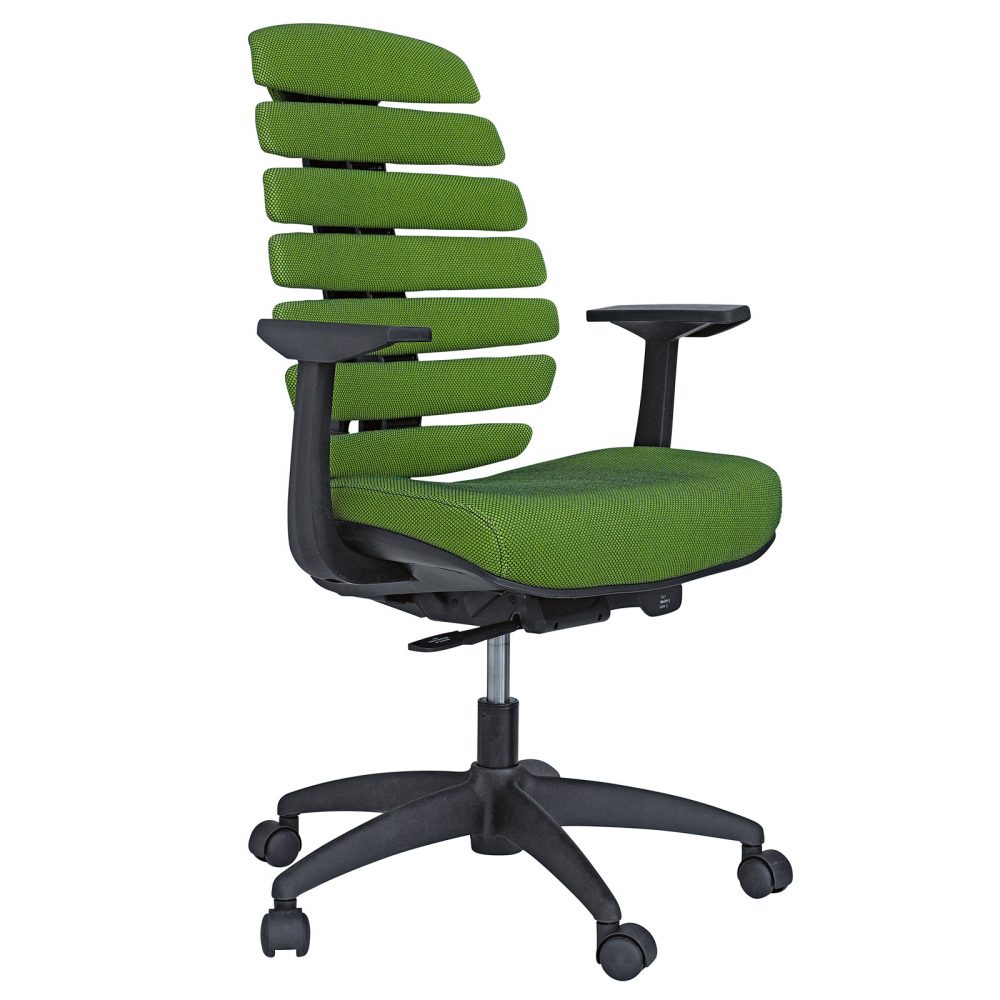 To get ahead in business, you need to be noticed. Remember, leaders aren't afraid to make that daring move. Similarly, when styling your home office, don't hesitate to explore unexpected directions. The 'Asana' Office Chair commands respect by delivering a surprising twist on classic computer chairs. Pairing the green 'Asana' with the 'Hercules' to uplift the desk set's grey tones is a confident statement in style.
The 'Asana's' slatted back flaunts provocative design while providing firm yet comfortable seating. Even better, the 'Asana' is available in your choice of fabric or PU upholstery and a versatile range of colours so you can style it your way.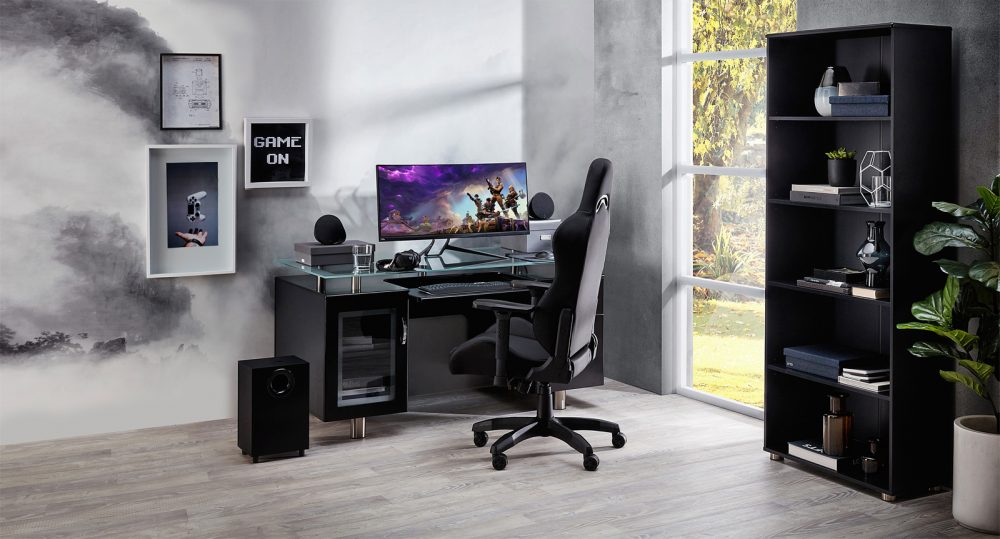 Green's bountiful symbolism opens this colour scheme to further possibilities for your home office. Making the most of this dynamic hue is as simple as positioning your desk by a window to watch the leaves outside dance in the breeze. Or, bring nature inside to you with a potted plant (real or artificial – the choice is yours!). Don't forget, green's properties include youthfulness and playfulness – ideal for creative and strategic thinking. Of course, a focused, functional home office is your priority, but what happens when the day's work is done? You've been working hard. You deserve to play hard, too!
Once your home office renovation has ticked the boxes for style and efficiency, consider how the space will multitask after hours. The 'Gen-X' Executive Desk is the perfect example of office furniture that can take you from day long into the night.
Boasting a tempered glass top, the sleek 'Gen-X' is, at first glance, tailored for professionalism. In a design palette of layered green hues, both the Black and the White 'Gen-X' options require minimal styling to cut a sharp figure. Meanwhile, the slide-out keyboard drawer, built-in storage drawers and cabinet round out one cool and collected workstation.
Peel off the business suit, however, and the 'Gen-X' is ready to play. The organised computer desk of daytime productivity is the night time gamer's dream with oodles of space for all your gaming essentials. As you blitz your way through those epic battles, you'll forget all about the emails waiting for you in the morning!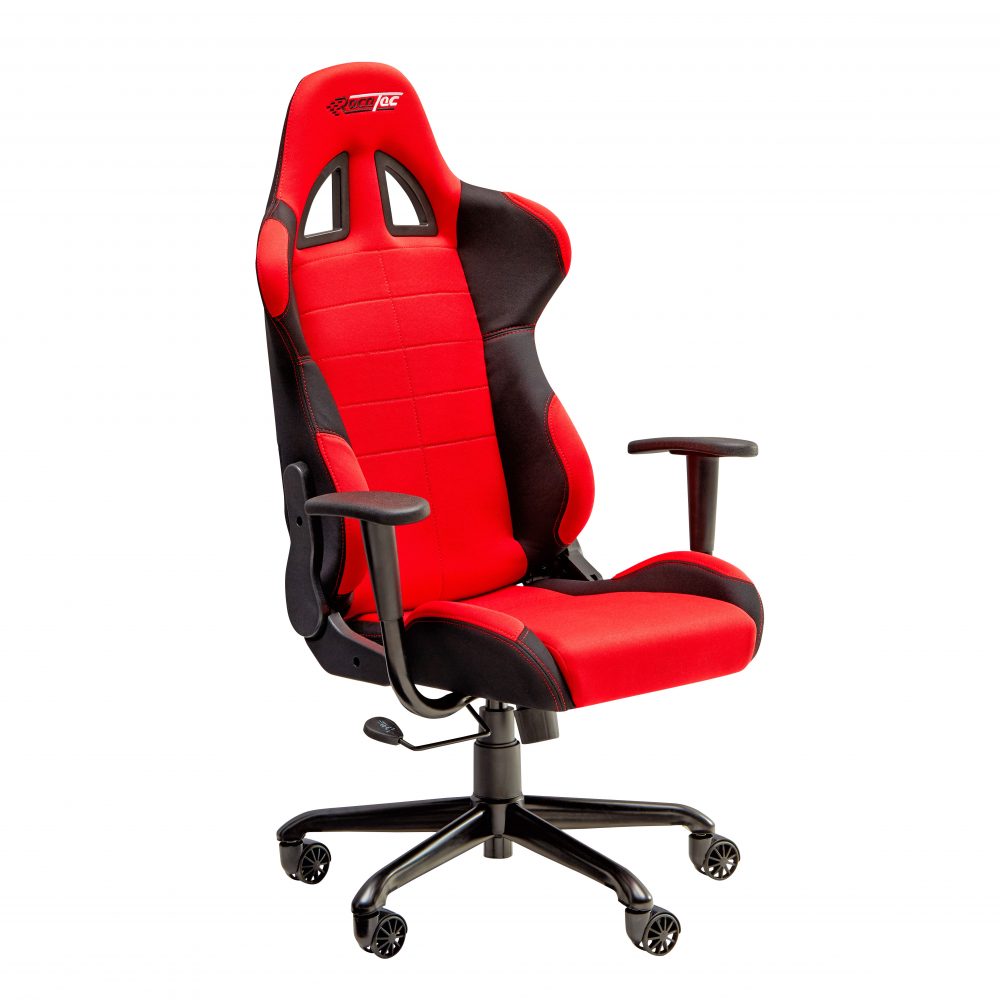 There is one last point of business, however. Creating a multifunctional work/play room means your office chair must keep you comfortable for double the time. Simply, you need a chair as hardcore as you, and with a name like 'Raptor', you can bet this Race Tec Office Chair is anything but lightweight.
The 'Raptor' is ergonomically designed to go the distance with high and wide body support, generous padding and a cradling back. It is so comfortable you'll be saying 'this Raptor has a new alpha' in no time. Of the Black or Red colour options, the Black 'Raptor' will most craftily blend into its new green office surroundings. But don't let that hinder you … if the Red 'Raptor' whistles your tune, take an adventurous leap and release it into the wild of a deep green scheme. After all, life finds a way!
Start Your Home Office Renovation
Feeling inspired to unleash the power of a revamped home office? Head into your local Harvey Norman store to chat with our friendly Home Office Furniture team, or browse online to discover our full range of Home Office Furniture today.