If the changing season has you keen to update up your bedroom furniture, look no further than these gorgeous designs from Harvey Norman.
Our new season range of beds are both modern and elegant, and need little decoration to complement their sophisticated style. Their stand-out sophistication makes for the main attraction; so there's no need to worry about going over your decorating budget by trying to embellish your space with too many accessories.
We've selected a few of our favourite beds to inspire you to breathe new life into your boudoir.
Show-stopping Style
Add a hint of drama to your decor with the glamorous 'Toulouse' queen bed. Featuring a diamond-stitched bedhead upholstered in luxurious leather, this striking, modern bed frame is your answer to an instant bedroom makeover.
This stunning design steals the show, so try matching it with a monochromatic bed spread and sequined cushions to really set off its 'wow' factor.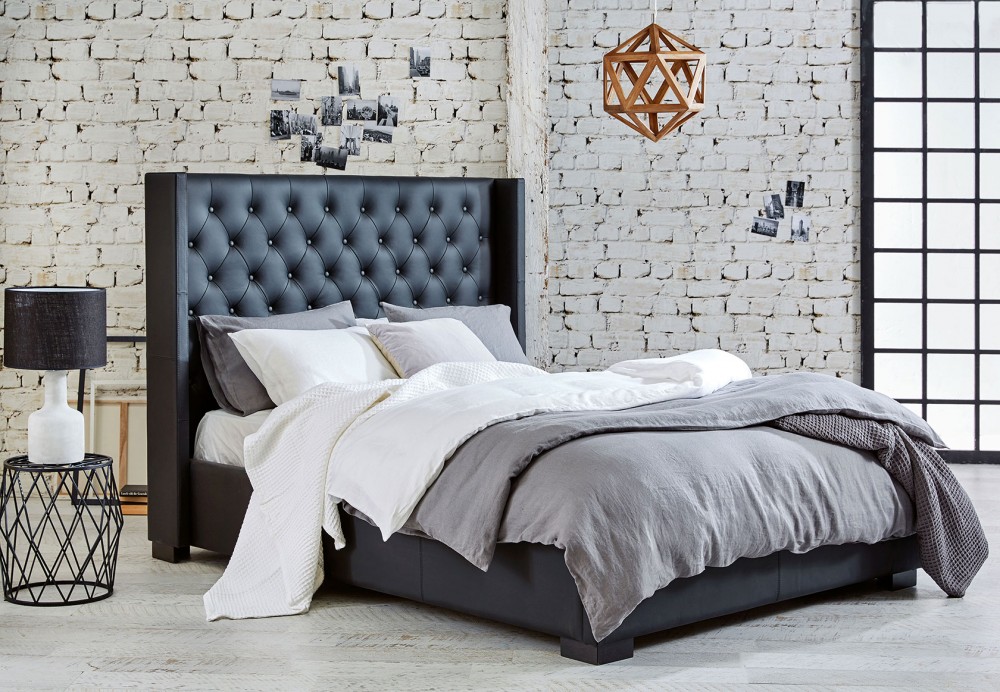 Contemporary Classic
Featuring a lavish, leather upholstered bedhead complete with wings and button-studded back, the 'Bettino' queen bed is all you need to instantly refresh your bedroom. Stylish, chic and just a little bit daring, this is a design for those who like to stand out from the crowd.
Keep ahead of the curve and style with similarly bold accessories – think faux fur or feathers to get started.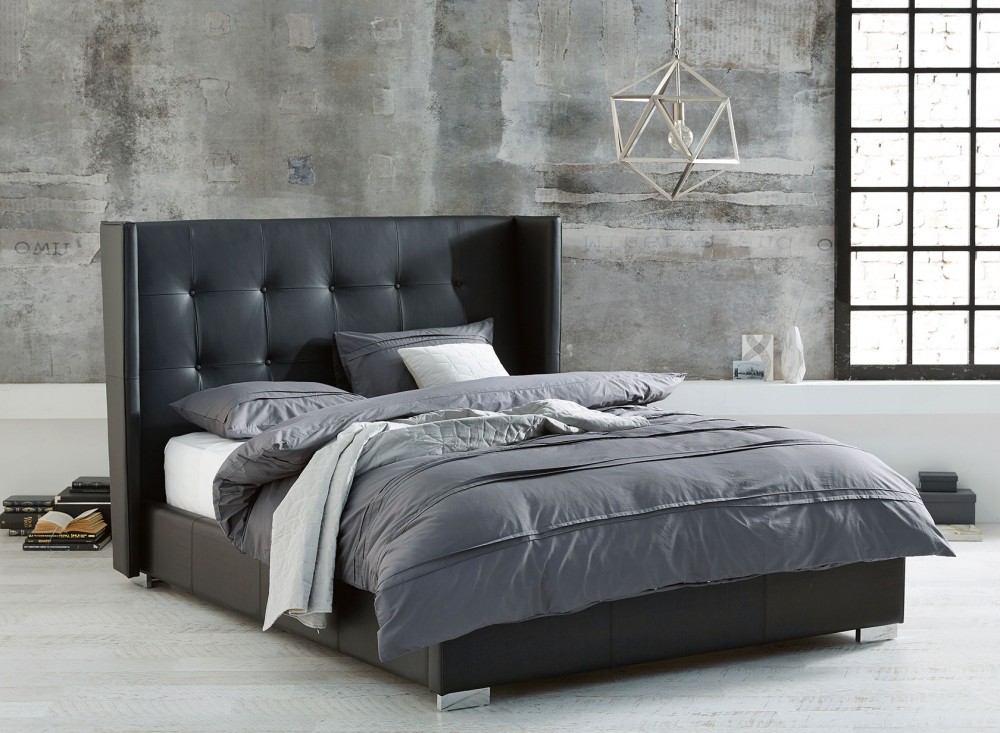 Modern Twist
Expertly crafted from Victorian Ash timber and featuring an upholstered bedhead, the 'Perez' queen bed adds a contemporary twist to traditional style.
Choose from a selection of different wood stains to complete the look, selecting the one that best suits your style.
Match the 'Perez' with natural tones in mossy greens, rich creams and stormy blues to highlight its natural elements.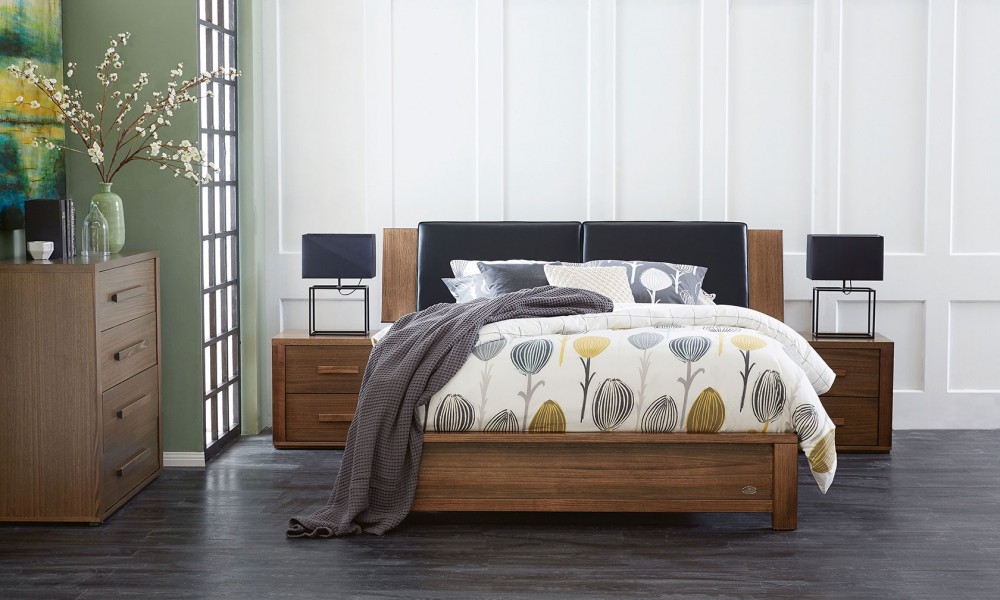 Cool, Calm and Collected
Exhibiting stately elegance and style, the 'Raveena' queen bed is an ideal way to revitalise your bedroom.
Featuring a padded bedhead for increased comfort and cosmopolitan style, the 'Raveena' is all you need for a sleek, fashion-forward look.
Team with geometric patterns and on-trend copper accessories for a statement finish.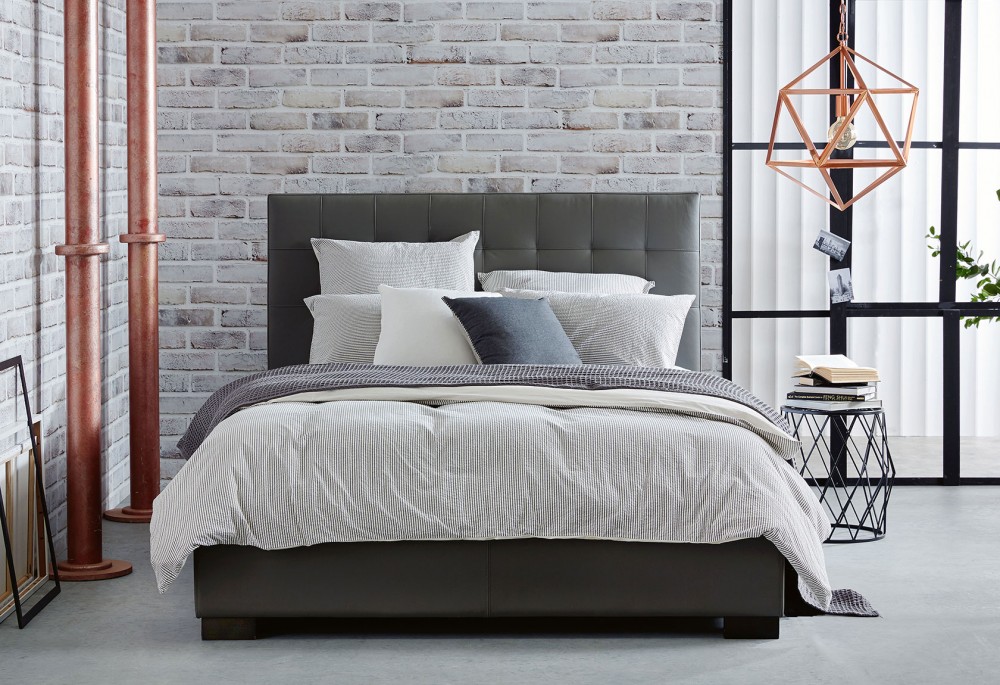 Super Stylish Storage Solution
The 'Hudson' queen bed has it all. Its clean, contemporary design is a paragon of modern minimalism, while its convenient under-bed drawers offer ample room for storage. Forget trying to stuff those winter quilts back into the already over-full linen cupboard. Now you can simply fold them up and slip them into the under-bed drawers.
In addition to this, its bed-end display shelf can be used in a variety of ways. Create your own Insta-worthy vignette or use it as a bookshelf – its totally up to you!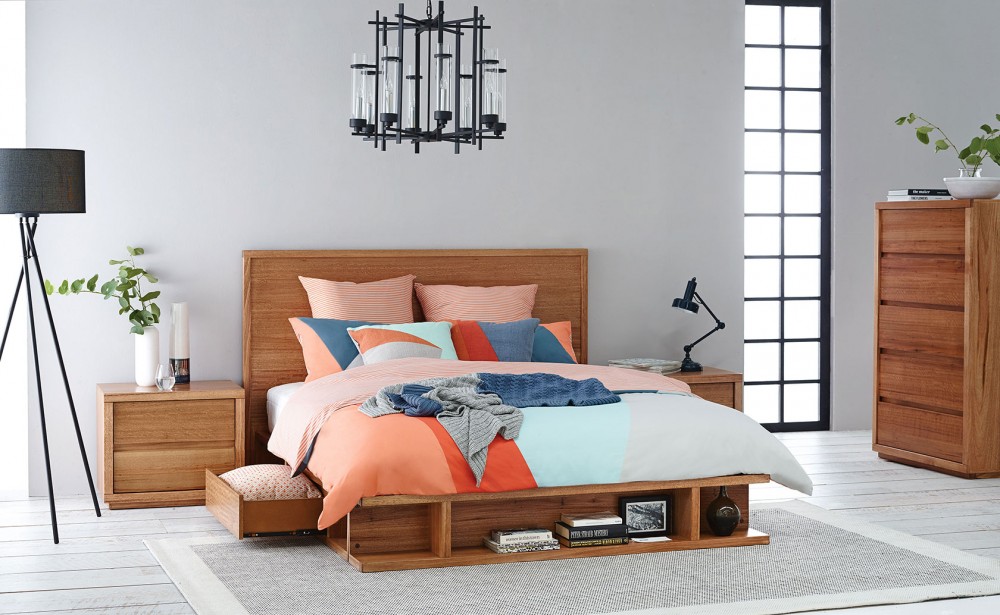 Royal Appeal
Crafted from quality, robust Victorian Ash timber, create a classic atmosphere in your bedroom with the handsome 'Romano' queen bed.
The resplendent, timeless sleigh design is gracefully emphasized by the intricate carvings on the bedposts, while its upholstered bedhead adds character and comfort.
Choose bed linen in rich reds and royal blues, or go all out with opulent hints of gold.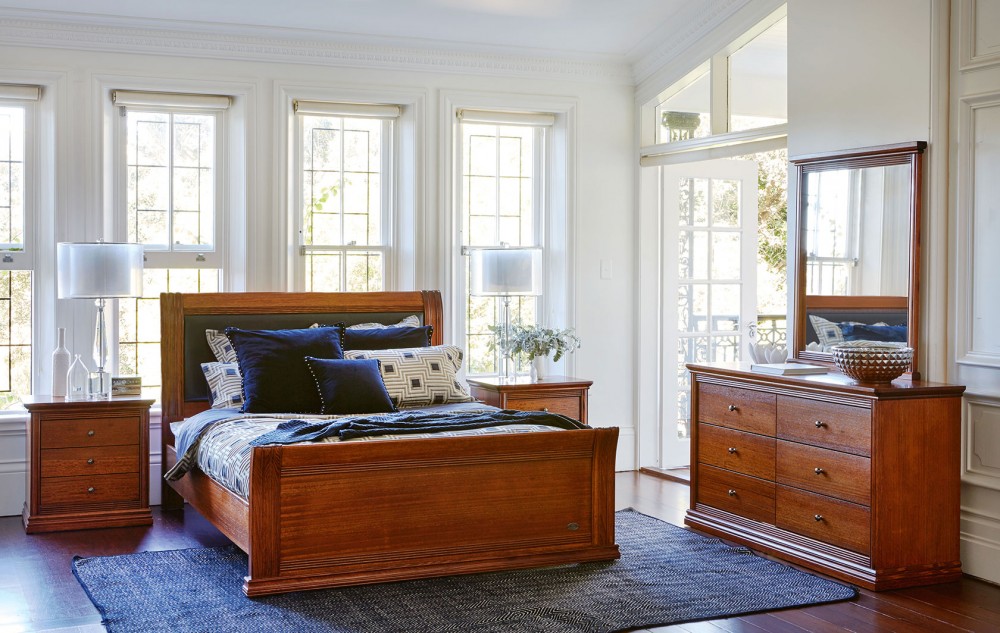 Discover more high-quality, eye-catching designs like these at your local Harvey Norman or browse our extensive collection online.
Talk to our staff about our huge range of versatile bedroom furniture options. Whether you're after something traditional or a little more modern, we can help find the right bed to suit your style and personality.