Are you prepared for unexpected overnight guests this holiday season? If not, now's the time to explore all your guest bedding options.
Furnishing a spare bedroom as a guest room or making use of other available space? Harvey Norman offers a wide range of guest bed solutions to suit any room, home, or budget.
For easy inspiration, we've gathered together some of our favourite guest bedroom ideas from pillows and mattresses to beds and bedroom furniture.
These guest room bedding options are designed to help you craft a warm and welcoming space for visiting family and friends. You can also use these ideas as a handy checklist of what to include in a guest room!
Guest bedroom ideas #1: Pillows
Undoubtedly, comfy pillows are a must to ensure your guests get a good night's sleep.
Aussie Pillows offer a great value range designed to provide all-night support and comfort. True to their name, they are made right here in Australia. They're easy to clean and machine washable – perfect for a guest room!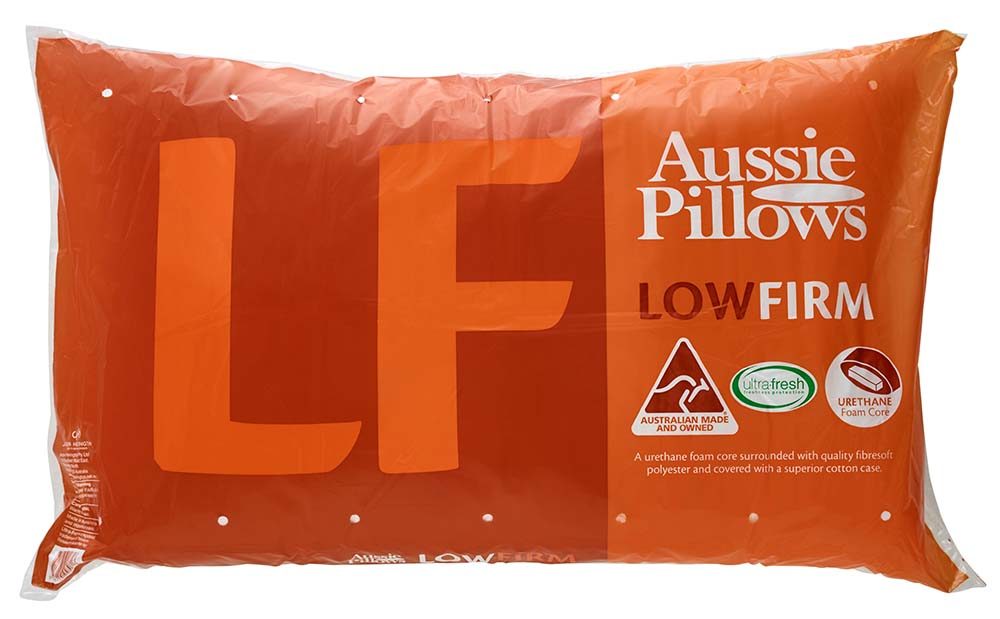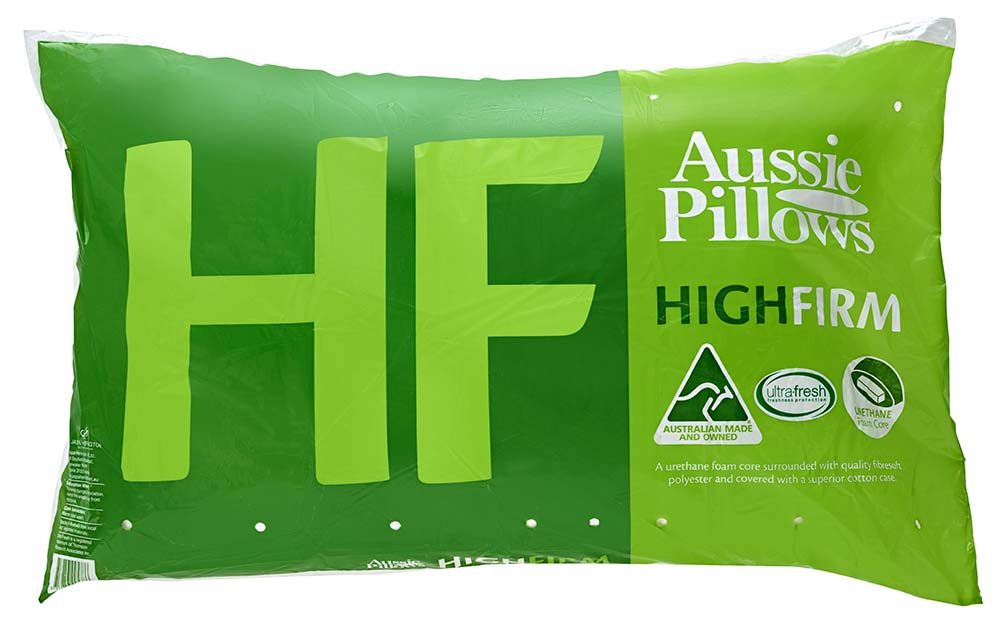 The Aussie High Firm Pillow, Aussie Low Firm Pillow, Aussie High Soft Pillow and Aussie Low Soft Pillow feature a foam core within a soft and breathable cotton cover. This foam core is designed for support, firmness and durability.
Treated polyester fibre filling makes these pillows ideal for asthma and allergy sufferers, as approved by the Sensitive Choice Program of the National Asthma Council of Australia. This way, all your guests can rest easy.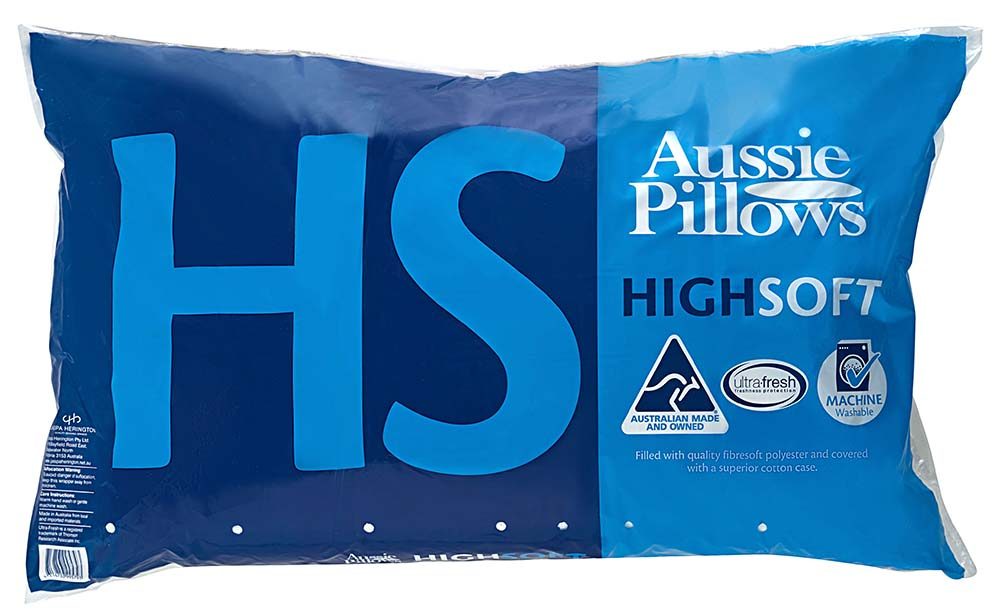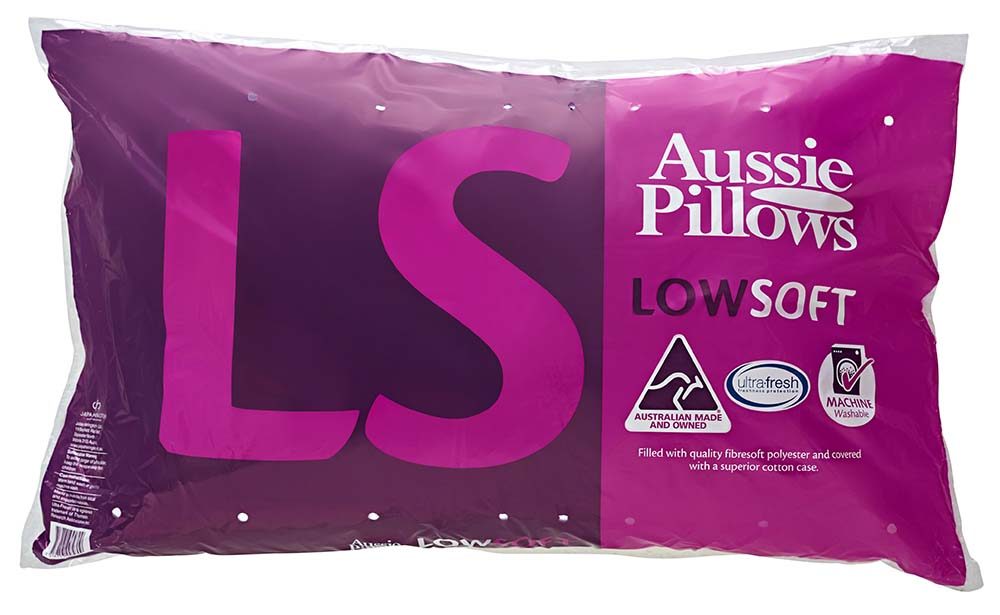 Both the Aussie High Firm and High Soft Pillows are ideal for side sleepers. Meanwhile, the Low Firm and Low Soft Pillows are recommended for tummy and back sleepers. With all four feels available for the same low price, you can provide a mix of options for your guest room bedding and easily cater to everyone's preferences!
Guest bedroom ideas #2: Quilt & Quilt Cover Set
Next on your guest room bedding checklist are cosy coverings for a comfortable and inviting sleeping space.
A great solution is an all-seasons quilt that will keep your guests snug no matter when they drop in. One prime example is the Natura Clima Ingeo Quilt by Bambi.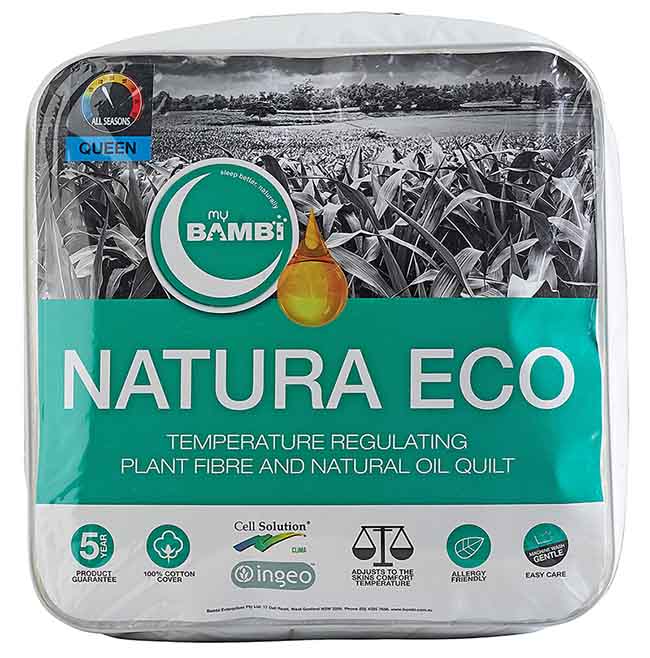 We love how the temperature regulating properties of this quilt ensure all-year-round comfort, yet with a lightweight feel.
Eco-friendly plant fibres in combination with CLIMA fibres wick away moisture and absorb excess heat to keep the sleeper at their optimum temperature for a truly restful night. Naturally hypo-allergenic, the Natura Clima Ingeo Quilt is asthma- and allergy-friendly. It comes available in single, double, queen, king or super king sizes.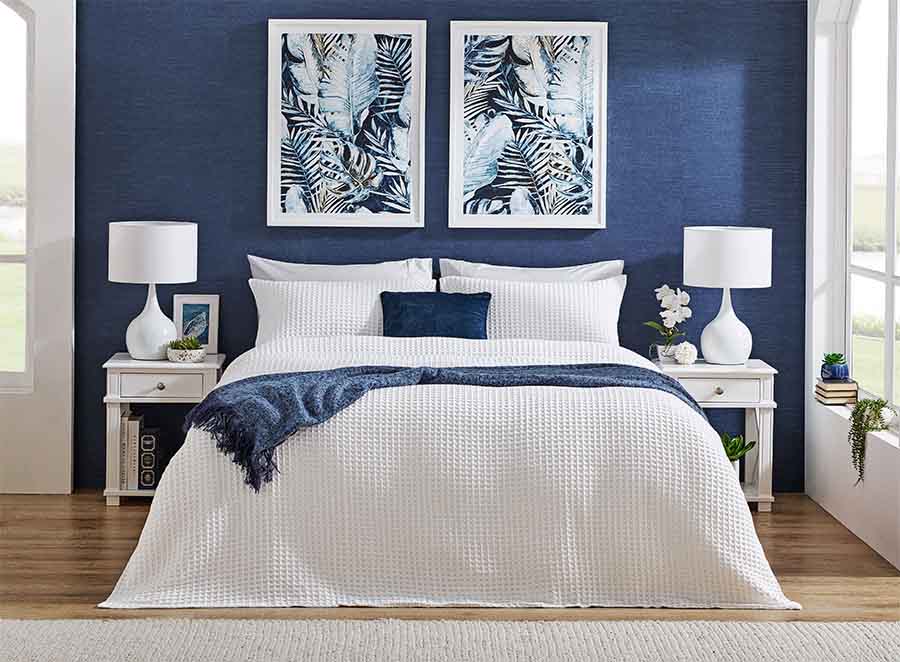 A quilt cover itself is the finishing touch for guest room bedding. The best quilt covers create a true home-away-from-home feel.
Below, we have selected two of our favourite quilt cover sets. The 'Easton' and the 'Inez' are guest bedding options designed to suit a range of style preferences.
The 'Easton' Quilt Cover Set (pictured above) is crafted from 100% cotton with a luxurious waffle weave. We have showcased our 'Easton' in White for a neutral guest room bedding option. However, you can choose from five colours to coordinate with your space.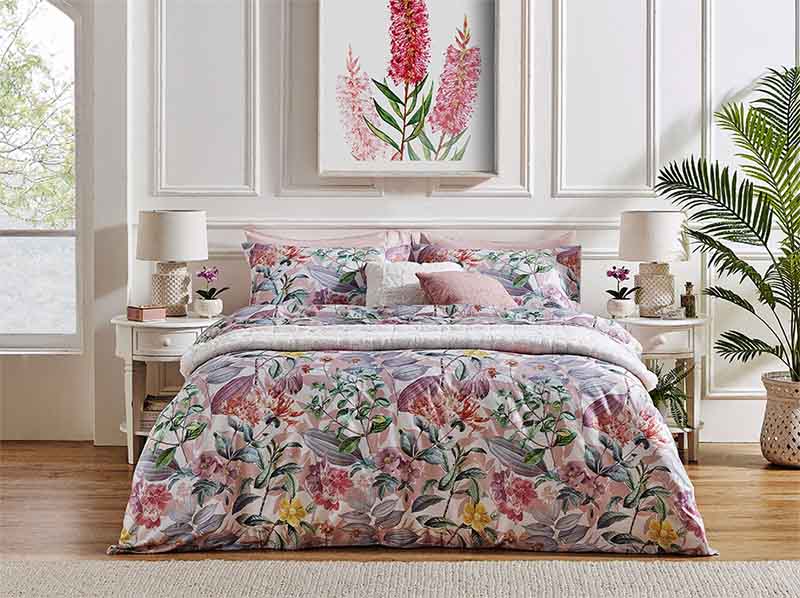 For a more traditional look, the 'Inez' Quilt Cover Set features a warm and cheerful spring bouquet design. The 100% cotton construction ensures a naturally soft and breathable covering for a comfortable sleep.
The 'Easton' and 'Inez' Quilt Cover Sets are available in double, queen, king or super king sizes.
Guest bedroom ideas #3: Australian Made Mattresses
With so many options available, choosing the right mattress for your guest beds can feel like a daunting prospect.
Ultimately, your guest room bedding should be structurally supportive as well as cosy. After all, you don't want your unexpected guests waking with unexpected aches and pains.
To save you trawling through the overwhelming amount of options, we've handpicked a selection of our favourite Australian made mattresses. These can be trusted to deliver all-night support, stability, and comfort.
Versatile Sealy Mattress with 3 configurations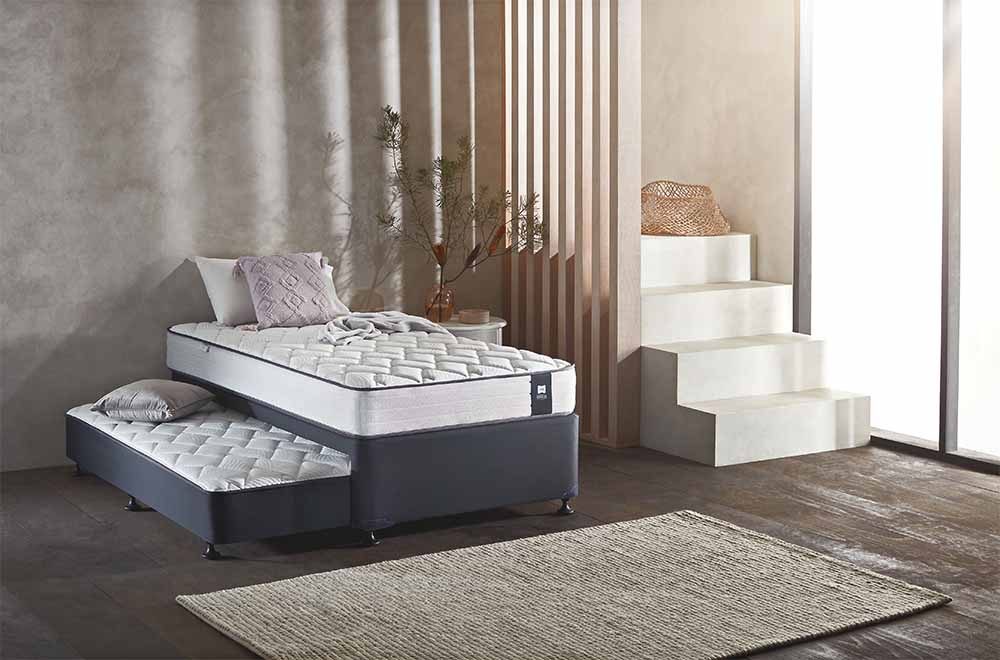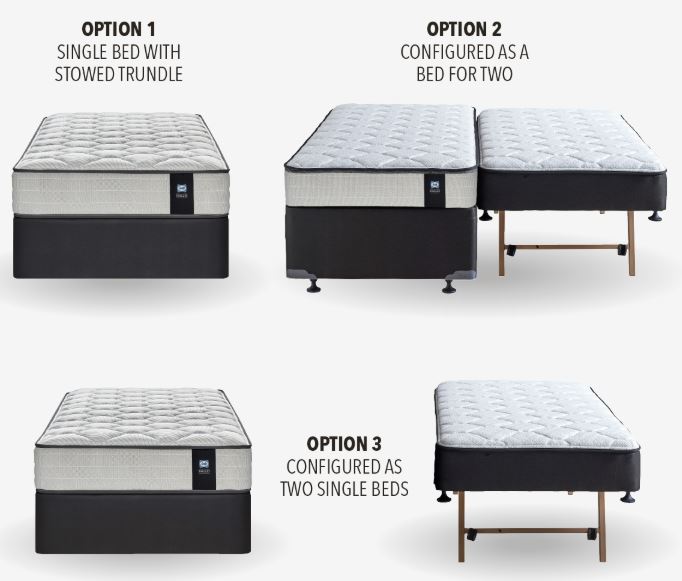 The Sealy Singles 'Omni' Single Mattress and Trundle Set (pictured above) is in the category of 'guest bed solutions' that conveniently solve more than one guest room bedding dilemma.
Comprising a top mattress, base and pull-out trundle, this space-saving set provides two comfortable beds in one. This is excellent as it eliminates the need for separate bed frames.
Both mattresses feature Sealy's PostureTech® Support System, EdgeGuard for edge-to-edge stability, and Super Soft Quilt Layers for superior comfort.
The Sealy Singles 'Omni' Trundle Set is also available in king single.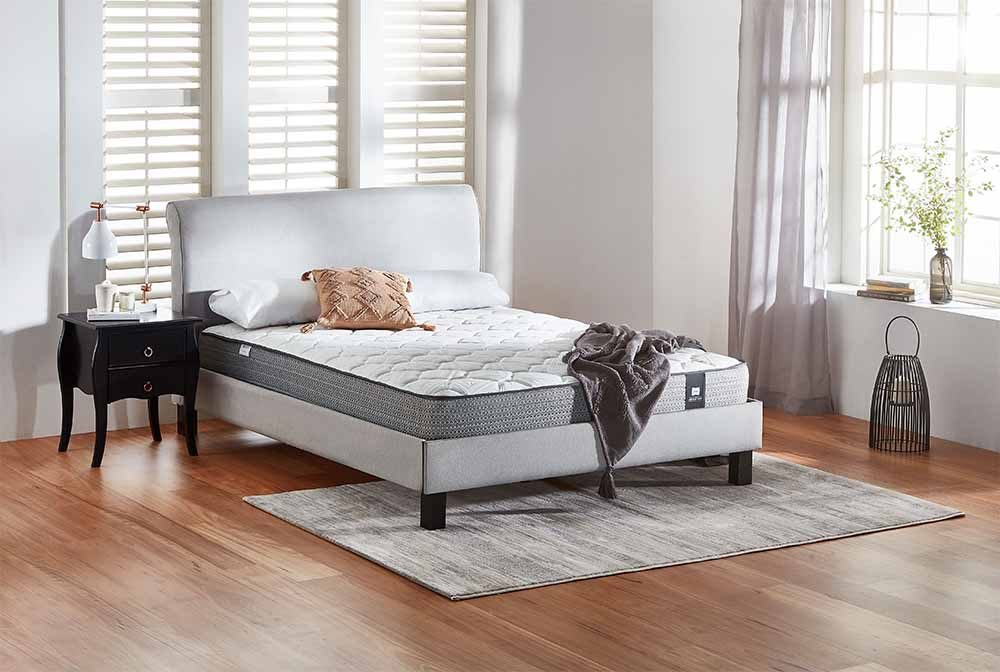 Fitting a mattress to a bed frame? The Sealy Advantage® 'Essential Plus' Mattress (pictured above) is a great value choice from the makers of Sealy Posturepedic®.
The CoreSupport™ System features alternating coil technology for continuous support. Simultaneously, a premium convoluted quilt layer in combination with Sealy foam delivers superior conformance and support.
Choose from single, long single, king single, double, queen or king sizes.
Sleepmaker®: Finder Awards Best Rated Mattress Brand
Available in a choice of 3 feels – firm, medium, or plush – for one great price, the SleepMaker® 'Dakota Deluxe' Mattress (above) is a versatile guest room bedding choice.
It can be used with a standard or adjustable bed base and features Dreamfoam® for cloud-like comfort. A Climatex™ Quilt top layer ensures night-long breathability.
The 'Dakota Deluxe' comes in single, long single, king single, double, queen or king sizes.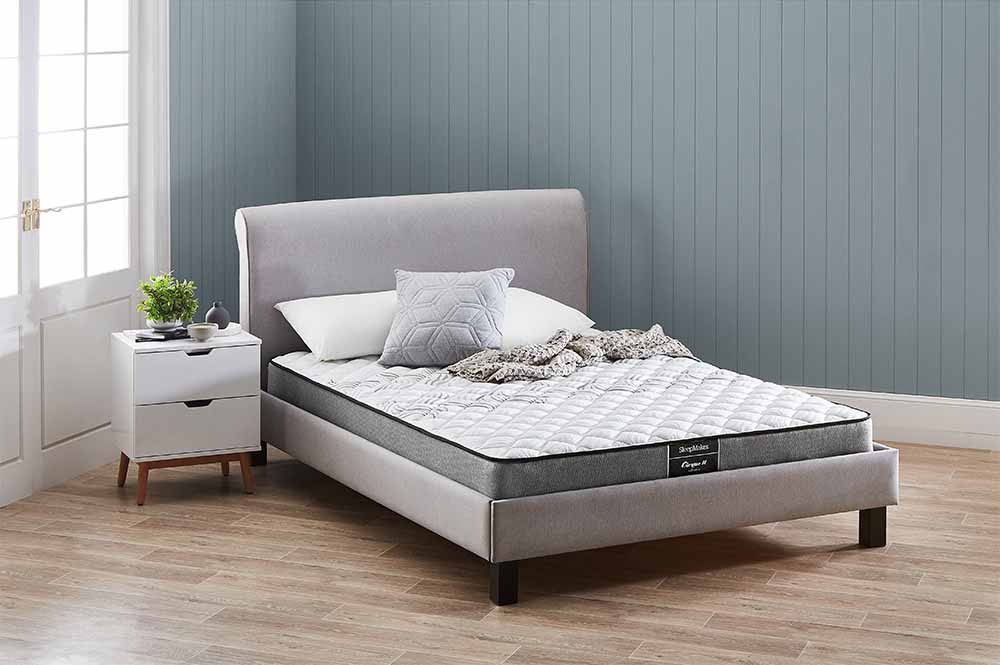 Australian-made mattresses offer excellent value for your guest room bedding. And the  SleepMaker® 'Cirque II' Queen Mattress is no exception.
Recognised as the best rated mattress brand at the 2020/21 Finder Awards, SleepMaker's mattresses are expertly crafted by locals – as are our entire Australian made range.
The 'Cirque II' is available in single, king single, double, queen or king.
The Perfect King Koil Mattress for Your Guests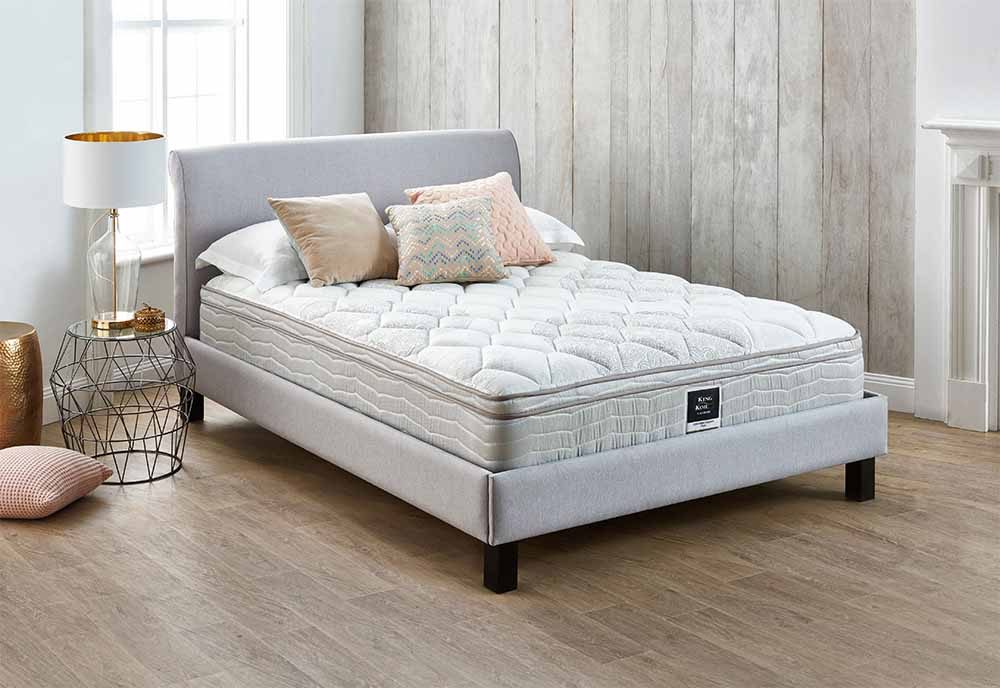 The King Koil 'Conforma Essence' Mattress uses Aerocomfort and a pocket coil spring system to provide continuous, responsive comfort throughout the night.
Durable quilting comfort foam offers additional support and targeted pressure relief to minimise tossing and turning.
Choose from plush, medium, firm or super firm in single, king single, double, queen or king sizes.
Guest bedroom ideas #4: Guest beds
Working out what types of guest beds you require depends largely on your available space.
If you have a dedicated guest room, a conventional bed frame is perfect. It creates a genuine homey feel for a visiting single or couple, and for guests planning an extended stay.
When space is limited or you need to accommodate a few extra sleepers, a trundle or a bunk bed are guest bedding options that maximise the available area while still providing a comfortable night's rest.
Conventional guest beds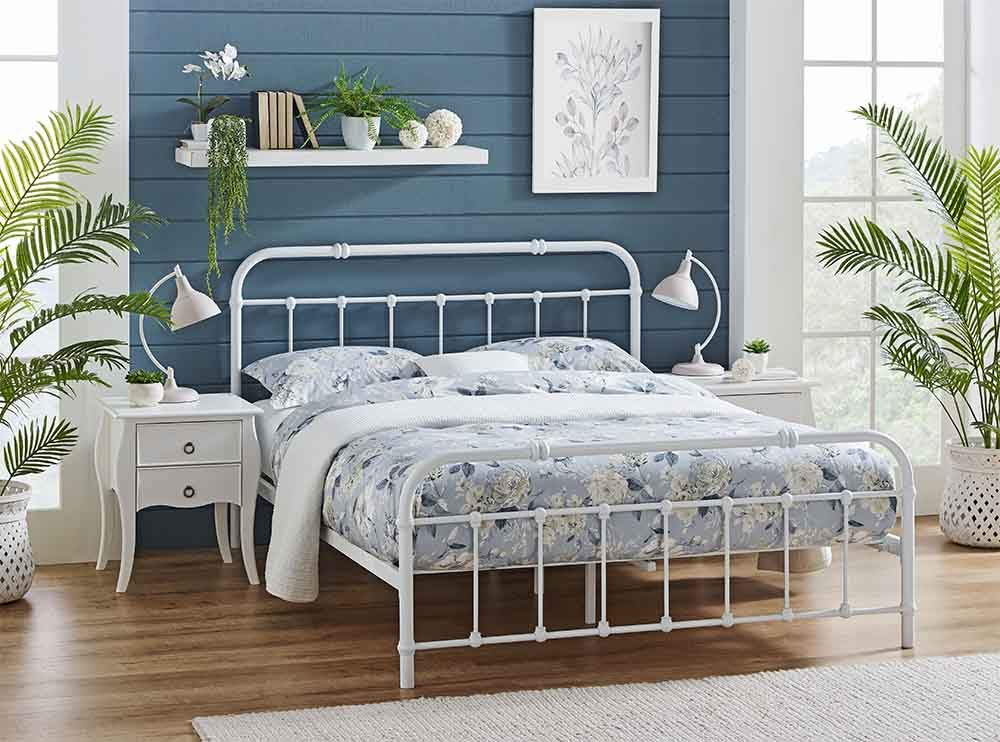 The vintage-inspired 'Austen' Bed is a charming option to delight your guests.
With a decorative metal framework adaptable to a range of décor, 'Austen' can be effortlessly restyled to suit any occasion.
An elevated base allows for convenient and easy storage of guest luggage underneath the bed. The 'Austen' is available in White (as pictured above) or Black in double, king single or queen sizes.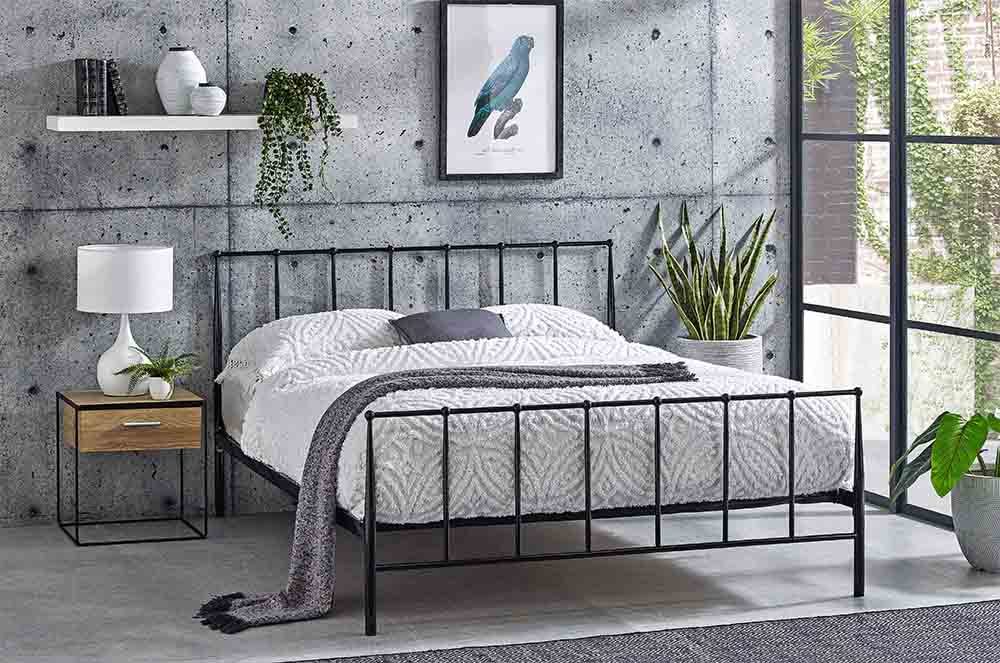 Sporting a soft industrial look, 'Moppet' in Black (above) is a versatile option for styling a laidback, contemporary guest room.
The bed's metal framework is conveniently lightweight yet stable and supportive for all your guests' needs. Choose from king single, double or queen sizes.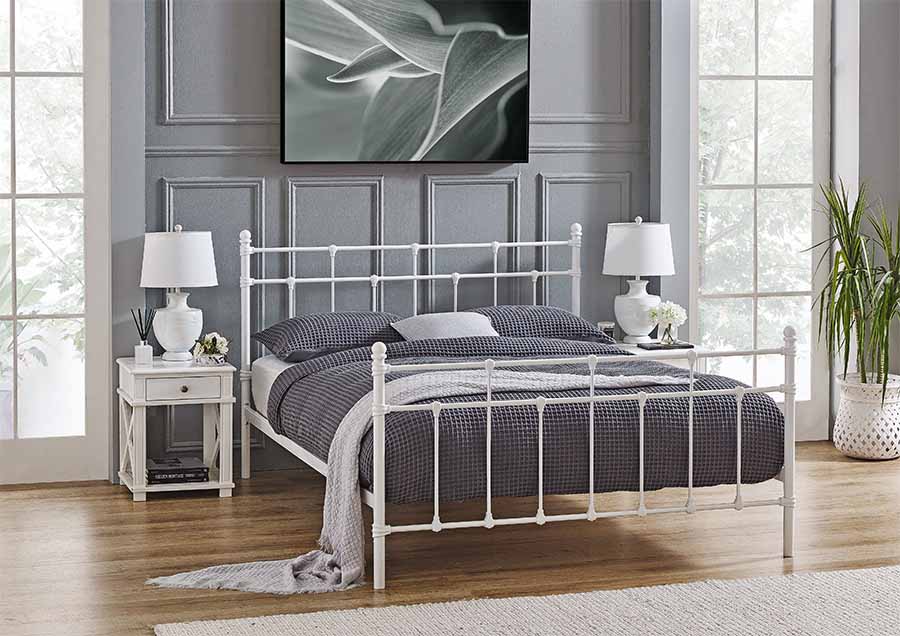 The 'Pickles' Bed takes its style cues from vintage wrought-iron for an effortlessly elegant guest room centrepiece.
A slender yet sturdy solid metal frame in a timeless White finish welcomes a range of styling options.  This includes everything from sophisticated neutrals to provincial florals.
The 'Pickles' is available as a king single, double or queen size.
Trundle beds
Quiet heroes of kids' sleepovers, trundle beds are convenient, versatile and unobtrusive guest bedding options.
The key feature of trundle beds is the slide-out trundle that stows neatly under the bed frame.
We've selected a couple of our favourite trundle bed options that are particularly suited for a child's bedroom. They offer an ideal solution when a separate guest room is unavailable.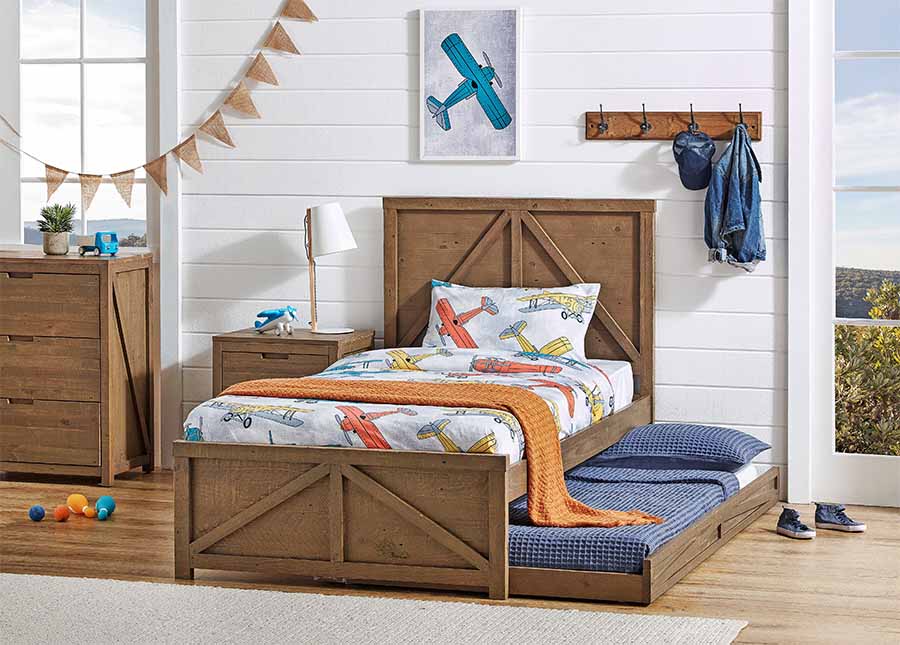 The 'Landon' Bed and Trundle (pictured above and sold separately) is crafted from pine. It features diagonal wood panels for a charming farmhouse vibe.
Slim and compact, the co-ordinating trundle echoes the timber detailing for a coherent look when stowed away.
Both the 'Landon' Bed and Trundle are available in single or king single sizes. They are part of a range that includes a 2-Drawer Bedside Table and 3-Drawer Tallboy.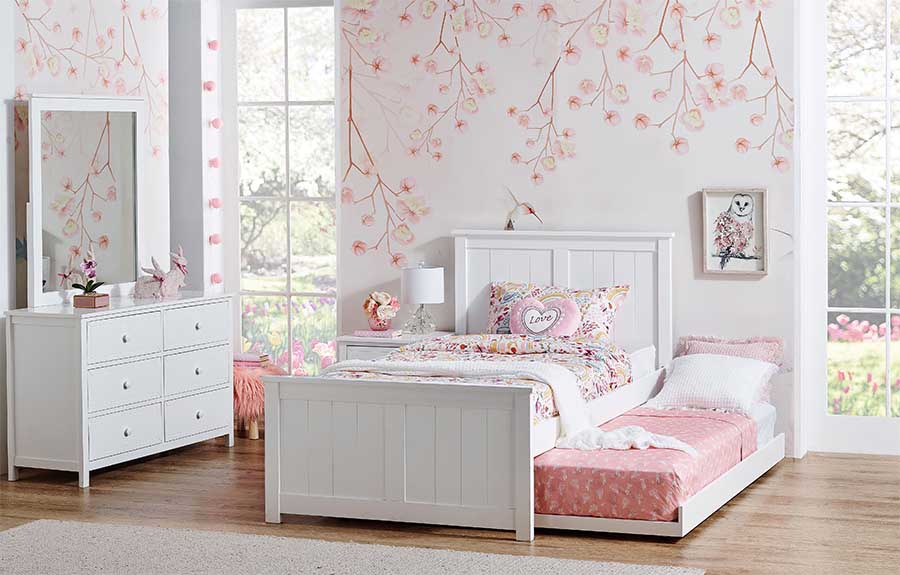 From delicate provincial to coastal Hamptons, the 'Shelly' Bed and Trundle (pictured above and sold separately) are adaptable to a host of popular interior styles.
Both are crafted from sturdy engineered wood in a classic White painted finish. The single, king single or double sizes are perfect for growing with your child and their evolving taste in décor, with the trundle on-hand for sleepovers or unexpected grandma visits.
The 'Shelly' is also available in queen size for an adult guest room bedding option. It can be co-ordinated with the 'Shelly' 2-Drawer Bedside Table, 4-Drawer Tallboy or 6-Drawer Dresser for effortless storage solutions.
Bunk beds
Bunk beds have long been the tried-and-tested solution for siblings in shared bedrooms. Even if your child has their own room, choosing a bunk for their bed ensures guest bedding options are always available for those spontaneous weekend sleepovers.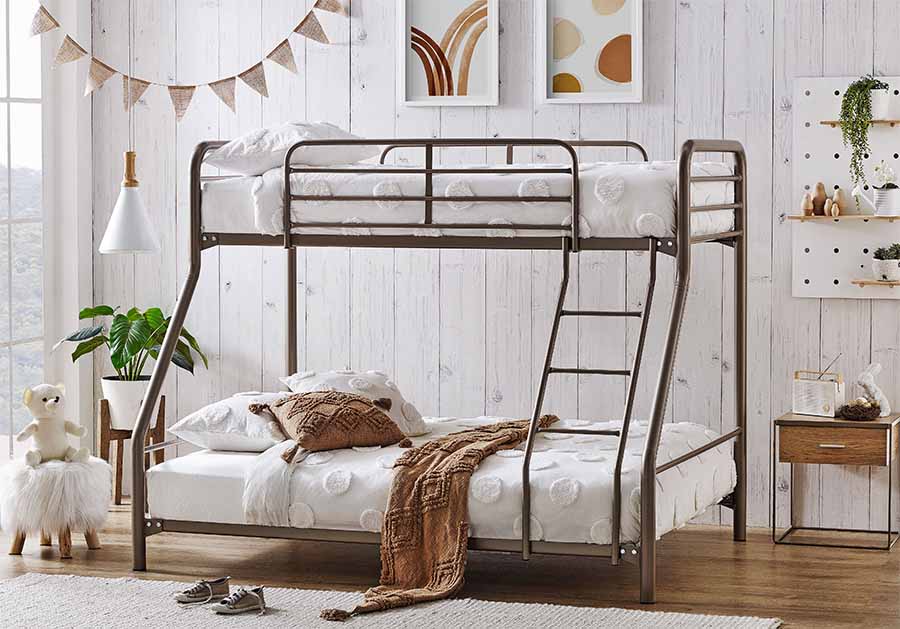 The proudly Australian made 'Trio MKII' Bunk Bed (above) boasts a sturdy steel construction and comes in 19 popular colours. Your child is certain to find a favourite colour to take pride of place in their room!
The 'Trio MKII' features a single top bunk with a double lower bunk to comfortably accommodate child or adult sleepers. Its design complies with Australian bunk bed safety standards.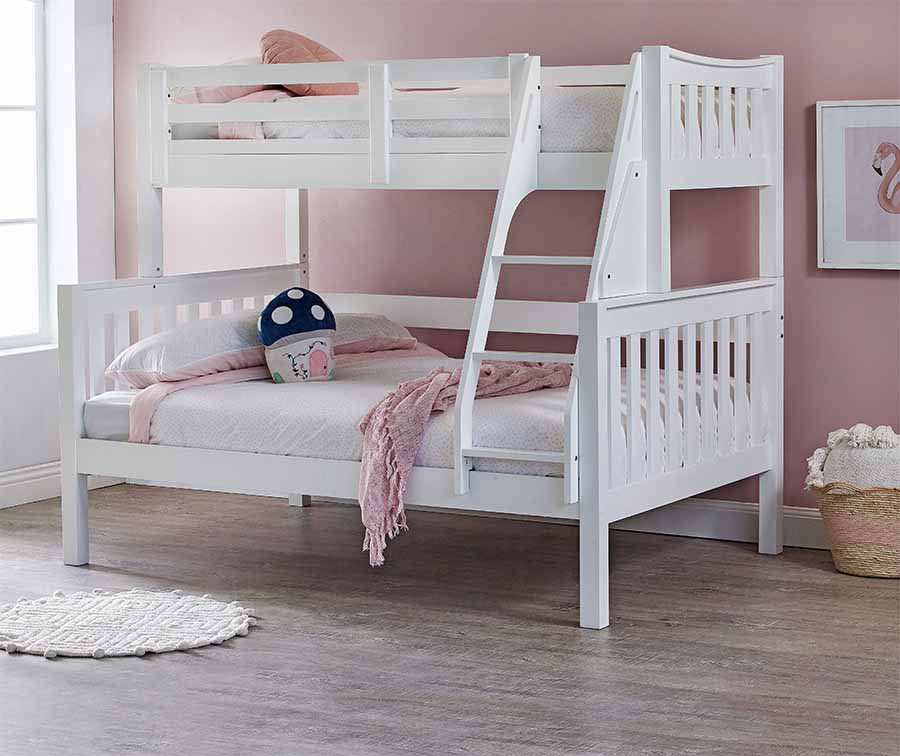 The 'Melody II' Trio Bunk Bed also offers convenient guest bed solutions for child and adult visitors. It features a single top bunk and double lower bunk.
A king single and single bunk bed version are also available.
The clean and fresh aesthetic of the 'Melody II' makes it a versatile choice for your child's preferred styling. Plus, you can rest easy knowing this bunk has passed stringent safety testing to achieve AFRDI Blue Tick certification.
Guest bedroom ideas #5: Bedroom furniture for the finishing touch
Rounding off our checklist of what to include in a guest room are those cosy, finishing touches that make your guests feel truly at home.
Bedroom chairs can be used by guests to drape clothing or to relax in private. At the same time, bedside tables provide essential storage for personal items as well as bedside lighting.
We've handpicked a small selection of bedroom chairs and bedside tables to demonstrate the variety of styles available. To explore the complete range, visit us in store or online.

A fabric bedroom chair adds a useful yet luxurious element to your guest room and evokes seamless hotel hospitality.
You can choose from a range of colours and styles to match the existing décor of your guest room or select a contrasting chair for a sophisticated statement piece.
Pictured above are the 'Chiltern' (left), 'Erica' (second from left), 'Apollo' (second from right) and 'Deakin' (right) bedroom chairs. All are crafted with plush, deep seating and lush fabric upholstery for indulgent comfort.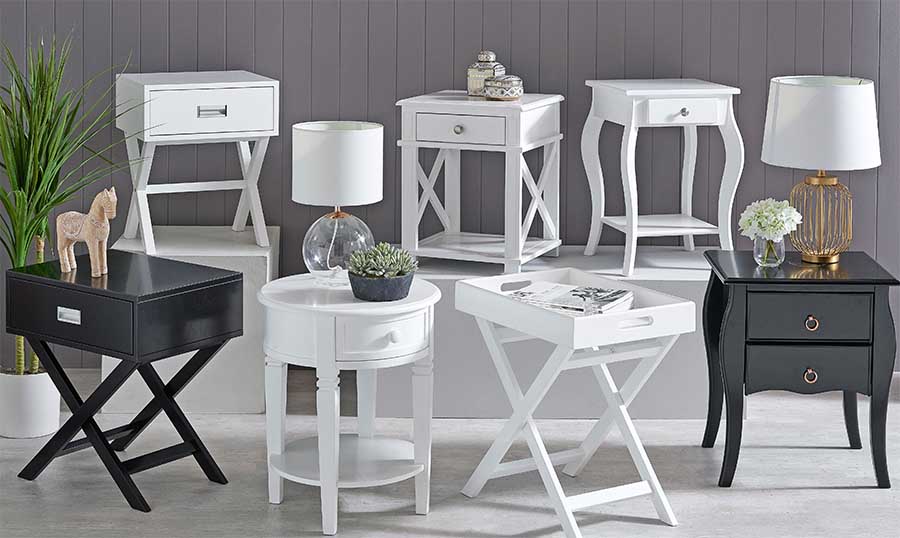 Bedside tables are a necessary addition to your guest room for storage purposes. However, they also contribute significantly to the overall look of the space.
Pictured above from top left are the 'Ariah', 'Greta' and 'Croydon' bedside tables. From bottom left are the 'Bradford',  'Heidi', 'Forster' and 'Eden' bedside tables. All these tables are available in Snow or Black options to suit your space.
A bedside table such as the 'Forster' is ideal for evoking a relaxed, coastal feel. Meanwhile, the ornate 'Croydon' offers a more classic look. Whatever your pick, you can build on your chosen style with Manchester and accessories!
Looking for more guest bedroom ideas?
Don't forget, we have explored just a small sample of the guest bed solutions available at Harvey Norman.
To discover our complete ranges of beds, bedding and bedroom furniture, visit us online or head to your local Harvey Norman store.
Our friendly, expert staff will be more than happy to help guide you through all the guest bedding options available for any-sized space.