Hosting a catch-up session with friends? Gathering the squad for a movie night? Preparing for an indulgent afternoon siesta? Whatever the occasion, make sure your lounge room is equipped to handle it. A modular lounge is all you need.
Gone are the days of collecting a haphazard collection of chairs from around the house in order to seat guests. Now, you can customise your lounge to suit your needs and space. That's right, your furniture can be adapted to suit your lifestyle. Ideal for both small and large living areas, you can add, move or remove seats from your modular lounge and instantly transform your living room to accommodate your needs. With the freedom to choose your seat configuration, a modular lounge offers a level of laidback style and versatility that will see you through any occasion.
At Harvey Norman, you'll find a stunning selection of premium quality modular lounges available in an extensive choice of colours and configurations, and with an array of seat add-ons so you can create the perfect arrangement for your space.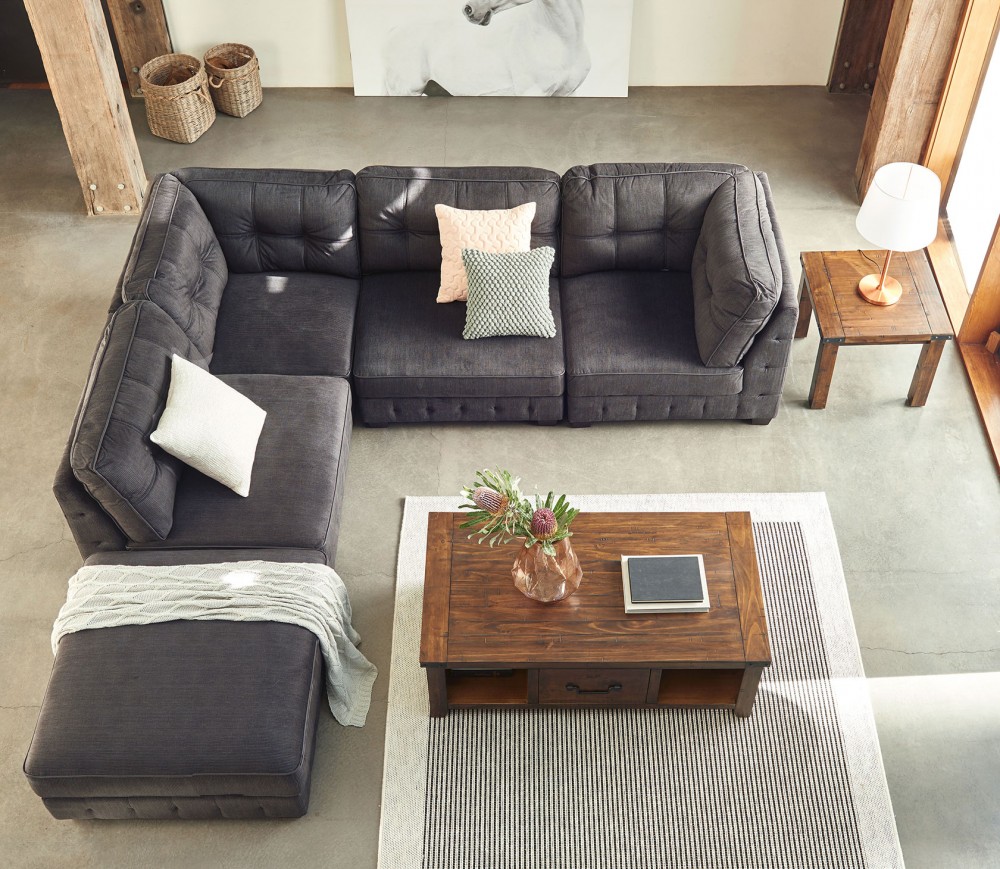 Introducing the 'Frankie' 5-Piece Fabric Modular Lounge Suite. With tufted upholstery and generously proportioned seat cushions, this contemporary and comfortable lounge suite delivers the very best in versatility. You can arrange all five pieces – the two corner pieces, two armless chairs and the chaise – in myriad ways to achieve the look and layout you desire. Think of all the different configurations in which you can arrange the 'Frankie' and the different occasions it can accommodate for. Simply add seats for unexpected visitors, stretch out on the chaise for an afternoon nap, create a 'U' shape for a catch-up over coffee with friends or fashion an 'L' to make everyone happy on movie night.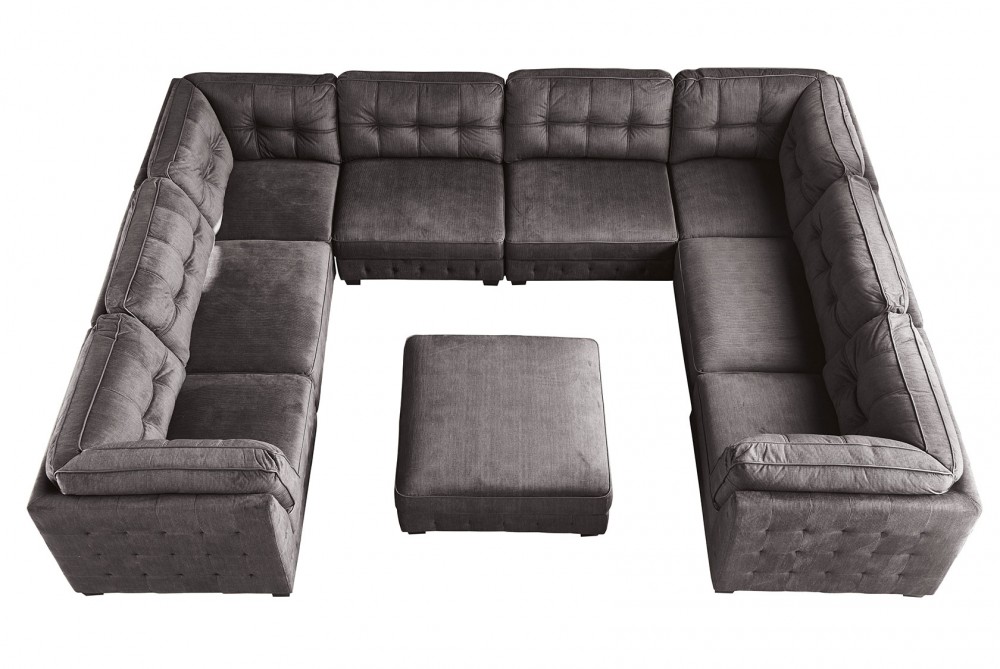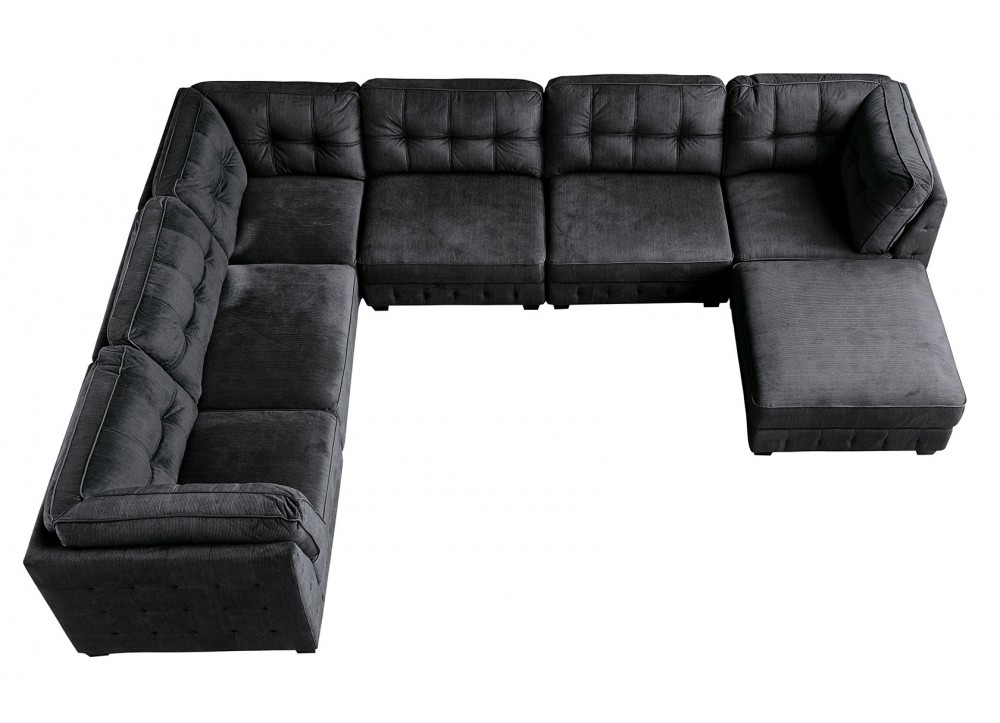 There are so many possibilities with the 'Frankie' and the best part is you can make them happen instantly. The 'Frankie' is available in a wide choice of fashionable colours and with a selection of seat add-ons available to purchase separately including an ottoman, corner piece and armless chair.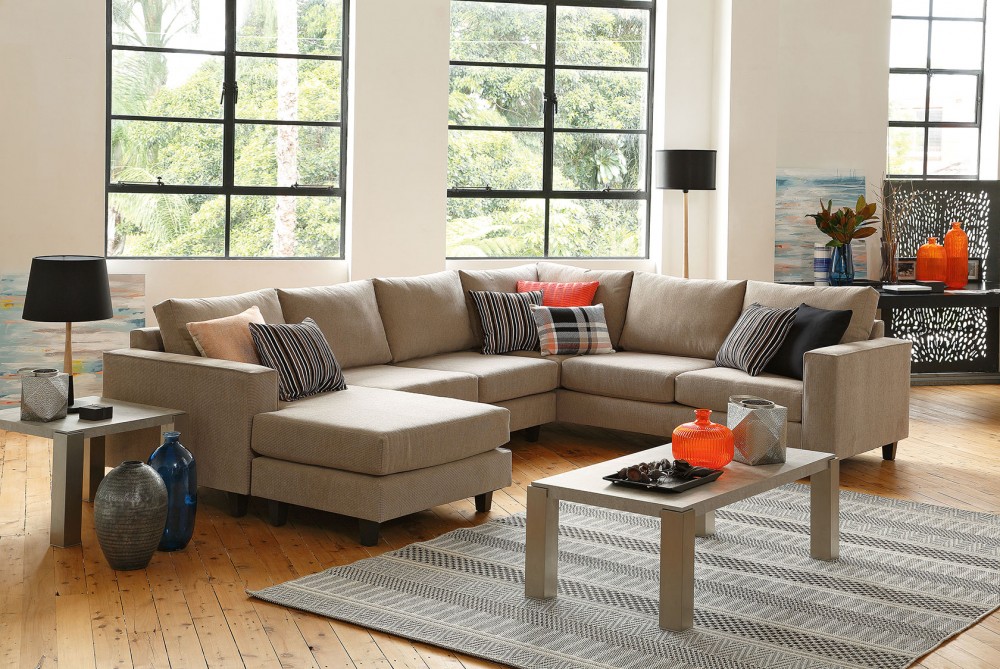 Add a touch of class and comfort to your living area with the 'Yarra' 3-Piece Lounge Suite. The perfect addition to the modern home, this modular lounge suite comes with a 15 year structural warranty and a reversible ottoman chaise so you can easily customise your lounge to suit your home. The sleek contemporary lines, neutral fabric colour and sturdy pine frame of the 'Yarra' will refresh and complement any home decor. Manufactured in Victoria, Queensland and Western Australia, this corner lounge offers luxurious, premium comfort thanks to fibre seat filling and a Flexcell cushion support system. The 'Yarra' is available in a fantastic choice of colours and seat add-ons, and in left or right configuration.

Entertain in style with the stunning 'Manhatten' Fabric Corner Modular Lounge with Ottoman. Upholstered in a soft, neutral toned fabric to complement any decor, with spacious foam-cushioned seating and eight matching scatter cushions, the 'Manhatten' modular lounge is a firm favourite in the Harvey Norman range. Set up the lounge as an inviting corner suite for a comfy, intimate chat or take out the ottoman and join the 2-seaters together to create a 4-seater – perfect for watching television or stretching out with a good read. Choose between two trendy colours  to match your decor.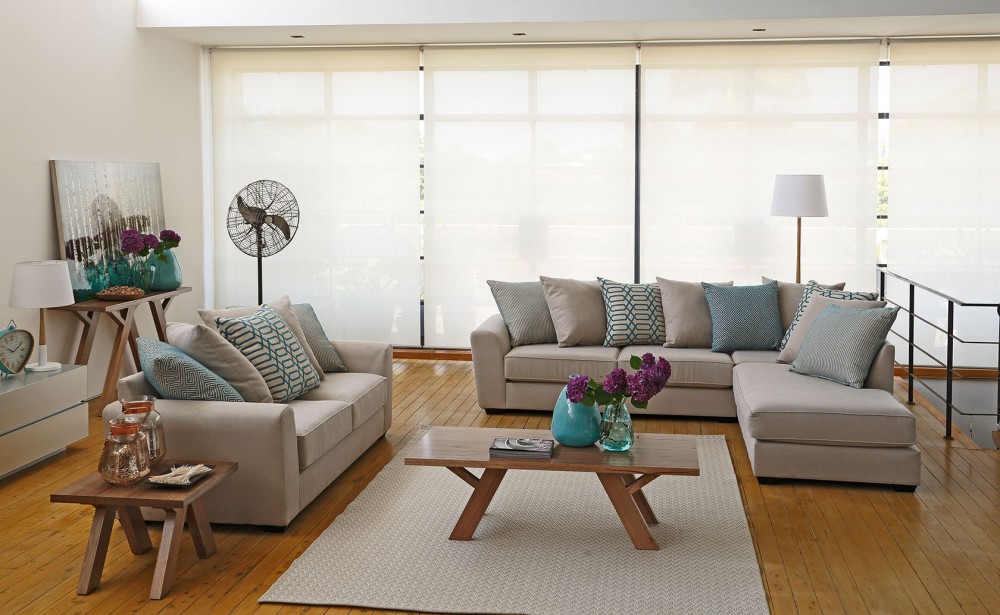 Be ready for any occasion with the adaptable 'Francis' 2-Piece Fabric Lounge Suite. Combining form and function, this Australian-made modular suite offers a 2-seater and a 3-seater corner lounge with chaise so there's plenty of room for everyone and you can choose a left or right configuration for your living room. Sink into the plush comfort of plump foam seat and back cushions, with coordinating scatter cushions included for extra relaxation and a fresh pop of colour. The 'Francis' is available in a choice of fabric colours, with a choice of seat add-ons and a 15 year structural warranty.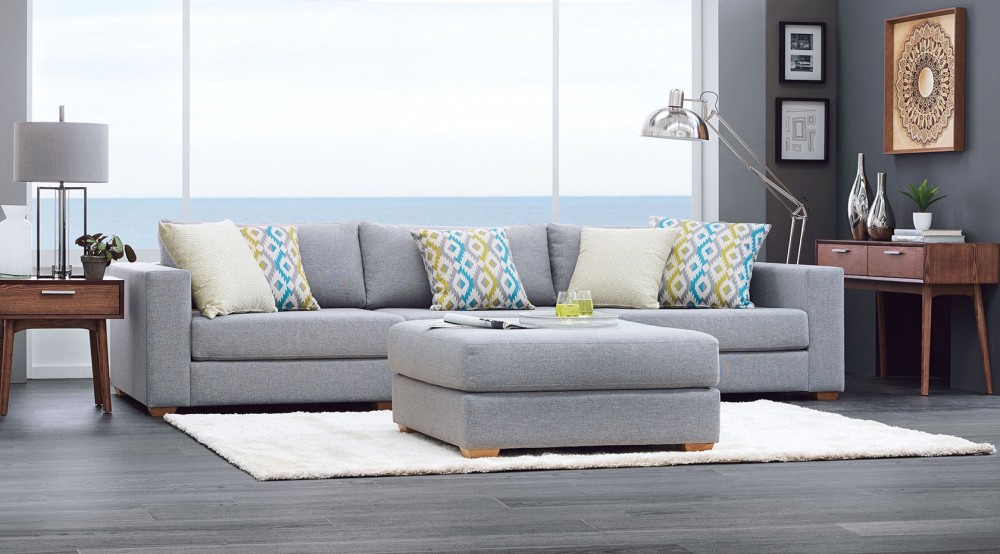 Indulge in the convenience and cloud-nine comfort of the Australian-made 'Casper' 3-Piece Fabric Lounge. Upholstered in a stunning chilled glacier fabric for an on-trend finish, the 'Casper' consists of two corner pieces and one armless chair so you can configure the sofa to suit your living area and your lifestyle needs. Convert your lounge to a napping place by adding an ottoman (available to order separately) so you can stretch out and unwind.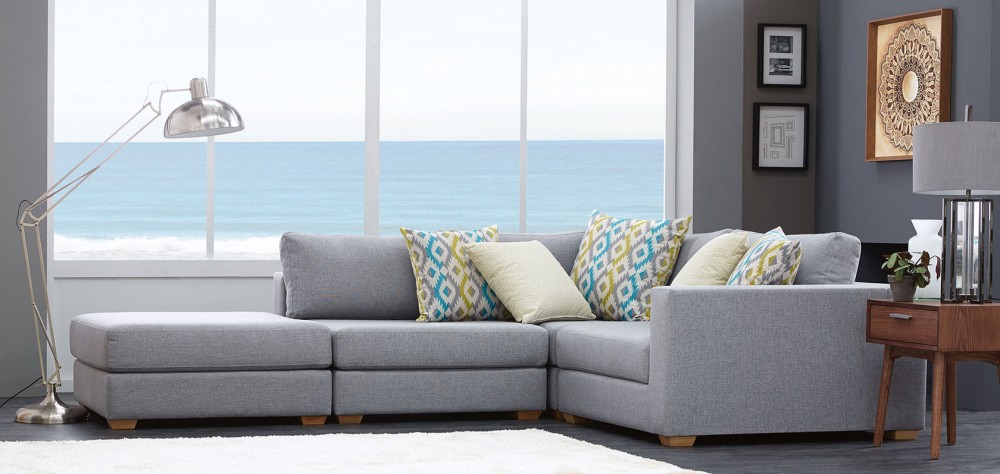 Made in NSW, the 'Casper' is available in a choice of fabric colours and in left or right configuration, and includes five scatter cushions in coordinating fabrics (as pictured) for an eye-catching burst of colour and added comfort. A choice of seat add-ons is also available.
Head down to your local Harvey Norman store to browse our impressive collection of modulars and be inspired to arrange your living room your way.