When the stomping and skipping of tiny feet turns into a quiet pitter-patter, it's time for tired little people to get some sleep. Send them off to dreamland in a cosy and stylish bed that lets their personality shine through.
At Harvey Norman we've got a wonderful range of fun and functional kids' beds and kids' bedroom furniture that embraces the very latest in children's bedroom design and captures all the whimsy and magic of childhood.
Expertly crafted, the 'Melody' single bed features a clean and simple design, making it the perfect canvas for you to decorate with a theme that beautifully reflects your child's interests and personality. Add cushions and bed linen in bold colours and patterns, and let your prince or princess reign in their magical bedroom kingdom.
Also available in king single and double.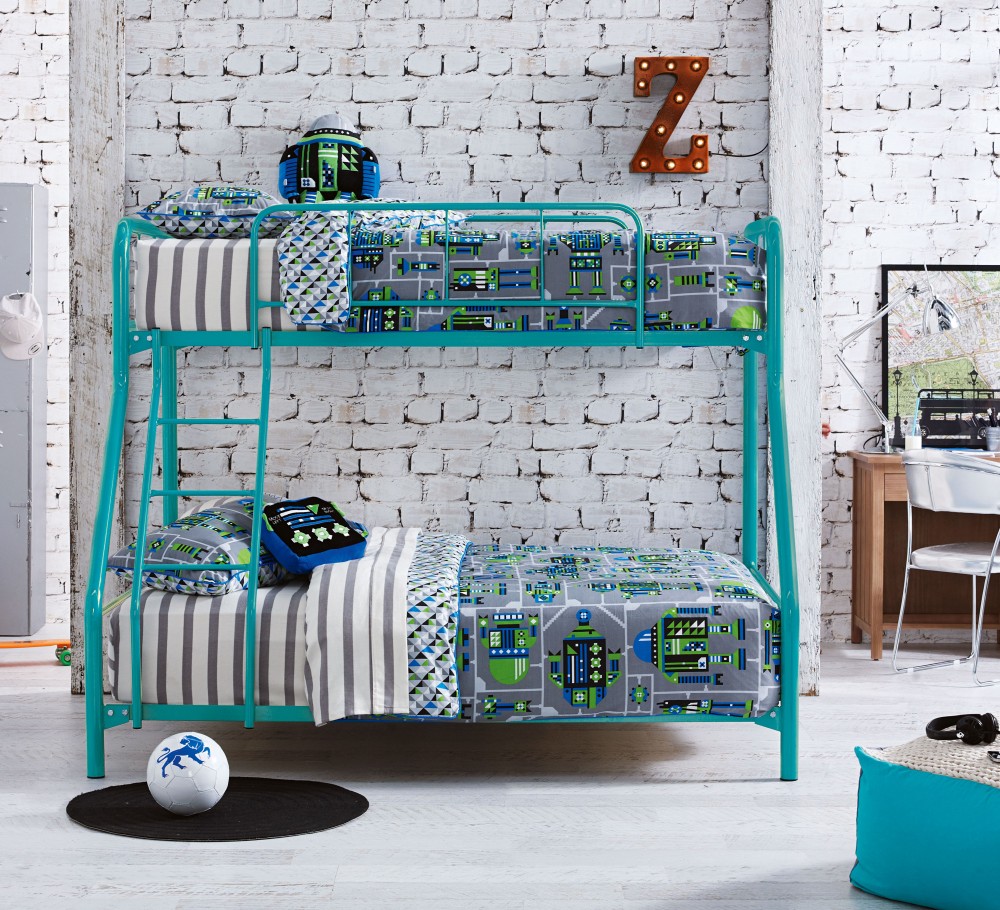 Kids rule and their force is strongest in the space they feel most comfortable and safe to express themselves. Sturdy and durable, the tough steel-crafted 'Trio' bunk bed provides a single bed on top and a spacious double below. Junior will love the fact that there's plenty of space for their siblings and slumber party buddies to chill out with them.
Available in a super-cool range of colours including: Black, Blue, Cream, Red, Silver, Teal, White and Yellow.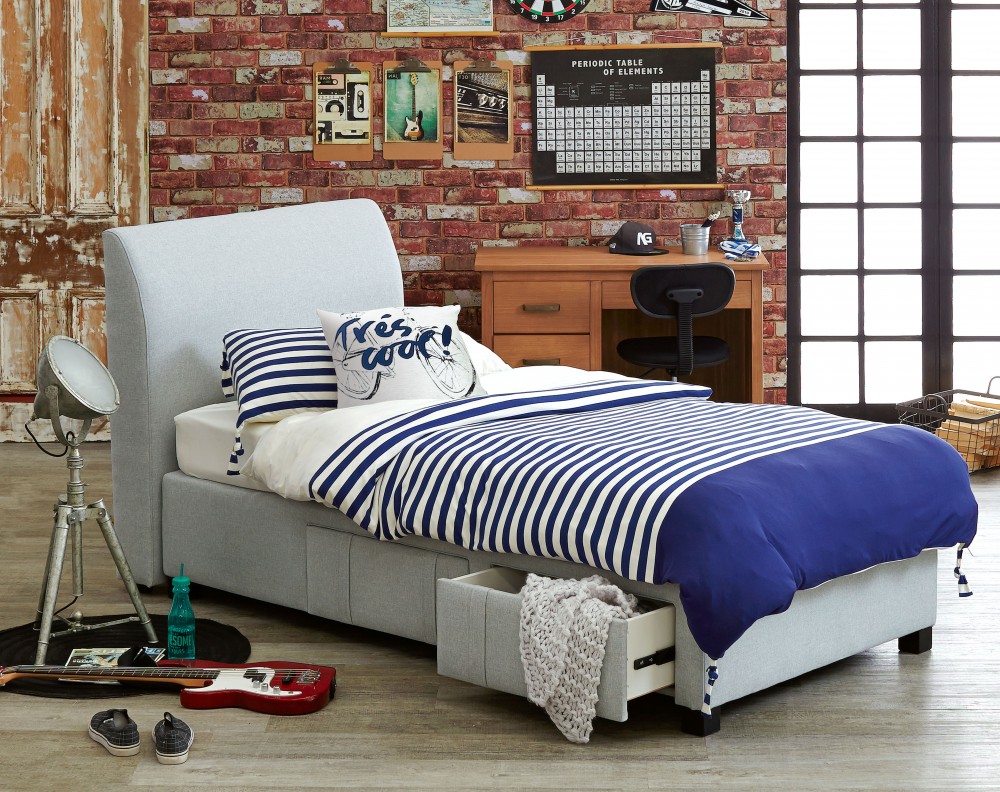 'Jett' King Single Bed with Storage Drawer Base.
Space-saving, stylish and functional, the 'Jett' boasts a modern, versatile design that's suitable for kids of all ages. Tailor the 'Jett' to create a style that's perfect for your child's space by matching the 'Jett' bedhead with selection of bed bases. Perfect for creating a clutter-free zone, the Storage Drawer Base boasts two handy drawers in which books, blankets and toys can be easily stored away. Featuring high quality craftsmanship and timeless design, this bed is destined to be a favourite piece in your child's room for years to come.
Also available in single, double, queen, king or super king sizes.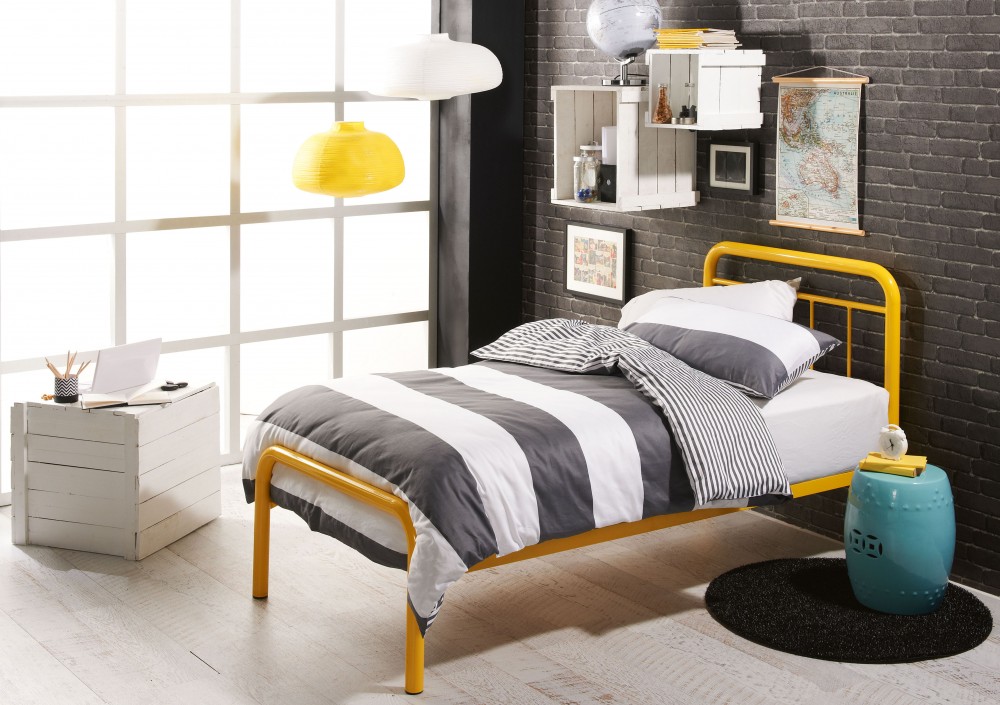 Wanna join the cool kids club? If you don't know the secret password, you can't enter. If you guessed 'Calypso' then you're in! This sleek, contemporary bed incorporates a steel powder-coated bed frame, making it the perfect choice for stylish kids everywhere. The bed frame is available in a range of fun colours to suit any style of space.
Exclusive to Harvey Norman.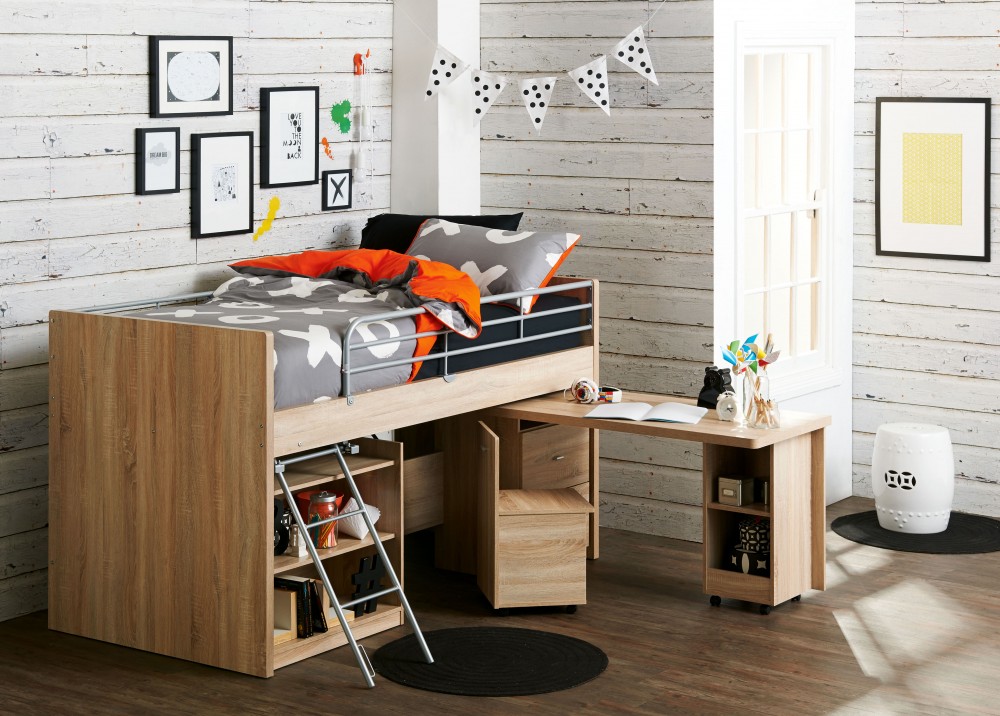 'Bailey' Single Mini Sleeper Bed.
Ladders are for climbing, shelves are for storing and beds are for sleeping. That's grown-up talk! While we see practical spaces and clever functional design, little people see the limitless possibilities of their imagination. Beautifully crafted from Sonoma Oak, this stylish loft bed features a pull-out desk and chair as well as 3 shelves and two drawers. A storage solution, single bed and study space, this fabulous bed will take your child from primary right through to the high school years.
Just One More Bedtime Story…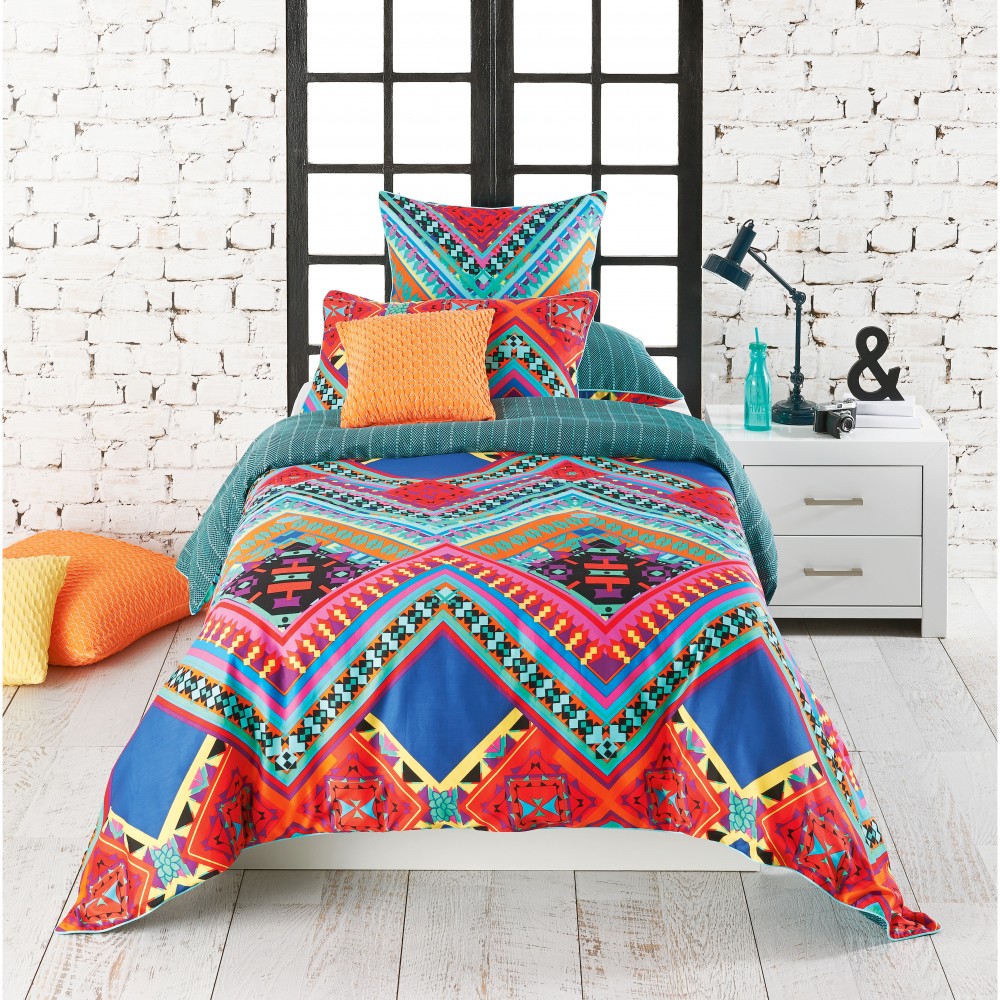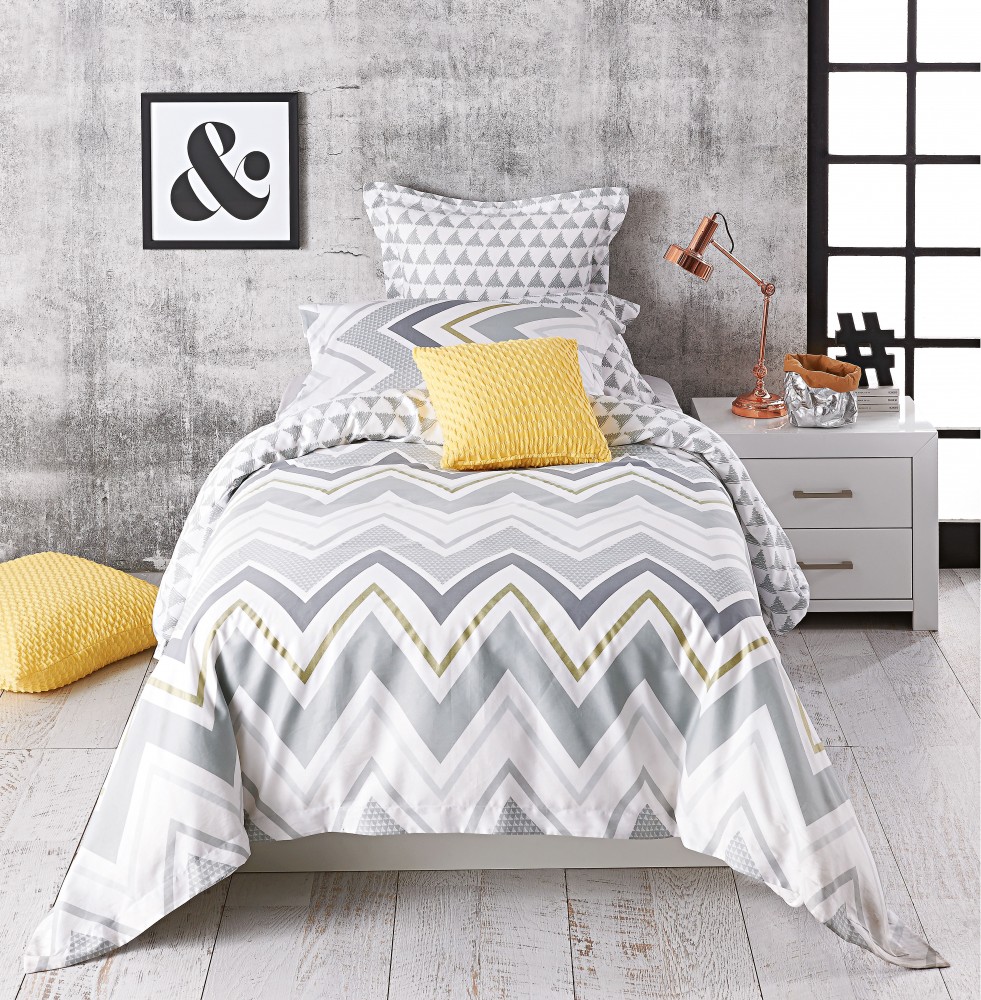 Coordinating bed linen is the final chapter in any good kids' bedroom story. It unites the themes of the room and really enhances the space.
When it comes to choosing bed linen, the possibilities are endless. Opt for exciting and bright colours that make a statement, like those in the 'Jimbaran Spice' quilt cover set. Or perhaps a geometric pattern like that found in the stylish 'Reagan'. Combine with splashes of coordinating colour to complete the look. Whichever style you choose, it's bound to be a bestseller in your child's domain.
Want to create the perfect sleeping space for your tiny tot, tween or teenager? Browse online or visit your local Harvey Norman store and get inspired!