In terms of resilient, waterproof flooring, we've seen a number of innovations since the early days of sheet vinyl. First there was cork flooring, then along came laminate flooring, followed by vinyl planks. Now the latest advancement in science and flooring technology has arrived – NovoCore Premium waterproof flooring.
Exclusive in Australia to Harvey Norman, NovoCore Premium flooring is an ideal solution for families with kids and pets. It's 100% waterproof and has a SE+ antibacterial coating that has been specifically developed to consistently protect the floor covering surface against harmful bacteria. This revolutionary coating eliminates more than 99% of harmful bacteria without the need to use a chemical cleaning agent – ensuring your home feels cleaner and you can breathe easier.
In the timber-look flooring category, NovoCore Premium delivers the realistic look and feel of real timber, with 3D synchronising technology used to recreate the natural grains and knots found in the structure of wood. Plus, there are a number of different styles to cater for a variety of different decors, including Dusky Oak, Spring Walnut, Weathered Maple or Chestnut Brown.
But we all know that it's not just looks that count. NovoCore Premium has a number of layers designed to make it the perfect waterproof flooring. The surface has a multi-layer quartz-enhanced urethane coating which offers unmatched resistance to heavy foot traffic, scuffs and scratches. Beneath that is the deep-structured decorative layer that provides the look and feel of a premium hardwood parquet floor. Then there's the premium high-density vinyl that offers great resistance to impact. This rigid composite core is highly sound absorbent, as well as being completely waterproof and free of ortho-phthalates and other harmful plasticisers. The base features a naturally hypoallergenic cork backing that makes the whole thing extra soft underfoot.
The Importance of Waterproofing
With a standard laminate floor, if a water spill is not cleaned up straight away bubbles can form, a sign that mould may be growing on the subfloor causing the planks to swell.
The good news is that this NovoCore flooring is 100% waterproof and will never contract, expand, change colour or deteriorate in any way after contact with water. The waterproof structure combines with an extra-tight lock which seals out water for 24 hours, giving you plenty of time to mop and wipe the floor clean or for small spills to dry out on their own – making it the perfect flooring choice for your bathroom and kitchen.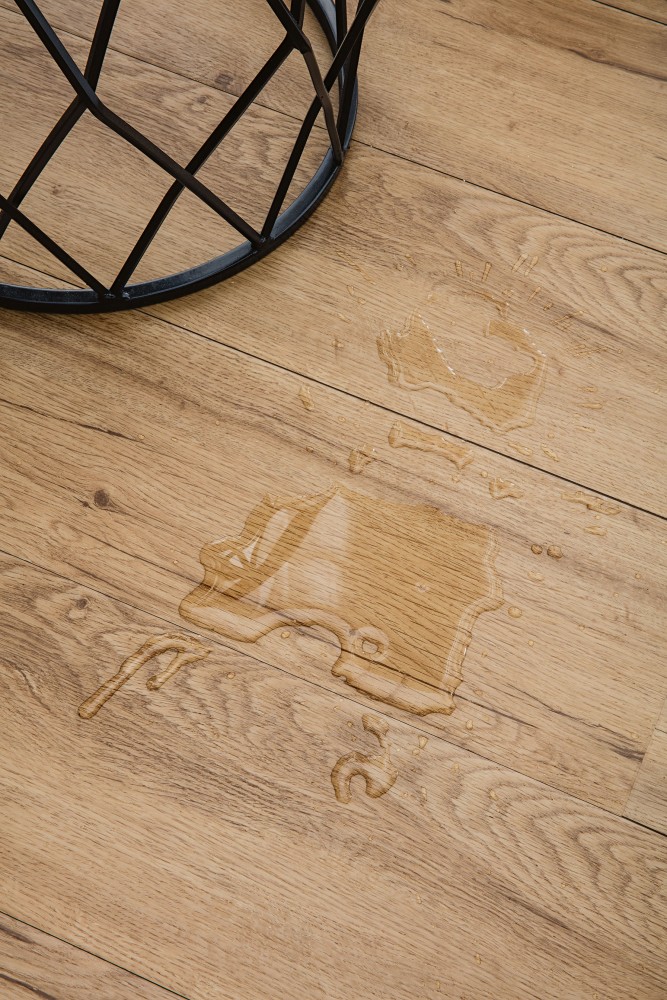 Easy Installation
If you love a bit of D.I.Y. then you'll love NovoCore Premium. It comes ready to go and can be effortlessly installed. Forget about messy adhesives and lengthy prep-work – these planks simply click into place and lock together, sitting over the existing subfloor.
The rigid core in NovoCore Premium ensures a beautifully flat final result that is sure to impress. No longer will you have to worry about telegraphing uneven subfloors! Such is its versatility that NovoCore Premium is great for both residential homes and light commercial situations.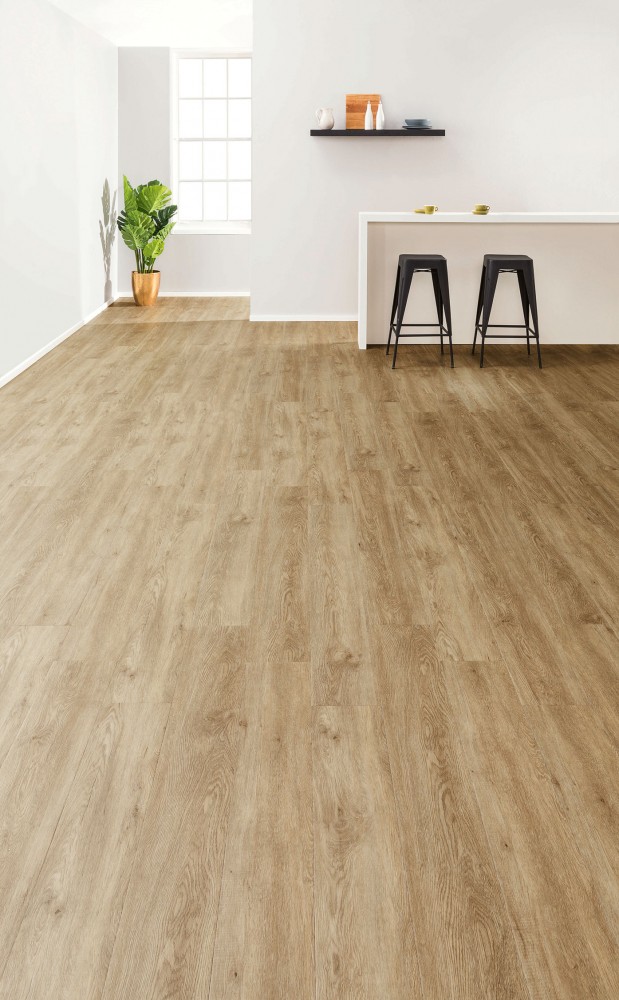 You can install NovoCore™ Premium flooring on areas up to 400m² without needing to have any unpleasant expansion trims in the middle of a room or at the doorway, giving you a consistent and even finish that is simply stunning.
Inspired to use NovoCore Premium waterproof flooring in your home? Then head down to your local Harvey Norman store and chat to our friendly flooring experts. You can see and feel the range of options available and put this innovative waterproof flooring to the test.