Styling a beautiful home is easier than you think. Even without any interior design knowledge, complementary furniture ranges make home furnishing a breeze.
As well as taking the hassle out of having to selectively mix and match, complementary furniture ranges allow you to achieve a cohesive look across your home without the need for professional styling.
Read on to learn how to find matching furniture to furnish your home. Plus, find inspiration in complementary furniture ranges exclusive to Harvey Norman.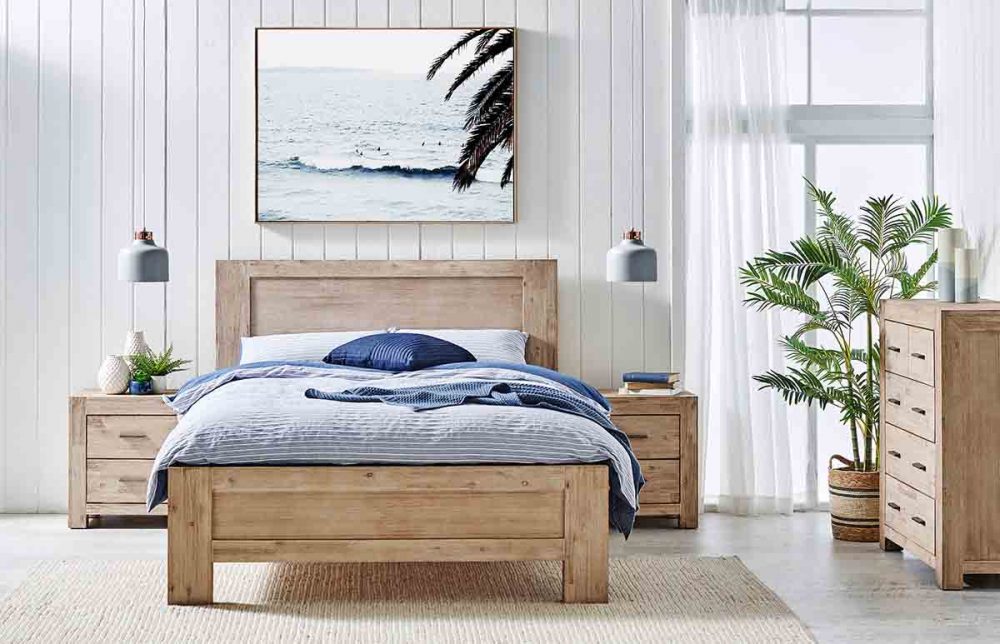 How to find matching furniture for your home
Stylists have a few tips on how to find matching furniture when the goal is to furnish the whole house.
First, you need to plan what look you are trying to achieve. A vision or inspiration board is a great way to keep on track of things.
Next, use a colour scheme to tie your look together. Generally, this means choosing two neutral shades for your complementary furniture and two accent colours for accessories.
Another tip for choosing complementary furniture to furnish your home is the 80/20 rule. This rule governs the styles you pick for matching furniture to your overall look. Your 80% are items that take up most of the space, like lounges and dining settings. These should be the same style, such as contemporary or mid-century modern, to create cohesion. The remaining 20% are your décor items. These can be used to layer a different style or colours into your look.
Using complementary furniture ranges to style your home
At Harvey Norman, we have a large selection of lounges, dining and bedroom furniture that work together to help you style a unified look across your home.
Using pieces from these complementary furniture ranges allows you to put the aforementioned style principles into practice. All without the need for major interior changes or being overwhelmed by too many choices.
To show you how easy it is to furnish your home with complementary furniture, we've chosen pieces from Harvey Norman that will give your place a fresh and cosy contemporary style.
It's important to remember these complementary furniture pieces are highly versatile and can also be used to style different looks. By using these same pieces, you could easily furnish your home in a relaxed coastal or urban rustic style, depending on your choice of accessories.
Start with the lounge when furnishing your home
Let's start with the living area.
Your lounge is the centrepiece of this space. As it dominates the room, it makes sense to start with your lounge when furnishing your home.
In particular, the colour of your lounge will influence your choice of matching furniture. A neutral lounge will make it easier to find matching furniture and give you plenty of scope for accessorising with your accent colours.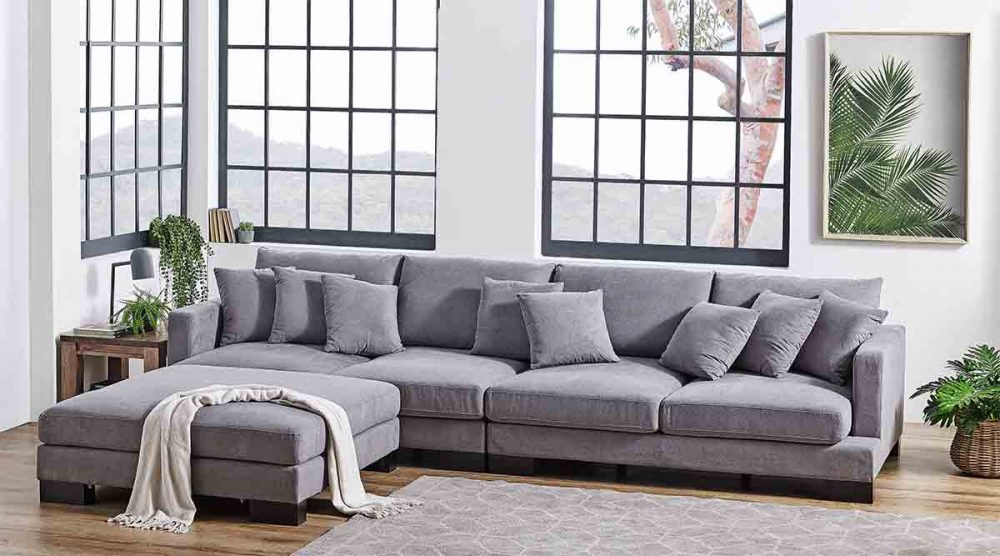 We have chosen the 'Manhatten' Fabric Modular Lounge Suite in 'Miss' Storm fabric as our first piece. The on-trend grey fabric provides a sophisticated and highly matchable base colour that also evokes a sense of warmth.
The 'Manhatten' consists of two 2-seater fabric sofa modules and a fabric ottoman. A versatile modular design allows you to configure the pieces to best suit your space.
Generous sizing and deep seating make the 'Manhatten' a supremely comfortable sofa for stretching out alone or lounging with the family. Even better, matching scatter cushions are included so you always have extra support on hand for total relaxation.
Complementary furniture for dining & entertainment spaces
Your dining setting is another home furnishing that has a strong stylistic influence on the space it occupies. Whether your dining area is open plan or a separate room, your choice of dining setting sets the tone for matching furniture such as storage or case goods.
Dining settings also add another stylistic element to your interior. Where your lounge adds colour through fabric or leather, a dining setting is crafted from more than one material. And these materials will also become a defining feature of your look.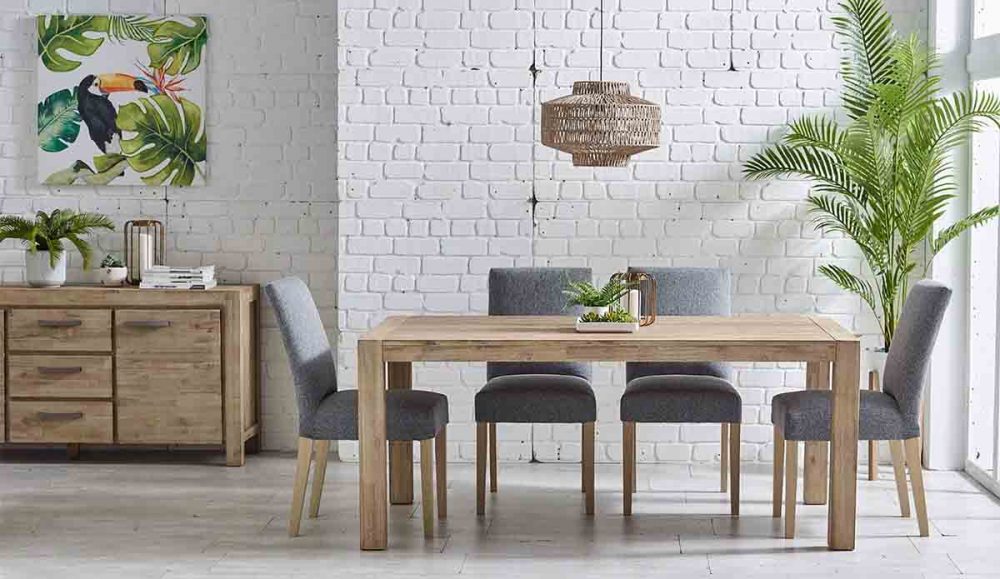 To illustrate, we have chosen the 'Blair' 7-Piece Dining Setting in solid Acacia timber. The light, natural finish of the timber is the second dominant shade in our complementary furniture design scheme.
Grey, the first dominant shade introduced by our 'Manhatten' Modular Sofa, is echoed in our 'Blair' Fabric Dining Chair to effortlessly tie our scheme together.
The 'Blair' 7-Piece Dining Setting is exclusive to Harvey Norman. Seating up to six diners, it's durably constructed and will easily adapt to a range of popular interior styles. Brushed fabric upholstery and supportive, cushioned seating ensure this setting is comfortable as well as stylish.
What makes the 'Blair' dining setting even better is it is part of a complementary range that includes case goods. Complementary furniture ranges are the failsafe solution to confidently furnish the whole house with a cohesive look whilst providing much needed storage in key living areas.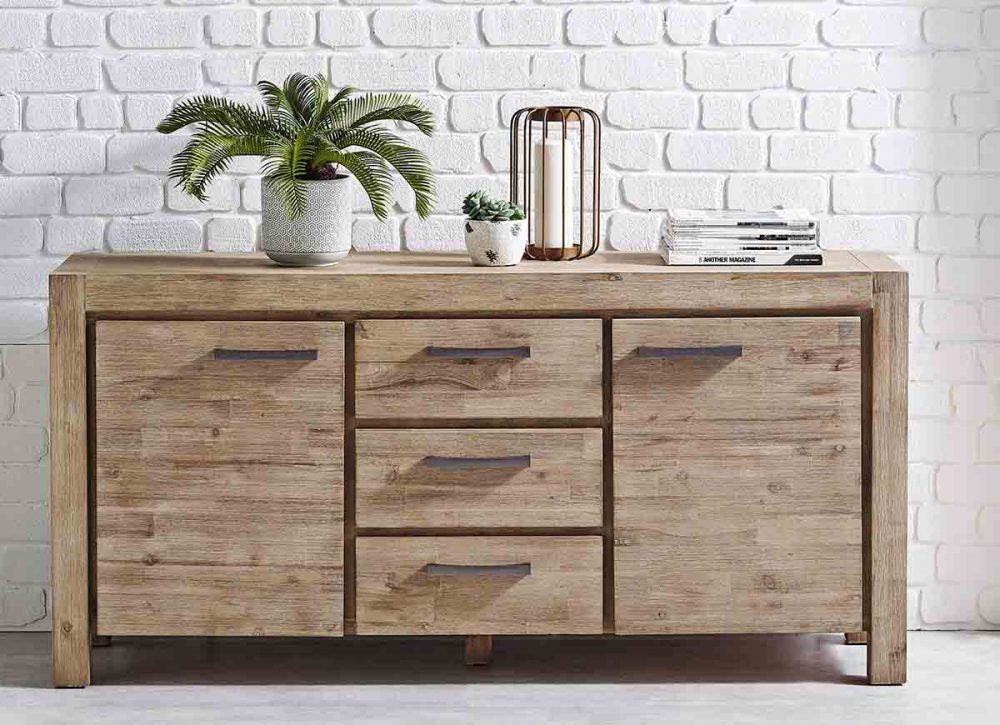 The 'Blair' range includes a 165cm 2-Door/3-Drawer Buffet and 160cm Entertainment Unit in solid Acacia timber. Perfect for apartments or open plan living spaces, these pieces supply ample storage for dining and entertainment items whilst effortlessly extending the fresh, timber look of the dining setting throughout your home.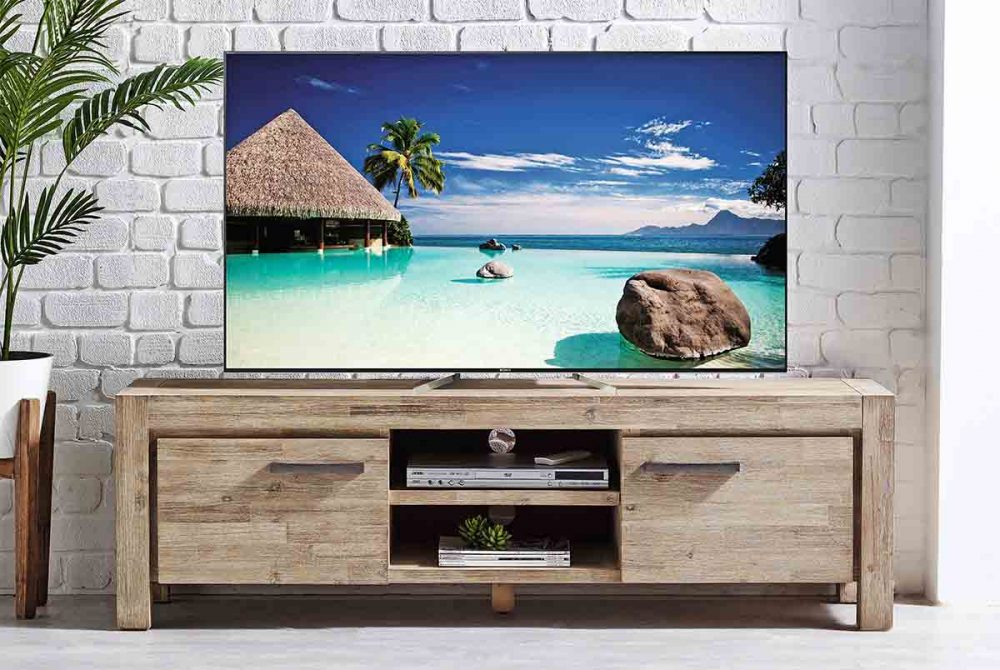 If you need more storage in your living area, the 'Blair' Coffee Table and 'Blair' Lamp Table in solid Acacia timber complete the collection. These occasional pieces are not only convenient for keeping items on hand, they also work to integrate the natural timber tone into the central area of your living space, adding a sophisticated sense of depth to your design scheme.
Complementary furniture for the bedroom
As you furnish your home, it's important to think of every room as connected, not as stand-alone areas. Using complementary furniture is an easy way to create flow from one space to another. This is especially true if you are renting and can't make major changes such as painting walls.
Even in the most open plan of homes, the bedroom usually remains separate to the main living areas. Creating a stylistic connection between the bedroom and the rest of your home can be challenging, especially if you want your bedroom to be a more personal reflection of your tastes.
Luckily, Harvey Norman's ranges of complementary furniture make it easy to extend your overall scheme into your bedroom with plenty of scope for personal touches.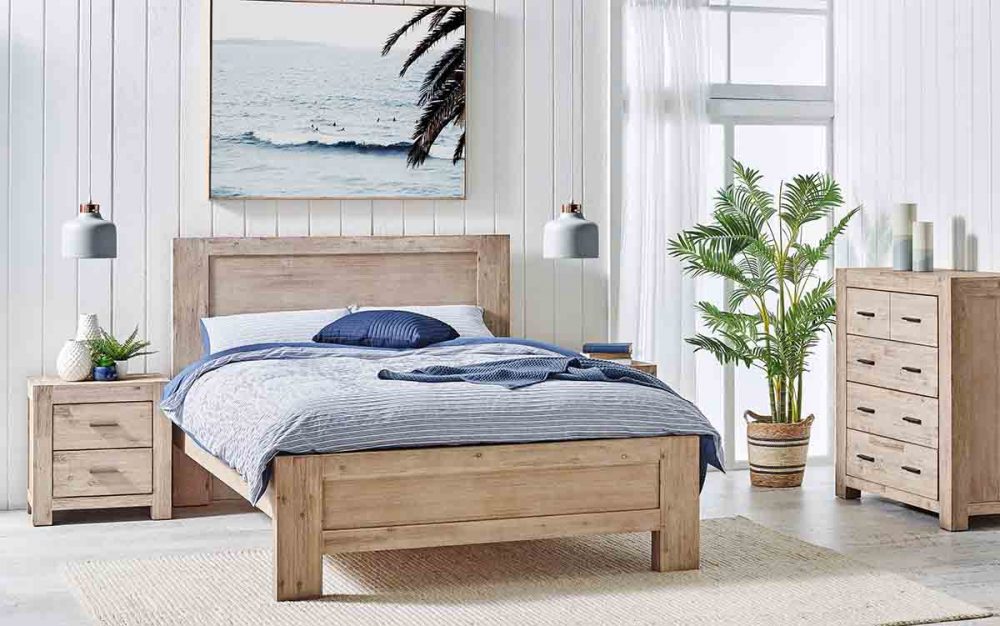 For our bedroom, we've chosen matching furniture from the 'Sienna' bedroom collection. Crafted from Acacia timber, this collection is a natural choice for evoking perfect harmony with the clean, defined lines of the 'Blair' complementary furniture range in our living areas.
As well as providing a smooth transition into the bedroom, the serene timber tones of the 'Sienna' collection's Acacia timber are well suited for furnishing a calm, refreshing space for sleep. The natural beauty of the timber is enhanced by a wired brush textured finish to bring out the deepest grains.
The 'Sienna' Bed is a versatile combination of traditional and contemporary design that will suit a host of interior schemes. Strong yet simple, the beautifully balanced lines of the 'Sienna' bed are a blank canvas for accessorising with Manchester or cushions that showcase your personal style. Choose from Double or Queen size to suit your needs.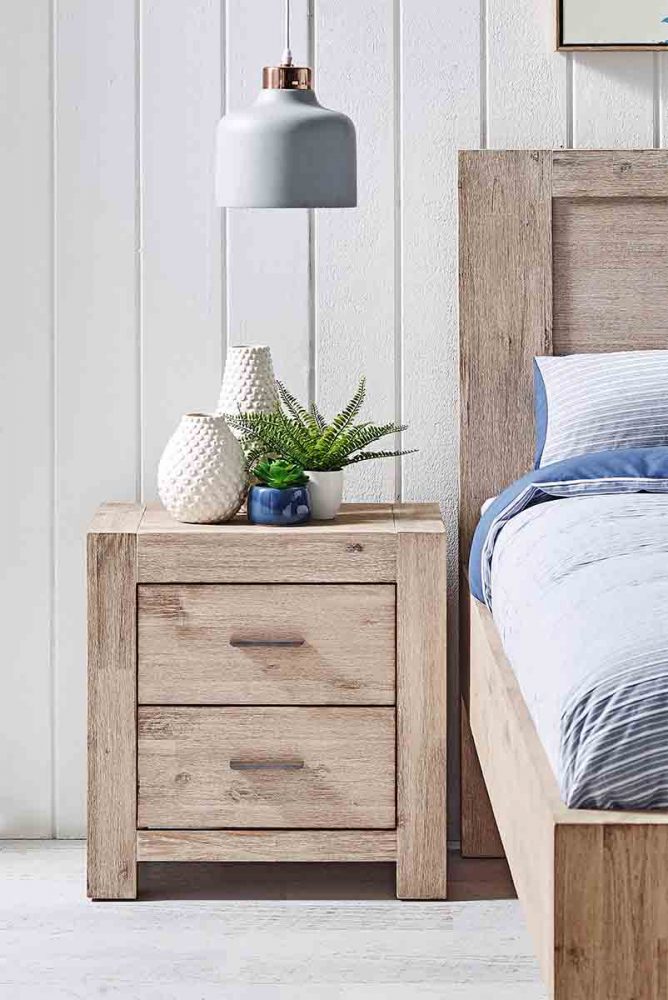 Completing our bedroom are the 'Sienna' 2-Drawer Bedside Table and 'Sienna' 4-Drawer Tallboy. These charming storage pieces echo the fuss-free aesthetic of the 'Sienna' bed. Simultaneously, they provide ample room to stow and display items.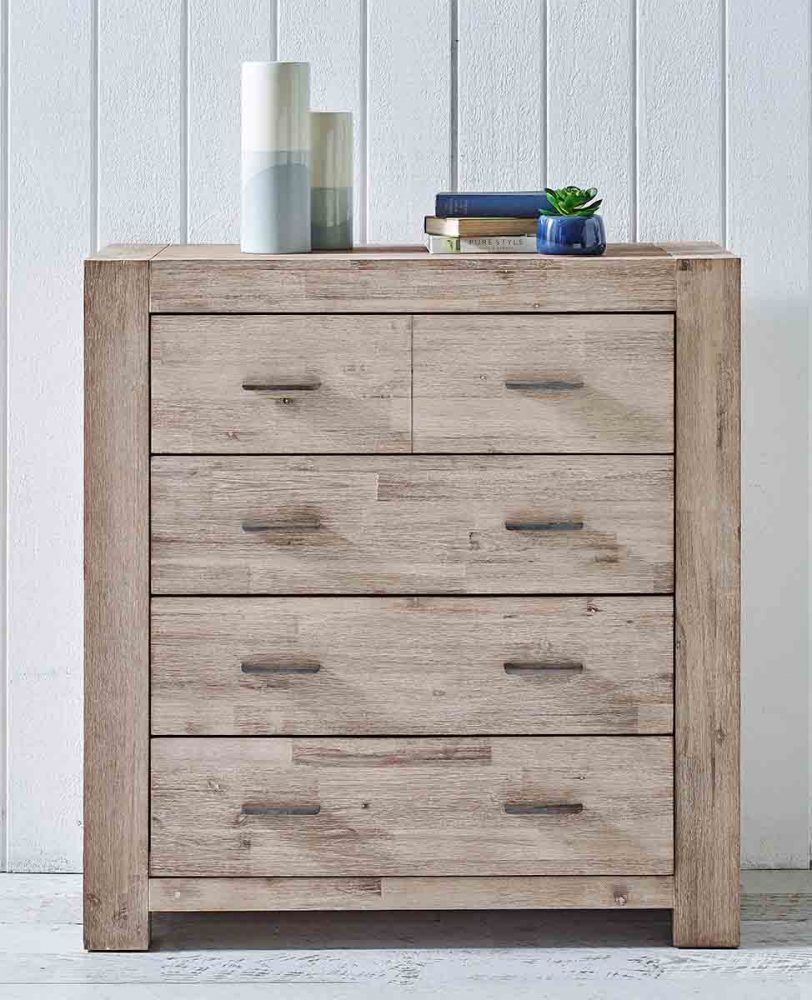 Discover more complementary furniture at Harvey Norman
Remember, the pieces we have showcased here represent only one design scheme of colours and styles. If you are looking for more complementary furniture options to furnish your home, browse online or in your local store. Our friendly, helpful staff can show you how to find matching furniture across Harvey Norman's complete ranges of lounges, dining and bedroom furniture for a beautifully styled home!