Our home is our castle. And recently it has also become our office, our entertainment venue and our haven from the outside world. In fact, for many of us, our homes have become the scene of our entire day-to-day lives.
This raises the question, how can we better manage the multiple roles of work, rest and play our homes need to fulfil?
Ultimately, we need to rethink how we organise our homes to optimise productivity, rest and recreation. If this sounds daunting, then read on! Here, we take a look at how to use furniture from our extensive ranges at Harvey Norman to create optimal hubs for your daily work, rest and play. From home office furniture for your work from home setup to a cosy fabric sofa plus ergonomic gaming furniture for your after-hours fun, we have everything you need to make your own home your complete lifestyle destination.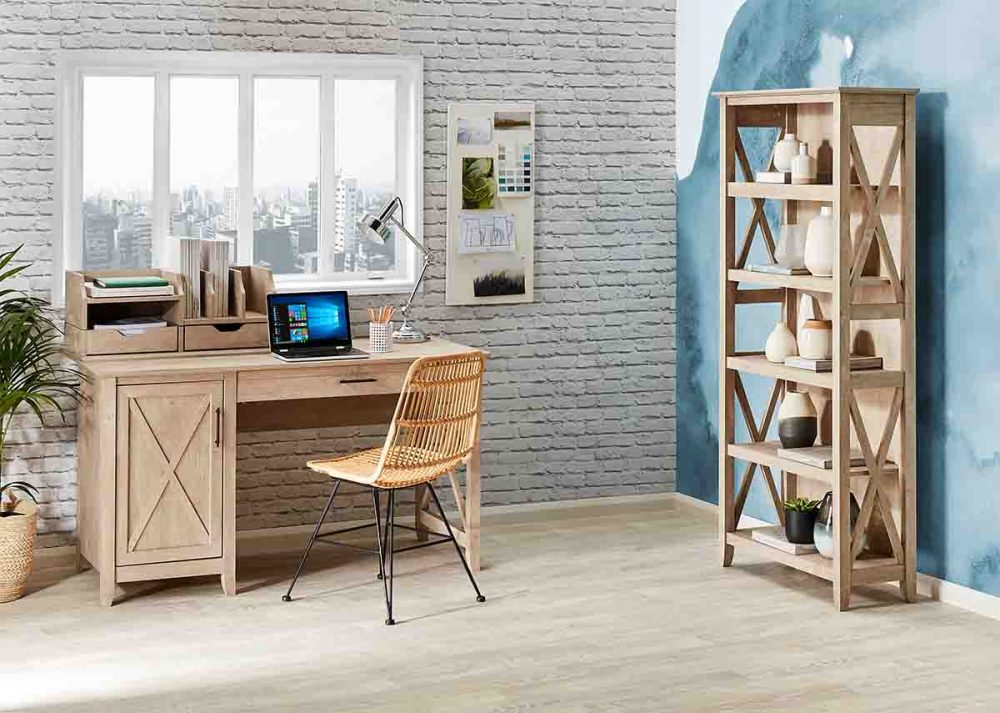 As many of us have recently discovered, working from home is not as simple as it sounds! While the pressures of suiting up and facing the daily commute are eased, recreating your office at home brings a fresh set of challenges to your workday. Broadly speaking, these challenges can be overcome by the number one work from home rule: create a distinct work from home setup separate to the distractions of everyday home life.
To do this, you need to start with the right equipment.  Whether your work from home setup is a dedicated room or the corner of another, the division between work and home begins with your home office furniture.
Choose The Right Work From Home Furniture
Choosing the correct work from home desk and chair is the crucial first step towards a professional, focused work hub. However, with so many types of home office furniture to choose from, it can be hard to keep track of what you might need when configuring (or reconfiguring!) your work from home setup. That's where we can help!
At Harvey Norman, our comprehensive range of home office furniture comprises a variety of sizes, styles and features to suit every space and work mode.
Style, storage and functionality are the primary considerations when selecting your work from home desk. Style, of course, is a matter of both personal preference and the needs of your space. Our extensive range of home office desks come in a variety of styles from the breezy and very contemporary 'Coastal' Desk (as pictured above) to more traditional, executive-style desks.
Matching a style to your space, however, is about more than aesthetics. For instance, if your work from home setup is in your bedroom, you will need a desk that maximises storage. Opt for built-in drawers, a slide-out keyboard tray or consider one of our modular styles with complementary storage units that sit neatly under the desk itself.
If you are lucky enough to have a dedicated room or larger space for your work from home setup, look for a desk that belongs to a home office furniture collection. In particular, our home office furniture collections include bookshelves and storage solutions such as filing cabinets to effortlessly match your new home office desk for a style and storage hole-in-one!
With your new home office desk in place, your next priority is your work from home chair. Home office chairs should be supportive, adjustable and with enough mobility for you to maintain ease of movement throughout long hours of desk work. Importantly, a high quality home office chair helps to reduce aches and fatigue so you can remain focused and productive.
Finding the right work from home chair for you depends on the size of your desk and your personal comfort needs. As a general guideline, however, you can't go wrong with a work from home chair that combines a high back with plush cushioning and gas-lift or chair-tilt functions. Our range of home office chairs offers a broad selection of functional and stylish features so you're sure to find the perfect combination for your work from home setup.
Of course, your home office furniture is just the foundation of your work from home setup. For a complete overview of all your work from home requirements, take a look at our guide to everything you need to work from home.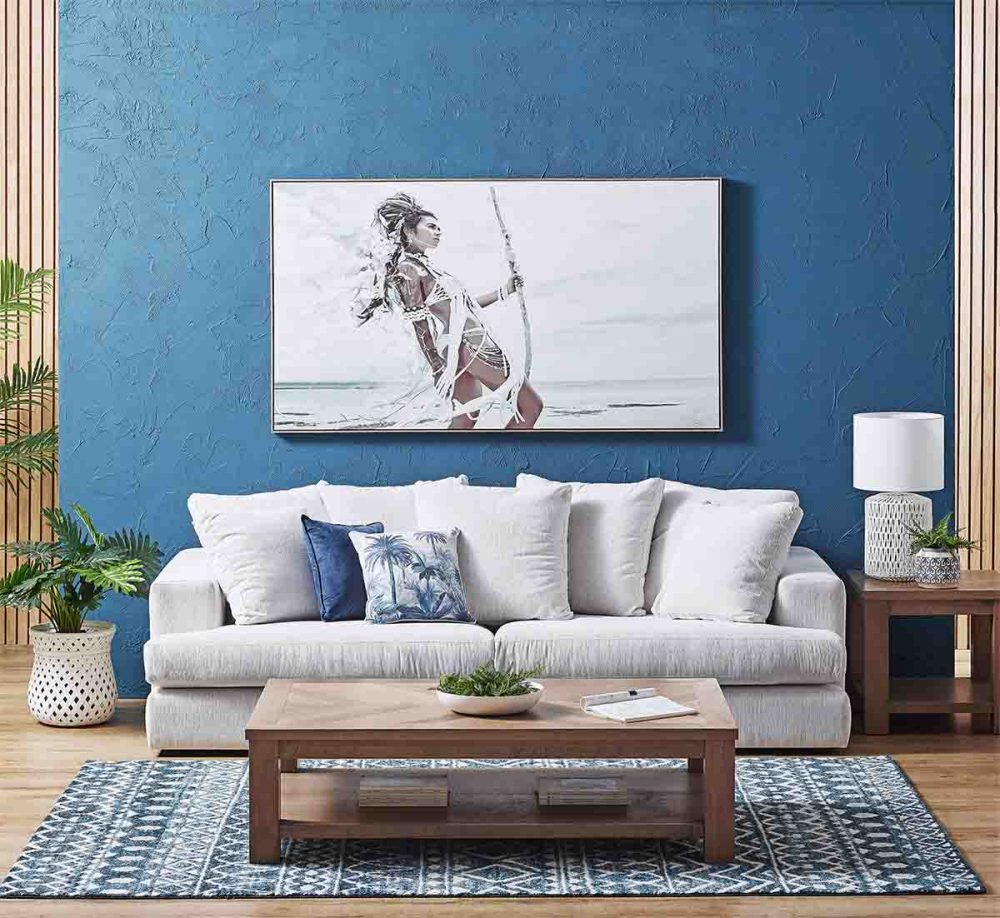 While working from home can be tricky to manage, resting at home should be as simple as it sounds.
Yet, with our professional and personal lives sharing space, it can be tempting to reply to one more work email or do one last task even after clocking off. This may seem harmless at first, but in the long run, you will remain more productive if your home remains an after-hours haven from the outside world. In other words, if the secret to work-at-home success is a clear division between your work and home spaces, then the same rule applies to your downtime. Switching off at the end of a work-from-home day should be just as decisive as logging on!
Ultimately, creating a restful retreat is about maximising the creature comforts that make our homes cosy and complete. Indeed, with more of us spending a lot more time at home in recent months, the value of these creature comforts has become more apparent! To craft a truly relaxing and restorative living space, think furniture pieces that combine laid-back charm and supportive comfort. In this regard, nothing fits the bill quite like a plush fabric sofa.
If you need a little fabric sofa inspiration, you've come to the right place! We particularly love the 'Cavana' Fabric Sofa (as pictured above).
A contemporary Hamptons-style fabric sofa, the 'Cavana' exudes a comforting aura of familiarity in a subtly sophisticated design. Featuring wide armrests, deep seating and plump cushioning, sinking down into the inviting scatter back of the 'Cavana' is certain to keep all thoughts of work at bay.
Australian Made
The 'Cavana' Fabric Sofa is Australian made, which means you can select from a range of size and fabric options to create a fabric sofa that best suits you and your home.
And, if the idea of selecting your preferred fabric or colour for your new fabric sofa sounds appealing, remember the 'Cavana' is just one of our many Australian made customisable fabric sofa ranges.
To discover more possibilities for Australian made furniture, take a peek at our guide on how to style two classic looks with Australian made furniture. After all, your restful retreat should look good, too!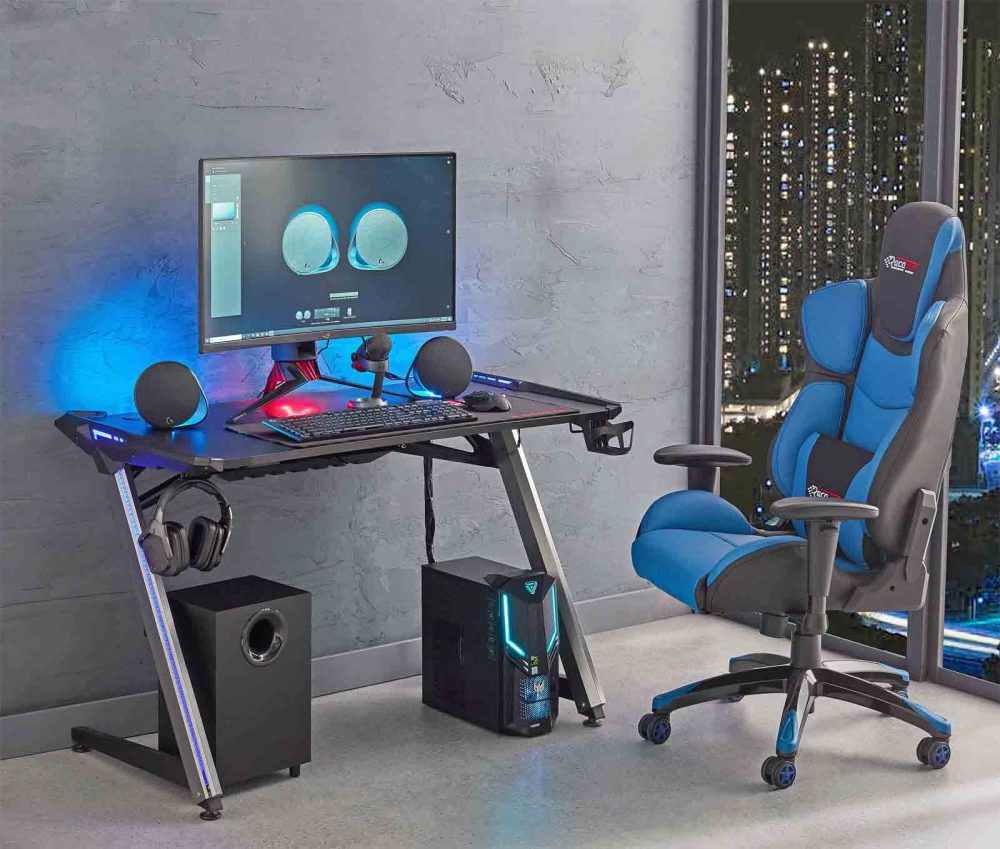 So, we've worked. We've rested. Now it's time to play!
Playing, even as an adult, is an important wellspring of creativity. Keeping those juices flowing as we play feels like fun but can have a huge benefit for later problem-solving and productivity. These days, for many of us, 'playing' means gaming and challenging ourselves in virtual quests of skill, strategy and teamwork.
Happily for us (and for our game progress), more time at home means more time to spend gaming. While our minds and imaginations remain active, however, it is important to remember our bodies as they spend long hours at the PC. If you are a PC gamer who also works a home office desk job, it is vital you take extra care to avoid strains and long-term damage from poor posture.
If that sounds like a bit of a buzz kill, don't despair! Ergonomic gaming furniture is specifically designed to offer the necessary support so you can safely play on well into the night. Above all, ergonomic gaming furniture is developed with all the needs of the dedicated gamer in mind.
At Harvey Norman, our range of specialised gaming desks offers cable management solutions plus ample space for keyboards, controllers and mouse. And don't forget the cupholder! With a gaming desk, you have all the features you need to create a functional and comfortable gaming haven in any corner of your house. That is, of course, once you team it with a new gaming chair.
Like a gaming desk, a gaming chair is purpose-built for gamers. High-backed and cushioned in all the right places, a gaming chair often sports extra comfort features such as a deep reclining mechanism or flip-out footrest. To find out more about the benefits of a gaming desk or gaming chair, check out Harvey HQ's resident gamer's review of gaming furniture at Harvey Norman. Now there's no excuse not to get your game on!
Work, Rest & Play At Home With The Right Furniture
If you need more inspiration for turning your home into a complete haven for work, rest and play, browse online now or speak with our friendly, expert staff about finding the perfect work from home furniture, fabric sofas, and gaming furniture for your needs.