Over the past decade, the growth of gaming and eSports has been nothing short of phenomenal. Millions in winnings and sponsorships are now on offer for the best gamers around the world – and, with no signs of slowing down, you might very well be asking how to become a competitive gamer. Well, one secret weapon that will set you on your way is gaming furniture.
Of course, if you want to get good against the internet's best, gaming practice really does make perfect. Your hardware is a key ingredient as well, which could mean a huge 144Hz monitor, a CPU overclocked as far as it will go, and the most powerful GPU your power supply can handle. But, if you're uncomfortable in your chair and have to make do with a cramped desk, don't expect to be rocketing up those leaderboards anytime soon.
To help, I've put together a few tips about what I think is the best furniture for gaming – all pieces that I wish I had owned over the countless years that I've been gaming! Available at Harvey Norman, these are the gaming desks and gaming chairs that will help you get on top.
What to look for in a Gaming Desk
The first part of any good gaming battle station is a desk that has space for you to interact with your mouse, steering wheel, controller or keyboard freely. A gaming desk with cable management is also a great idea to keep wires out of the way. Ideally, your desk should also have an aesthetic that complements your space and be built to last with quality materials.
How high should a gaming desk be? This will differ depending on the height of the individual gamer, however 70-80cm will be ergonomically suited to most people. Measuring in at 75cm high each, the two desks you're about to see tick all of the key boxes when it comes to creating your ideal gaming setup.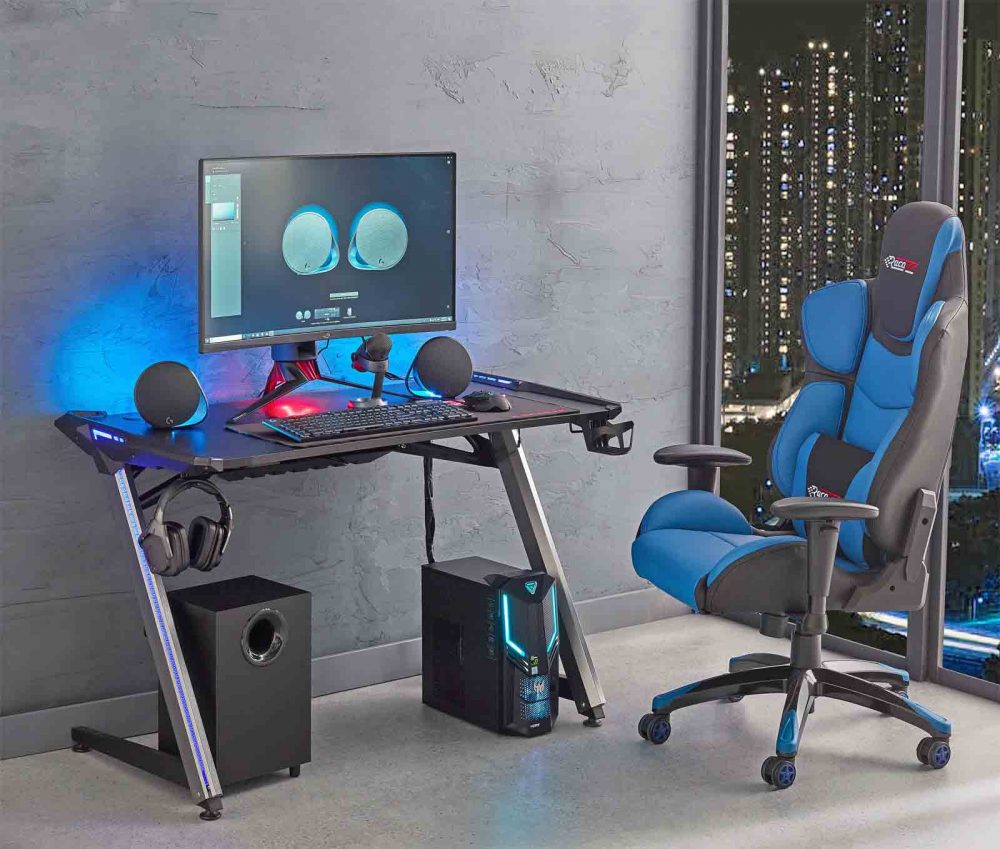 Carbon fibre-look materials, RGB lighting, durable aluminium materials…no, this isn't the latest graphics card or PC tower case. It's the 'Mask' Gaming Desk – your unfair advantage over the rest of the world.
As a gamer, one thing I'm constantly struggling with is keeping everything tidy. No matter how many times I organise my computer desk, clutter always ends up back there after a matter of days. The 'Mask' tackles this problem head on with clever storage for all the extras.
As Harvey's HQ's resident caffeine addict, my favourite feature from this desk is the handy coffee cup holder. The integrated cable and powerboard storage is also excellent, helping keep things clean and avoiding the spaghetti-like mess that so many of us end up dealing with. There's even a hook under the table for storing your headset after another night of banter with your teammates.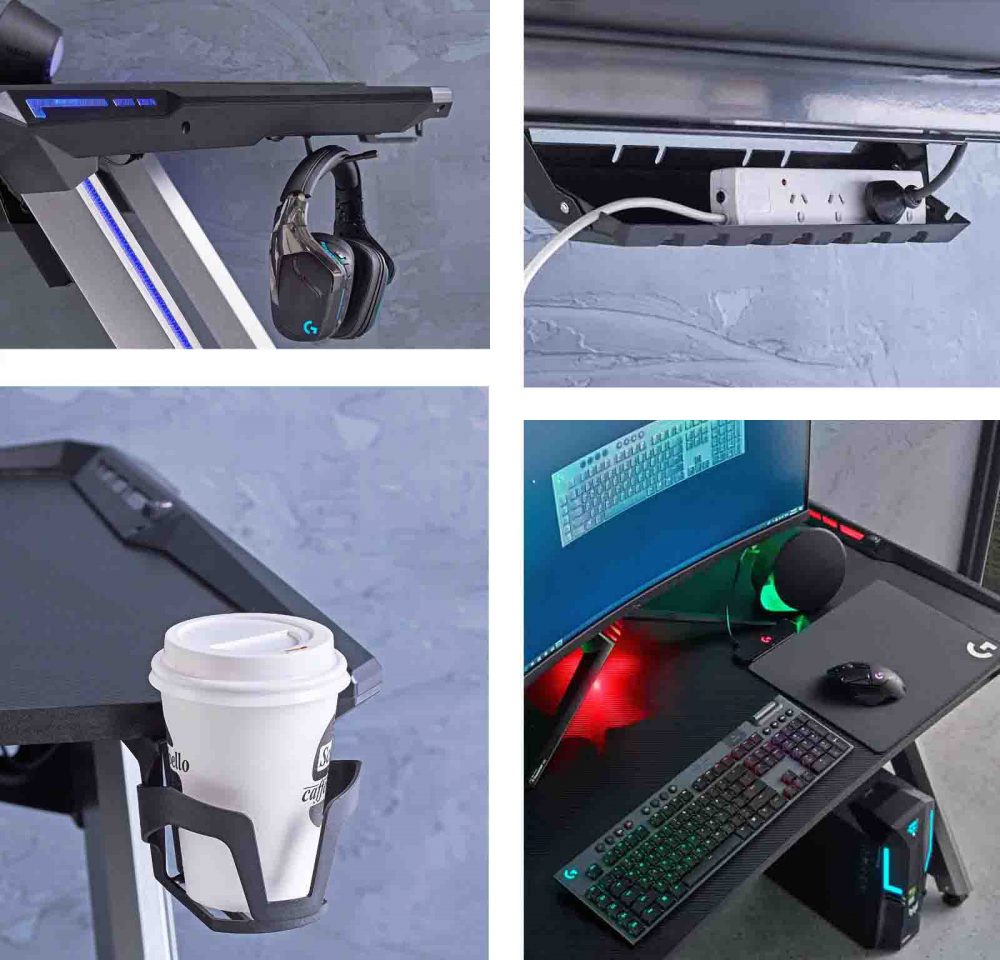 Measuring 120cm wide by 65cm deep, the 'Mask' Gaming Desk is big enough to neatly house your PC or console setup yet is also still a suitable gaming desk for a small room. Featuring RGB lights along the side of the desktop and down the aluminium Z-shaped leg, it is certainly built to impress and is a superb start to your new gaming desk and chair setup.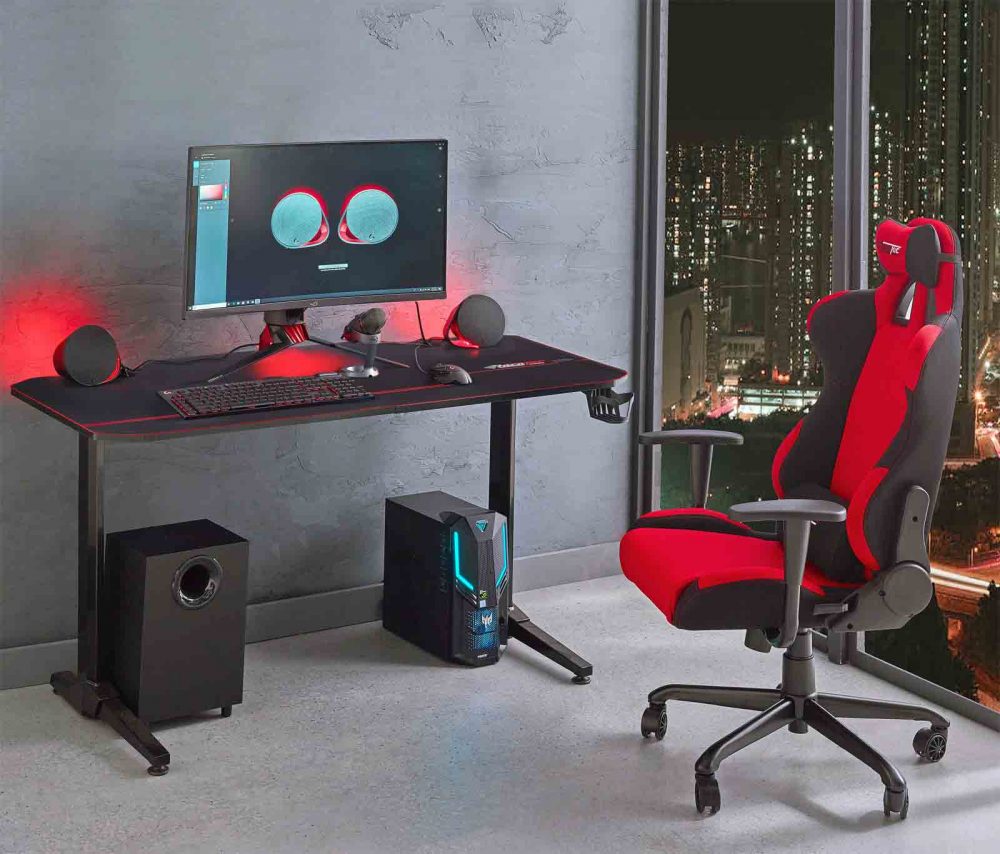 Take things to the next level with the design flair of the 'Eagle' Gaming Desk. With a carbon fibre-look desktop, this gaming desk is the perfect partner to your gaming hardware. Aluminium legs with a dark grey powder coat give it a stylish and sturdy feel and will see it last for many years and victories to come. The materials used have a sleek, premium feel to them, making for a worthy base for your gaming rig.
One really clever feature of the 'Eagle' Gaming Desk is the full-size mouse pad integrated right into the table top. This helps ensure your mouse won't slip around during those intense gaming moments, and saves you from having to purchase one separately.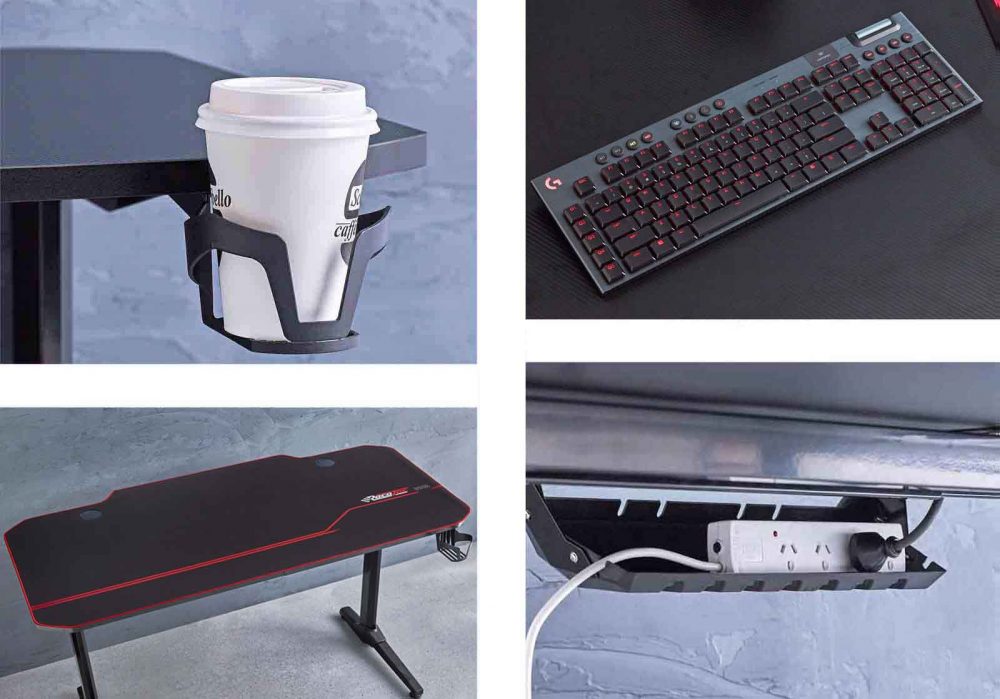 Like the 'Mask' Gaming Desk, the 'Eagle' Gaming Desk also has built in storage for your coffee cup and cables. The last thing you need is to lose at a critical moment in the game due to a spill or a stray cable that has gotten in your way, making this gaming desk with cable management ideal for the serious gamer.
Measuring 140cm wide, The 'Eagle' Gaming Desk gives you plenty of space for an ultra-widescreen monitor or even a TV if you're going for a combined gaming and entertainment setup. With that in mind, it's still compact enough to serve as a great gaming desk for the bedroom.
Which Gaming Chair is best?
Once you're set up with a shiny new gaming desk that houses all your equipment neatly and with space to spare, the next thing to do is get comfortable with one of the best gaming chairs.
With a variety of gaming chairs for home available at Harvey Norman, you may find yourself wondering 'which gaming chair should I buy?' Let's take a look at some of the best picks.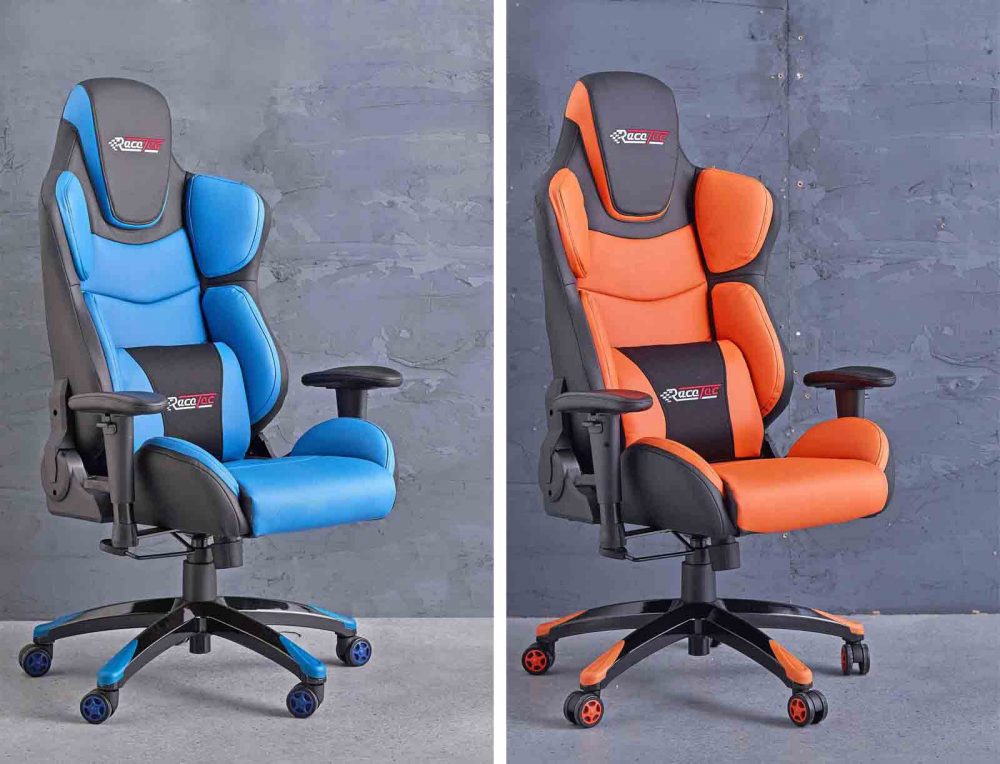 Available in eye-catching blue + black and orange + black designs and fashioned in the style of a sports car seat, the 'Torino' is undoubtedly one of the best gaming chairs for those that like their gaming furniture with charisma. The sports car aesthetic goes all the way down to the castors, which look like miniature alloy wheels. The visual similarity is no gimmick, however, because this chair provides a similar level of support with its moulded-foam construction and large side bolsters for maximum comfort.
A large supportive lumbar cushion will help your posture stay straight, while the neck support cushion will keep your head comfortable. As someone who loves sim racing, I personally use the 'Torino' Gaming Chair for multi-hour endurance races – and those MMORPG sessions that can easily last all night!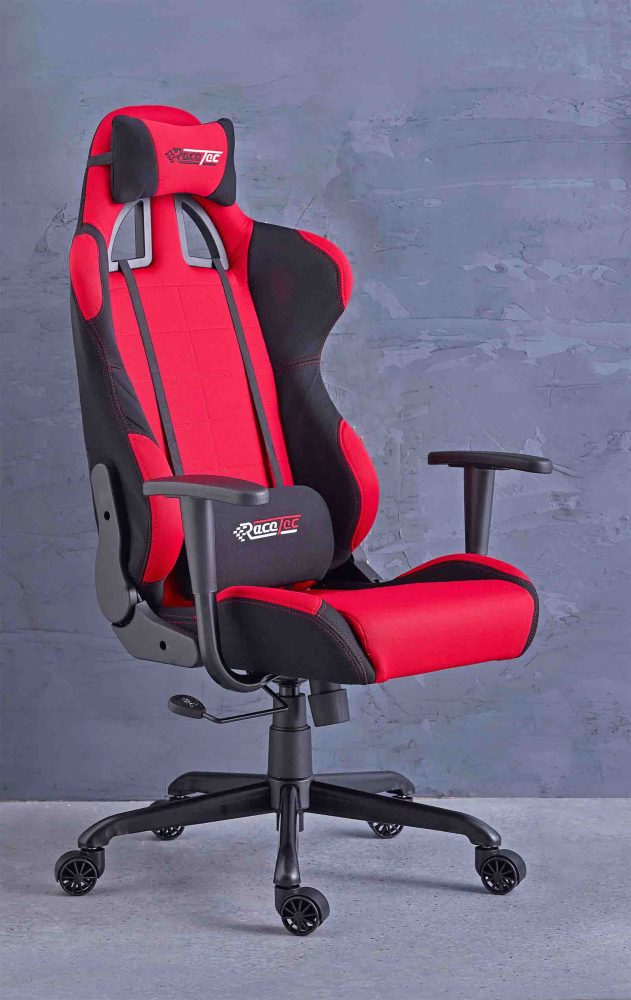 If you're more of a casual gamer, the 'Raptor' Gaming Chair could be exactly what you need. Upholstered in red or black fabric to stand out in your room, the 'Raptor' shares the adrenaline-packed sports-car look of the 'Torino' and will look equally at home in your bedroom or games room.
The 'Raptor' Gaming Chair also has a unique trick up its sleeve. You can fold the seat back all the way down to 180° flat. This reclining mechanism is ideal if you need to take a break and relax for a bit. It's also perfect for a low-key, relaxed gaming session playing a strategy or simulation title.
The 'Raptor' can also act as a rocking chair to really get you relaxed, which might be just the ticket to help soothe the nerves and max out your performance.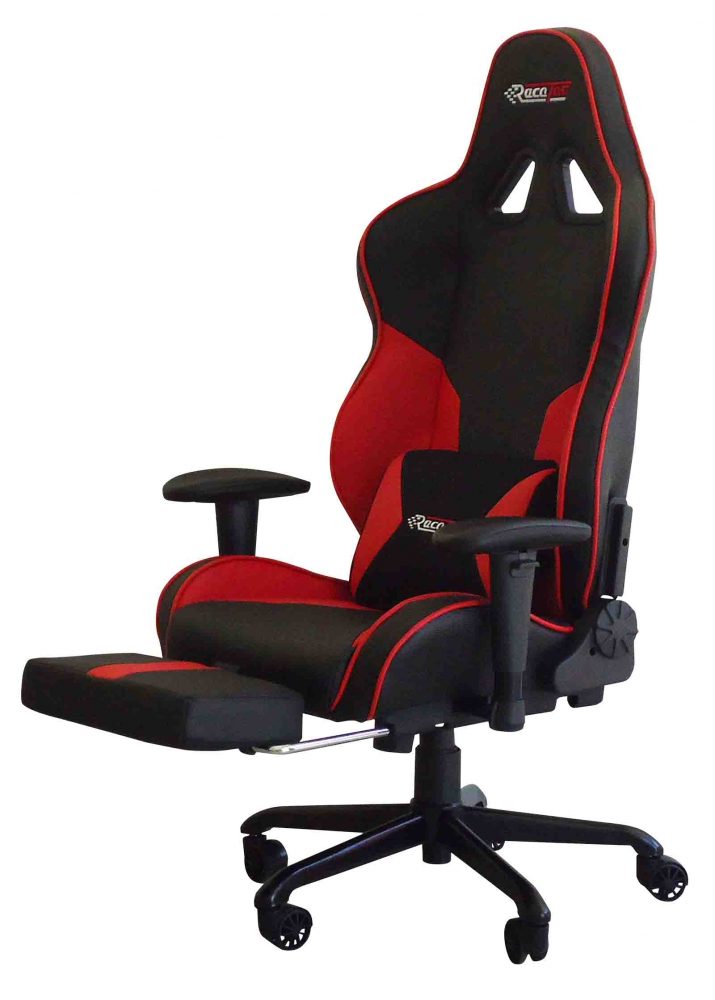 Still wondering which gaming chair is the best? The 'Grande' is right up there!
Featuring plush cushioning, high and wide back support, padded armrests and large side bolsters, the 'Grande' Gaming Chair is the one I want to be in for a long and intense competition. With its durable steel frame, it won't let you down in the heat of battle. I can tell you, nothing is more frustrating than a broken chair while you're trying to beat your best lap time!
When you're not gaming and perhaps watching a movie or tuning into a stream from your favourite gamers, the 'Grande' Gaming Chair delivers again with a reclining feature similar to the 'Raptor'. If that's not enough to kick back and relax, the 'Grande' also boasts one more amazing feature – a flip-out footrest, letting you completely stretch out and unwind. It really is the ultimate gamer chair.
Where to buy Gaming Furniture
Gaming furniture in Australia was once a niche market, but now gaming chairs and gaming desks designed to suit your style, hardware and space can be readily found at Harvey Norman. To view the gaming furniture range, browse online or head into your local Harvey Norman store and see the options for yourself – our friendly, expert staff will be happy to help with any queries you have.