Ok, let's quit the clutter and cut to the chase. No more procrastinating, no more excuses. Holidays are long finished and it's back to school and work for everyone, so instead of watching hilaaaaarious cat videos, you're going to be productive. That's right, productive.
Hold up – what do you mean you can't find your desk because it's buried beneath a mound of books, stationery and other 'stuff' that decided the best place to be was all over the place? No, don't return to the cat on the screen! Take control. You cannot compose your concerto when your corner is cluttered (try saying that quickly)!
Now is the time to refresh your home office furniture and get organised for a productive year. Embrace the interior designer within and transform your office space – with functional, stylish pieces – into a place you'll enjoy working in. Get ready to be inspired, because Harvey Norman's home office furniture, accessories and office storage solutions are just what you need to finally get sorted.
Stylish Storage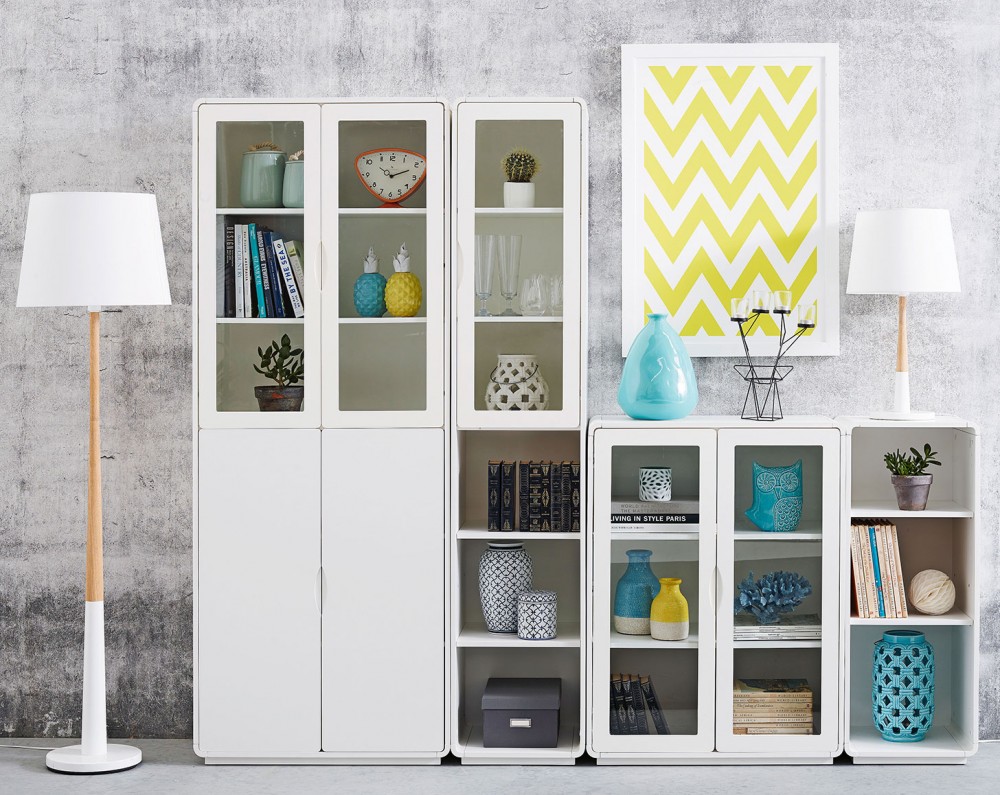 To get organised, you're going to need office storage space. Every home office is going to swell with books, files, documents and research materials over time – so extra storage is essential to manage the mayhem. Store everything where you can easily find it with the 'Charlie' Bookcase range. Slim or wide, tall or short, the 'Charlie' range offers a versatile and stylish solution to your clutter. Its modern design, with smoothly curved corners and soft, white finish will complement any decor. Start with one bookcase, and simply add as you go! Choose from three or six shelves and configure the bookcases to suit your space. Add solid doors to hide the files or glass doors to make a stunning display cabinet. Use a pair of three-shelf units and leave room on the wall for your favourite artwork or inspirational quotes.
See the Light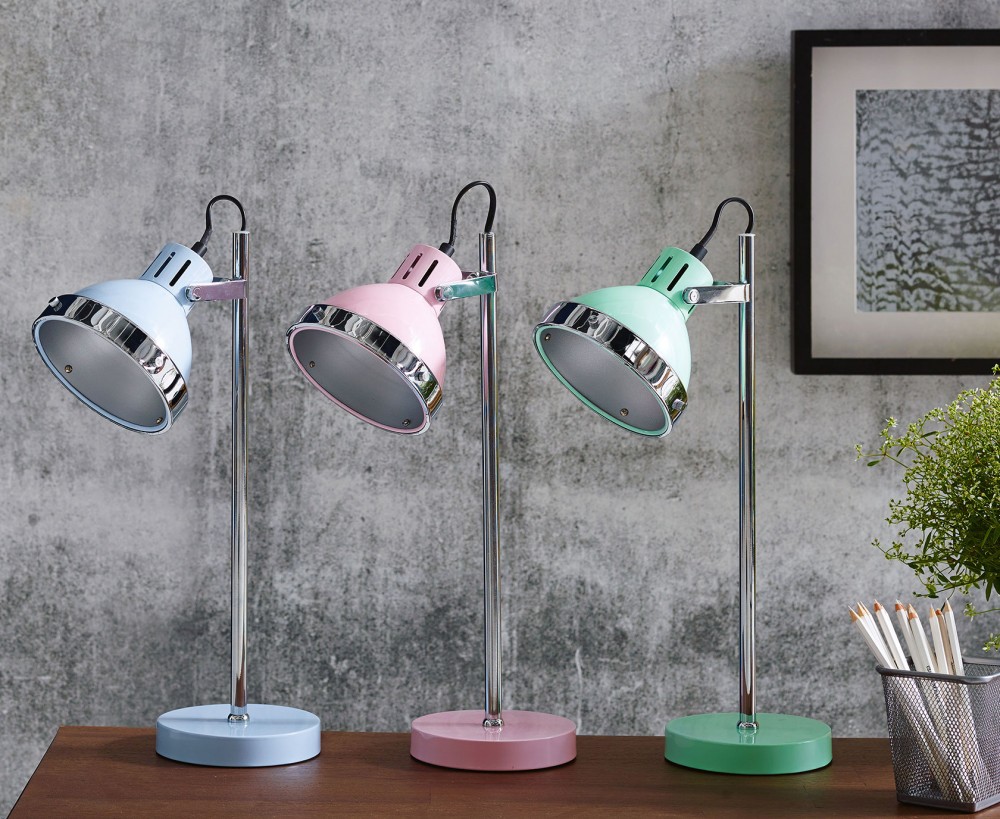 Light the way for the year ahead with the next item on your list – a desk lamp. Desk lamps are much more than a pretty bulb to add to your office furniture. When evening falls and shadows rise, it can be very difficult to see your work, even in an illuminated room. Desk lamps are there to shine a light so you don't have to squint. The 'Caddy' Desk Lamp is one such helper that is not only reliable and sturdy, but will make a striking addition to your home office or a children's desk. Available in a choice of pink, blue, green, black and white, there's a colour to suit every decor.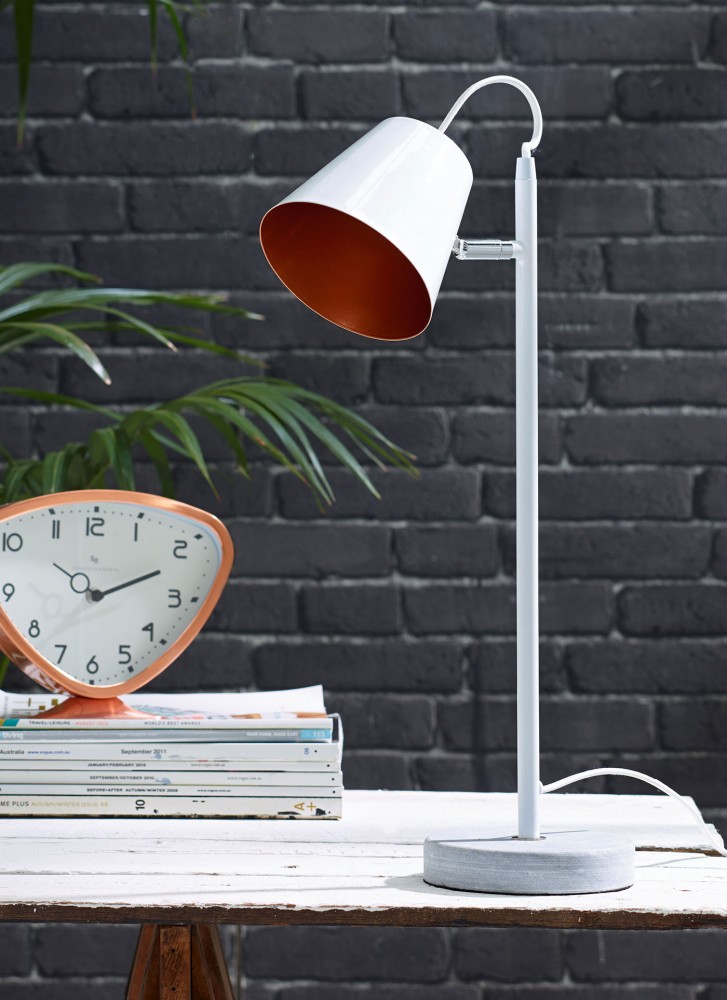 For a sleek addition to your workstation, look no further than the 'Angus' Desk Lamp. With its slim profile and wide head, it's sure to light up your desk so you can get your work done quickly and easily.
Desk Space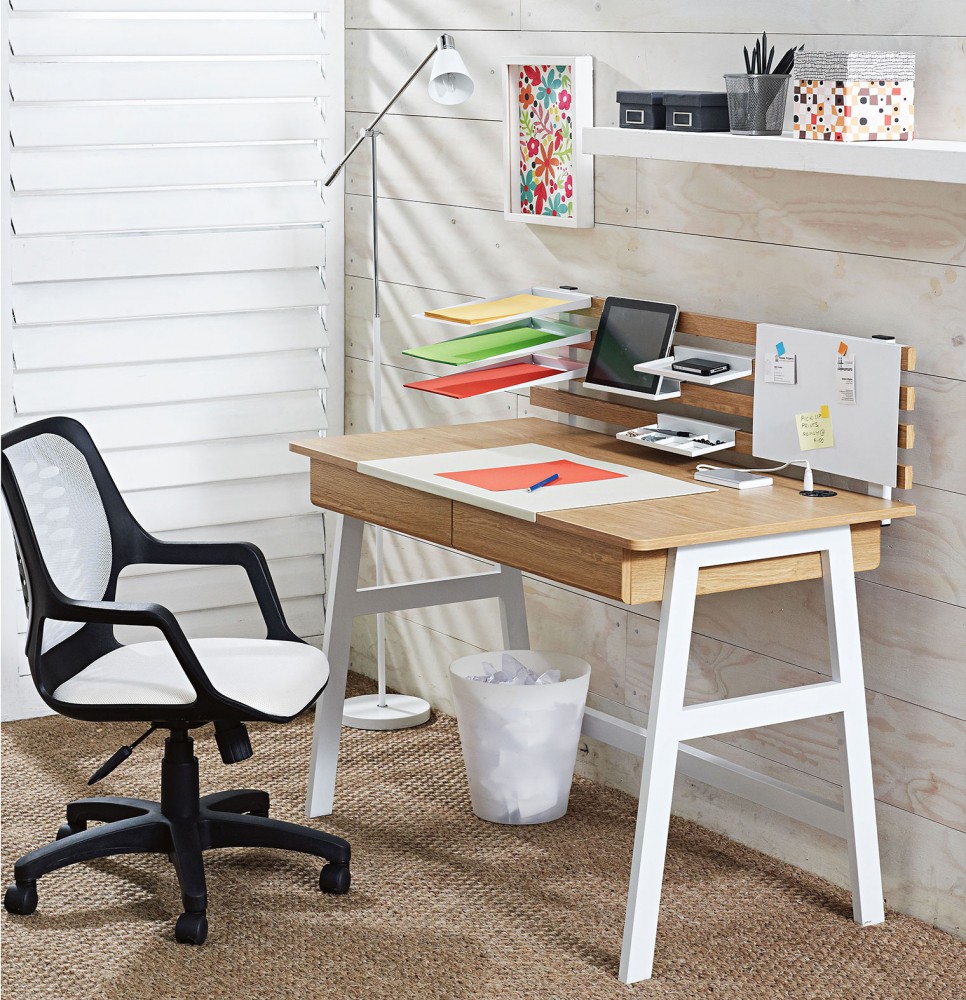 A well-organised and tidy computer desk is exactly what students need to get their work done. When you have one as versatile and functional as the 'Kitson' Student Desk, the only way is forward. The 'Kitson' features two drawers to tuck away your essential tools within easy reach, three slide-and-move metal trays for paper and stationery, a cool magnetic board where you can pin up homework reminders and inspiring memes, and a convenient, 3-port USB grommet for all your USB needs. Yep, this desk has it all!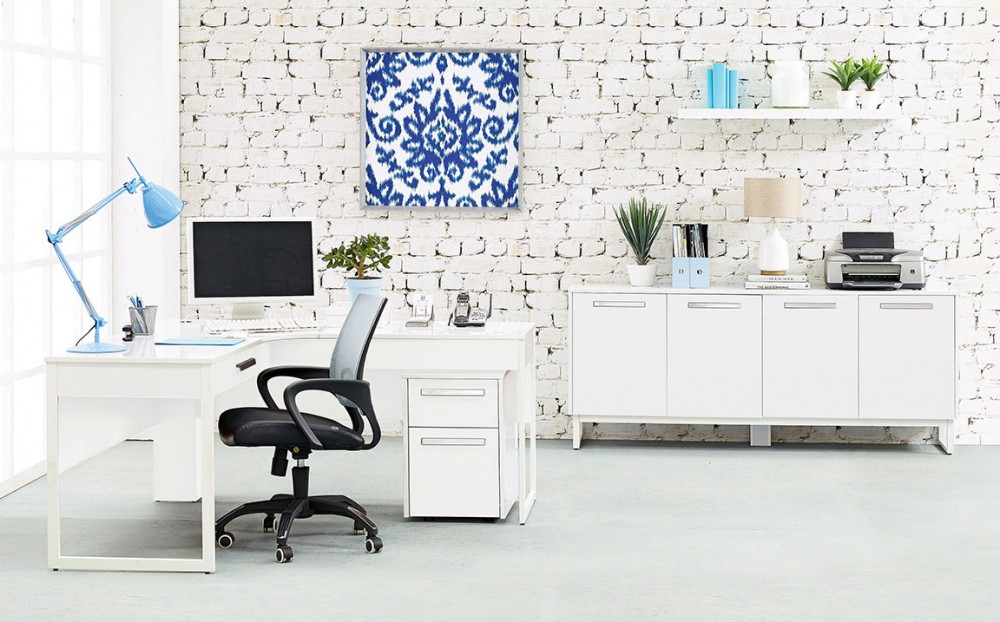 Decorating your own workstation is a fun and rewarding project. Your home office becomes a hub of individual expression and creativity, and when you're working in a space you love, work no longer feels like work. The 'Epica' Desk Set begs to be the centrepiece of your project, offering a large and versatile work surface with plenty of room to personalise your space, and a L-shaped design that is sure to spruce up any home office and give it a contemporary feel. The 'Epica' also offers plenty of office storage including a 2-drawer mobile pedestal to file away your clutter, and a convenient pixel USB unit. With everything in one place, you'll never want to leave!
Take a Seat…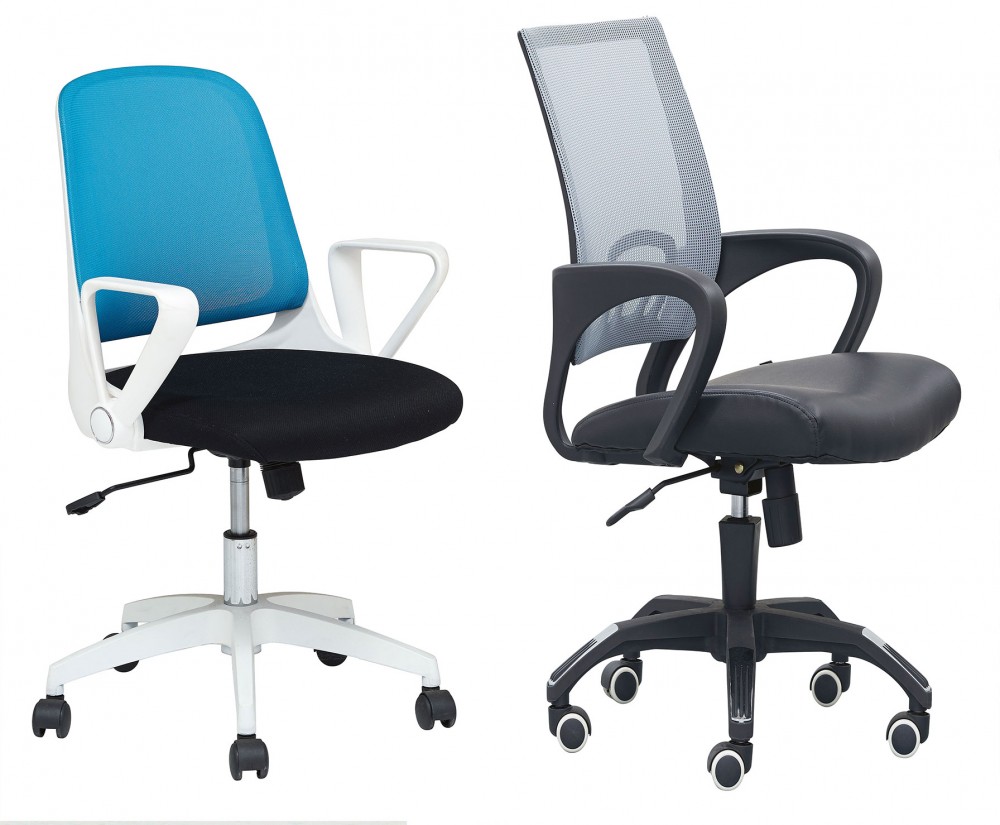 Now that we've sorted storage space, lighting and desks, let's move on to the next essential part of your home office furniture – the chair! Choosing the right chair for your home office can be a difficult decision, so here are two options. The 'Evo' Office Chair is comfy and cool, with a gas-lift function, armrests, modern white frame and vibrant colours. Or, if you're looking for a home office and computer chair, consider the 'Webster' Office Chair. Available in six fashionable colours and featuring spacious seating and a curved back for extra comfort, the 'Webster' is sturdy and reliable so you can get your work done comfortably.
Feeling inspired? Head down to your local Harvey Norman store or jump online to view our extensive range of home office furniture and storage solutions that will transform your home office today so you can do better tomorrow!