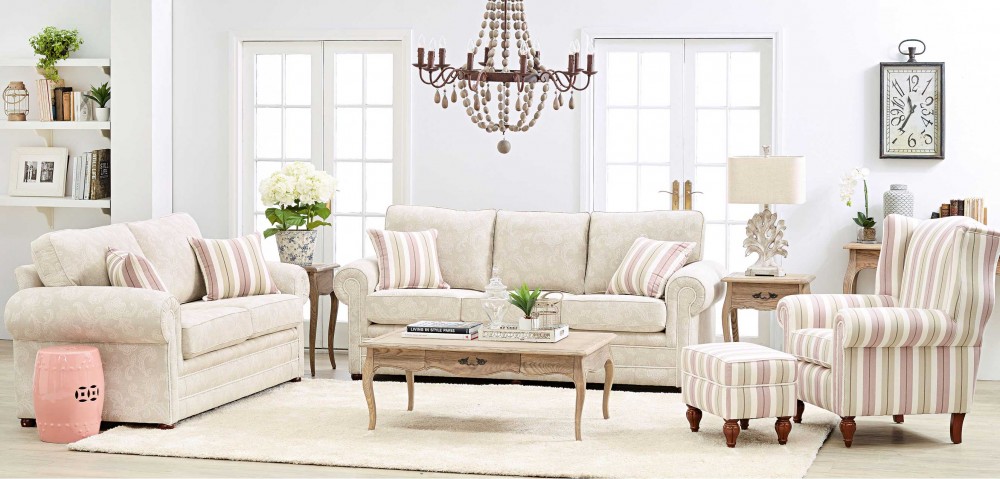 The French Provincial Trend
France has long been considered one of the style capitals of the world, but for a change of pace from Parisian chic, you can't go past the captivating allure of Harvey Norman's French provincial look. It's an interior decorating style that evokes the spirit of a country chateau, with light-filled spaces, refined interior surfaces and sumptuous fabric sofas. Think of the colour palette of a Monet painting, where soft pastels mingle with aged stone and antique timber. It's warm and welcoming, with a gentle timeless elegance and sense of history. It's highly accessible, and yet there's an undeniably magical quality about it – a certain 'Je ne sais quoi' that makes the whole more than the sum of its parts.
Recreating the Look At Home
Like any classic style, French provincial has certain hallmarks that define it. Basically, it's about finding the balance between comfort and elegance, using ornate furniture with a European flavour and statement pieces that add character and embrace a feminine touch. So, how do we achieve this balance and have a French provincial-inspired look at home?
• Start with your colour palette. As you can see in our lounge room scene above, classic neutrals and pastels are going to be your foundations. Using subtle hues of chalky white, cream, pink, pale blue and sage will create a sense of time-worn warmth in your space.
• Next, think about fabric for your furniture. If you have a number of furniture pieces, consider a mixing of patterns. We've gone for a statement wing chair and ottoman in classic striped upholstery to provide a contrast to the floral print on the sofas, and we've tied the theme together with coordinated scatter cushions.
• Embrace natural unvarnished wooden surfaces that have a vintage feel. Think of curved edges with a nice patina and elegant formwork – just like the tables seen in the above image.
• Finally, complete the look with a selection of homewares and accessories. We've added a whimsical element with a distressed vintage clock, added some floral freshness near the couch with a touch of topiary, and topped it off with an antique-style chandelier. Some strategically-placed vintage books and framed photos provide the icing on the cake.
Harvey Norman has a wide range of new-season furniture pieces and homewares that make a French provincial-inspired look accessible to everyone.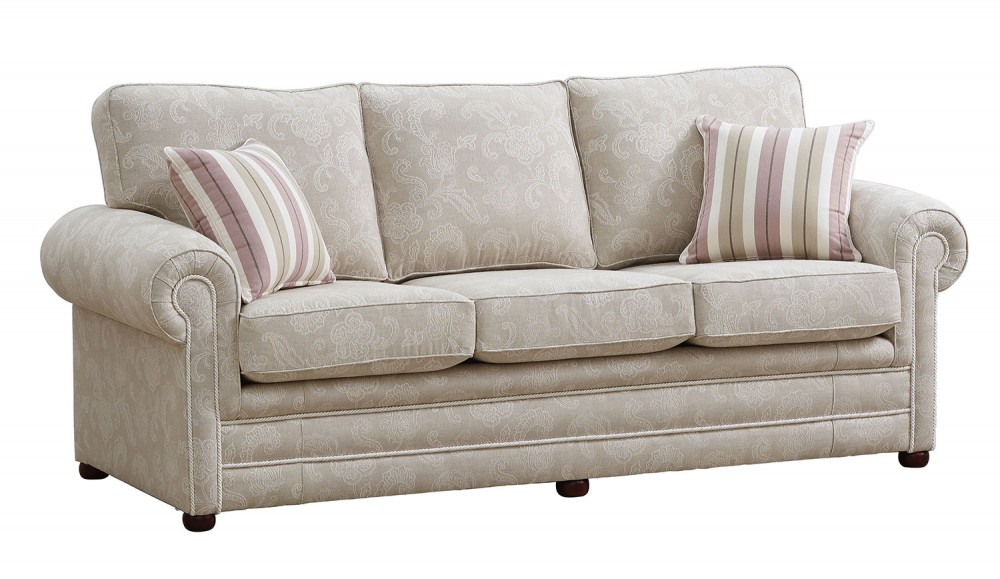 The 'Alma' Lounge Suite, superbly crafted here in Australia, features a 3-seater sofa (pictured above) and a 2-seater sofa with traditional rolled arms that are quintessentially French provincial. Available in an extensive range of fabric options, we've chosen a beautiful paisley motif in a cream palette that perfectly fits the theme.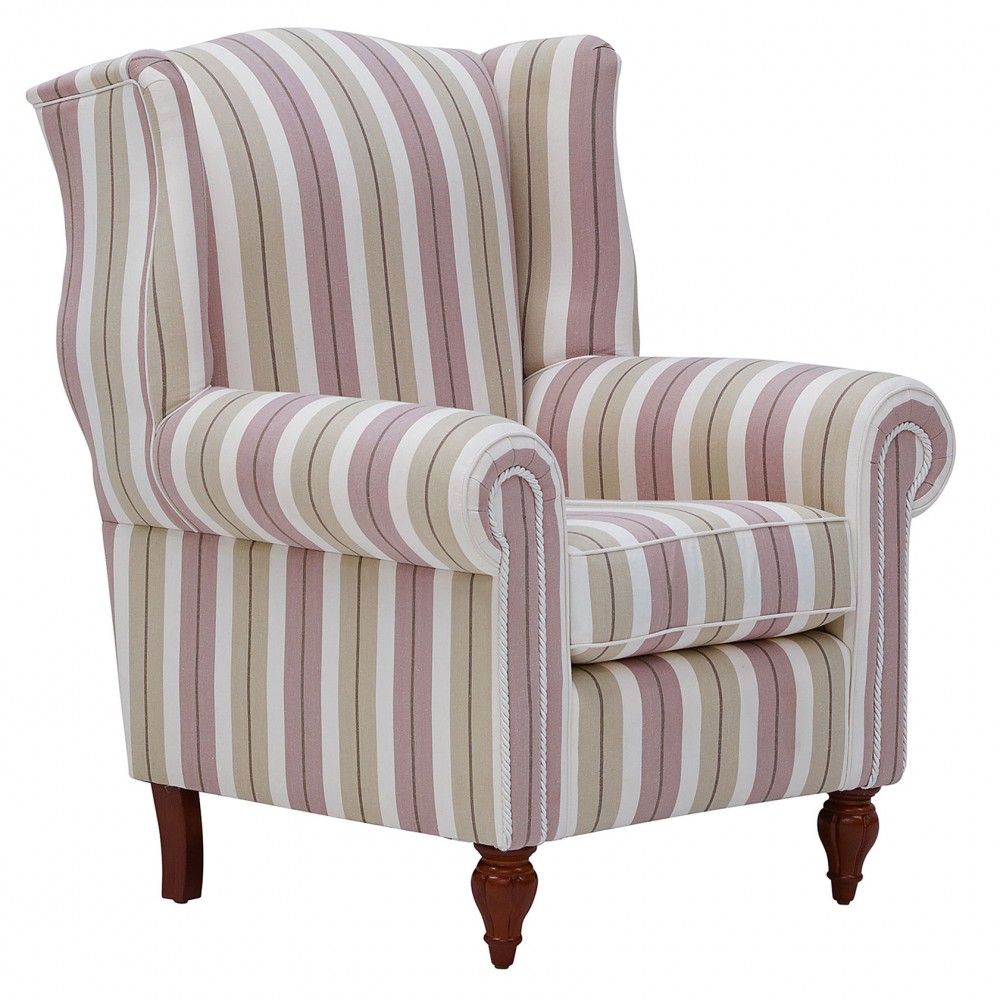 Try adding this 'Alma' wing chair in a superb, striped fabric upholstery that both contrasts and compliments the sofas. Coordinate with cushions to tie the pieces together perfectly.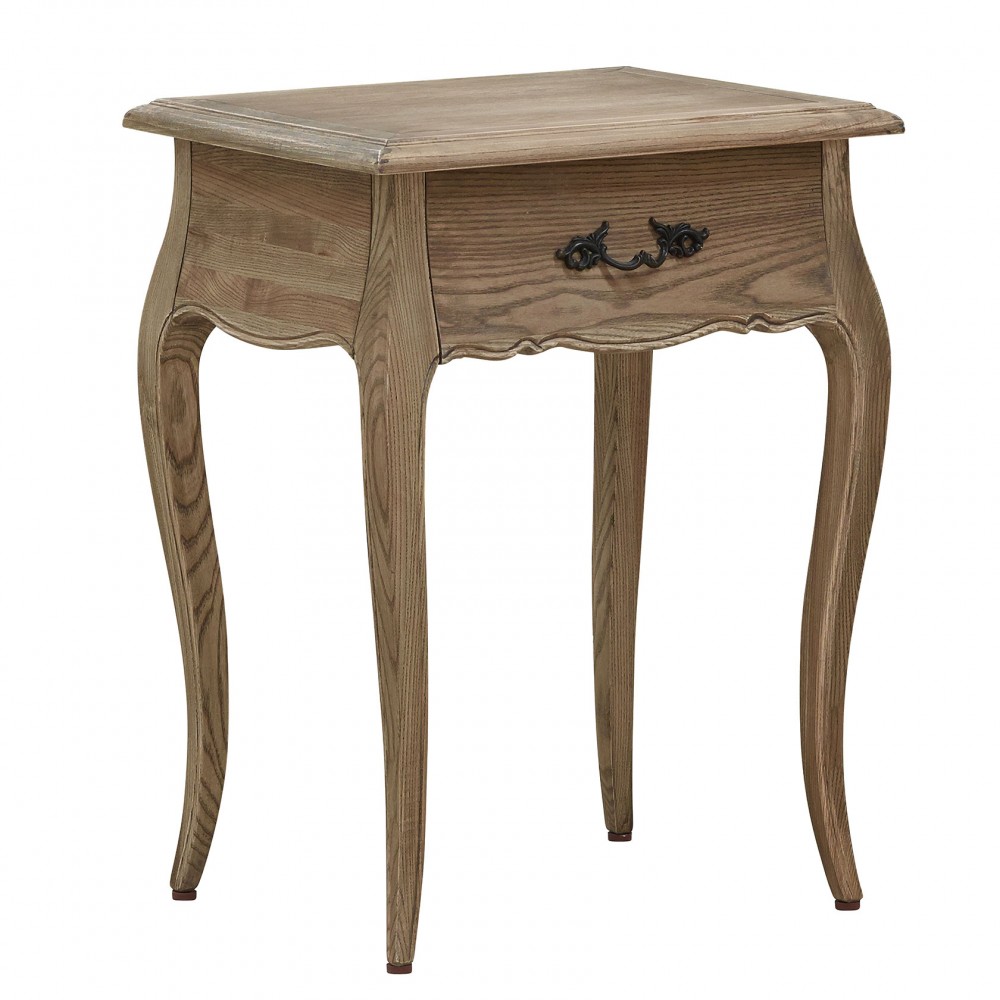 The 'Monte Carlo' coffee table and lamp table (shown above) add that vintage look, with elegantly curved form work and exquisite craftsmanship. The timber has a texture and patina that you'll adore.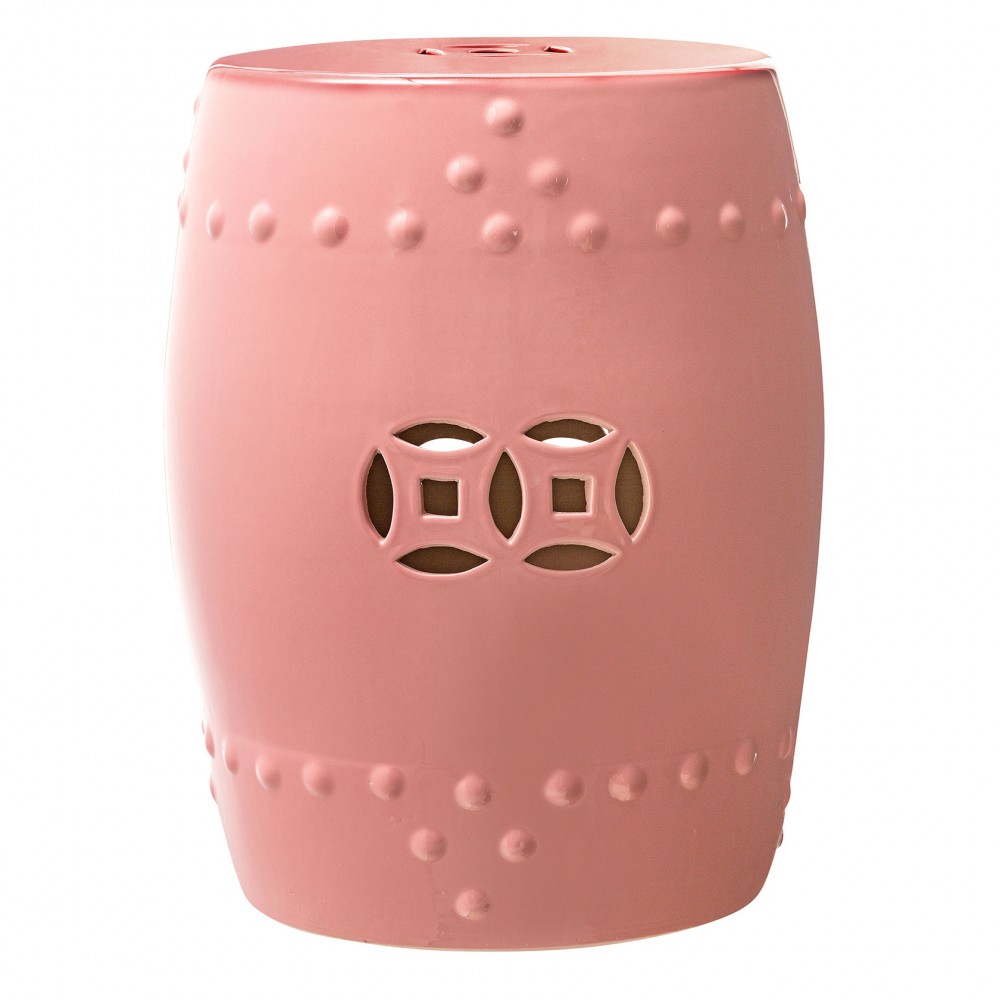 The 'Dylan' ceramic footstool, seen here in a classic pale pink, has a detailed design with interlocking patterns that really embraces the French provincial aesthetic.
Love our French provincial-inspired look? Head down to your local Harvey Norman store or browse our extensive furniture collection online to find the pieces that will bring your space to life in glorious style.