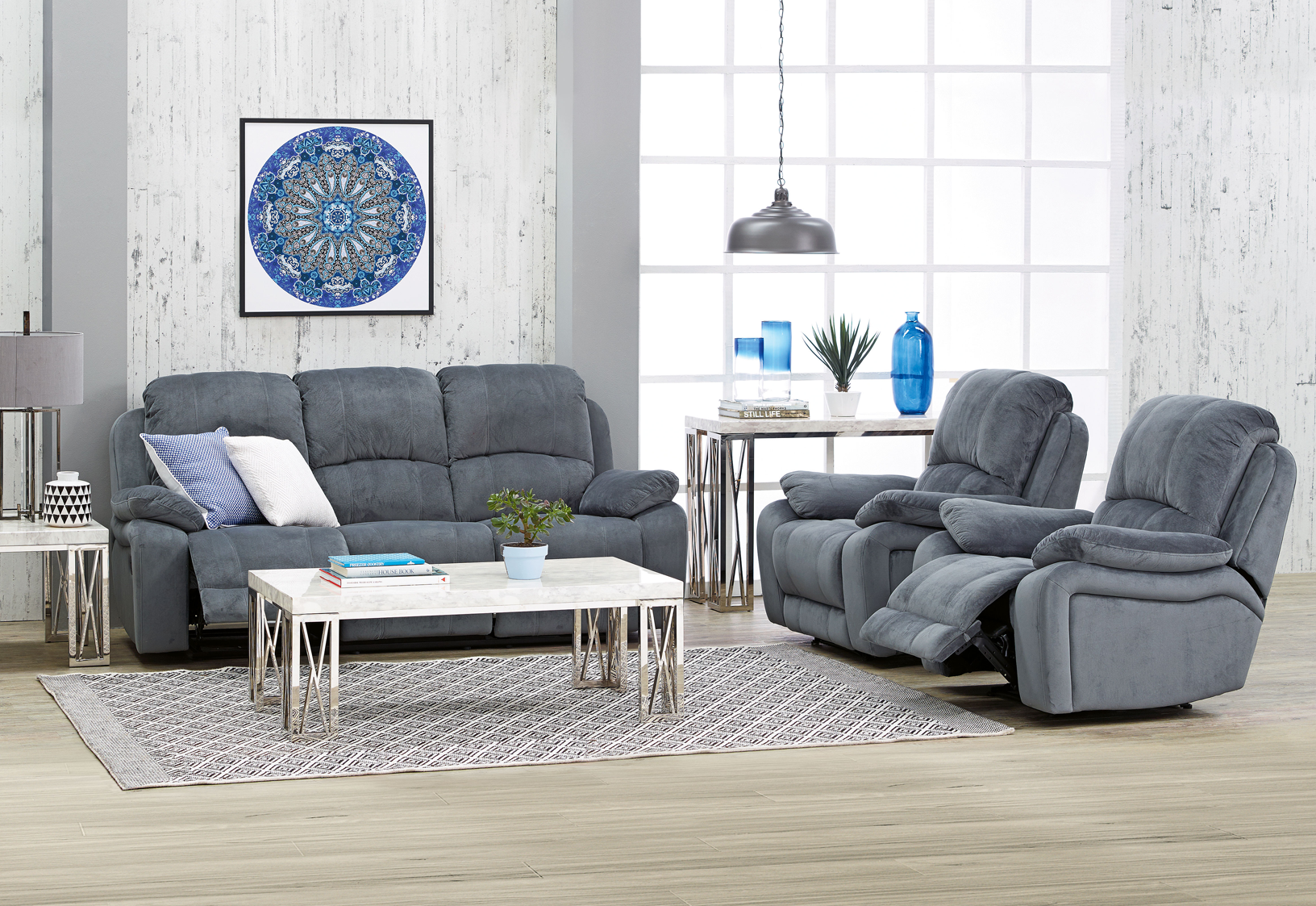 The Modern Comfort Trend
The lounge room is the modern oasis – that retreat away from the hustle and bustle of the world where you can unwind and completely relax. This distinguishes the modern lounge room from the stuffy sitting rooms and parlours of previous epochs. Formality and fuss have been removed in favour of contemporary style and deep-seated comfort. Guests can be entertained in a dedicated comfort zone with luxuriously plush surfaces on which you can curl up for hours.
Styling Tips
Modern comfort is all about providing an experience that's incredibly relaxing and supportive while adding in the hallmarks of a modern sensibility. Here's a few things to think about when looking to achieve this look at home:
• In terms of both your comfort level and your colour palette, think of your larger furniture items as your 'base layer'. Consider investing in a lounge suite that combines contemporary design and plush, deep-seating. Opt for a neutral colour on which you can layer your accent colours and decorator pieces.
• Introduce a range of occasional furniture which will complement your colour scheme.
• Add a pop of colour with a selection of stylish homewares. Get creative with your throw cushions, rugs, photo frames, wall art and vases.
• Add a touch of personality with a few carefully selected pieces that hold special meaning for you. Think family photos, framed postcards, heirlooms, hand-crafted items and treasured gifts.
Recreate the Look
Harvey Norman has a wide range of stunning new-season furniture pieces and homewares to add modern comfort your lounge room.
Feeling inclined to recline? Pictured is the ultra-plush and comfy 'Turin' Fabric Recliner Lounge Suite. Comprised of a 3-seater sofa with twin recliner actions and two recliner armchairs, the 'Turin' boasts luxurious and durable fabric that provides supremely comfortable seating and reclining, providing a perfect combination of form and function.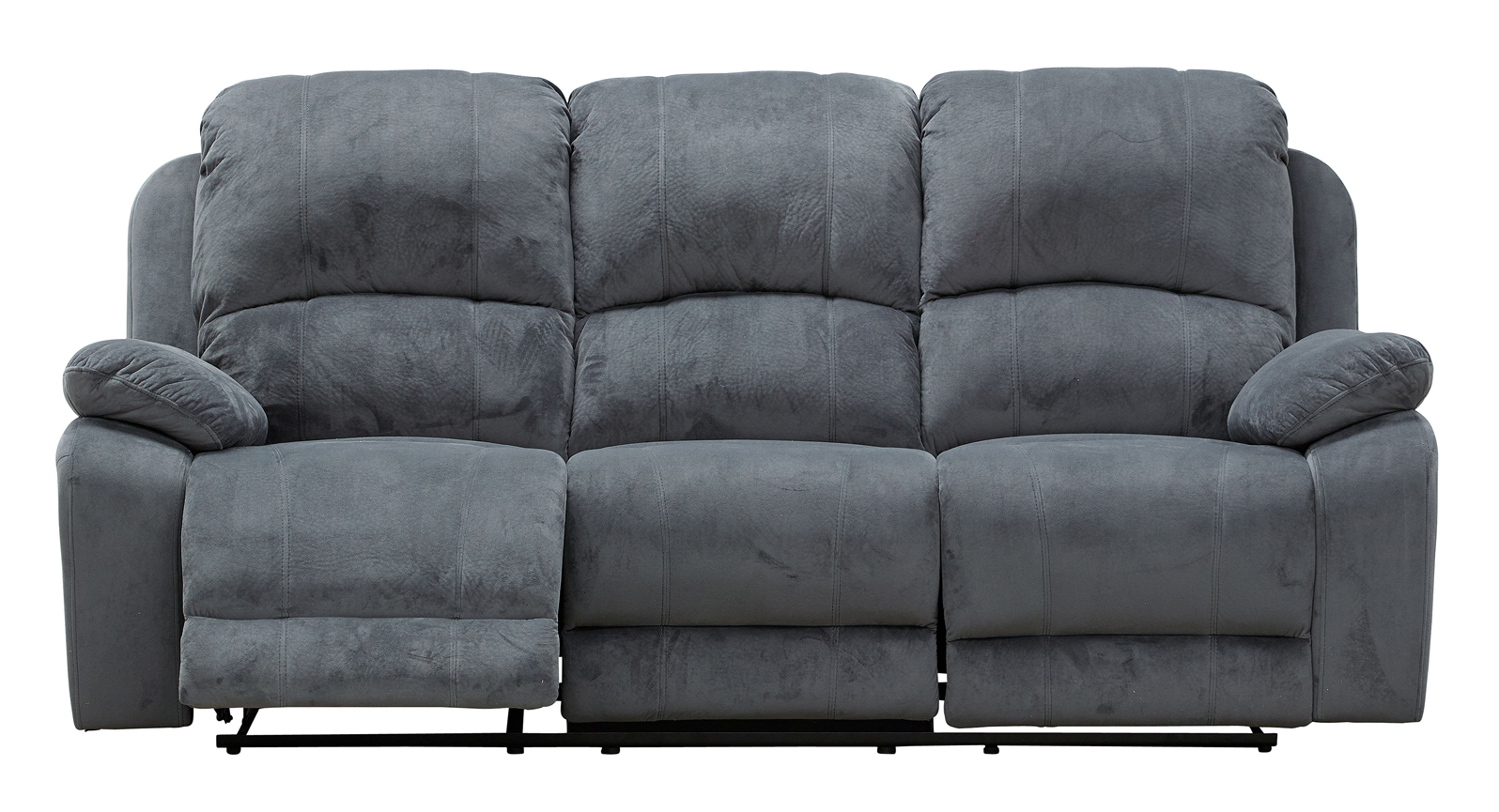 Indulging in unsurpassable comfort is at the heart of all recliner lounge suites, and when creating your cosy space you'll want to add in a recliner chair. Rest, relax and recline, enjoying daily comfort in your home as you indulge in everyday living with a good book and a fresh cuppa.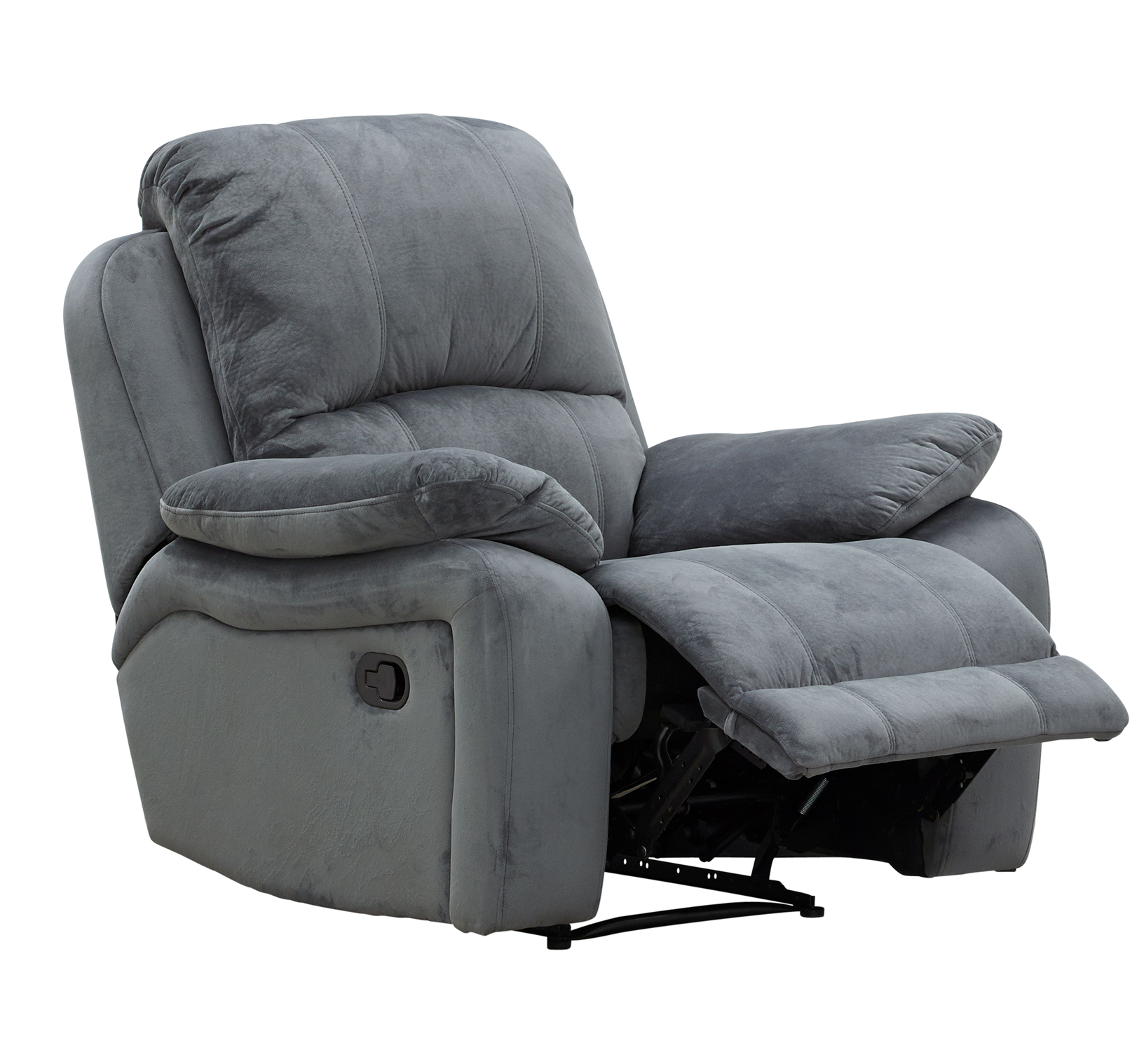 With arms wide open, recliner armchairs are the friendly aunts of the furniture family – always providing a warm welcome.
As you can see in our main image above, to complement the darker and neutral tones of the 'Turin' we've added a beautiful touch in our occasionals. The 'Eiffel' Coffee Table's marble-look top and chrome legs add a contrasting elegance.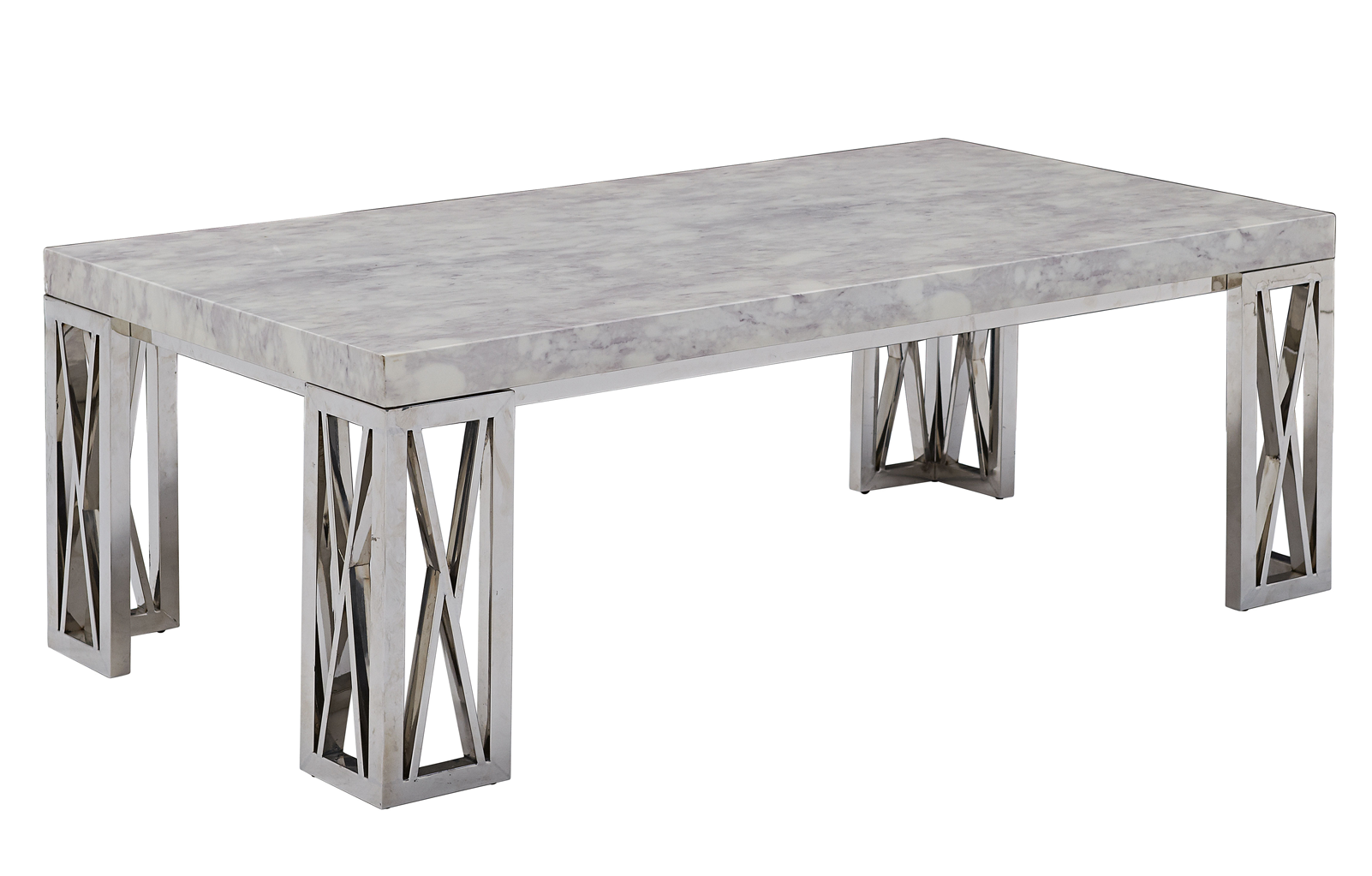 Maintain the luxurious feel with the 'Eiffel' Lamp Table, which is great for housing additional items such as table lamps, vases and photo frames to personalise your living space.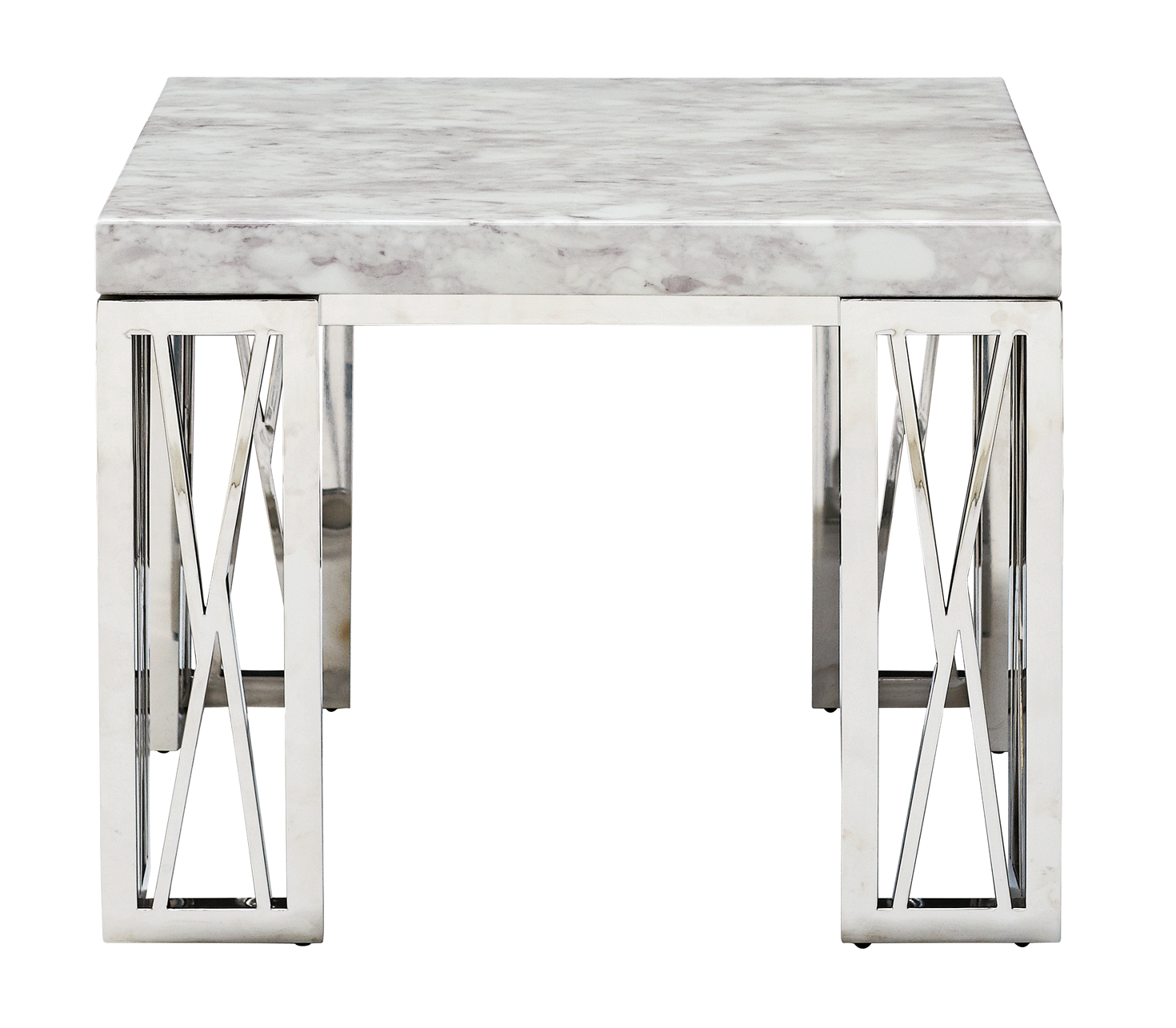 Complete your comfortable and modern living space look with the 'Eiffel' Entertainment Unit. It's great for all your home entertainment needs.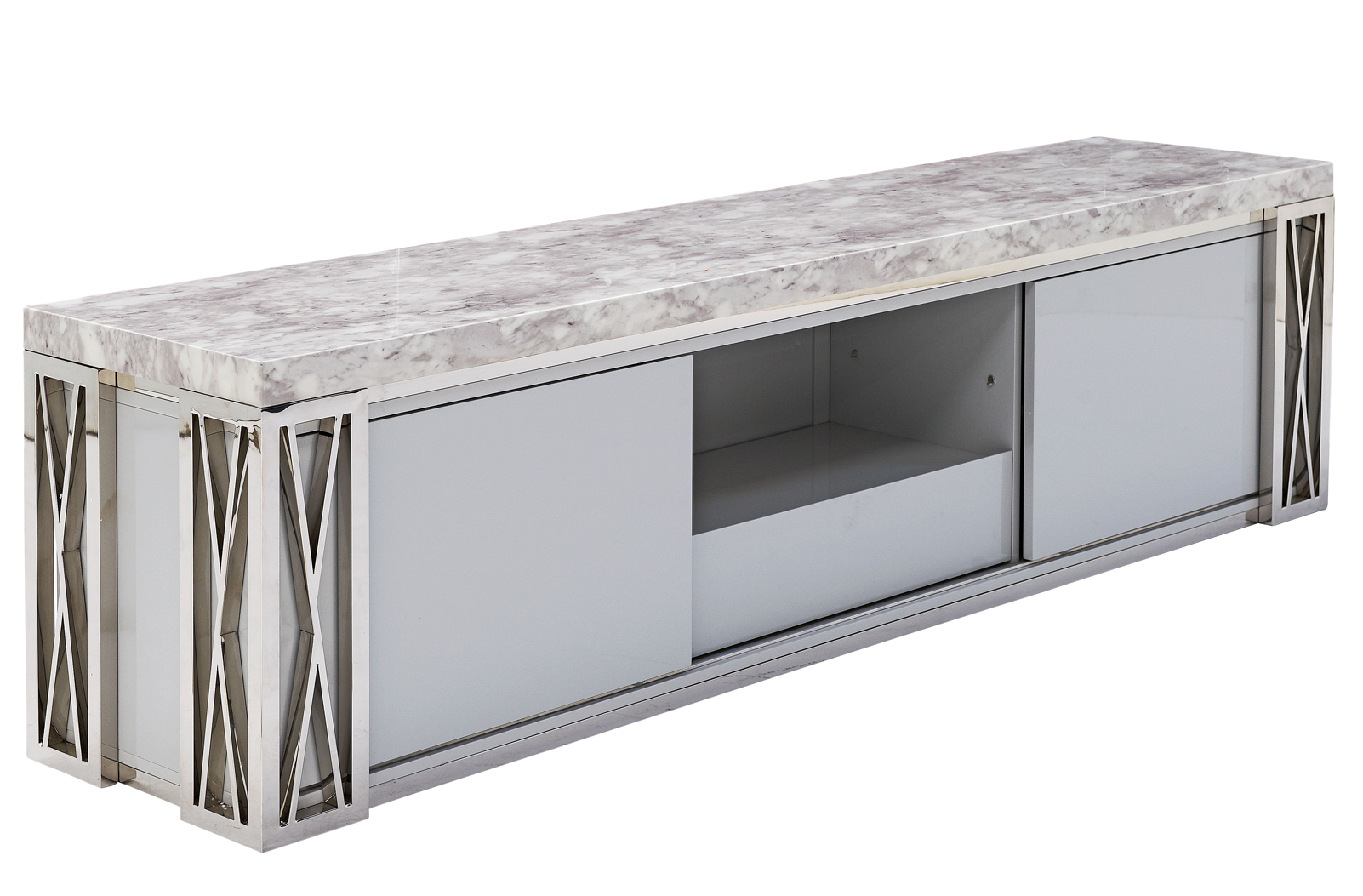 Your comfortably modern look doesn't have to stop at your living room. Extend the theme to your dining area with the 'Eiffel' 9-Piece Dining Suite and Buffet.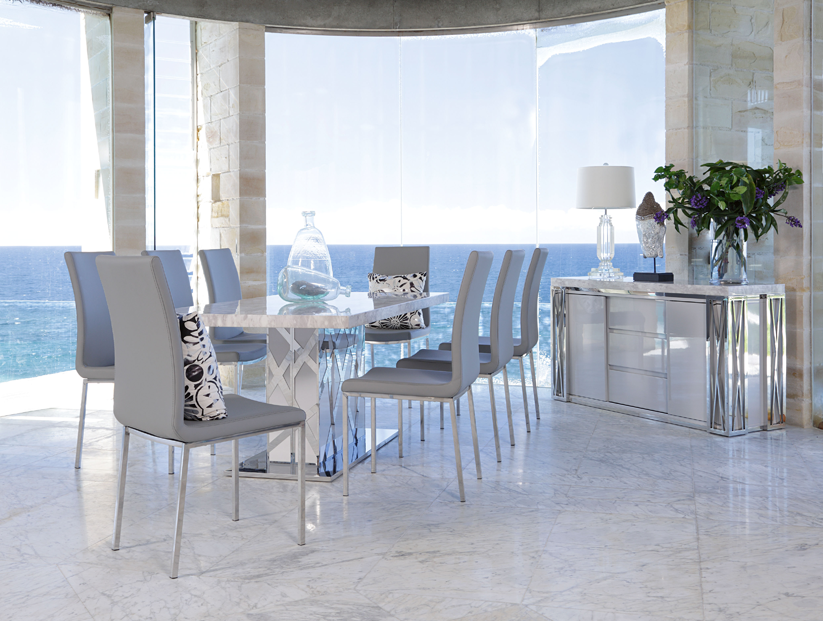 Want to bring modern comfort to your home? Visit your local Harvey Norman store or browse our huge range of quality recliner chairs online. Experiment with styles and colours and see what works for you.