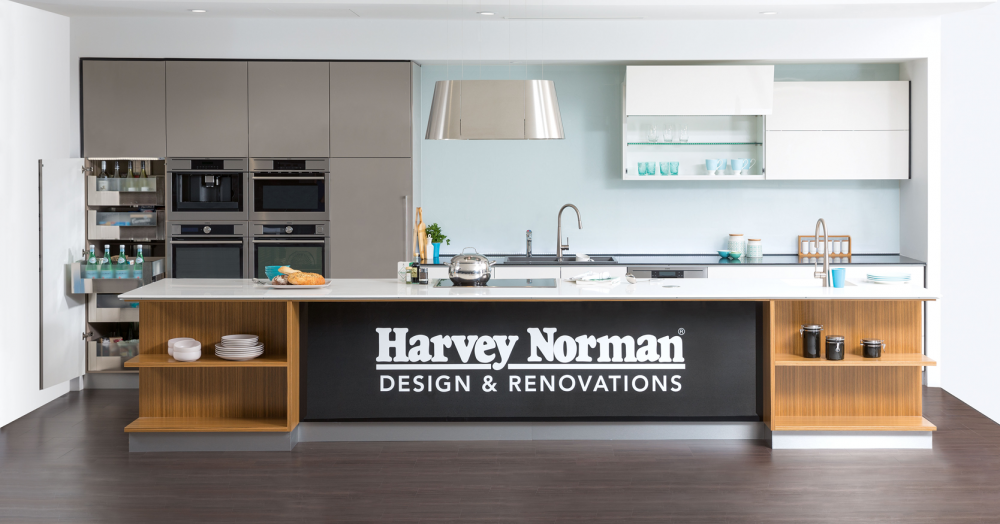 Have you ever said "I'll know it when I see it" in response to somebody asking you about an elusive style you're trying to pin down? Well, chances are that you'll find many "certain somethings" ideal for your home's makeover at the Harvey Norman Design & Renovations re-vamped Auburn showroom, located on Parramatta Road. You'll be saving yourself a lot of time and hassles down the track, so why not stop by and have a look? You'll be sure to pick up some great renovation ideas.
Featuring 10 kitchens and six bathrooms, plus Sydney's only two-bedroom apartment in a showroom, the vast array of offerings at the Auburn complex is unlike any other in Sydney. Jam-packed with interesting design ideas for not only kitchens and bathrooms, but also for the laundry, home office, library, scullery and wine cellar, the Auburn showroom will allow you to familiarise yourself with the latest trends and innovations and gain valuable information from expert staff.
For the browsers among us, the best way to experience this renovations hub is to let your senses guide you. See and touch the amazing printed-glass feature walls and splashbacks, run your fingers across the realistic timber-look Plank tiles, feel the quality of the Dekton stone benchtops, pamper your feet with underfloor heating and experience the many other innovations and materials that can only be fully appreciated in person. Try out the Blum electronic Servodrive drawers and marvel at cabinets that raise and lower at the touch of a button. You can even engage with a fully-functioning state-of-the-art kitchen equipped with Smeg appliances.
For those who have searched elsewhere but haven't been able to find what they want, a visit to Harvey Norman Design & Renovations will also prove rewarding. The Auburn showroom offers customised home improvement solutions, allowing clients to select their own sizes, materials and even shapes – which means there is something for literally any home.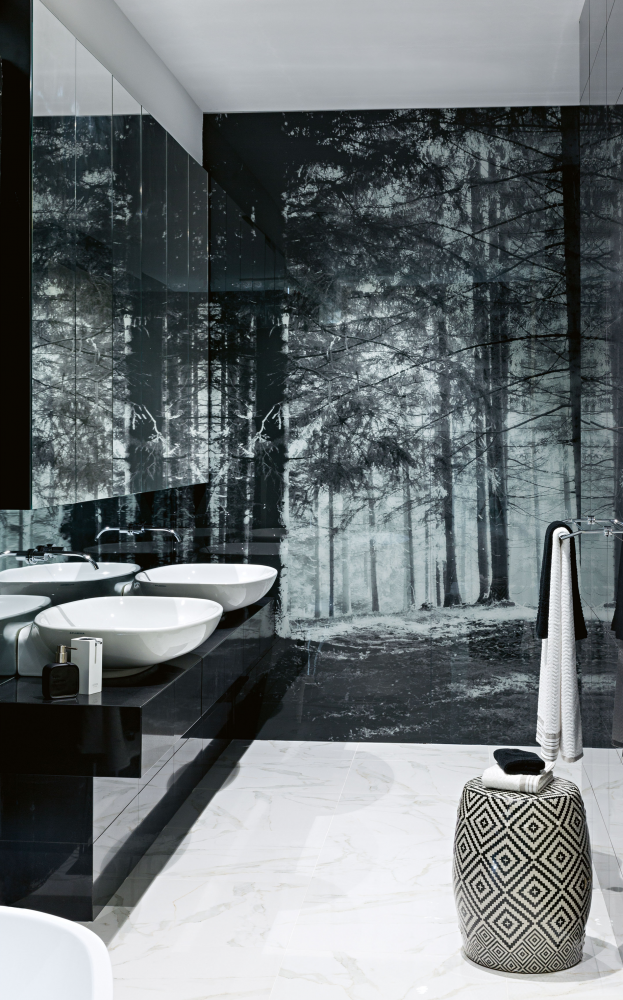 Everybody – from those just toying with the idea of a renovation to those who have already finished the planning phase – will be sure to agree on one thing; Harvey Norman Design & Renovations is the place to start any successful reno.
Amazing Bathroom Design Ideas
If a picture is worth a thousand words, then a real-life encounter is worth a thousand pictures. Every now and then, designers hit upon elegance that photographs are inadequate to convey in full. The Harvey Norman Design & Renovations Auburn showroom has a host of such beautiful objects and technologies that need to be experienced in person.
There is, for example, the LED-lit mirror, which impresses with its sleek design reminiscent of a top-of-the-line flatscreen television. It contains a number of cutting-edge features, including a dedicated beauty mirror section, a clock displayed on the "screen" to help with time-management during busy weekday mornings and a sensor on/off switch for the lighting. It's twenty-first century design at its finest.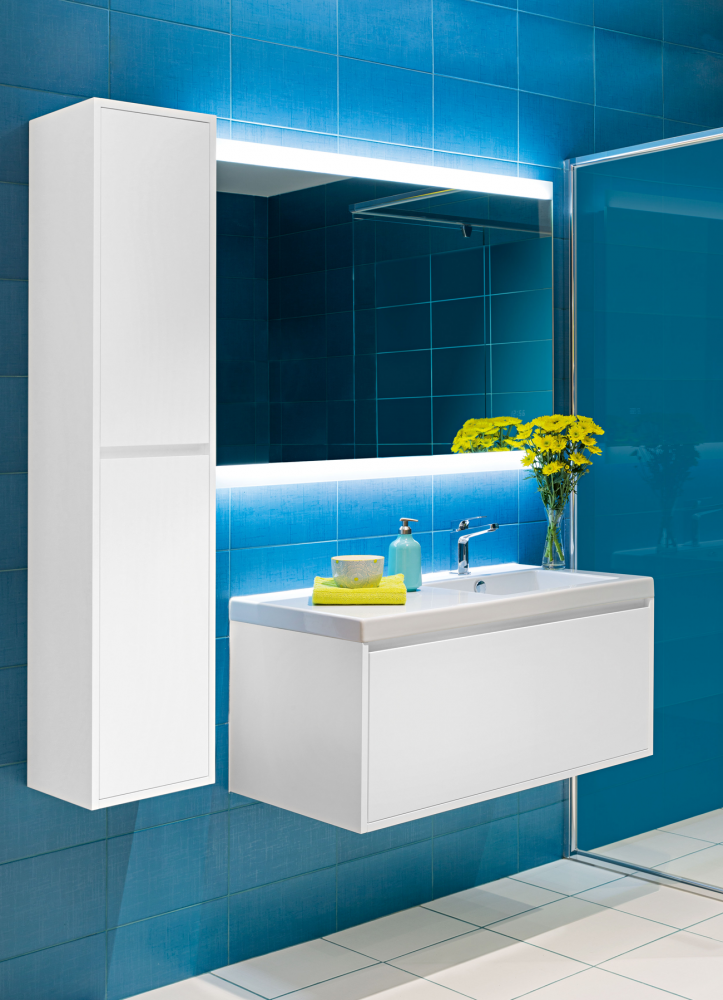 Or how about a product of tomorrow with more than a hint of yesterday? Timber embodies old-world charm and refinement, but it is not a practical material in the bathroom due to its susceptibility to water damage. The solution? Plank ceramic tiles. These innovative bathroom tiles combine the durability of tiles with the warmth, texture and rustic beauty of wood. As a bonus, their textured finish makes them far less slippery than conventional tiles, which is a great safety advantage.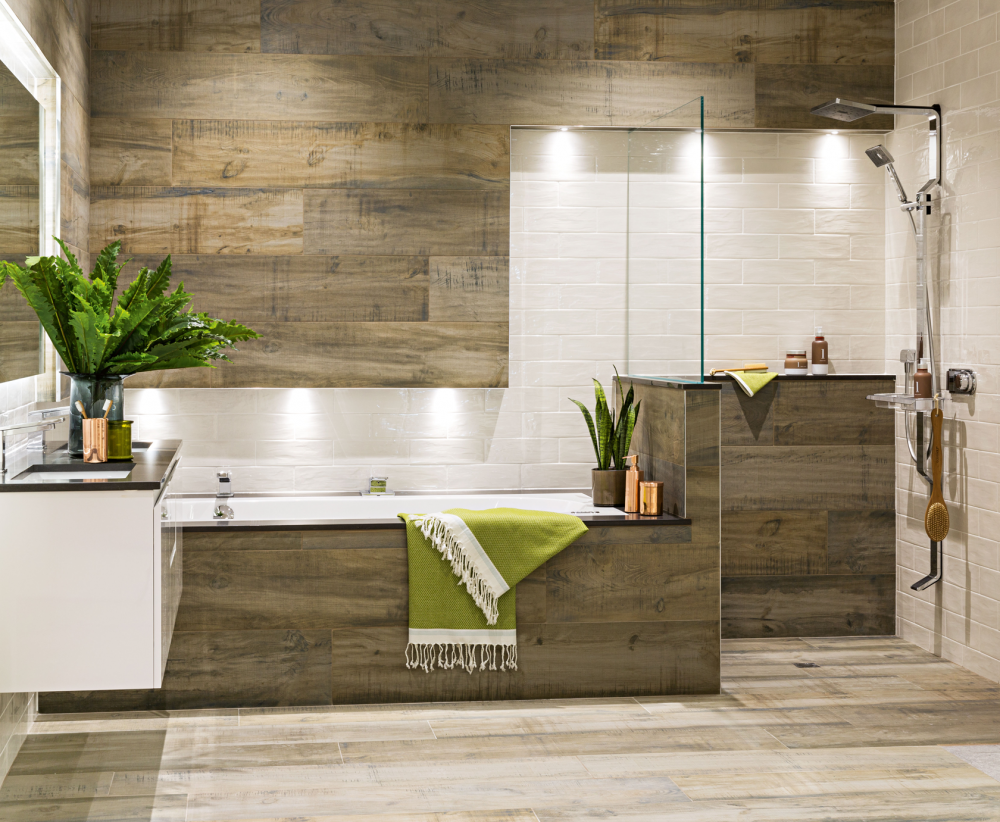 Make the Most of Your Kitchen Makeover
Great materials, quality fittings and ample storage are the foundations of a good renovation. But to really give your home's makeover that extra wow-factor and set it apart from the merely "good", you need to be clever about how you place and use the new fixtures.
Many of the renovations carried out by Harvey Norman Design & Renovations Auburn involve knocking down the wall between the laundry and the kitchen, combining them into a more spacious area. The laundry appliances and sink are then cleverly hidden behind kitchen cabinetry. This enables customers to enlarge their kitchen without stepping outside their home's existing footprint while at the same time making the laundry appliances more accessible yet "invisible". Some cabinet doors can even slide into the laundry-nook's walls, so they don't get in your way when the laundry is in use.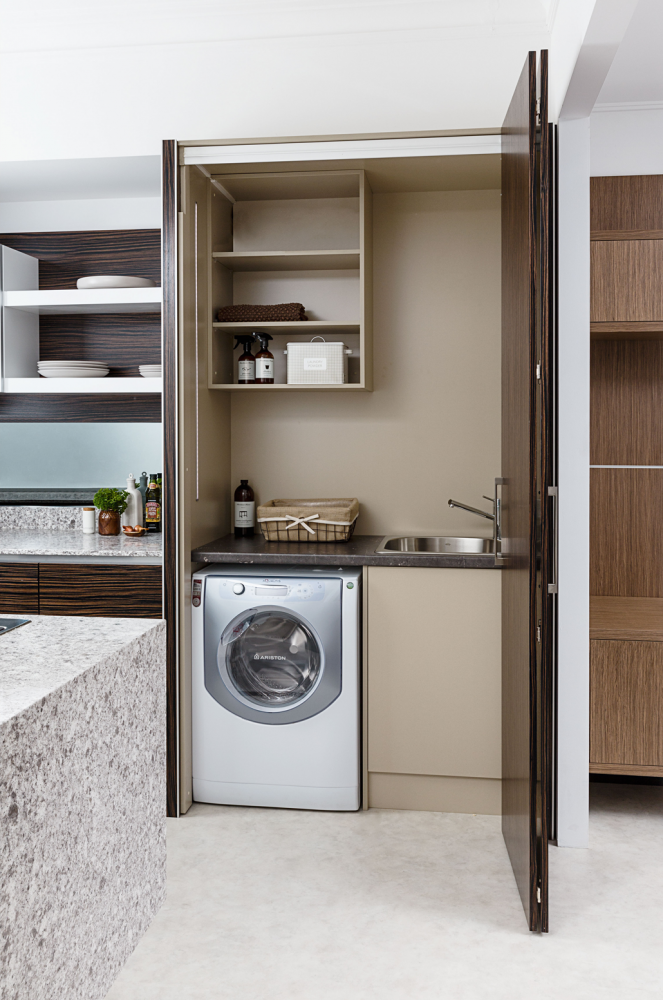 Another highly desirable trend at the moment is integrated refrigerators. These models can be panelled with cabinetry matching the rest of the kitchen, no matter what the style. The greatest reason for choosing a concealed refrigerator is the air of refinement it adds to a home. It's subtle yet, paradoxically, a real impact piece, and it will be sure to have your guests "ooh"-ing and "wow"-ing.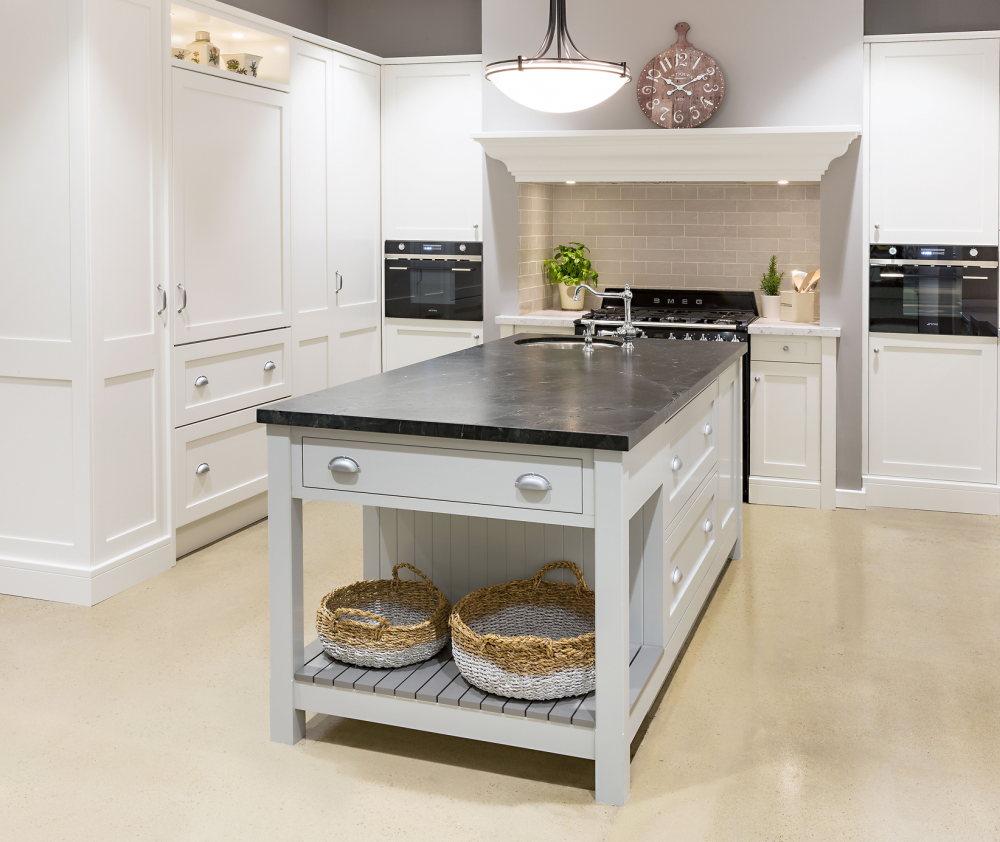 Bathrooms and Kitchens with Form and Function
How many of us have watched a renovation show featuring a beautiful, minimalist bathroom and imagined what it will look like once the myriad accoutrements of hygiene are added to the vanity top? Beauty without practicality won't be beautiful for long, and the trick to successful home design is integrating functionality ideas with the glamour.
Space – there's plenty of it beyond the atmosphere, but there never seems to be quite enough in our homes. But how do we acquire more? Well, if you can't expand outwards, go up. It's hardly a new concept – high-rises have been around for more than a century now – and yet we haven't fully embraced this concept on the inside of our homes. So what is the one virgin surface left in most dwellings? The ceiling, of course. We can now tap into this under-utilised resource thanks to Harvey Norman Design & Renovations. Their range includes discreet, practical cabinets that lower from above at the touch of a button! With this breakthrough, there is no longer any excuse for clutter.
Harvey Norman Design & Renovation include in their renovations a line of products with an added level of ergonomics and functionality for the elderly and those with disabilities. Where Harvey Norman's range sets itself apart, however, is through flexibility. Arm rests/supports for toilets can be flipped back to avoid getting in the way for users who don't need them. Similarly, shower seats can be folded up flat against the wall. The key to the success of this range is the belief that no two people are alike, which in turn gives rise to the philosophy that a first-class product should cater for everyone in the home.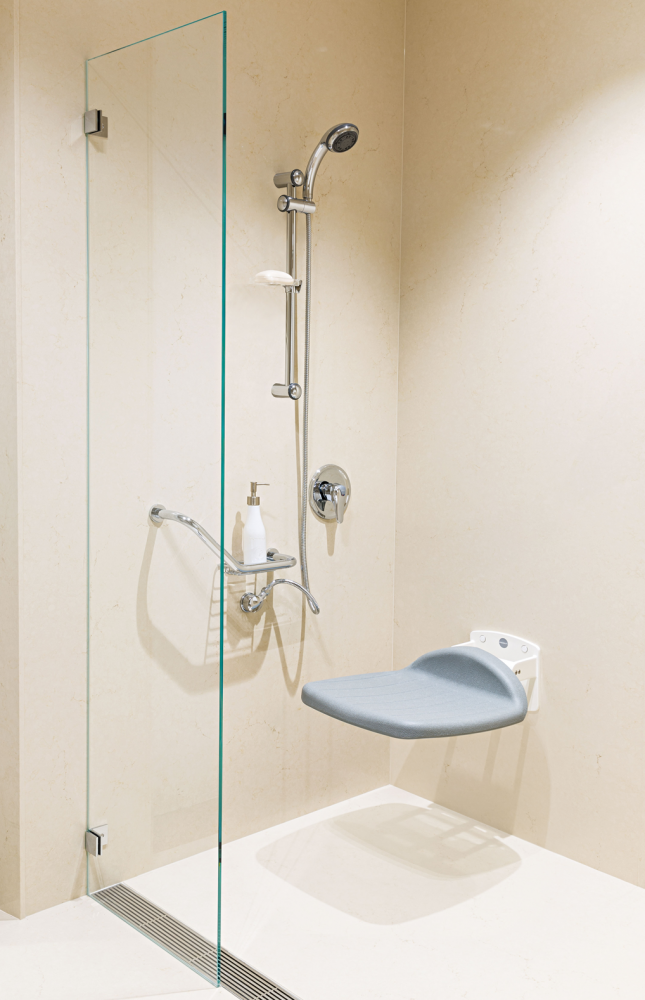 CUSTOM-MADE: YOUR HOME, YOUR WAY
Just like people are unique, so are homes. For this reason, approximately half of the kitchen and bathroom projects carried out by Harvey Norman Design & Renovations involve customised items. No more trying to fit a square peg into a round hole; now, the peg can be made round or the hole square, whichever your prefer.
Printed-glass feature walls for bathrooms and printed-glass splashbacks for kitchens are a new concept and a great design idea that's rapidly becoming en vogue. However, imagine setting your heart on one only to discover that no motif, colour or pattern suitable for your home is available. Luckily, this is a problem you won't have to wrestle with. Harvey Norman Design & Renovations can print an image of your choice on glass. Portraits of loved ones or a moment from a memorable holiday are great for the splashback, while pictures of scenery work well in the bathroom.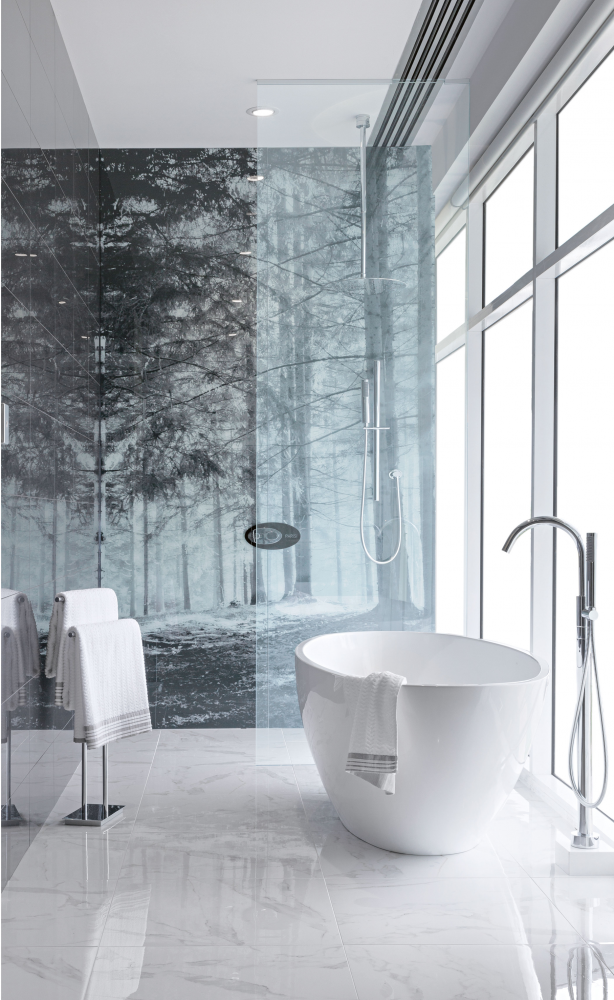 Let your imagination roam. New trends are born of people confident enough to push the envelope and try the untried. The experts at Harvey Norman Design & Renovations have a long and proud history of enabling their customers to venture beyond the constraints of convention.
One tool in the quest for innovative design is Corian by Dupont. Many different shapes and profiles can be crafted from Corian, and it boasts a number of impressive characteristics, including the ability to be re-polished back to new after years of use. It is also stain-resistant and very forgiving of knocks and bumps, meaning that chipping is unlikely. Finally, it is simply beautiful; there are no visible joins regardless of the size of your bench, and it can be had in a variety of colours and designs, including marble finish and a plethora of colours. So now you can have the bathroom vanity of your dreams, even if it doesn't yet exist in reality.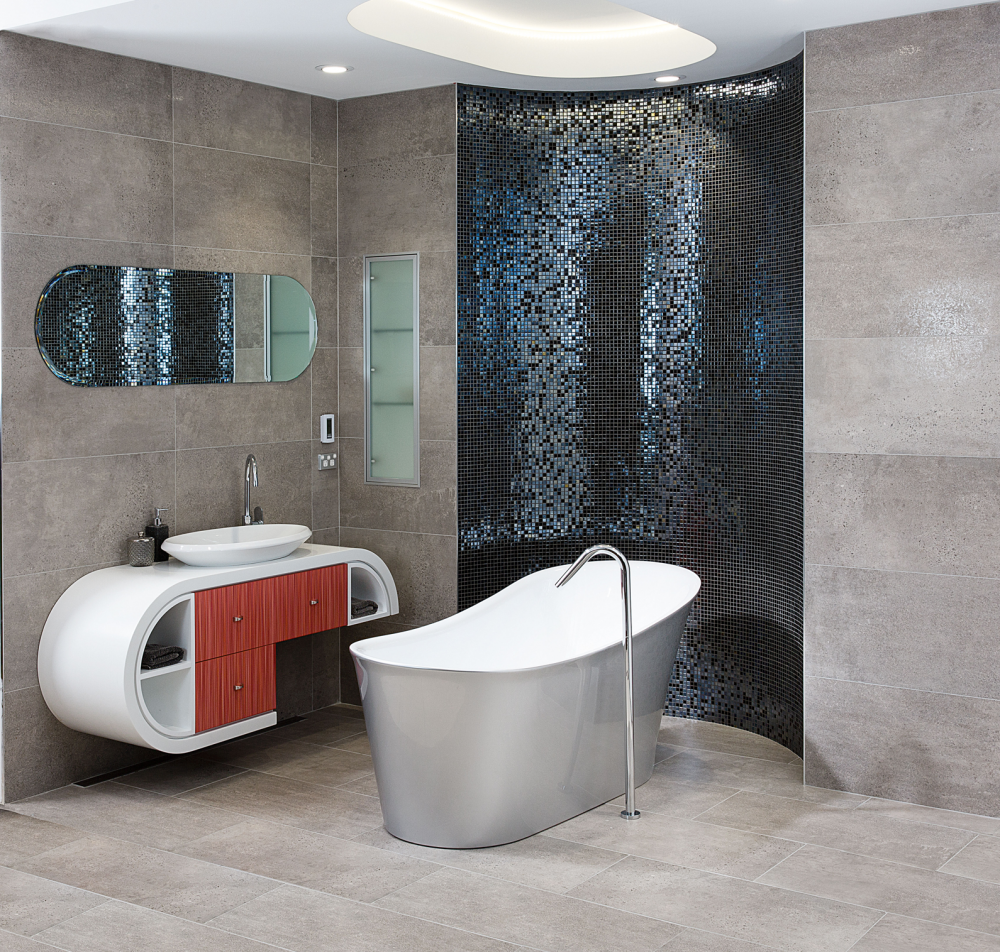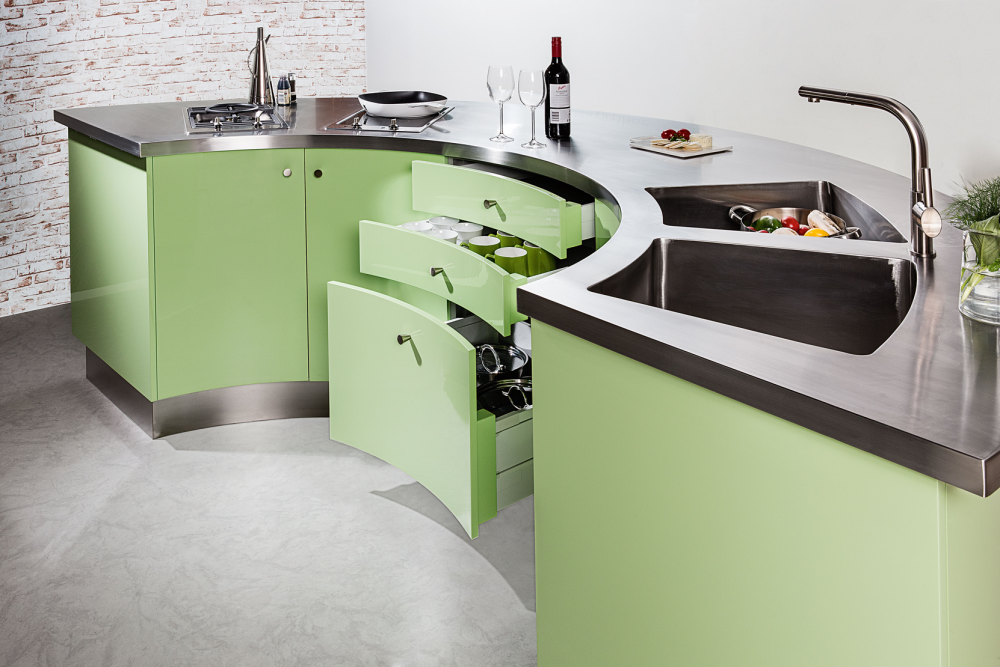 A Centre for Inspiration
As a number of renovation shows have illustrated, often it is nothing more than a lack of inspiration that lets down a room. People seek beauty but simply don't have a clear vision for it in their minds. Not knowing what to create, they create something ordinary.
Luckily, Harvey Norman Design & Renovations can help you avoid that pitfall. The large showroom includes gorgeous, state-of-the art fixtures and technology you will surely not have seen anywhere else, and thanks to their ability to customise kitchens and bathrooms to your specifications, the options are virtually limitless.
So visit the Auburn showroom and let you imagination soar.