The season of giving is right around the corner, so this Christmas, give your home something the whole family can enjoy – the gift of new flooring!
Before you dust off the Christmas tree, fill the stockings and bring out the Christmas ham, make sure your home is looking its festive best. Wondering where to start when freshening up your home? The flooring, of course.
At Harvey Norman, you will find a massive range of quality flooring, including carpets, rugs, and timber and laminate options to suit every room and every home décor – from neutral tones to vibrant colours, short and high pile carpets, waterproof or timber-look floorboards.
Harvey Norman understands the importance of getting the foundation right – check out our top nine flooring picks of the season and be inspired to start your home transformation today!
1. Luxurious Carpet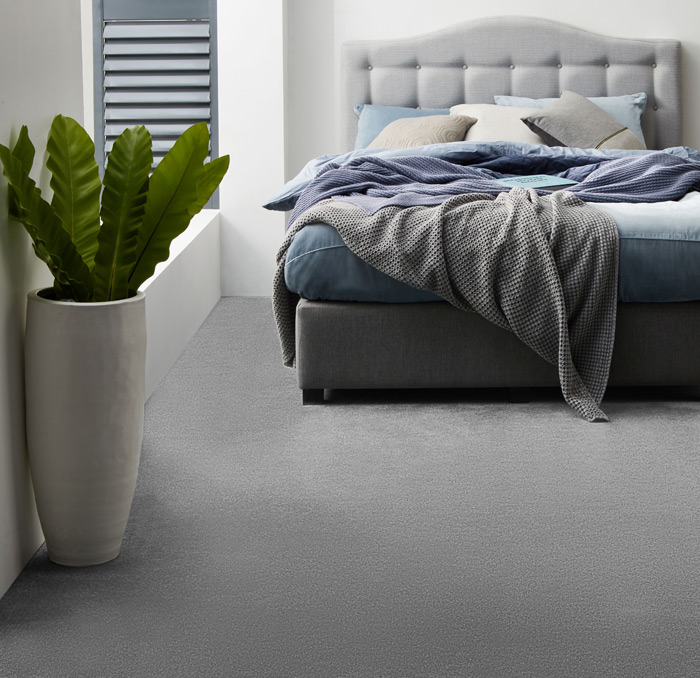 If you're looking for a luxurious carpet with comfort and style that will go the distance, the Dream Weaver 'Colossus' Carpet is your pick. This carpet is 100% Cationic PureColour solution dyed, which means that the carpet fibre is dyed while the ingredients that make the fibre are still a solution. An innovative, supercharged method of solution dying, the Cationic process is achieved using the latest technology. The result? A carpet that is virtually colourfast with enhanced fade and stain resistance, even against the harshest of stains such as red wine and pet urine! And if that's not enough to protect your new home investment, Dreamweaver carpets come with a 25 year wear warranty and a lifetime stain resistance warranty.
2. Durability to the Max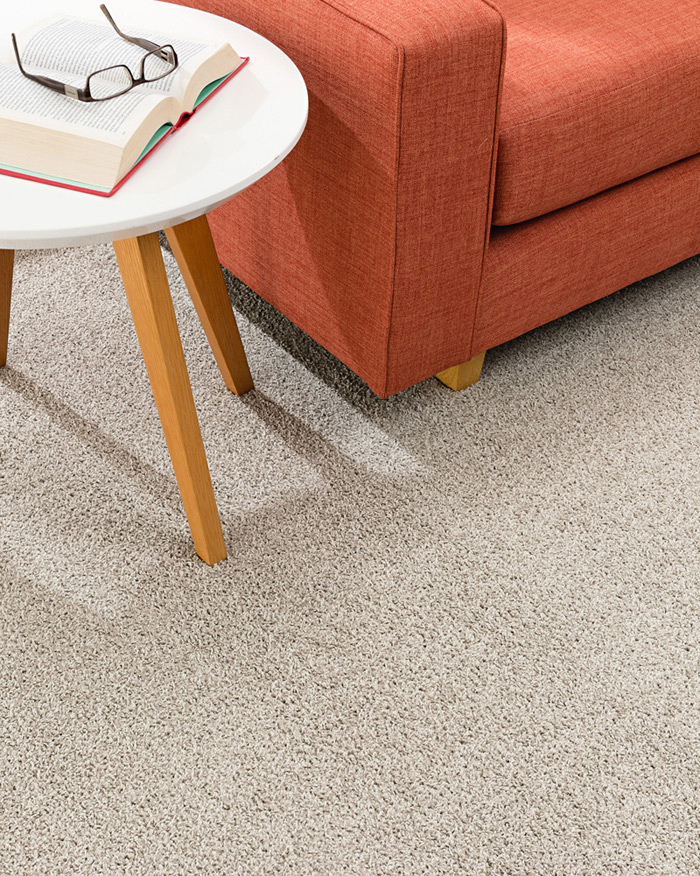 Nothing says home like the feeling of a soft, clean carpet underfoot so treat the whole family to the SmartStrand Forever Clean 'Accent' Carpet this Christmas. Designed with pet owners in mind, SmartStrand Forever Clean carpets feature built-in stain and spill protection, Nanoloc technology and 0% absorption so they're super easy to clean and offer a worry-free solution. The carpet's twisted yarns made from soft yet strong fibres create a textured, casual look that will see your home in style throughout the seasons. With lifetime pet, stain and soil resistance warranties, SmartStrand Forever Clean carpets are tough enough to carpet Max the Rhino's den at Birmingham Zoo – now that is durability to the max.
Watch video here:
Find out more by clicking here.
3. Supreme Comfort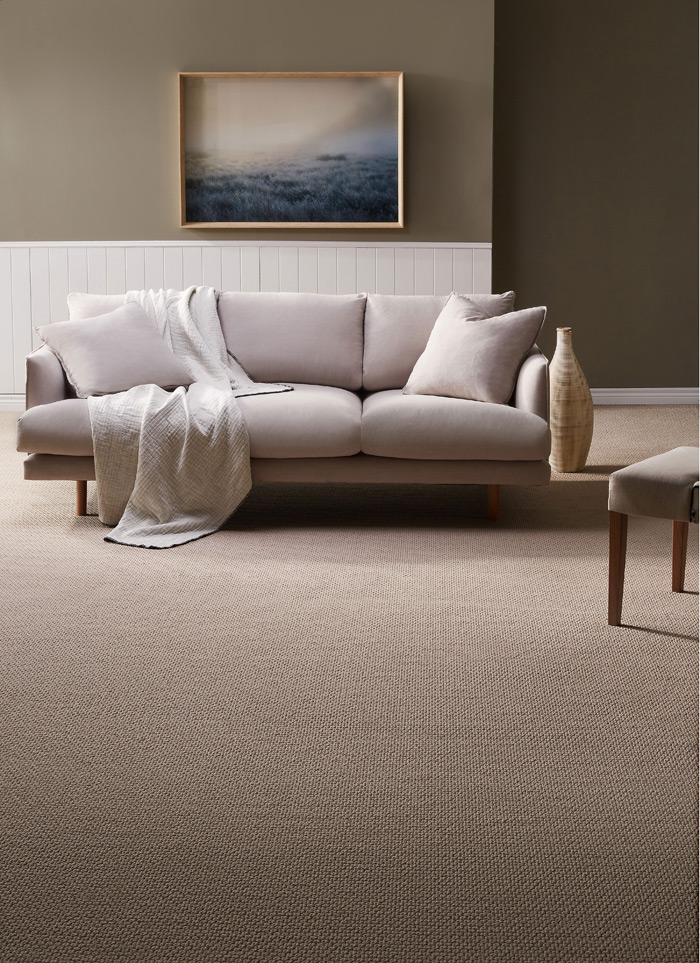 Before you deck the halls with boughs of holly, deck out your floors with the 'Korus' Carpet. This patterned loop carpet is made with solution-dyed nylon, ensuring the colour is built in from the start, giving the carpet superior resistance to fading, as well as stains and odours. Easy to clean, with a soft, comfortable feel underfoot and a range of beautiful colourfast tones to suit every room, the 'Korus' Carpet is a smart home investment to make this holiday season.
4. Artistic Designs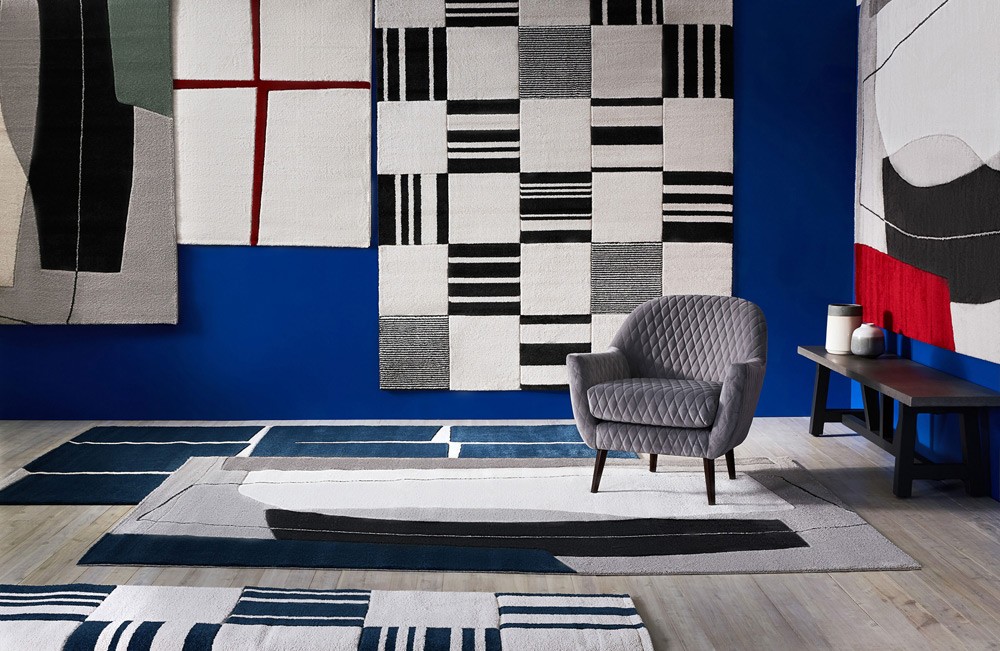 This Christmas, spice things up and take your home décor to the next level with a selection from our 'Shuffle' Rug range. Combining neutral tones with striking accents of blues, reds and greens, and displaying artistic, trendy designs, these carved rugs are set to complement any décor while adding dimension and character to your home. You'll fall in love with the ultra-soft, dense feel of the 'Shuffle' rugs, and they also happen to be non-shedding and stain resistant – perfect for busy households and passionate entertainers.
5. Natural Elements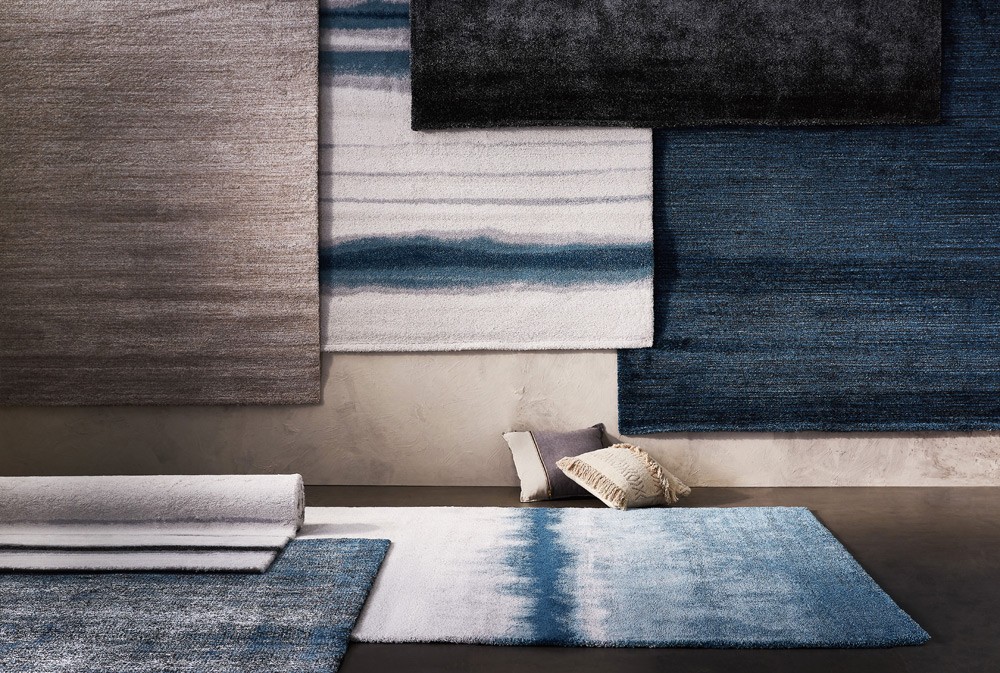 Prepare for the entertaining season and give your home a warm, inviting ambience in time for Christmas with the 'Beau Cosy' Rugs. Modest and understated, these rugs feature balanced designs and soothing gradients in cool tones to enhance any interior décor and add a relaxed vibe to your home. Densely woven fibres give the 'Beau Cosy' Rugs an ultra-soft, sink-in feel underfoot that you simply can't resist. Choose from a range of beautiful colours and designs to suit every room in your home.
6. Earthy Tones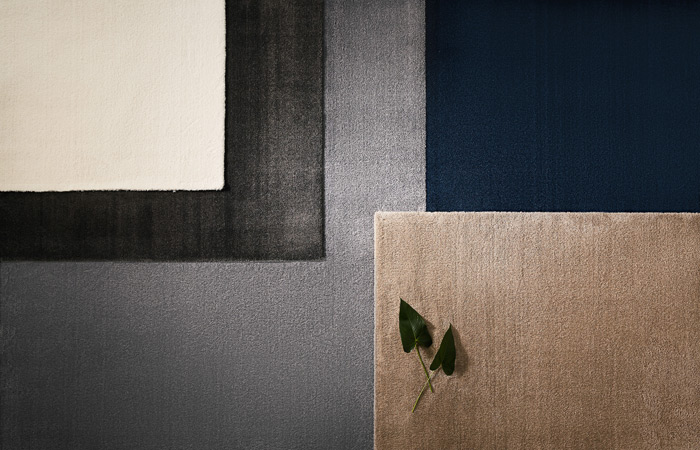 For a super-chic finish, look no further than the 'Touch' Rugs. Delightfully soft and gentle to the touch, this collection will provide a luxurious layer of comfort for hardwood floors while adding style and warmth. The 'Touch' Rugs feature a short 20mm pile, are machine washable and can be tumble dried at a maximum of 40°C so there's no need to worry about maintenance. Available in a range of neutral tones to complement any home décor, these rugs are a convenient and trendy choice for the modern home.
7. Cultural Ambiance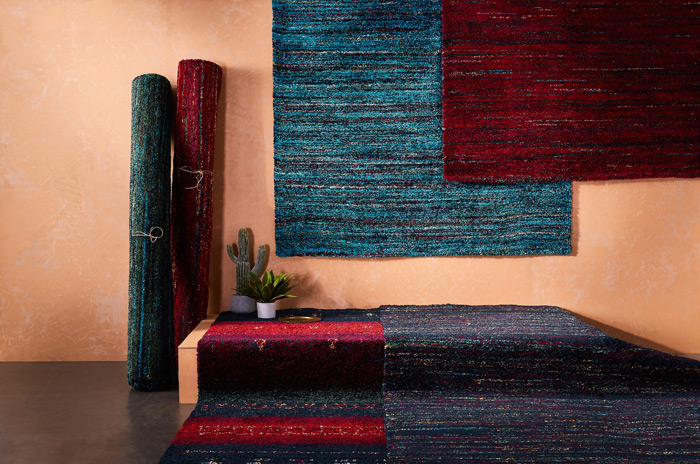 Breathe Himalayan charm into your home with the beautiful 'Sherpa' Rug collection. Warm, traditional colours and tribal designs come together to create unique pieces that will complement any home décor while enhancing the look and feel of the room. The 'Sherpa' Rugs also feature thick, stain-resistant pile for easy maintenance and long-lasting quality, and most importantly, an ultra-soft feel underfoot for everyday luxury – the perfect addition to your home this holiday season.
Don't underestimate the power of rugs – check out our rug lookbook to find your flair and complete your home before Christmas!
8. Hybrid Flooring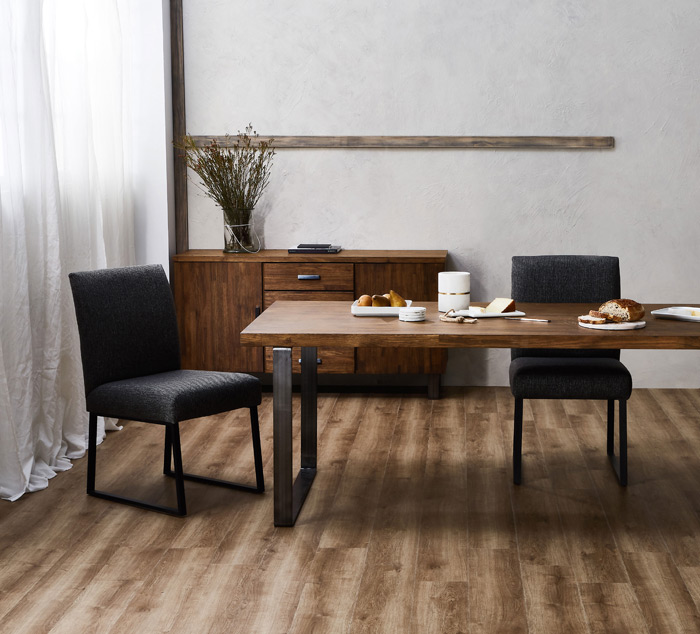 Don't compromise on durability for style with the Novocore 'Premium' Hybrid Flooring. Perfect for the kitchen, bathroom, laundry and even the dining room, this authentic wood-look flooring is 100% waterproof, which means you don't have to worry about all those accidental spills at the kids' birthday parties! It also features an antibacterial coating that kills 99% of harmful bacteria without the use of chemicals, and built-in, naturally hypoallergenic cork backing construction for extra protection, sound absorption and softness underfoot. With a lifetime residential warranty and a variety of natural colours to choose from, this is the ultimate waterproof flooring solution for homes with big families and pets.
9. Classic Elegance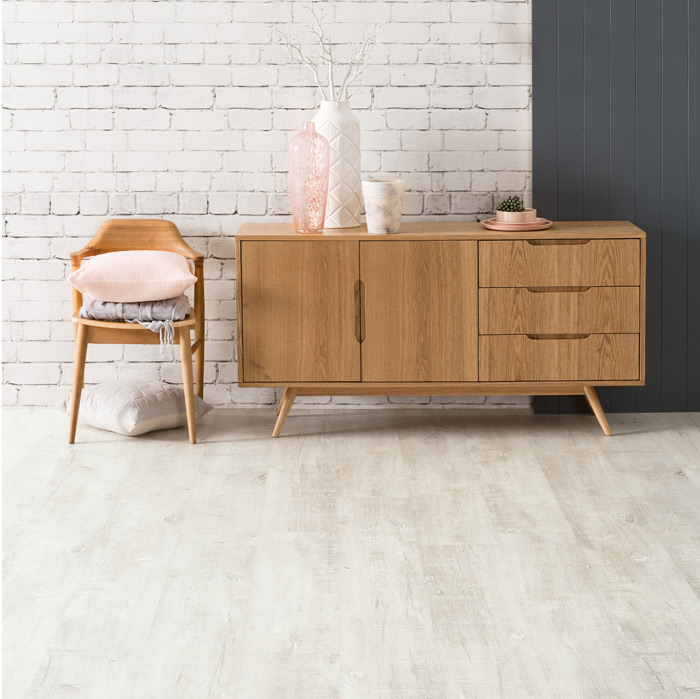 For a classic timber look without the timber price, check out the Classica XXL Laminate Flooring. Constructed with premium quality materials, these floorboards have an AC4 abrasion class rating to withstand high traffic and deliver long-lasting durability. Each plank is 12mm thick, extra long and wide with embossed detail in an authentic raw timber finish to give your home a fresh, natural feel. Easy click-together installation means you can install your floorboards yourself without the need for messy glues or heavy tools. With a lifetime residential warranty and a choice of five on-trend colours, the Classica XXL Laminate Flooring is an easy pick for your home!
To learn more about your options at Harvey Norman, browse our rugs online, check out our flooring guides and galleries, or head into your local store and chat to our friendly flooring experts.