Summer is officially here. The season of sunshine, blue-sky lounging and sizzling Aussie barbecues has begun! So this year, don't waste glorious summer days slaving over a hot stove – take the party outside and cook up a culinary storm in the great outdoors.
Nothing says summer like outdoor entertaining, complete with ice cold beverages, good music, great company and the smell of snags and skewers fresh off the barbie. Investing in a trusty BBQ from Harvey Norman, such as the portable BeefEater Bugg, is the perfect solution to summer entertaining. Whether you're cooking for four or twenty four, and whether you're a seasoned entertainer or an excited beginner, the BeefEater Bugg BBQ will help you host a successful soiree and impress your guests, time and again! Keep reading – further down we share some top tips from leading Sydney chef Mark Jensen to help you barbecue like a pro.
Think barbecue, think Bugg.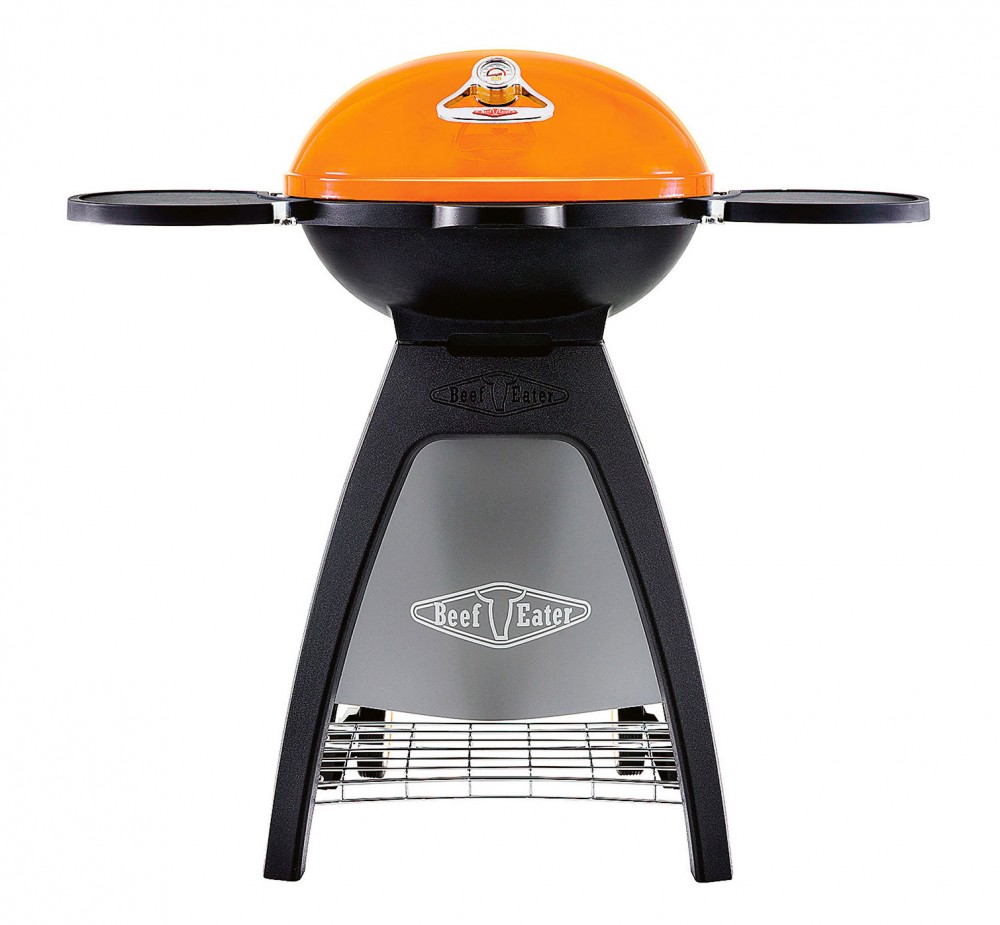 Don't be fooled by its stature. Compact in size but big on features, the BeefEater Bugg packs a punch when it comes to cooking and scores ten points for versatility. Get off to a fuss-free start with the Bugg's high-performance Quartz Start Ignition – the BBQ fires up the first time, every time. Fitted with two powerful, independently controlled stainless steel burners and an extra large, rust-resistant cooking surface with a grill plate, there's plenty of room and power for everything on the menu. Dual temperature controls ensure even heat without flare-ups, while an integrated thermometer allows you to check on the temperature of your food so you can cook your steak just the way you like it.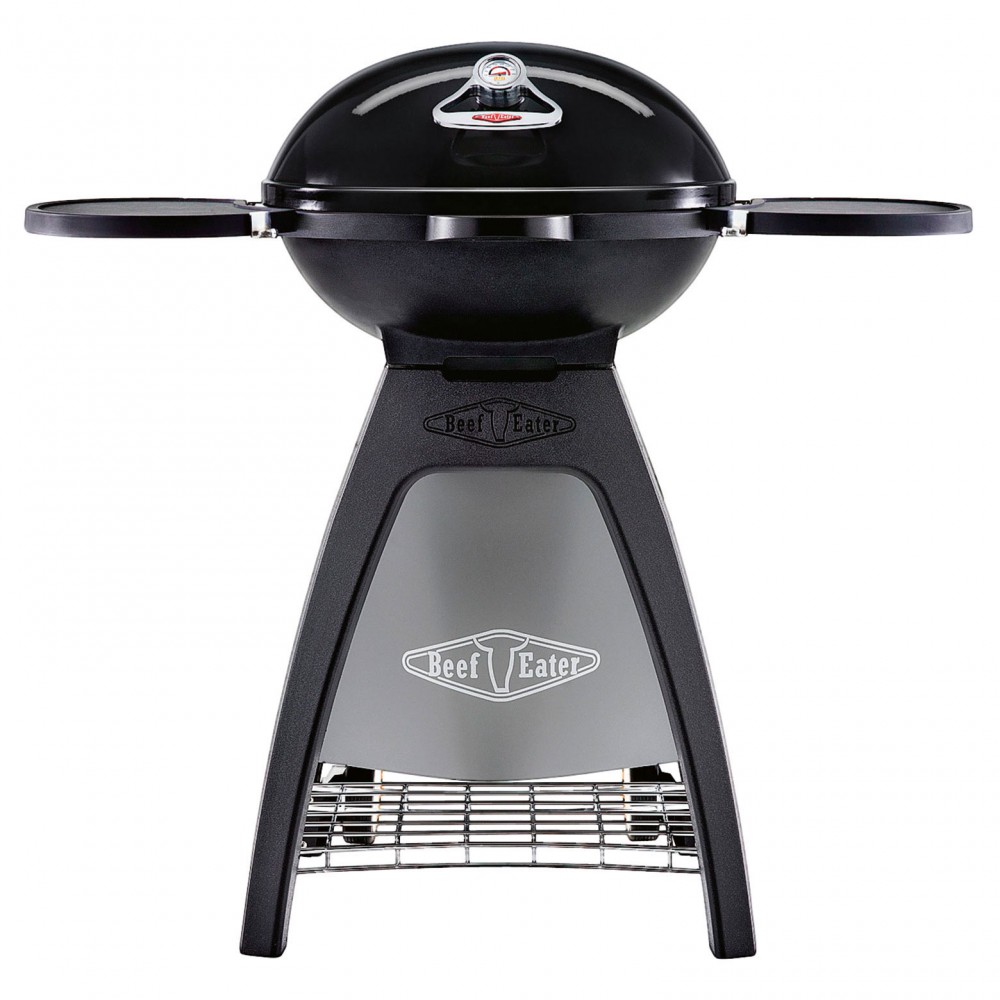 The best part? The BeefEater Bugg features an innovative vitreous enamel-coated dome hood with spring-assist so you can choose to cook with the hood up for crispier results, or down to achieve mouth-watering succulence. No need to get the oven going for slow-cooked tenderness – the Bugg can do it for you!
Another big plus of this BeefEater BBQ is its portability, which lets you take your gourmet barbecuing anywhere – from your backyard to the beach! Designed for convenience, the Bugg is lightweight so it's easy to store and carry, making it the perfect cooking companion wherever you are. It also features a smart wheel-lock for extra stability, a locked-in grease tray to avoid spills, and handy side trays that lock in to offer extra preparation space and then conveniently store away once you're done. Stylish, functional and jam-packed with clever features? We think so!
Did I mention that for the month of December, all BeefEater Bugg Portable BBQs come with a cover?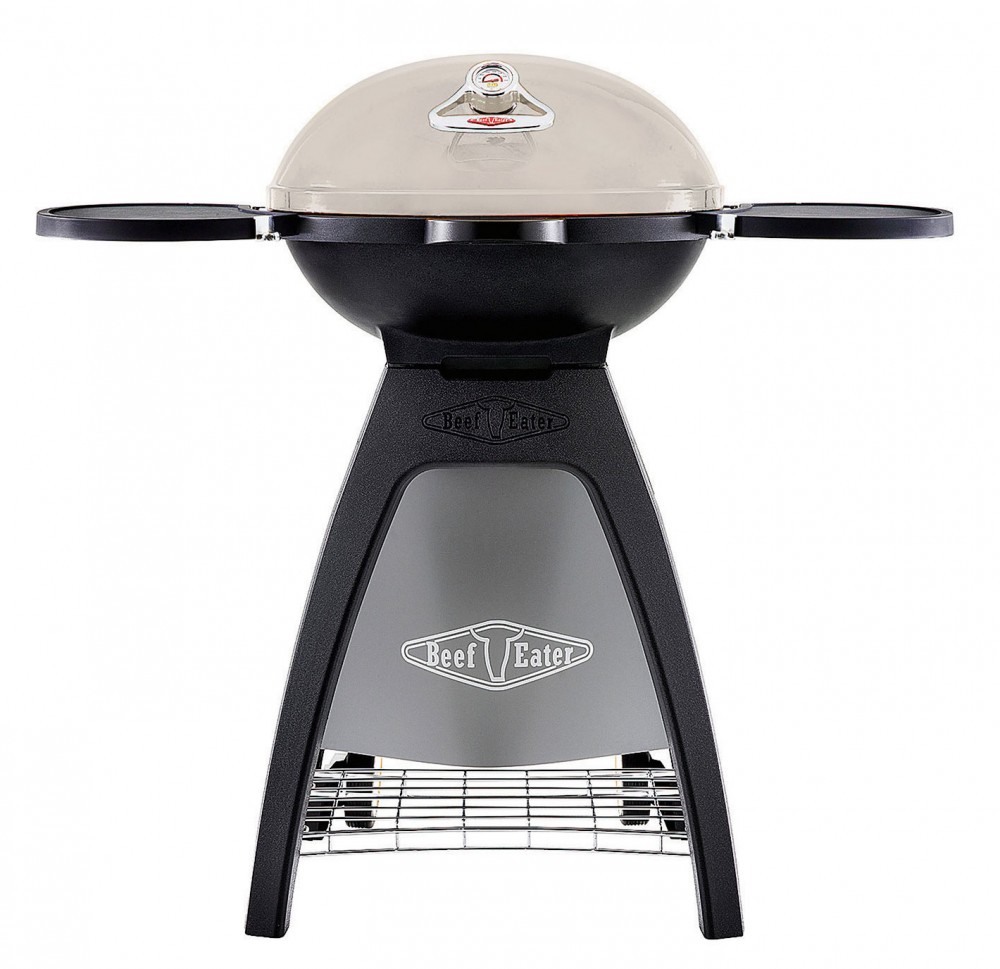 Seafood and Vegetable Skewers
Feeling inspired to invite family and friends over for a true-blue Aussie barbecue? Take the BeefEater Bugg for a spin and kick off the party with this super easy BBQ recipe for seafood and veggie skewers that will leave your guests wide-eyed with wonder.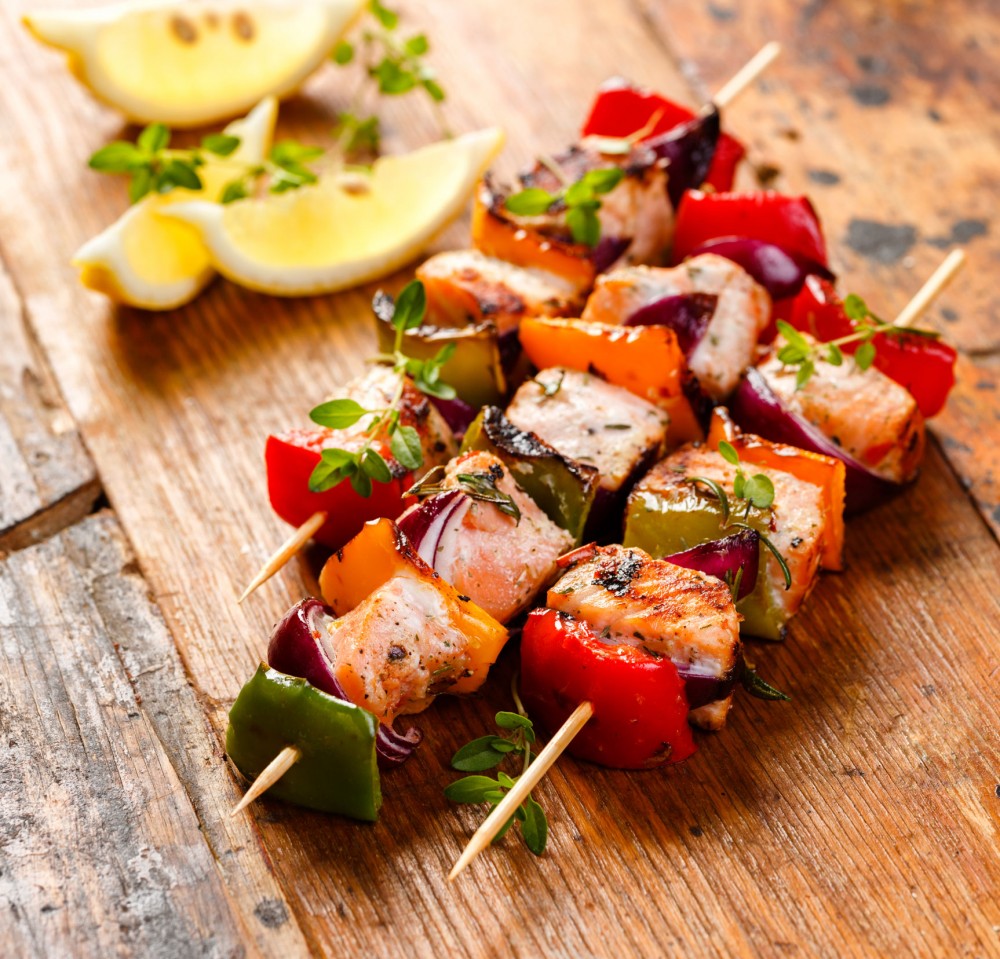 COOKS IN: 20 Minutes
INGREDIENTS
• 2-3 salmon fillets
• 1 red onion, cut into wedges
• 1 capsicum, cut into cubes
• 1 teaspoon thyme, chopped
• 1 garlic clove, chopped
• Smoked paprika to taste
• 2 tablespoons of ghee
• Olive oil and lemon juice
• Salt, freshly ground pepper
METHOD
1. Soak some bamboo skewers in water for 10 minutes to help avoid burning on the barbecue.
2. Marinate the seafood and vegetables in the garlic, thyme, and smoked paprika.
3. Thread seafood and vegetables onto skewers.
4. Heat BeefEater® BBQ to high heat.
5. Place skewers on the pre-heated BBQ and cook for 1-2 minutes on each side.
6. Remove and sprinkle with olive oil and lemon juice. Season with salt and pepper and serve.
Hungry yet? Click here for more delicious BBQ recipes to whip up at your next outdoor gathering and get ready for a sizzling summer!
TOP BBQ TIPS
Here are a few top barbecuing tips from leading Sydney chef Mark Jensen (Red Lantern, Salmon and Bear) to ensure your steak, seafood or skewered vegetables cook perfectly every time.
Be Prepared
The pro says: Prepare your workstation in advance. Keep your BBQ tongs and accessories on hand, salads and sides at the ready and serving plates to swiftly transfer cooked items from the grill. This will allow you to concentrate on the task in hand, rather than running back and forth between your kitchen and your backyard, which can lead to overcooking.
Handy hint: Don't forget to chill your drinks ahead of time. This way you can keep cool while you cook and your guests have some refreshments to tide them over until the food is ready.
Turn up the Heat
The pro says: Pre-heat your grill so it's nice and hot for a good 15-20 minutes prior to cooking. This helps sear meat on contact keeping the inside moist and preventing sticking. Searing can help give that lovely caramelisation that gives BBQ food its unique flavour.
Handy hint: Did you know that sear marks are where the natural sugars in your food get caramelised? This is known as the Maillard reaction. Pre-heating your grill is key to achieving this effect.
Meat Market
The pro says: Take the meat out of the fridge to bring it to room temperature before you place it on the grill. This enables the fibres to stay relaxed during the cooking process, keeping the meat tender. Make sure you rest your meat before slicing or serving to ensure juices are distributed evenly.
Handy hint: While your meat is resting, toss together a quick salad of fresh leafy greens or combine sliced cucumbers, tomatoes and red onion with crumbly feta, or simply steam some carrots and broccoli and bon appétit!
Mmmm Marinade
The pro says: Marinades, rubs, bastes and sauces impart their flavours really well to barbecued food. Prepare early and give time for the flavour to penetrate the meat, seafood or vegetables for a deeper, richer flavour.
Handy hint: One of my absolute favourite marinades is a traditional Lebanese recipe made from crushed garlic, lemon juice and olive oil. Season to taste.
Succulent Steak
The pro says: Season steak just before cooking to prevent any salt drying out the juices. Keep your hands off it and turn only once to prevent juices escaping. Use tongs, not forks, which can pierce the surface. Depending on how you like your steak, cook for just 1 minute each side for rare and 3-5 minutes each side for well done.
Handy hint: Top off your steak with a fresh dressing. I combine chopped flat-leaf parsley and basil with white wine, lemon juice and a bit of oil. It works particularly well with a barbecued scotch fillet. Yum!
Ho Ho Ho!
In the spirit of Christmas, Harvey Norman is giving you the chance to win 1 of 2 BeefEater Bugg BBQs with Trolley and Full Length Cover, valued at $699. For your chance to win, tell us in 25 words or less why the BeefEater Bugg with Trolley Stand and Cover would make the perfect Christmas gift. Click here to enter. The BeefEater Bugg BBQ will make a fantastic present for the grill master in your life, or you can keep it for yourself!
Feeling inspired to entertain this summer? Check out our BeefEater BBQs online now or head into your local store and talk to the friendly Harvey Norman BBQ experts to find the perfect barbecue for your outdoor space.