Nothing says luxury like a genuine leather lounge. Pleasing to the eye and wonderfully smooth and supple to the touch, it steals the spotlight wherever it's showcased – genuinely. Providing a welcoming touch to any style of living room decor, leather lounges exude an air of elegance and class. As if that wasn't enough to boast about, leather sofas are also renowned for their exceptional quality and durability. They are easy to maintain, and they adapt to your body temperature, providing supreme year-round comfort. Investing in a leather lounge is both a smart and rewarding choice.
Here are some of our favourite leather lounges available at Harvey Norman, ready to give your home a touch of luxe:
'Hunter' 3-Piece Leather Powered Recliner Lounge Suite.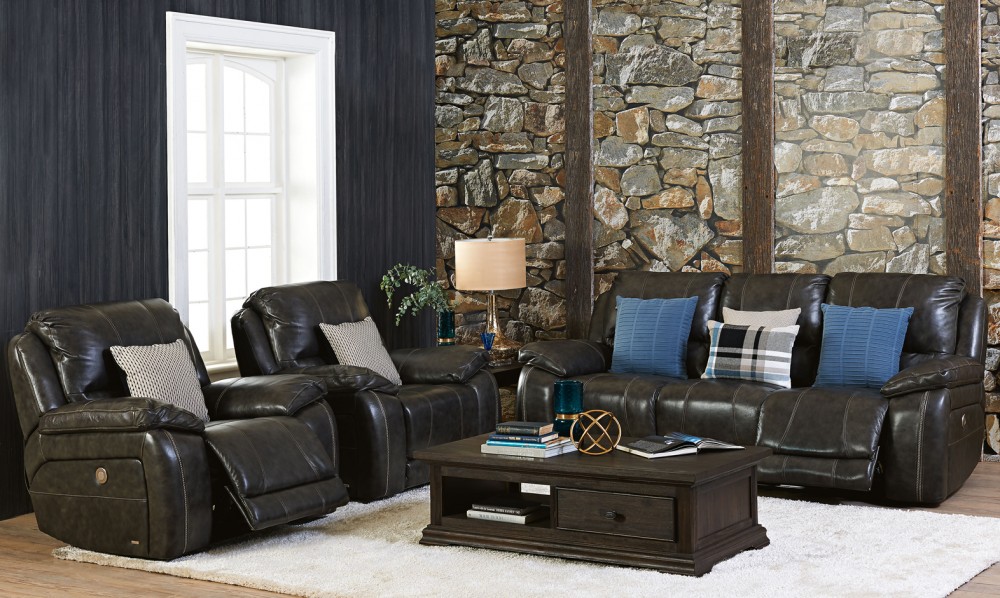 Deep chocolate tones emphasise the rich, resilient texture of leather in the 'Hunter' suite. Suitable for either a formal or casual setting, this sophisticated and inviting suite provides reclining comfort and timeless style. The 'Hunter' consists of a 3-seater sofa with twin powered reclining actions and two powered recliner armchairs. It is available in a range of stylish colours.
'Marco Jumbo' Leather Powered Modular Recliner Lounge.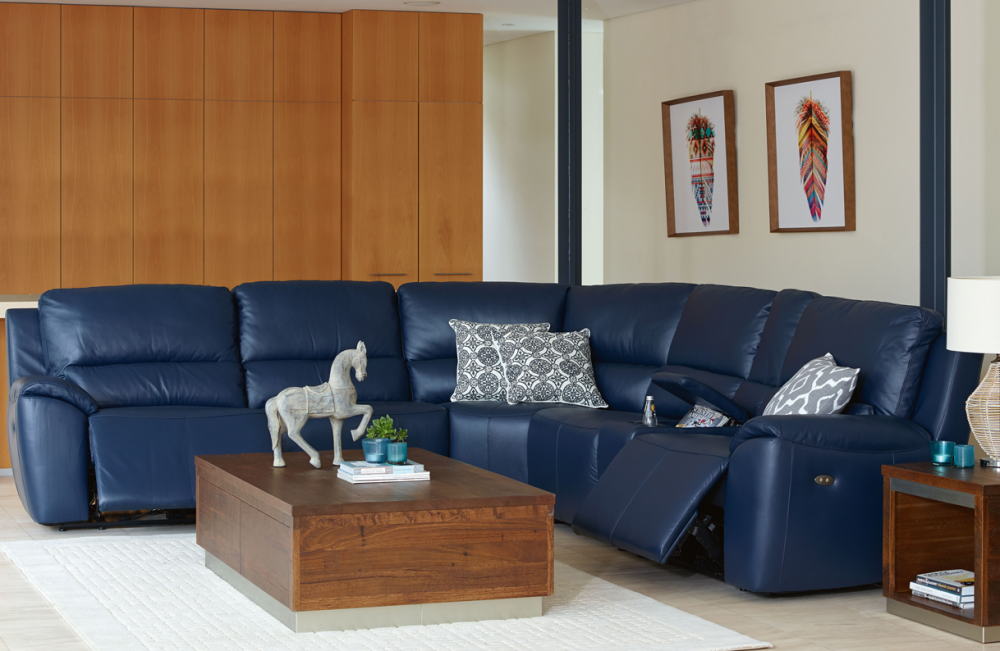 Boasting deep-seating comfort, the 'Marco Jumbo' leather sofa will make a sophisticated statement in your home. You'll fall in love with the practical and timeless design of this lavish leather couch. Make the most of your living space with the stylish modular design and, with its generous dimensions and sink-in cushioning, create a true comfort zone in your home. Additional features like two powered recliner ends, a drinks holder and storage console are combined with ample seating to let you enjoy the 'Marco Jumbo' for many years to come.
'Chloe' 2-Piece Leather Lounge Suite.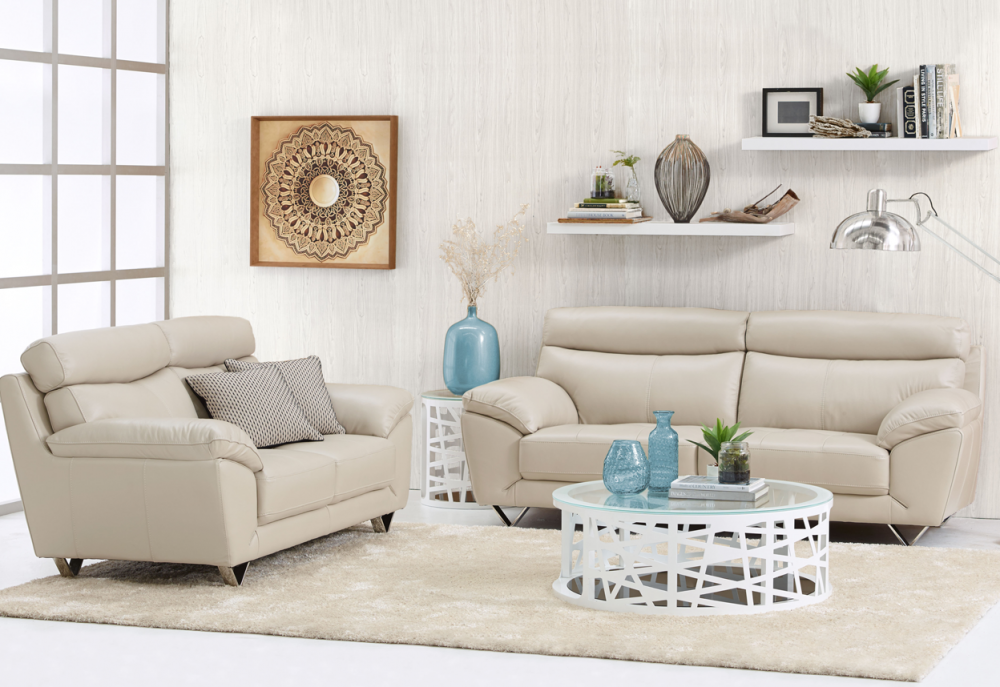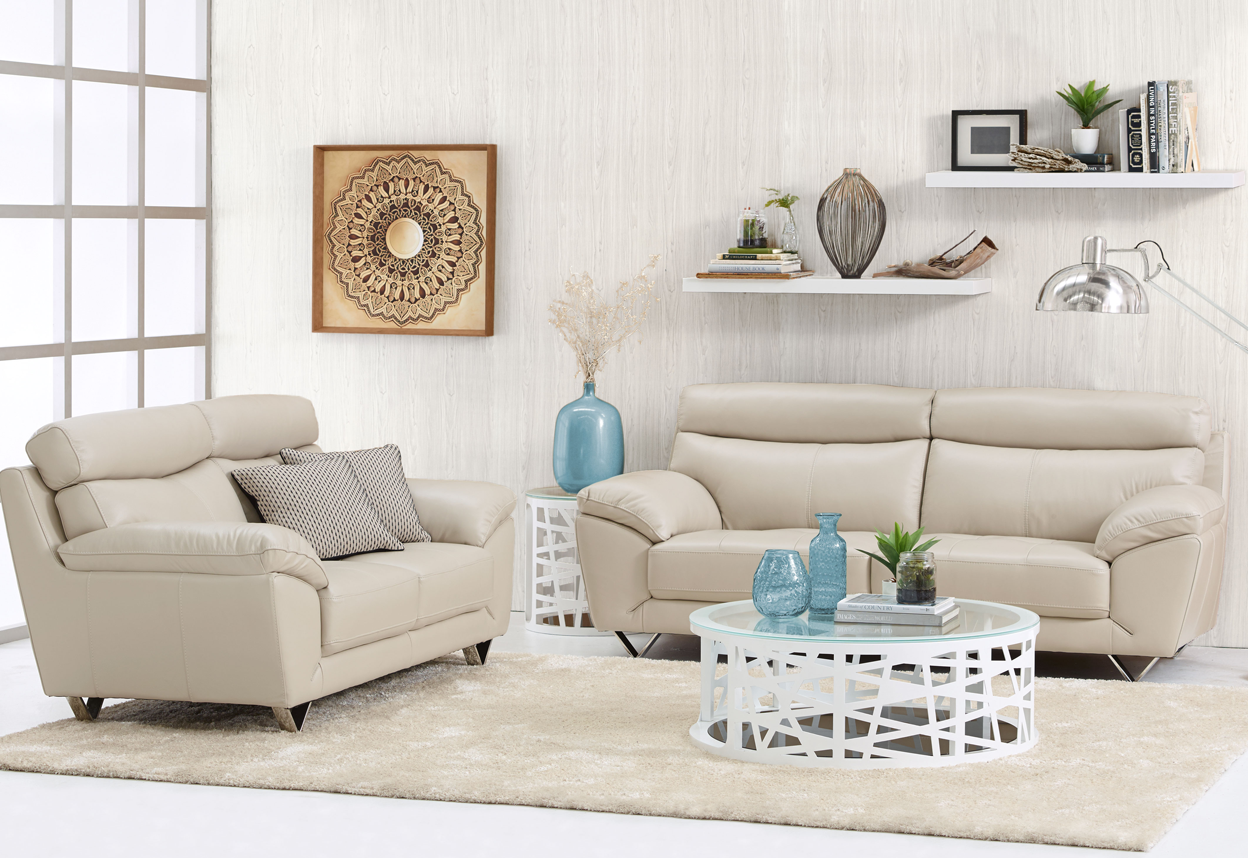 Sink into the plush comfort of the 'Chloe' leather lounge suite and enjoy the luxury and durability that genuine leather has to offer. With their soft, neutral tone and clean design, these leather sofas will add understated class and a contemporary look to any style of decor. The 'Chloe' consists of a 3-seater and 2-seater sofa, which are available separately and in a selection of fashionable leather colours.
Love Your Leather Lounge – Here's How!
Why Does Leather Need Protection?
Leather easily absorbs liquids and substances such as water and body oils, which can cause stains and damage. Cleaning chemicals can also have a drying effect on leather if used repeatedly. Leather Protection Cream helps to make your leather easier to clean and prevents stains and damage by forming a protective layer between you and your leather.
Top Leather Care Tips:
Moisturise your leather with a premium leather protector to keep it soft and supple.
Keep leather away from direct or prolonged heat and sunlight to prevent it from drying out or becoming discoloured.
Don't expose your leather furniture to air pollution such as cigarette smoke, as this leaves foul odours and residue.
Dust your leather with a soft cloth and use a vacuum cleaner attachment for corners and crevices.
Clean leather that is used regularly once a month with a quality leather cleaner.
Don't delay attending to cleaning spills – blot with a clean cloth immediately and avoid using strong detergents.
Never place wet fabrics, newspaper, printed paper or plastic on your leather sofa as permanent colour transfer may occur.
If you want a quality leather lounge that you can rely on for durability and comfort, head down to your local Harvey Norman store or browse our extensive selection of genuine leather furniture online today!